March 7, 2023
Declining volunteerism is changing the church experience
Congregations struggle to maintain educational programs without volunteer support.
During the first few months of the pandemic in 2020, it became apparent that the way people worship would significantly change. But it was not clear how congregations would emerge as a result of prolonged shutdowns, social distancing and virtual services.
Recent findings from an ongoing five-year landmark study, Exploring the Pandemic Impact on Congregations (EPIC), are now revealing both opportunities and significant challenges. While technology has expanded many churches' ability to connect with individuals far beyond their neighborhoods, a decline in volunteerism has hampered efforts to resume many Christian educational programs, such as Sunday school, vacation Bible school, and other adult and youth classes.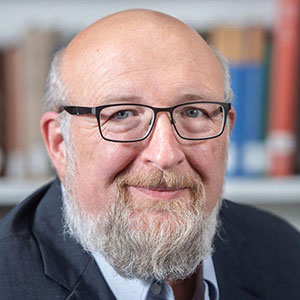 "Congregations run on volunteers," said Scott Thumma, the principal researcher for the EPIC study and director of the Hartford Institute for Religion Research, which led the study. "There's no congregation, whether it's a megachurch or a church of 50, that has enough staff to do everything the congregation needs to do."
While 90% of congregations surveyed had returned to face-to-face worship by the spring of 2021, 57% of churches reported not being able to host religious educational programming at pre-pandemic levels. Some churches, especially smaller churches, reported having discontinued youth programming entirely.
For example, prior to the pandemic, 36% of churches had offered VBS during the summer. In 2020, the number had dropped to 17% of congregations. Although the number returned to 36% for the summer of 2021, only 31% of churches reported that they planned to offer VBS in 2022.
Many churches noted that their ability to continue educational programs was directly tied to a shortage of volunteers. According to the EPIC report, volunteerism dropped from about 40% of membership in early 2020 to 20% in March 2022.
Thumma said a drop in volunteerism is more significant for a church than a drop in church membership.
"Having fewer people in worship service doesn't impact a congregation as much, because you still can have the worship service," he said. "But when you don't have the number of volunteers you need, that has an immediate effect."
The EPIC series of surveys and research, which is supported by a grant from Lilly Endowment Inc., is continuing to shed light on various aspects of church work — which seems to be constantly evolving, said Thumma, who travels throughout the United States and internationally to meet with pastors, scholars and other individuals interested in the research findings.
"Every time we talk with church leaders, even with these megachurch pastors, they are saying, 'We're doing as much Christian education as we can with the people we have,'" he said. "They realize they are limited by the number of people who are volunteering."
Not all churches experienced the same level of disruption caused by the pandemic, according to the EPIC research, which showed distinct differences between congregations that quickly returned to in-person educational programs and worship and those that maintained only online services and programs for extended periods.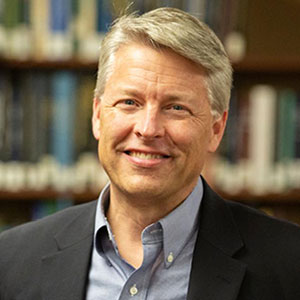 John D. Witvliet, the director of the Calvin Institute of Christian Worship, who recently led the annual Calvin Symposium on Worship, said many congregational leaders are exploring creative ways to cultivate deeper engagement online.
"It's one thing for a congregation to livestream a service or event to a largely passive audience," he said. "But it's another thing to have a congregation that actively engages people, whether that's through a chat on Zoom, an email exchange or calling someone who has just watched a service. Churches are engaged in all types of experiences on how to enhance and deepen engagement online."
Churches that continued to meet in person during the pandemic — either outdoors or in small groups with social distancing — had the least disruption in participation in church programs. Congregations that closed their religious education programs for extended periods experienced the greatest decline in educational involvement once they resumed classes.
According to the survey, 75% of Catholic/Orthodox and 68% of evangelical congregations continued in-person meetings for youth religious education, while only 29% of mainline churches did so during the early stages of the pandemic in 2020.
"Those congregations that opened up very quickly — either in defiance of government or in creative ways to allow for social distancing — not only allowed their people to come quickly back to a normal Sunday morning routine, but they attracted people from other congregations who may have wanted an in-person expression of faith," Thumma said.
"About 25% to 30% of congregations reported growing. Some of that may have been because of people tuning in online, but some of it may be attributed to attracting people who wanted to get back into a routine more quickly," he said.
Still, for churches who had declining rates of volunteerism, not only has it affected their ability to offer educational programming, but it also has led to congregational leaders and volunteers reporting higher rates of exhaustion and stress, Thumma said.
"Pastors have told us that they're exhausted and stressed. And the volunteers who do show up are often doing double duty," he said. "How long can they keep that pace up? It's probably the most concerning phenomenon that we've uncovered."
Thumma said future research may provide deeper insights into why many people have stopped volunteering. However, some assumptions can be made from the demographics of many volunteers. According to Pew data and other research, a majority of volunteers in churches are typically retirees, Thumma said.
"They also are the most vulnerable group [to COVID]. So when given the opportunity to participate online — many of those people are older folks," he said. "That means they're not at the church to volunteer as a greeter, an usher or a Sunday school teacher."