May 16, 2023
Learning from Saddleback, veteran of online church
Saddleback Church's Jay Kranda explains how the megachurch uses innovative approaches to better serve its members.
In 2005, more than 15 years before the World Health Organization declared COVID-19 an international public health emergency, Saddleback Church in Lake Forest, California, already had started exploring how technology could support its growing ministry.
Church leaders invested in innovation during the megachurch's initial experiences with online ministry, said Jay Kranda, who took on the role of full-time online community pastor in 2012. That online strategy helped fuel the growth of Saddleback Church and can provide a blueprint for many congregations that seek to incorporate technology into their long-term plans for growth.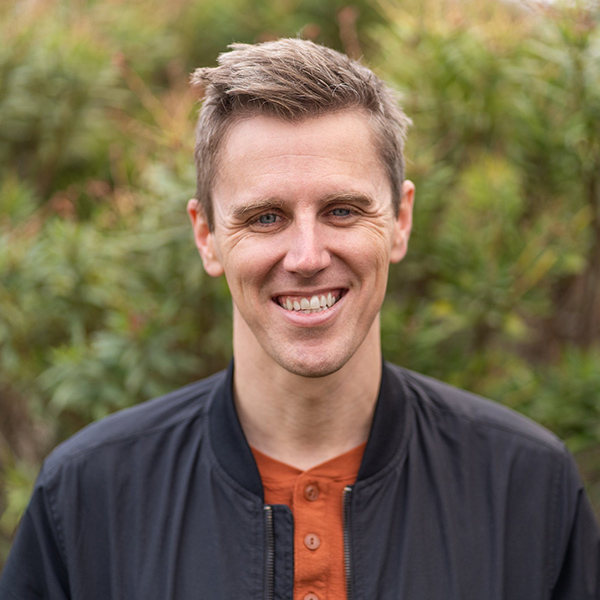 When Saddleback Church first started streaming worship, it only allowed church members with a password to attend the live services. Eventually the password requirement was eliminated. By the time Kranda became a volunteer online pastor in 2010, the church was hosting 10 live services every week at noon and 7 p.m. By 2012, the church was hosting 83 services, streaming recordings every two hours, seven days a week.
As the online community grew, Saddleback encouraged people worldwide to connect with in-person communities by hosting groups to watch streaming services in their homes. Krandra describes these groups, called "extensions," as core elements of Saddleback Church. They provide opportunities for developing house churches which, in turn, may become church campuses.
In 2014, Saddleback added on-demand services as an option. Now the church is streaming a service every second each week with people engaged in online small groups, in-person small groups and extensions.
During the church's early stages of live streaming services, leaders noticed communal elements coming into play, Kranda said.
"That's when we started to think, 'Hey, this isn't just a content strategy. This is a social strategy," he said.
Kranda encourages church leaders to consider digital outreach as an opportunity to engage members and visitors beyond church services — whether they are attending them in person or online.
"Digital allows you to engage people … beyond that hour or two hours a week that they gather at your church," he said. "Digital allows you to decentralize your Great Commission."
The ultimate goal for church services should go beyond an exceptional sermon or teaching, Kranda said.
"The objective is not to get people in a room to help you to do things," he said. "The objective is to produce an outcome in their lives. Can digital do that better? Or can it be a companion experience that can amplify what you're doing in the room?"
For example, Saddleback Church leaders were focused at one time on encouraging parents to attend an in-person event on Saturdays, he said. The initiative failed to draw the numbers church leaders expected.
As a result, they developed a website with resources that members with children could use in small groups instead of expecting them to add yet another event to their busy schedules. The online resource proved to be highly successful, Kranda said.
From that, Saddleback's leaders further invested in strategies to support the growth of those engaging in their online services.
Kranda said that, like other Saddleback ministries, the online community church is focused on supporting the church's mission — digitally.
"We have a purpose-driven strategy and we have waded into trying to figure out how to do that in an online or decentralized way," he said. "My filter is my pastor and our elders … and what they're saying we're doing. It's about focusing on how to do that within our [digital] context."
Throughout Saddleback's online community church experience, Kranda said that he regularly identifies opportunities to drive next steps for the people attending online services.
For example, if a person is located near one of the church's 17 campuses, Kranda said he would encourage them to connect with the congregation at that physical location. If not, he said, he would encourage them to take a discipleship class offered monthly on the Zoom platform and to participate in an online group.
Other next steps may include engaging in a meetup in the person's area, starting with a small in-person group, then partnering with other small groups, and ultimately starting a church extension, Kranda said.
"We think God is working in digital spaces, but we definitely want people to move towards face-to-face engagement," he said. "We want everyone who is part of our online community to eventually become part of a physical group."
Currently Saddleback Church has 800 groups and 40 extensions, Kranda said.
Kranda said that both small and large churches can leverage volunteers to get the process started.
"I'm a big believer in God using ordinary people to lead and make an impact," he said.
He advised congregational leaders to cast a vision for what they want to see happen digitally, and then provide a way for volunteers to step up and help.
"The digital space can be confusing. It's constantly changing," he said. "It can be a moving target. I think pastors often worry about having it all figured out. You don't need to be the expert. Give space for people in your community to serve while you coach them on the vision."