In 2005, more than 15 years before the World Health Organization declared COVID-19 an international public health emergency, Saddleback Church in Lake Forest, California, already had started exploring how technology could support its growing ministry.
Church leaders invested in innovation during the megachurch's initial experiences with online ministry, said Jay Kranda, who took on the role of full-time online community pastor in 2012. That online strategy helped fuel the growth of Saddleback Church and can provide a blueprint for many congregations that seek to incorporate technology into their long-term plans for growth.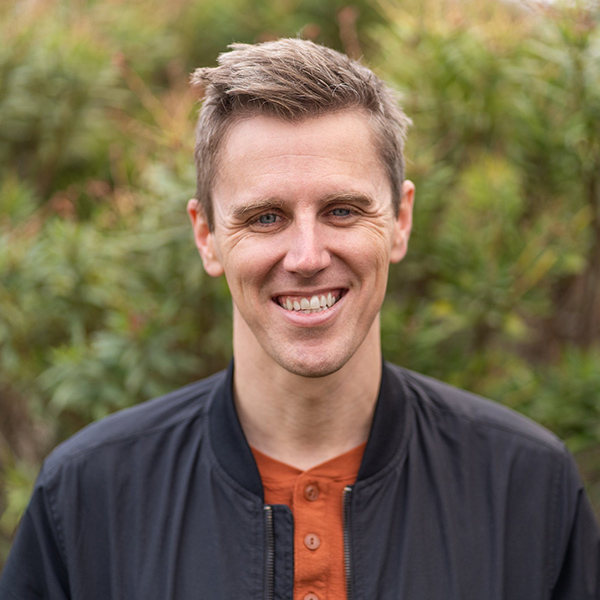 When Saddleback Church first started streaming worship, it only allowed church members with a password to attend the live services. Eventually the password requirement was eliminated. By the time Kranda became a volunteer online pastor in 2010, the church was hosting 10 live services every week at noon and 7 p.m. By 2012, the church was hosting 83 services, streaming recordings every two hours, seven days a week.
As the online community grew, Saddleback encouraged people worldwide to connect with in-person communities by hosting groups to watch streaming services in their homes. Krandra describes these groups, called "extensions," as core elements of Saddleback Church. They provide opportunities for developing house churches which, in turn, may become church campuses.
In 2014, Saddleback added on-demand services as an option. Now the church is streaming a service every second each week with people engaged in online small groups, in-person small groups and extensions.
During the church's early stages of live streaming services, leaders noticed communal elements coming into play, Kranda said.
"That's when we started to think, 'Hey, this isn't just a content strategy. This is a social strategy," he said.
Kranda encourages church leaders to consider digital outreach as an opportunity to engage members and visitors beyond church services — whether they are attending them in person or online.
"Digital allows you to engage people … beyond that hour or two hours a week that they gather at your church," he said. "Digital allows you to decentralize your Great Commission."
The ultimate goal for church services should go beyond an exceptional sermon or teaching, Kranda said.
"The objective is not to get people in a room to help you to do things," he said. "The objective is to produce an outcome in their lives. Can digital do that better? Or can it be a companion experience that can amplify what you're doing in the room?"
For example, Saddleback Church leaders were focused at one time on encouraging parents to attend an in-person event on Saturdays, he said. The initiative failed to draw the numbers church leaders expected.
As a result, they developed a website with resources that members with children could use in small groups instead of expecting them to add yet another event to their busy schedules. The online resource proved to be highly successful, Kranda said.
From that, Saddleback's leaders further invested in strategies to support the growth of those engaging in their online services.
Kranda said that, like other Saddleback ministries, the online community church is focused on supporting the church's mission — digitally.
"We have a purpose-driven strategy and we have waded into trying to figure out how to do that in an online or decentralized way," he said. "My filter is my pastor and our elders … and what they're saying we're doing. It's about focusing on how to do that within our [digital] context."
Throughout Saddleback's online community church experience, Kranda said that he regularly identifies opportunities to drive next steps for the people attending online services.
For example, if a person is located near one of the church's 17 campuses, Kranda said he would encourage them to connect with the congregation at that physical location. If not, he said, he would encourage them to take a discipleship class offered monthly on the Zoom platform and to participate in an online group.
Other next steps may include engaging in a meetup in the person's area, starting with a small in-person group, then partnering with other small groups, and ultimately starting a church extension, Kranda said.
"We think God is working in digital spaces, but we definitely want people to move towards face-to-face engagement," he said. "We want everyone who is part of our online community to eventually become part of a physical group."
Currently Saddleback Church has 800 groups and 40 extensions, Kranda said.
Kranda said that both small and large churches can leverage volunteers to get the process started.
"I'm a big believer in God using ordinary people to lead and make an impact," he said.
He advised congregational leaders to cast a vision for what they want to see happen digitally, and then provide a way for volunteers to step up and help.
"The digital space can be confusing. It's constantly changing," he said. "It can be a moving target. I think pastors often worry about having it all figured out. You don't need to be the expert. Give space for people in your community to serve while you coach them on the vision."
When faced with the COVID-19 pandemic, congregations of all sizes overwhelmingly embraced virtual services to ensure that they stayed connected with their members and communities. Recent research suggests that this shift to technology is here to stay.
It was only a few years ago that online church and the adoption of digital technology ranked last among pastors' concerns, as evidenced in Barna's State of the Church 2020 research.
The yearlong project, which launched Feb. 3, 2020, with the release of a report on pastors' concerns, revealed that "challenges to the traditional church model (e.g., house churches, online churches)" ranked next-to-last, at 21st, for respondents, while "keeping up with the latest digital and technological trends" ranked last, at 22nd.
Of the 547 pastors surveyed, only 11% and 7%, respectively, rated those issues as "concerns facing the Christian church in the U.S. today."
"The pandemic forced a seismic paradigm shift for most pastors," said Nona Jones, who is chief content and partnerships officer for the online Bible platform YouVersion and also co-leads the Open Door Ministries church in Gainesville, Florida.
Jones is among numerous congregational leaders and researchers who are convinced that the hybrid offering of church services will be a lasting model.
"I believe the digital church is definitely here to stay," Jones said. "Churches continue to livestream at unprecedented levels, and they are using digital connection platforms like never before."
Early findings from a more recent Exploring the Pandemic Impact on Congregations (EPIC) survey support that trend, according to Scott Thumma, the principal investigator for the project, a professor of sociology of religion at Hartford International University for Religion and Peace, and the director of the Hartford Institute for Religion Research.
"When asked if they will continue to do hybrid worship five years from now, we're still seeing a pretty consistent number of churches — about 80% — who say they will," Thumma said. "Based on about 2,000 responses we have received so far, nearly everyone who is doing hybrid worship plans to continue to do hybrid worship."
Developing a strategy for church growth through online engagement
In the face of declining church membership, online engagement may provide a path for churches to continue their impact — and growth.
According to initial EPIC study findings, churches experienced a 12% decline in attendance during the two-year period from 2019 to 2021. In comparison, U.S. congregations had experienced a five-year median attendance decline of 7% pre-pandemic, according to the 2020 Faith Communities Today survey.
However, the 2019-2021 decline was not experienced across the board. Just over a third of churches did report a decline of 25% or more in attendance. But looking more closely, 15% reported stable attendance, and 28% of congregations actually experienced growth.
The mode of worship delivery made a significant difference. Churches that met only in person saw a decline of 15.7%; those that met only online, 7.3%. But congregations offering hybrid services showed overall growth of 4.5%.
"It's pretty clear that the pandemic has shifted human behavior and social organizations," Thumma said. "We see it in restaurants, movie theaters, … in every aspect of our lives. So it's not surprising that churches feel that as well."
According to John D. Witvliet, the director of the Calvin Institute of Christian Worship, which regularly hosts conferences for hundreds of congregational leaders, many pastors are increasingly conveying that they are seeking ways to use technology to cultivate deeper relationships, participation and overall engagement.
"It's one thing for a congregation to livestream a service or event to a largely passive audience," he said. "But it's another to have a congregation actively seek to engage people through a Zoom chat, an email exchange or a phone call after they've just watched a service. We have definitely noticed churches are engaged in all kinds of experiments on how to enhance and deepen engagement."
Witvliet said that many of the pastors he interacted with during recent conferences were hopeful about the positive impact they could make on people's lives through a hybrid church experience.
When considering a plan to build a stronger online church experience, Jones said, it is important to move forward strategically and prayerfully.
"An online church should be approached with as much planning and consideration as you would approach launching a new physical church," she said. "I often joke that you wouldn't launch a physical campus out of the blue one day — see a 'For Sale' sign and buy the building and have a church service that night.
"You would prayerfully think about where you want to open the location, then once that is decided, you would probably start embedding yourself in that area of town — getting to know the neighborhood and business community," she said. "You would then raise or allocate funds to get a solid staff in place to serve the new congregation and have that team begin inviting people to your launch service."
The same intentional approach should be taken for a digital ministry, Jones said.
During the first few months of the pandemic in 2020, it became apparent that the way people worship would significantly change. But it was not clear how congregations would emerge as a result of prolonged shutdowns, social distancing and virtual services.
Recent findings from an ongoing five-year landmark study, Exploring the Pandemic Impact on Congregations (EPIC), are now revealing both opportunities and significant challenges. While technology has expanded many churches' ability to connect with individuals far beyond their neighborhoods, a decline in volunteerism has hampered efforts to resume many Christian educational programs, such as Sunday school, vacation Bible school, and other adult and youth classes.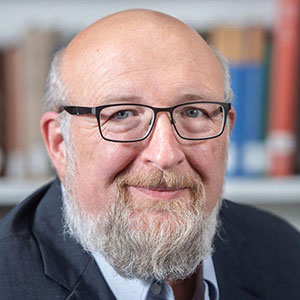 "Congregations run on volunteers," said Scott Thumma, the principal researcher for the EPIC study and director of the Hartford Institute for Religion Research, which led the study. "There's no congregation, whether it's a megachurch or a church of 50, that has enough staff to do everything the congregation needs to do."
While 90% of congregations surveyed had returned to face-to-face worship by the spring of 2021, 57% of churches reported not being able to host religious educational programming at pre-pandemic levels. Some churches, especially smaller churches, reported having discontinued youth programming entirely.
For example, prior to the pandemic, 36% of churches had offered VBS during the summer. In 2020, the number had dropped to 17% of congregations. Although the number returned to 36% for the summer of 2021, only 31% of churches reported that they planned to offer VBS in 2022.
Many churches noted that their ability to continue educational programs was directly tied to a shortage of volunteers. According to the EPIC report, volunteerism dropped from about 40% of membership in early 2020 to 20% in March 2022.
Thumma said a drop in volunteerism is more significant for a church than a drop in church membership.
"Having fewer people in worship service doesn't impact a congregation as much, because you still can have the worship service," he said. "But when you don't have the number of volunteers you need, that has an immediate effect."
The EPIC series of surveys and research, which is supported by a grant from Lilly Endowment Inc., is continuing to shed light on various aspects of church work — which seems to be constantly evolving, said Thumma, who travels throughout the United States and internationally to meet with pastors, scholars and other individuals interested in the research findings.
"Every time we talk with church leaders, even with these megachurch pastors, they are saying, 'We're doing as much Christian education as we can with the people we have,'" he said. "They realize they are limited by the number of people who are volunteering."
Not all churches experienced the same level of disruption caused by the pandemic, according to the EPIC research, which showed distinct differences between congregations that quickly returned to in-person educational programs and worship and those that maintained only online services and programs for extended periods.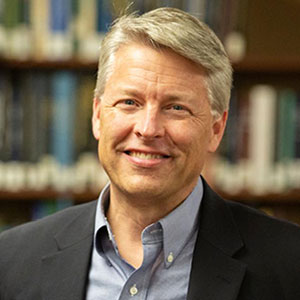 John D. Witvliet, the director of the Calvin Institute of Christian Worship, who recently led the annual Calvin Symposium on Worship, said many congregational leaders are exploring creative ways to cultivate deeper engagement online.
"It's one thing for a congregation to livestream a service or event to a largely passive audience," he said. "But it's another thing to have a congregation that actively engages people, whether that's through a chat on Zoom, an email exchange or calling someone who has just watched a service. Churches are engaged in all types of experiences on how to enhance and deepen engagement online."
Churches that continued to meet in person during the pandemic — either outdoors or in small groups with social distancing — had the least disruption in participation in church programs. Congregations that closed their religious education programs for extended periods experienced the greatest decline in educational involvement once they resumed classes.
According to the survey, 75% of Catholic/Orthodox and 68% of evangelical congregations continued in-person meetings for youth religious education, while only 29% of mainline churches did so during the early stages of the pandemic in 2020.
"Those congregations that opened up very quickly — either in defiance of government or in creative ways to allow for social distancing — not only allowed their people to come quickly back to a normal Sunday morning routine, but they attracted people from other congregations who may have wanted an in-person expression of faith," Thumma said.
"About 25% to 30% of congregations reported growing. Some of that may have been because of people tuning in online, but some of it may be attributed to attracting people who wanted to get back into a routine more quickly," he said.
Still, for churches who had declining rates of volunteerism, not only has it affected their ability to offer educational programming, but it also has led to congregational leaders and volunteers reporting higher rates of exhaustion and stress, Thumma said.
"Pastors have told us that they're exhausted and stressed. And the volunteers who do show up are often doing double duty," he said. "How long can they keep that pace up? It's probably the most concerning phenomenon that we've uncovered."
Thumma said future research may provide deeper insights into why many people have stopped volunteering. However, some assumptions can be made from the demographics of many volunteers. According to Pew data and other research, a majority of volunteers in churches are typically retirees, Thumma said.
"They also are the most vulnerable group [to COVID]. So when given the opportunity to participate online — many of those people are older folks," he said. "That means they're not at the church to volunteer as a greeter, an usher or a Sunday school teacher."