In 2005, more than 15 years before the World Health Organization declared COVID-19 an international public health emergency, Saddleback Church in Lake Forest, California, already had started exploring how technology could support its growing ministry.
Church leaders invested in innovation during the megachurch's initial experiences with online ministry, said Jay Kranda, who took on the role of full-time online community pastor in 2012. That online strategy helped fuel the growth of Saddleback Church and can provide a blueprint for many congregations that seek to incorporate technology into their long-term plans for growth.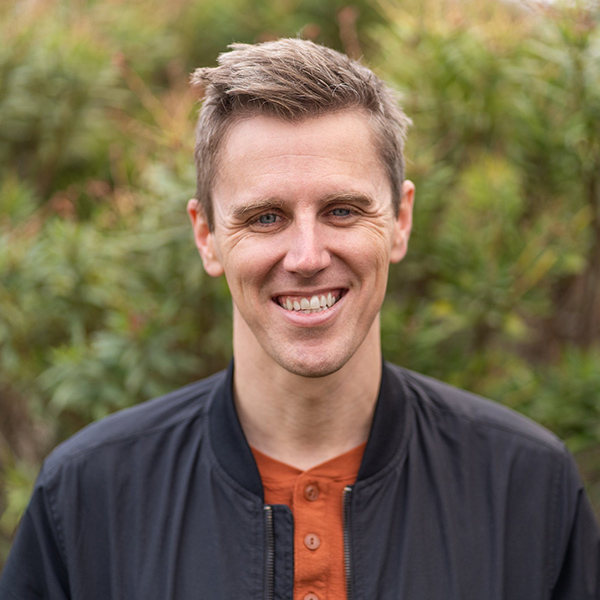 When Saddleback Church first started streaming worship, it only allowed church members with a password to attend the live services. Eventually the password requirement was eliminated. By the time Kranda became a volunteer online pastor in 2010, the church was hosting 10 live services every week at noon and 7 p.m. By 2012, the church was hosting 83 services, streaming recordings every two hours, seven days a week.
As the online community grew, Saddleback encouraged people worldwide to connect with in-person communities by hosting groups to watch streaming services in their homes. Krandra describes these groups, called "extensions," as core elements of Saddleback Church. They provide opportunities for developing house churches which, in turn, may become church campuses.
In 2014, Saddleback added on-demand services as an option. Now the church is streaming a service every second each week with people engaged in online small groups, in-person small groups and extensions.
During the church's early stages of live streaming services, leaders noticed communal elements coming into play, Kranda said.
"That's when we started to think, 'Hey, this isn't just a content strategy. This is a social strategy," he said.
Kranda encourages church leaders to consider digital outreach as an opportunity to engage members and visitors beyond church services — whether they are attending them in person or online.
"Digital allows you to engage people … beyond that hour or two hours a week that they gather at your church," he said. "Digital allows you to decentralize your Great Commission."
The ultimate goal for church services should go beyond an exceptional sermon or teaching, Kranda said.
"The objective is not to get people in a room to help you to do things," he said. "The objective is to produce an outcome in their lives. Can digital do that better? Or can it be a companion experience that can amplify what you're doing in the room?"
For example, Saddleback Church leaders were focused at one time on encouraging parents to attend an in-person event on Saturdays, he said. The initiative failed to draw the numbers church leaders expected.
As a result, they developed a website with resources that members with children could use in small groups instead of expecting them to add yet another event to their busy schedules. The online resource proved to be highly successful, Kranda said.
From that, Saddleback's leaders further invested in strategies to support the growth of those engaging in their online services.
Kranda said that, like other Saddleback ministries, the online community church is focused on supporting the church's mission — digitally.
"We have a purpose-driven strategy and we have waded into trying to figure out how to do that in an online or decentralized way," he said. "My filter is my pastor and our elders … and what they're saying we're doing. It's about focusing on how to do that within our [digital] context."
Throughout Saddleback's online community church experience, Kranda said that he regularly identifies opportunities to drive next steps for the people attending online services.
For example, if a person is located near one of the church's 17 campuses, Kranda said he would encourage them to connect with the congregation at that physical location. If not, he said, he would encourage them to take a discipleship class offered monthly on the Zoom platform and to participate in an online group.
Other next steps may include engaging in a meetup in the person's area, starting with a small in-person group, then partnering with other small groups, and ultimately starting a church extension, Kranda said.
"We think God is working in digital spaces, but we definitely want people to move towards face-to-face engagement," he said. "We want everyone who is part of our online community to eventually become part of a physical group."
Currently Saddleback Church has 800 groups and 40 extensions, Kranda said.
Kranda said that both small and large churches can leverage volunteers to get the process started.
"I'm a big believer in God using ordinary people to lead and make an impact," he said.
He advised congregational leaders to cast a vision for what they want to see happen digitally, and then provide a way for volunteers to step up and help.
"The digital space can be confusing. It's constantly changing," he said. "It can be a moving target. I think pastors often worry about having it all figured out. You don't need to be the expert. Give space for people in your community to serve while you coach them on the vision."
When faced with the COVID-19 pandemic, congregations of all sizes overwhelmingly embraced virtual services to ensure that they stayed connected with their members and communities. Recent research suggests that this shift to technology is here to stay.
It was only a few years ago that online church and the adoption of digital technology ranked last among pastors' concerns, as evidenced in Barna's State of the Church 2020 research.
The yearlong project, which launched Feb. 3, 2020, with the release of a report on pastors' concerns, revealed that "challenges to the traditional church model (e.g., house churches, online churches)" ranked next-to-last, at 21st, for respondents, while "keeping up with the latest digital and technological trends" ranked last, at 22nd.
Of the 547 pastors surveyed, only 11% and 7%, respectively, rated those issues as "concerns facing the Christian church in the U.S. today."
"The pandemic forced a seismic paradigm shift for most pastors," said Nona Jones, who is chief content and partnerships officer for the online Bible platform YouVersion and also co-leads the Open Door Ministries church in Gainesville, Florida.
Jones is among numerous congregational leaders and researchers who are convinced that the hybrid offering of church services will be a lasting model.
"I believe the digital church is definitely here to stay," Jones said. "Churches continue to livestream at unprecedented levels, and they are using digital connection platforms like never before."
Early findings from a more recent Exploring the Pandemic Impact on Congregations (EPIC) survey support that trend, according to Scott Thumma, the principal investigator for the project, a professor of sociology of religion at Hartford International University for Religion and Peace, and the director of the Hartford Institute for Religion Research.
"When asked if they will continue to do hybrid worship five years from now, we're still seeing a pretty consistent number of churches — about 80% — who say they will," Thumma said. "Based on about 2,000 responses we have received so far, nearly everyone who is doing hybrid worship plans to continue to do hybrid worship."
Developing a strategy for church growth through online engagement
In the face of declining church membership, online engagement may provide a path for churches to continue their impact — and growth.
According to initial EPIC study findings, churches experienced a 12% decline in attendance during the two-year period from 2019 to 2021. In comparison, U.S. congregations had experienced a five-year median attendance decline of 7% pre-pandemic, according to the 2020 Faith Communities Today survey.
However, the 2019-2021 decline was not experienced across the board. Just over a third of churches did report a decline of 25% or more in attendance. But looking more closely, 15% reported stable attendance, and 28% of congregations actually experienced growth.
The mode of worship delivery made a significant difference. Churches that met only in person saw a decline of 15.7%; those that met only online, 7.3%. But congregations offering hybrid services showed overall growth of 4.5%.
"It's pretty clear that the pandemic has shifted human behavior and social organizations," Thumma said. "We see it in restaurants, movie theaters, … in every aspect of our lives. So it's not surprising that churches feel that as well."
According to John D. Witvliet, the director of the Calvin Institute of Christian Worship, which regularly hosts conferences for hundreds of congregational leaders, many pastors are increasingly conveying that they are seeking ways to use technology to cultivate deeper relationships, participation and overall engagement.
"It's one thing for a congregation to livestream a service or event to a largely passive audience," he said. "But it's another to have a congregation actively seek to engage people through a Zoom chat, an email exchange or a phone call after they've just watched a service. We have definitely noticed churches are engaged in all kinds of experiments on how to enhance and deepen engagement."
Witvliet said that many of the pastors he interacted with during recent conferences were hopeful about the positive impact they could make on people's lives through a hybrid church experience.
When considering a plan to build a stronger online church experience, Jones said, it is important to move forward strategically and prayerfully.
"An online church should be approached with as much planning and consideration as you would approach launching a new physical church," she said. "I often joke that you wouldn't launch a physical campus out of the blue one day — see a 'For Sale' sign and buy the building and have a church service that night.
"You would prayerfully think about where you want to open the location, then once that is decided, you would probably start embedding yourself in that area of town — getting to know the neighborhood and business community," she said. "You would then raise or allocate funds to get a solid staff in place to serve the new congregation and have that team begin inviting people to your launch service."
The same intentional approach should be taken for a digital ministry, Jones said.
"Shots fired and Michigan State's campus is on lockdown."
That horrifying text message came from my associate pastor at 8:38 p.m. Monday, Feb. 13. Our community spent the next three hours waiting — and praying — for the active shooter crisis to end. My kitchen table became a makeshift workspace and altar as I began responding to students on campus by text, sending out emails and praying for God's mercy.
At 11:49 p.m., it finally ended. We learned, first from police scanners and then from the local media, that the shooter had taken his own life 3 miles from campus. Four people were dead —three students and the perpetrator — and five others injured.
But really, the end of the immediate crisis was only the start of the hurting and weeping, serving and ministering for our community.
Our congregation, St. Luke Lutheran Church, has two campuses. One is just east of Michigan State University, and the other is just west. MSU is at the center of our ministry, not just geographically, but also in our hearts.
Our congregation has many undergrad and graduate students, faculty, staff and alumni — including me. I spent four years at MSU as a graduate student in digital rhetoric while also serving my parish. I learned to love rhetoric and technology in its classrooms. My children and I spend summer days playing tag in the shadows of Beaumont Tower. My wife and I cherish our leisurely strolls through the flowers of Beal Botanical Garden. This place is an extension of our backyard.
One of the very first things that our ministry staff did — even as the police still searched for the killer — was to compile a list of all the MSU students, faculty and staff in our congregation. This enabled us to reach out personally by text and social media.
Though it was late in the evening, our leaders crafted a message that went out by email that night:
Brothers and Sisters in Christ,
"Jesus wept." (John 11:35)
Sometimes there are no words, only tears. This is a moment where there are no words, but only tears. We weep for those who have died in the events at Michigan State University. We weep for those who were injured. We weep for those who were traumatized, distressed, and in harm's way. We weep for the entire MSU community, their families, and all who are hurting this evening.
Jesus wept. However, Jesus did not only weep. In the midst of death and hurt and pain, Jesus brought life and peace, calm and healing. Jesus tells us …
Come to me, all who labor and are heavy laden, and I will give you rest.
The thief comes only to steal and kill and destroy. I came that they may have life and have it abundantly.
I am the resurrection and the life. Whoever believes in me, though he die, yet shall he live …
Peace, be still.
It concluded with an invitation to a prayer vigil the next morning.
Those first hours were chaotic, but we knew we needed to be strategic. Thinking in terms of concentric circles, we developed a ministry strategy that placed our closest existing relationships in the center (congregation members who study, teach or work at MSU).
The next ring included people we might encounter through the people in the inner ring. For example, a faculty member in our congregation knew an international student in need of help while the campus was closed for a few days.
Finally, the outermost ring was the MSU and Lansing community in general. These concentric circles helped us triage our time and efforts appropriately in the midst of harried days.
With our strategy for ministry in place, we first devoted our attention to caring for our closest existing relationships at MSU. We organized two events. The first was a lament prayer service the day after the shooting. One of our associate pastors put together a service that included Scripture readings and prayer litanies, as well as time for silent prayer.
A few days after the shooting, we invited all of our MSU students, faculty and staff to a time for engaging in conversation and processing what had happened. In order to keep it casual and welcoming, we included a communal meal.
We ate Jimmy John's (they are college kids, after all) and hung out on couches. There was pain, frustration and sadness, but also a feeling of togetherness and a palpable hope that healing would one day come.
Two texts helped guide our ministry in the days following the shooting. More often than I'd like, I have used a stark word from the Gospel of John to minister to people in times of profound hurt: "Jesus wept" (John 11:35). We also took a cue from the book of Job, where it talks about Job's three friends who "sat with him on the ground seven days and seven nights, and no one spoke a word to him, for they saw that his suffering was very great" (Job 2:13 NRSVUE).
We wanted to listen and weep. We steered away from commenting on what had happened; I've found that times of acute crisis call for listening and being present, not speculating and explaining. Instead, we leaned heavily on Scripture, prayer and simply gathering to hurt together.
Our prayers emphasized the healing hope that we have in Jesus, our wounded Savior.
The morning after the shooting, I received a call from the CEO of Lutheran Church Charities. They wanted to know whether we could host several of their Comfort Dog Ministry teams — trained dogs and their handlers experienced in caring for communities after tragedy. We agreed.
And a few hours later, six golden retrievers from around the country descended upon us. As a result of their extensive training, these creatures were incredibly serene and gentle — just what one would want in a time of crisis such as this.
In a situation like a mass shooting, a deluge of outside help can overwhelm a community. However, in this situation, we were able to expedite caring for our folks by connecting people in the community with outside resources.
I spoke with congregation members working at MSU to see whether they wanted a visit from the dogs — an offer that many gladly accepted. Additionally, we used congregational connections at the regional hospital to orchestrate visits there with the golden retrievers.
The dogs, accompanied by their handlers and some of our pastors, visited staff at the hospital, including in the laboratory where victims' blood types had been processed with extreme speed and precision to prepare for blood transfusions.
It has now been a little over a month since the shooting at MSU. While we are still hurting and processing all that has happened, our congregation has started planning for the future. Sadly, as the recent school shooting in Nashville shows, it's necessary.
Our staff is preparing scenario planning exercises to think through how we would minister to our community if something similar happened at one of our high schools. We have already begun working with our local school district to serve as a reunification site if the need arises.
Though we are thinking about the future, we are still hurting in the present. Ministering through this pain is something that is measured in months and years, not hours and days. We are lingering with our people, together, to hurt and to heal.
We preach about this in sermons. We pray about this in worship. And we continue to meet in small groups to process the pain.
As we grieve, however, we do not "grieve as others do who have no hope" (1 Thessalonians 4:13). Instead, we are hurting and healing with our eyes on Jesus.
"Will I have a job in five years?"
"What will happen to this ministry in the long term?"
I hear leaders worrying about long-term viability, uncertain about how to plan for it.
Beyond wringing hands, some are experimenting by launching a new degree, starting a new worship service or selling a new curriculum. Others are begging donors for more financial support to cover expenses or provide scholarships to reduce fees. A few are exploring mergers with like-minded organizations to consolidate costs and expand ministry work.
Viability is tied to the services offered, the income generated and the related expenses carefully managed.
In a startup or turnaround phase, employees are asked to invest long work hours and offer their best creatively. When successful, such efforts generate more income and keep expenses low. This works for a season but is nearly impossible to maintain for the long haul. People wear down and eventually burn out.
At some point, we have to pay attention to the organizational capacities that undergird a ministry — things like the pay and benefits offered to employees; the hours of work expected; the methods of communication to constituents, donors and other stakeholders; the systems that store, manage and access data; and the skills needed by the board and the staff to operate year after year.
We know that such things are important. However, in an extended period of transition and related uncertainty, we often push off strategic decisions in order to accomplish the urgent. The donors, board members and other stakeholders can lose sight of the time and money required to keep the ministry functioning in healthy ways. The employees and volunteers grow so accustomed to working in overdrive that they may not even point out these longer-term needs.
Over and over again, I meet ministry leaders who have sacrificed the time and money necessary to provide for themselves and their families for the sake of launching and maintaining a ministry. They depend on pay and benefits provided by spouses and partners. They take risks with inadequate health care or borrowed housing.
They can make these choices, but should donors turn a blind eye to such sacrifices? Do those of us who have influence over resources question the decisions and their consequences for the people involved? Do we recognize the problems inherent in unsustainably low salaries and expenses?
Practically speaking, higher expenses require more revenue. Increasing revenue has consequences. For many ministries, the main sources of revenue, and the consequences of dependency on them, include the following:
Fees paid by those served. Fee-based ministry serves those who have money and are willing to spend it. Even modest fees can exclude some groups from the services offered.
Sponsor fees paid by those who have money in order to provide a service for those who don't. Sponsors often determine whom the ministry serves. Sponsors also often have stipulations about how the work is done.
Contributions from supporters of the ministry. Those who contribute again and again want to know the impact the ministry is making and how their donations are spent. Developing the initial connection that leads to recurring gifts requires a deep commitment on both sides. Ongoing fundraising often becomes a substantial part of the ministry's work.
Grants, usually one-time gifts for specific projects. Grants typically require reports to the grantors and are seldom renewed more than one time; the general expectation is that grants are a way to fund startup costs or launch experiments. With some notable exceptions, like government grants, ongoing grant funding is unlikely.
Occasionally, a ministry will have assets like property or endowments that can generate revenue. Such assets often take years to acquire as well as skills to manage.
The wisdom from 20th-century nonprofit work was that if 20% of an organization's income comes from a single external source — a person or organization — then the organization is dependent on staying in alignment with that source's expectations. Perhaps the percentage is different for your organization, but if the loss of a single source of income would require you to make significant strategic changes, then your organization is dependent. The governance structure might indicate independence, but the financial statement does not. For the sake of clear expectations, the board, staff and volunteers need to know the influence of any single funder on the ministry.
Another factor related to viability (and connected to revenue) is often labeled scale. What quantity of services can we provide that are both affordable and of good quality? This might be the number of congregations a consultant can serve or the number of people in a learning experience. Congregations have to discern the number of staff that can be adequately paid and what those staff members can accomplish. The questions about scale are specific to each organization, but the concern is across the board.
Our recent experiences with quarantines have changed the scale questions in so many different industries. For example, who knows now how much office space a business needs? Each business answers that question differently. Airlines are now cutting and adding flights continually to adjust to changing passenger needs while doing their best to fill up every flight. Congregations can no longer rely on counting the average in-person worship attendance as an indicator of staffing and services.
While capacities, revenue and expenses, and the scale of services are the most obvious questions to explore, the only way to get clear about long-term viability is to get clear about your organization's mission and vision, along with your part in that mission.
In our work, we often use five questions based on the ideas of business theorist Roger Martin and former Proctor & Gamble CEO A.G. Lafley to develop a strategy. These questions function as a cascade, the answer to each in turn providing structure for the one that follows.
Why? What is the deepest aspiration?
Where and with whom are we serving/transforming?
How will we serve? What activities are needed?
What capacities do we need to do "it"?
What management systems are required to ensure that the capacities are in place?
If your organization gets stuck on any of the questions, back up and review the responses to the earlier questions. What has changed? How should that change affect answers to the other questions?
Too often, ministries stop after answering the third question. But when we focus on the long term, we also have to address questions four and five, which take us back to capacities. If boards and donors don't encourage and support ministries in addressing these questions, then the employees have to answer them out of their own resources. That leads to exhaustion. Insisting that these questions be addressed is a great gift that donors and other stakeholders can provide.
Questions about capacities, revenue and scale are difficult, but those who care about our ministries must do our part to raise them with a view to the organization's mission and vision. Long-term viability is important to all of us.