Twenty-five years ago, the book "Practicing Our Faith: A Way of Life for a Searching People," compiled and edited by Dorothy C. Bass, initiated a conversation about Christian practices that continues today.
"Practicing Our Faith" inspired a score of other books that explored specific practices, addressed different age groups, and encouraged theological reflection on practices in seminaries.
Bass, a practical theologian and historian of Christianity, has spoken widely on practices, vocation and spirituality. Her most recent book is "Stepmother: Redeeming a Disdained Vocation," published by Broadleaf Books in April 2022.
She and Craig Dykstra — a major contributor to "Practicing Our Faith" — also led conversations and events about faith practices.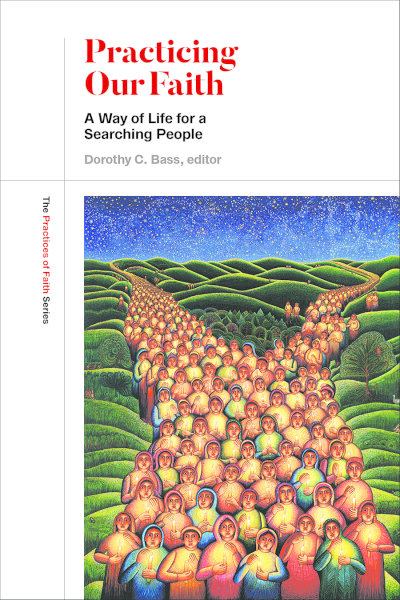 "The book 'Practicing Our Faith' and the [companion] website are intended as resources for communities' conversations about the practices that shape their way of life, both when they are gathered and when they are sent out into the world to love and serve God and their neighbors," Bass said.
A revised second edition of "Practicing Our Faith" was released in 2019, and a new iteration of the website, produced by Leadership Education at Duke Divinity, recently launched.
The site invites congregational leaders into reflection and conversation about Christian practices, drawing on books sponsored by the Valparaiso Project on the Education and Formation of People in Faith, of which Bass was the longtime director.
Bass spoke with Faith & Leadership's Sally Hicks about this work and its continuing usefulness. The following is an edited transcript.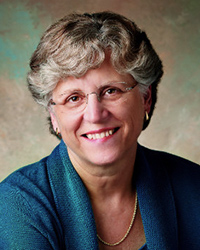 Faith & Leadership: Let's go back to the beginning. How did this project get started?
Dorothy C. Bass: Thanks for asking. It was during the early 1990s, in the midst of what appeared to be, ironically, both an increase in spiritual hunger in the wider culture and a growing sense of decline within mainline Protestantism.
Craig Dykstra, a scholar of Christian education who had just become vice president for religion at Lilly Endowment, had an idea for renewing Christian education and formation that departed from long-standing emphases on individual learning and classroom-style instruction.
He was convinced that the richness and diversity of the long, broad Christian tradition contained resources (including a capacity for self-criticism) that might be retrieved, articulated in fresh ways and shared, empowering contemporary Christians to grow in faith in rapidly changing times, for their own well-being and the well-being of the world.
Craig invited me — a church historian — to work with him in developing an approach that emphasized faith formation through learning, critical reflection and participation in what we called Christian practices.
F&L: What do you mean by Christian practices?
DB: Attention to practice, practices and praxis was already in the air at the time we began, as liberation, feminist and other theologians led the way in addressing the embodied, real-world implications of Christian faith. We listened to these voices throughout.
Our approach was also influenced by renewed philosophical attention to social practices and how they shape communities of meaning and purpose (most notably, for us, in the work of Alasdair MacIntyre).
I'm oversimplifying, but the important points we took were that practices are communal and embodied; they extend over long periods of time, adapt to changing contexts, and carry within them the meanings and questions of the traditioned communities to which they belong.
Practices, in this sense, are shared activities that resist individualistic and primarily intellectual notions of Christian life and faith.
Craig and I invited a dozen other educators and theologians to join us in developing this concept and how it might guide contemporary Christians in educating and forming persons and communities in our rapidly changing world.
Together, this group discerned a set of practices that Christians have embraced across history and cultures as they seek to live, as we put it in the book, "in response to and in the light of God's active presence for the life of the world in Christ Jesus."
We chose practices like forgiveness, hospitality, Sabbath keeping, household economics and testimony. Such shared activities are not only things we do in worship or while "at church," though they are definitely present there.
They also address fundamental human needs and aim at the well-being of all. Such practices can take different specific forms in different cultures, but family resemblances (often arising from biblical sources) are evident.
We eventually realized that what we were really doing was describing an entire way of life by considering it one practice at a time. Interestingly, practices like these get woven together by necessity; you start doing one, and you stumble into the others.
Lacking all Sabbath, for example, hospitality will wither, and without forgiveness, none of the practices can continue for long. As we worked with these ideas over the years, we came to understand this way of life as a way of life abundant — practiced (that is, rehearsed) while we are together as church and in worship, but also practiced (that is, lived out) wherever we go in God's great creation.
F&L: Your project was very collaborative; "Practicing Our Faith" was the joint effort of 13 authors. Why was that, and what difference did it make?
DB: Let's start by noticing that practices themselves are intrinsically collaborative. Communities perform and pass on each of these practices, and communities are also called to figure out what shape each practice can best take within their own distinctive contexts.
In a sense, that's what our group of writers did. I love a blurb that Parker Palmer wrote for the book's first edition: "Practicing Our Faith is a book written by a remarkable community of people — remarkable … because its members prayed and talked and worked together to create this volume, modeling the way the church is meant to do its work."
Christian practices can become channels of God's active presence for us and for the life of the world. But like every human venture, they can also get broken, stuck or deformed. Most of the time, I believe, both aspects are in play in how we actually live. We rely throughout on the grace of God.
Healthy communities of practice need to reflect critically on their practices, while also seeking out the wisdom about practices that is available in Scripture and in the practices of previous generations and diverse communities around the world today.
To support this purpose, many study guides are available on the website, and the second edition (2010 and 2019) of "Practicing Our Faith" contains ideas for using this material in a congregation or in a college or seminary class.
F&L: As the website demonstrates, this way of thinking about a way of life grew far beyond the initial book. How did reflection on Christian practices grow over time?
DB: People who go to the website will find many resources that expand on the insights in the initial book. I'll briefly outline what's there and how they are interconnected.
After "Practicing Our Faith" was published, we consulted with church and seminary leaders about what needs and questions deserved further attention, and we kept consulting at each stage beyond that as well.
I'll share some high points of what came from that ongoing process.
There was eagerness to dig more deeply into some of the specific practices. This led to books by Don and Emily Saliers ("A Song to Sing, A Life to Live"), Stephanie Paulsell ("Honoring the Body"), and others.
We also sensed an important opportunity to encourage reflection on practices across generations. And so Don Richter and I gathered a group of adults and youth to write "Way to Live: Christian Practices for Teens," which has been widely used and is supported by an excellent study guide.
Susan Briehl and I then gathered a group to address the questions and yearnings of emerging adults (college age or in their 20s), which led to the book and study guide "On Our Way: Christian Practices for Living a Whole Life."
In addition, Bonnie Miller-McLemore wrote a wonderful book about how practices play out in family life with children: "In the Midst of Chaos: Caring for Children as Spiritual Practice."
It was also important to develop more fully the theological foundations of this work. While practices are, first of all, embodied activities, they are always also full of meaning and thought.
What we believe shapes how we live — and how we live shapes how we believe. So Craig Dykstra and I gathered a group of eminent theologians to work on this interplay, with key leadership coming from Miroslav Volf. The result was "Practicing Theology: Beliefs and Practices in Christian Life."
Some of these theologians continued into another seminar, which also included pastors, to consider the implications of this approach; the result was "For Life Abundant: Practical Theology, Theological Education and Christian Ministry."
Finally, a few members of that group continued to explore these concerns by identifying the kind of knowledge that undergirds excellent practice in "Christian Practical Wisdom: What It Is, Why It Matters."
When I think about the impact of our work on Christian practices, these books provide the most concrete examples. But many communities have also explored practices in their own contexts, so it's impossible for me to know what the full impact has been and may continue to be. Some of what these communities did is included on the website.
F&L: What are you thinking about now?
DB: The climate emergency is my foremost concern. Awareness of this crisis has grown for me and for many others in recent years; it's something I now think we didn't give enough attention.
In "Practicing Our Faith," we wrapped this concern within a more encompassing practice we called "household economics" — referring to households of many kinds, from our homes to our planet. In "Way to Live" and "On Our Way," the practice of caring for creation got a fuller treatment.
Now, the urgency of the crisis and the efforts to address it grow daily. Practices thinking can be helpful, I'm finding, in that it requires practitioners to make connections between what's happening in their personal, congregational, regional, national and planetary households.
Also, this approach integrates attention to shared, embodied action with rigorous reflection on how Christians have thought about and embodied (or failed to embody) the practice.
I am inspired by the energy of today's climate advocates, and also by the theologians, novelists and others who are deepening my awareness of why and how we must develop our practice in this area.
I also brought practices thinking to my latest book, "Stepmother: Redeeming a Disdained Vocation," where my own story is interwoven with lots of research on this challenging but crucial role. As I learned to walk a path of reconciliation and love, opportunities to practice (rehearse) reconciliation within Christian worship and community formed me over time to practice (live out) a more reconciling approach to stepfamily life.
I want to end with a word of thanks to all those who have contributed over the years to this way of thinking about a way of life, especially Craig Dykstra, Don Richter and Susan Briehl.
This work, like practices themselves, is collaborative. I urge anyone reading this interview to find collaborators and conversation partners as you consider how the resources available at the website might deepen your community's way of life abundant in your distinctive context.
The other day a friend from graduate school called my office. She is now a pastor in nearby West Virginia, but I hadn't seen her in years. She had a question she wanted to discuss and wondered if we could meet for lunch if she made the ninety-minute drive to the seminary where I teach. She told me over the phone that she knows people who have spiritual directors — guides in the life of prayer and life with God — with whom they meet once a month or so to help them find their way through the darkness and confusion that life often is. I assume they had told her the benefits of having such a soul friend: the zone of nonjudgment they create; the way they have no agenda for your life; the value of knowing a holy chat is scheduled monthly; the sheer gift of having a place where you can laugh or cry, ponder or rage without fear; the little light their presence can cast into the dimness of your soul. She'd started to wonder whether spiritual direction would be good for her, too.
"I'd like to talk to you about whether I might be a good candidate for spiritual direction," she said. I agreed to chat over lunch. I looked forward to seeing an old friend. And the hands-down best Thai restaurant in Pittsburgh is just a mile away from the seminary. I love to take people there and recommend the pumpkin curry at a spice level not to exceed "four." But it was winter, and she'd have a two-hour hilly drive and would need to check the forecast before embarking. So maybe I should have saved her the trouble of coming. Just knowing she was thinking about spiritual direction enough to wonder whether she was a good candidate, just by hearing how she had spoken with friends who were benefiting from this practice, and just by realizing she would be willing to brave the hills in the snow to have a conversation over an excellent curry dish, I had all the information I needed. "Yes," I should have told her. "You are a good candidate for spiritual direction."
Some folks might have the same question about contemplative praying and living: Am I a good candidate for that? If there are any doubts, it's because we carry around in our minds stereotypical pictures of spiritual people, contemplative types who seem nothing like us: robed monks with sandaled feet and impossible haircuts who shuffle to prayer seven times a day, sometimes at hours when there's some question whether even God is awake. Desert hermits who live in caves and have friends deliver to them a loaf of crusty bread once a week to sustain them through their extreme ascetic practices, perhaps splurging on a plate of simple vegetables on feast days. Famous gurus who trumpet through their books, their podcasts, and their Twitter accounts that they are genuine mystics, lost in a profound oneness with the All. No way am I a candidate for that kind of life, we think.
Or sometimes we read about contemplation, and it sounds so difficult, like a particular type of prayer that involves a lot of sitting and holding your hands just right and letting your vision go soft as you stare into a void — a kind of prayer you could only learn how to do if you signed up for a weeklong retreat, preferably at a facility on an idyllic island off the coast of Washington State. (There are a lot of contemplatives in the Pacific Northwest, right?) Odd people engaging in esoteric prayer on remote islands. Thanks, but no thanks. But what if the word contemplative doesn't just name a narrowly defined kind of prayer — which it sometimes does — but also a possible approach to all prayer? What if the same word doesn't denote a specific way of life — extreme, alone, with lots of somber sitting and eating simple vegetables — but can describe any life that seeks to be more open, available, and responsive to the One who is as present in an office cubicle as in a hermit's cell? Sure, there are people living contemplatively in monasteries and convents (and people not living contemplatively there, too). There are also contemplatives working at library reference desks and delivering Amazon Prime packages, scrambling to complete tax returns in April and changing linens in hotel rooms. There are contemplatives talking about God from pulpits and contemplatives listening in the pews. And there are contemplatives in the colorful rooms beneath the sanctuary teaching the kids too young to endure preaching. Some of those kids are also contemplatives. In other words, most contemplatives are everyday contemplatives. When I look up the word everyday in the dictionary, I see it means "common" and "ordinary." Like faded blue jeans in the dresser drawer. Like you and me. Maybe our pictures should be in the dictionary next to the word.
Parents and principals can live contemplatively. Doctors and lawyers can be attentive to the Divine. Custodians and dentists can be open to God. Hospital orderlies and nursing home residents all have the capability of opening and responding to the refrains of divine love being sung from the depth of every soul. Contemplatives are protesting with the Black Lives Matter movement. They are marching with the Poor People's Campaign. Contemplatives might start by sitting in a La-Z-Boy, but they don't stop there. Perhaps some of these folks, if they've been allowing themselves to learn this refrain of Love over a long period of time, walk just a little slower, make eye contact a little more often, listen more patiently as you answer their question, "How are you?" They seem to show up in their lives and in your life as their authentic, truest selves. But they don't do so in a way that calls attention to themselves. More likely, it is in a way that gives greater attention to you. And they almost never announce that they have become contemplatives.
Thomas Merton writes that contemplative praying and living is a "response to a call: a call from [God] Who has no voice, and yet Who speaks in everything that is, and Who, most of all, speaks in the depths of our own being: for we ourselves are words of [God]."
To live contemplatively means simply to approach life with openness, availability, and growing responsiveness to the God who speaks in everything, to the God who speaks from the depths of our very selves, to the God who spoke us into existence. If you were to Google the seminary where I teach, find my office phone number on the faculty page, and ring me to ask whether you're a good candidate to be an everyday contemplative, I'd say three things.
First, I'd say, "Please call me 'Roger.'"
Second, I'd ask, "How far away do you live, and what's your opinion of pumpkin curry?"
Finally, I'd answer your question: "Yes, of course you are."
From "Everyday Contemplative: The Way of Prayerful Living," by L. Roger Owens. Copyright © 2022. Excerpted by permission of Upper Room Books. All rights reserved. No part of this excerpt may be reproduced or reprinted without permission in writing from the publisher.
Contemplatives might start by sitting in a La-Z-Boy, but they don't stop there. Perhaps some of these folks, if they've been allowing themselves to learn this refrain of Love over a long period of time, walk just a little slower, make eye contact a little more often, listen more patiently as you answer their question, "How are you?"
On Easter Sunday 2020, churches across the globe were closed in response to the pandemic.
During the course of the past two years, few could have anticipated the number of shifts that have happened in our individual congregations and communities.
As two researchers who have conducted extensive interviews in the post-Christian contexts of Aotearoa/New Zealand and Seattle, Washington, we have seen churches turn to the particular in the wake of COVID closures and restrictions.
Much of the research on churches' response to the pandemic has explored the rise of digital church. Our research across these contexts reveals another story — a turn to the local, in which spiritual practices have been recalibrated. Even in instances when a worshipping community has employed technology to support its common practice, this work has been disciplined by its commitment to a neighborly faith. What is instructive is how these practices of neighborly faith have occurred against the backdrop of a local and ordinary Christian existence.
We completed 17 in-depth interviews with ministry leaders from two post-Christian contexts in the aftermath of COVID-19. Each was creatively drawing on local practices to renew the local mission.
Although separated by culture and geography, churches like Awake Church in Seattle, Washington, and Timaru Presbyterian in Aotearoa/New Zealand bear witness to how it is possible to thrive within limits by turning to the local. Throughout our interviews, we saw several practices that have sustained a neighborly faith in the time of COVID.
Walking and placemaking. When limits restricted gathering in local congregations, people took to the streets. A neighborly faith was pursued through the practice of walking in the contexts we researched. Historic Christian practices were redirected toward local geography in ways that took faith outside the church walls.
For Brent and Catherine Richardson of Timaru Presbyterian, their peripatetic practice became a site of discovery as they recognized an opportunity to serve their community in innovative ways. Noting the importance of walking, they spoke of how "you're praying for the local area and you're contemplating what's happening."
Other church leaders took familiar Christian practices, such as the Stations of the Cross, outside the church walls. With familiar places in local neighborhoods as sites for prayer, this public pilgrimage invited people to receive these familiar spaces as sites of divine encounter.
The innovations in localized spiritual practices that individuals across these contexts pursued were rooted in place. Church leaders encouraged people to be mindful of what the Spirit might be up to in the particularity of the streets where God had called them.
For pastors Andy Carlson and Hayden Wartes at Awake Church, placemaking was an organizing principle for their common life. Awake Church defines its mission in relation to the particular geography that surrounds the worshipping community.
Although the particularities of place differed, the pastors and the broader community learned how to receive the limits of their particular spaces as an invitation to practice a neighborly faith.
Slowing down and blessing others. While the limits of this period of time demanded a different pace for many leaders, an intentional effort to slow down became a practice that catalyzed innovation.
This was one of the insights Carlson and Wartes discovered at Awake Church: even when the world was turned upside down, they found slowing to be one form of faithful response.
Freed from a catalog of previous commitments (commutes, sporting events, social gatherings), Awake Church and other communities received the gift of a measured pace as an opportunity to practice a neighborly faith amid unaccustomed limits.
Leaders across contexts and communities of faith aimed to bless others despite the limitations they shared. Amid uncertainty, leaders and communities expressed the desire to work for the well-being of those they served, particularly in the time of heightened vulnerability.
Blessing took a variety of forms: offering prayer, extending hospitality, giving congregants space to discern how to respond to new limits on their lives, even if it meant worshipping elsewhere or not at all. Churches innovated by seeking ways to equip and resource local congregants to bless their neighborhoods.
Connecting and localizing care. Despite the unavoidable limits of social distancing, a shared commitment to connecting with people inspired leaders' innovation across continents.
As Brent and Catherine Richardson of Timaru Presbyterian walked their community in the wake of COVID-19, they noticed teddy bears appearing in windows.
They wondered, "How do we as a church engage with the community when we can't be open? Well, we have these windows and we have these teddies. What could the teddies do?"
In an answer to this question, teddy bears began to bear witness at Timaru Presbyterian. During Easter, at one window, bears gathered in a Last Supper tableau. At a second window, the cross had a ribbon. At a third window, bears ran toward an empty tomb.
"Really, the whole thing was about connection," said Catherine Richardson as she described the inspiration for their playful witness with teddy bears.
These leaders experienced the disruption as a renewal of the need to be connected.
While the Richardsons offered playful witness to their neighbors, Carlson and Wartes experimented with what they called audio church. Following a period of rest and reflection after the first break in services due to COVID-19, Awake Church grounded its worshipping community, which was now dispersed, around audio church.
Resisting the allure of highly produced online church experiences, they crafted and distributed each recording with the intent that individuals would gather in their particular localities: their homes, their cars, in isolation.
Audio church provided a flexible liturgical template that people could engage with amid their unique pressures and schedules.
Another church opened its facility to the homeless population when other community service agencies closed. The faith communities we researched discovered the need to localize care.
These creative acts became yeast for innovations in neighborly spiritual practice, leavening the neighborly spiritual life and witness of local faith communities.
While the limits of this pandemic time were extraordinary, leaders and the broader community received these limits as an invitation to pursue and cultivate faith in the "ten thousand places" that mark a life of faith.
Innovation is both its own practice and an extension of these neighborly practices. Among the leaders we researched, the ability to engage in this form of enforced innovation was learned over time, beginning long before the constraints of the pandemic.
The people gathered around Awake Church were already practiced in adaptability.
"That was just kind of always part of our thing," Carlson said. "We already had just kind of developed a sense of like, 'It's OK to not go to church on a Sunday.' And that held us; that created a lot of space, I think, for us to kind of figure out what to do."
Much like a muscle developed over time, communities' ability to adapt in the face of uncertainty builds upon previous practice. That practice enables risk taking in seeking to meet the needs of their particular contexts.
In these stories, from the Pacific Northwest to Aotearoa New Zealand, a neighborly faith has given rise to innovative practice and missional resilience. Gathered worship might be disrupted, yet the word and work of God continues to go forward through this neighborly faith.
One brisk January day, Robert White and I walked south down Desplaines Street in Chicago. We had just conducted an open-ended interview about his work as chief program officer at Cara Collective, a workforce preparedness organization. Robert had offered to walk with me to my car so we could talk a little longer.
At the corner of Desplaines and Jackson, I think it was, a man approached us asking for change. After the conversation we'd just had about social enterprise, I was feeling altruistic. I reached for my wallet — and then stopped to listen.
Robert said he didn't have any money on him. But, he asked, had the man ever heard of his organization, Cara? The guy shook his head. Where was it?
Robert pointed up the street to his organization's front door, half a block away.
Later, it struck me that even Cara, a long-established, highly admired organization, can struggle to be a recognizable presence in its particular place.
Church leaders face analogous problems today. The last 20-odd months of Zooming worship services have, in many cases, disconnected congregations from their geography. Of course, the local disconnectedness of organizations is nothing new. Even before the pandemic made virtual offerings essential, the attention economy had prioritized digital rather than physical spaces. But in these latter days (we hope) of the pandemic, many church leaders are asking how to get souls off the couch and into the sanctuary.
They may even feel like Robert, pointing people to an organization whose life-giving presence, just a block or two away, should be obvious but isn't.
I believe that part of the answer lies in the stories we tell about our organizations and their places. In 2019 and 2020, I interviewed 45 organizational leaders for my book "Why Spiritual Capital Matters." They were mostly social entrepreneurs, and we talked about the role spiritual practices like storytelling might play in their workplace communities.
These leaders would often start by telling me a motivational story clearly honed for investors, donors and shareholders. But often, they also evinced discomfort with the TED Talk-style inspirational story — and, I came to think, with good reason.
For one thing, such a story can exaggerate the persuasiveness of personal inspiration in a time of radical polarization. For another, organizational storytelling that focuses on individual overcoming without regard to place can exacerbate social problems like racism and environmental devastation.
Sociologists like Mark Mulder have shown how ecclesial placelessness can deepen racial discrimination, just as agrarians like Wendell Berry have warned that diminished affection for the local devastates natural ecologies.
But I also found that if I listened long enough, my interlocutors would shift to a different sort of narrative, one more attentive to place. I started calling this fresh mode of communication the "neighborhood story." Let me share an example.
The Rev. Jonathan Brooks met me for a smoothie and an interview in the Kusanya Cafe, a coffee shop in Chicago's Englewood neighborhood. Pastah J, as his neighbors call him, grew up in Englewood but left for college and graduate school, thinking he'd never be back.
As you can read in his compelling book "Church Forsaken: Practicing Presence in Neglected Neighborhoods," he eventually returned to Englewood with his family to pastor a church and help launch an entrepreneurial incubator, the cafe where we were talking.
Although I first heard this origin story as centering on Brooks himself, I came to see that the "main character" in his narrative was the Englewood neighborhood.
He likes to say that if you walk into Kusanya and ask who owns the place, the barista is likely to call out, "You do!" On the back wall is a chalkboard covered with the names of people who helped start the organization.
I started hearing this neighborhood story frequently — and from all sorts of organizational leaders. Here's some advice for this type of storytelling.
Start the story not with a character but with a place. The inspirational story often starts with a capable protagonist. But when I heard Shannon Hopkins talk about her organization, she began by describing a practice of taking long walks through the streets of London, praying as she went. The story didn't focus on her own competencies. The important thing was not just what was happening in her heart but also what was happening in her place.
Move the plot not with problems but with hidden resources. Most inspirational storytelling begins with a predicament to be overcome. But Sadell Bradley, a pastor and change maker in Cincinnati, helped me hear another story. She told me that she relies on what she calls a Judaic model in which each community member's gifts meet particular needs for everybody else. But because such gifts aren't always obvious, leaders like Bradley have learned to tell stories that cultivate awareness of this hidden capital.
Describe your church not as a guru but as a catalyst. Most hero narratives have a mentor figure, someone who is the Obi-Wan Kenobi to the narrative's Luke Skywalker. But Dave Odom describes the catalyst as someone whose "default is to encourage, connect and release." Talking with Dave made me realize that churches could narrate their work not as gurus but as catalysts that animate what's already happening.
Narrate a vision not of maximization but of sufficiency. The attentional logic of our time urges storytelling that maximizes people's already scant attention: Get the likes! Track the RTs! Google the analytics! But a neighborhood doesn't necessarily benefit from a church's virality. Narrating the just-enough of viable presence and sustainable participation is sufficient unto the day.
As we move, God willing, from pandemic to endemic, church leaders are looking for ways to motivate and inspire people to return to the pews. But the story that most reliably points the way back to the sanctuary need not trace the lofty arc of the hero's journey so much as a path through the nearby neighborhood.