When faced with the COVID-19 pandemic, congregations of all sizes overwhelmingly embraced virtual services to ensure that they stayed connected with their members and communities. Recent research suggests that this shift to technology is here to stay.
It was only a few years ago that online church and the adoption of digital technology ranked last among pastors' concerns, as evidenced in Barna's State of the Church 2020 research.
The yearlong project, which launched Feb. 3, 2020, with the release of a report on pastors' concerns, revealed that "challenges to the traditional church model (e.g., house churches, online churches)" ranked next-to-last, at 21st, for respondents, while "keeping up with the latest digital and technological trends" ranked last, at 22nd.
Of the 547 pastors surveyed, only 11% and 7%, respectively, rated those issues as "concerns facing the Christian church in the U.S. today."
"The pandemic forced a seismic paradigm shift for most pastors," said Nona Jones, who is chief content and partnerships officer for the online Bible platform YouVersion and also co-leads the Open Door Ministries church in Gainesville, Florida.
Jones is among numerous congregational leaders and researchers who are convinced that the hybrid offering of church services will be a lasting model.
"I believe the digital church is definitely here to stay," Jones said. "Churches continue to livestream at unprecedented levels, and they are using digital connection platforms like never before."
Early findings from a more recent Exploring the Pandemic Impact on Congregations (EPIC) survey support that trend, according to Scott Thumma, the principal investigator for the project, a professor of sociology of religion at Hartford International University for Religion and Peace, and the director of the Hartford Institute for Religion Research.
"When asked if they will continue to do hybrid worship five years from now, we're still seeing a pretty consistent number of churches — about 80% — who say they will," Thumma said. "Based on about 2,000 responses we have received so far, nearly everyone who is doing hybrid worship plans to continue to do hybrid worship."
Developing a strategy for church growth through online engagement
In the face of declining church membership, online engagement may provide a path for churches to continue their impact — and growth.
According to initial EPIC study findings, churches experienced a 12% decline in attendance during the two-year period from 2019 to 2021. In comparison, U.S. congregations had experienced a five-year median attendance decline of 7% pre-pandemic, according to the 2020 Faith Communities Today survey.
However, the 2019-2021 decline was not experienced across the board. Just over a third of churches did report a decline of 25% or more in attendance. But looking more closely, 15% reported stable attendance, and 28% of congregations actually experienced growth.
The mode of worship delivery made a significant difference. Churches that met only in person saw a decline of 15.7%; those that met only online, 7.3%. But congregations offering hybrid services showed overall growth of 4.5%.
"It's pretty clear that the pandemic has shifted human behavior and social organizations," Thumma said. "We see it in restaurants, movie theaters, … in every aspect of our lives. So it's not surprising that churches feel that as well."
According to John D. Witvliet, the director of the Calvin Institute of Christian Worship, which regularly hosts conferences for hundreds of congregational leaders, many pastors are increasingly conveying that they are seeking ways to use technology to cultivate deeper relationships, participation and overall engagement.
"It's one thing for a congregation to livestream a service or event to a largely passive audience," he said. "But it's another to have a congregation actively seek to engage people through a Zoom chat, an email exchange or a phone call after they've just watched a service. We have definitely noticed churches are engaged in all kinds of experiments on how to enhance and deepen engagement."
Witvliet said that many of the pastors he interacted with during recent conferences were hopeful about the positive impact they could make on people's lives through a hybrid church experience.
When considering a plan to build a stronger online church experience, Jones said, it is important to move forward strategically and prayerfully.
"An online church should be approached with as much planning and consideration as you would approach launching a new physical church," she said. "I often joke that you wouldn't launch a physical campus out of the blue one day — see a 'For Sale' sign and buy the building and have a church service that night.
"You would prayerfully think about where you want to open the location, then once that is decided, you would probably start embedding yourself in that area of town — getting to know the neighborhood and business community," she said. "You would then raise or allocate funds to get a solid staff in place to serve the new congregation and have that team begin inviting people to your launch service."
The same intentional approach should be taken for a digital ministry, Jones said.
A pastor from a small Methodist congregation in Indiana has to borrow a smartphone from one of her elders. She watches a quick tutorial on Facebook livestreaming, then films a makeshift service from her living room.
And there's the pastor of a rural Presbyterian church who discovered that the church did not own a tripod — moments before recording his first online service. He fastened his iPhone to a ladder with duct tape.
These are just some of the stories coming out of the Tech in Churches During COVID-19 research project, a two-year study on how churches and their leaders have adopted — and adapted to using — digital technology in ministry.
Funded by Lilly Endowment Inc. and working with the Center for Congregations, a team from Texas A&M University is investigating 2,700 congregations that received grants to purchase technology resources during the pandemic to enable them to move their services online.
Before 2020, many churches had never considered the importance of having Wi-Fi connections in their church buildings, let alone internet-enabled cameras or livestream setups. In fact, most American pastors likely never even considered holding worship services online.
Yet the COVID-19 pandemic, ensuing lockdowns and social-distancing regulations quickly showed congregations that having access to up-to-date digital media technology was not simply a novel ministry opportunity but a necessity.
The forced migration of worship services online in March 2020 brought with it many stories of churches being caught off guard by these new technological requirements.
Nearly two-thirds of pastors in this study felt that of all the new things they were asked to take on during the pandemic, it was technology work and decision making they felt the most unprepared for.
Through conversations with 500 church leaders, we heard responses like, "This wasn't the job I signed up for as a pastor"; "I have no training in 'putting on the tech hat'"; and, "I am a novice at tech — but the only one willing to try and get the church online."
Leaders' widespread lack of technology skills, knowledge and experience was further complicated by the digital divide, which many churches encountered for the first time. The digital divide describes the gap between individuals and groups that do and do not have access to technology, especially the internet.
The experience of the pandemic revealed for churches the challenge of what it means to be among the digital have-nots. Smaller and rural congregations in particular discovered that being in a community with limited internet access was not just a disadvantage but often a major barrier to acclimating to or addressing changes in gathering.
Yet the struggle was often more than churches simply not having key technologies on hand or the funds to purchase them. Many congregations battled self-imposed limitations on technology and roadblocks they created for themselves.
This we describe as digital reluctance, an unwillingness among leaders and/or members to embrace technology due to fear or lack of familiarity.
This was expressed by senior members of congregations as well as by church leaders, and this digital reluctance often prevented them from innovating worship and adapting to public gathering limitations.
For example, one leader, who described his congregation as "very anti-tech" and said that he personally "never had an interest in going online," felt that these factors created significant obstacles for his church during the pandemic. In his view, the congregation's initial reluctance to consider or even experiment with technology-driven service solutions created unnecessary tensions during already uncertain and tense times.
In other cases, congregational resistance toward technology often corresponded with a church's general unwillingness to change its liturgical practice or re-envision the church. As one pastor said, "For some, getting on board with online worship was seen as giving up on the core of their faith."
Digital reluctance also created friction in some churches between the generations. Younger and more digitally fluent members, excited about the possibility of re-imagining the church through digital platforms, often found themselves in conflict with older members or those less familiar with digital media.
Some leaders said the generational digital divide, and the tensions created around it, contributed to the slower return of some younger members once face-to-face services resumed.
"Some of those folks haven't returned. … Our seniors were taught that you were here every Sunday, so they're ready to be back. But that's not the case with our younger people and those who were willing to try to go online from the start," one pastor told researchers. "Time will tell what impact online tensions created."
As a grand experiment and learning opportunity, the digital transition many churches underwent during the pandemic provides us with several valuable lessons.
First of all, our research found that pastors who had a positive and open mindset toward changing worship practices and/or engaging technology had a less stressful experience adapting to the challenges of the pandemic. This shows that attitude can greatly influence one's outlook in times of forced change.
Second, congregations and their leaders who were willing to experiment with technology and learn from mistakes made in the process found that moving to online services opened up the possibility to reconsider the very nature of church.
Congregations are asking questions, for example, about whether church is primarily defined by its Sunday worship service, its community outreach, its technology use or something else. This is a challenging and tiring task, but pastors who felt empowered to be creative in their problem solving seemed to demonstrate greater resilience when handling pandemic stressors.
Third, pastors who used difficulties with technology to facilitate conversations about the nature of the Christian community helped create space for new perspectives to be shared.
This helped refocus the discourse from what was lacking in online worship to one centered on exploring new opportunities for community building, such as reinventing how small groups meet, how leaders perform pastoral care and how hybrid Sunday school can redefine religious education.
While the digital divide continues to be a challenging reality for many churches, the pandemic revealed important traits church leaders need to prepare for future cultural disruptions and technological shifts. Duct tape and an online tutorial won't solve all church tech problems, but they do demonstrate creativity and a willingness to try — which can go a long way in moving churches forward.
Jonathan Brooks is convinced that if churches work together with the people in their neighborhoods, "that will give us the greatest witness in the world."
He's part of a "parish movement" across the country to help congregations connect and act locally, wherever they are, to become the "neighborhood-based incarnation of the gospel."
"It's not just about how we worship together. It's not just about what songs we sing together. It's about how we live together," he said.
But how can a pastor or congregation get started? Or what if you've gotten started but don't know where to go from there? Perhaps your congregation or neighborhood has changed and you don't know how to connect anymore.
The Parish Collective, an organization that connects people who are committed to the idea that neighborhood plus church equals parish, has created a free online tool to help.
Five Signs of the Parish Movement is an online quiz that helps congregations discern where they are in the journey of becoming a parish-minded church. In addition, it offers next steps and videos that explain the parish movement and help leaders guide others along the path.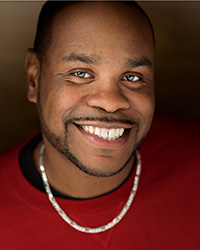 Brooks, who is the board chair and a fellowship member of the Parish Collective, has helped revamp the quiz to focus more on equity and justice as part of being a parish.
He currently serves as co-lead pastor at Lawndale Christian Community Church in the North Lawndale neighborhood in Chicago. He previously served as senior pastor at Canaan Community Church in Chicago's West Englewood neighborhood — where he grew up — for 15 years.
Brooks spoke with Faith & Leadership's Sally Hicks about the Five Signs quiz and the parish movement.
Faith & Leadership: What's the vision of the parish movement?
Jonathan Brooks: The way we define parish is neighborhood plus church. Your parish becomes your parish when your church is concerned about that neighborhood, so it becomes a church parish.
We believe — and I've always held this central to my theology — that geographic location is the one marker that can really hold the container for the diversity of the Christian world.
We try to gather ourselves around values sometimes, or we try to gather ourselves around shared beliefs, or we try to gather ourselves around doctrinal stances. All of those things — at some point, they get frayed.
But when I live down the street, the same issues and concerns that I have are the same issues and concerns [that my neighbors have], even if our values are different, if our theology is different.
It brings us into questions about equity — around race, around gender, around orientation, all these ways that we chop and divide ourselves up.
When you look at the way Jesus gathered his 12 disciples, they were all over the spectrum in their belief systems, but they all had a geographically shared idea in this little area the size of New Jersey.
They all lived there. They all understood the culture of what was happening there. They were marginalized folks living in a Roman-occupied space, and everything they did was about this space — and it grew.
What we're inviting people into is a new way of understanding the importance of this idea of church/neighborhood/parish combined.
What we're trying to get folks to recognize is we're not creating something new. We're rekindling what has been the most powerful part of the church: that the church is the tangible representative of God in a local place so that the people in that place know that God is concerned about their specific needs, gifts, concerns and well-being.
We invite people back into that to stop church shopping, to stop church hopping, to stop trying to look for the greatest place to go visit, where you feel most comfortable.
F&L: Were you inspired by the Catholic idea of the parish?
JB: 100%. The language of "parish" was intentional, because we believe that the Catholic Church and the way they've organized their parishes had it right — that idea that you don't go to the "best" Catholic church in the city; you go to your local parish. And if you move neighborhoods, that now becomes your local parish over there.
We use the word "parish" on purpose. It helps people that have Catholic backgrounds to connect to it, but it also helps people to understand when we talk about [church as neighborhood-based].
F&L: What do you mean by signs? How do they help congregations or individuals interested in the parish?
JB: First of all, we chose the language of "sign" because these are the ways we would describe what we see, what's visible, what's tangibly happening when you see people pressed into being the church in their specific contexts.
These are five expressions, or markers, in a very general sense, because there can be more than that. What I don't want people to believe is that it's exhaustive.
We're rekindling what has been the most powerful part of the church: that the church is the tangible representative of God in a local place so that the people in that place know that God is concerned about their specific needs, gifts, concerns and well-being.

The first one is, of course, a centering on Christ. We want to make sure our lives are centered on Christ as a collective expression of the love of God in our place. It's this idea that when we focus on who Jesus is and who Christ is in this specific place, there's a certain kind of expression of Jesus' love that will come.
This is how churches end up having different emphases or different ways of being the church in a specific place.
Those shouldn't come from boardrooms, where we sit down and have strategic planning sessions to say, "This is the kind of church expression we want to be."
They should come out of a real love for the place and a real experiential kind of knowledge of the place that allows us to say, "Who do the people of God, who do Jesus' followers need to be in this specific place?"
The second one is inhabiting our parish. We want to actively inhabit our neighborhoods, not just live in them, not just have houses in them.
In that place, who has been marginalized or pressed that needs to be liberated in that space? What is our response? What things do we need to do for our place and its inhabitants to live out the liberative story of God?

The third sign is gathering together. But not just gathering together, because churches are good at doing gatherings. It's gathering to remember. When we gather, we weave our parish — where we're living — into the larger story of our faith. This means that now our parish has an integral part in the massive story of God from the beginning of time to the end of time. Our parish has a part, and it's woven into that story.
Remember the past; remember the present; think about the future. What has the history of this place been? How do we factor into the history of the place? Do we really understand it?
Worship is not limited to being in a church building. You worship in the aisles of grocery stores and in cafes and on the corners. We gather as much as possible: gather at block parties, gather at people's homes, gather around the table, gather in church services — gather, but remember that all of that is a part of God's story.

The fourth sign is collaboration. We say it this way: "collaborating for renewal with God." It's not just about doing things together; it's about how do we step into God's story and reconciliation and renewal.
We trust that God will always invite us into new relationships and weave us into new relationships but also invite us into relational and collaborative projects that should be for the common good.
A lot of why the church grew in its infancy was because when people looked at the church, they were like, "Man, they're helping the society. People's lives are changing." When a church abandons that common good and really turns internally on itself, that's when we lose our impact in society.

The last one is what we call linking. Now, I added the word "across" to the sign: linking across. I wanted to make sure people understood that it's not the linking of people in your neighborhood together if you link only with people that you're most comfortable with or that you have a lot in common with.
We had to add "across" because we wanted people to be compelled to this unity in difference; we don't all have to be the same. We don't all have to have the same beliefs. We don't have to have the same political beliefs. We don't have to have the same theological beliefs or any of that.
We need all of that difference, because that's the only way we'll be unified. If we're all the same, it's not unified; it's uniform.
How do we actively connect across our parishes, across our congregations, across our cities, across our countries? How do we engage each other by linking and growing together using our unique but local expressions mixed with other expressions outside of our own?
Those are the five signs. And as you can see, we've tried to make sure that there's also a real deep equity and reconciliatory lens to this idea of being a church in a neighborhood as well.
F&L: What will people learn from taking the quiz?
JB: The goal is to let you self-diagnose where you think you are and then give you some action steps that can get you to where you would like to be. So it's very practical. That's why I like it. It's extremely practical.
The goal is to try to get people engaging with the signs to ask themselves, "Where are we now? What would we like our future engagement to look like in our parish?"
The goal is to get people activated, where they're starting, not to say, "Well, just work on getting here, and then we can help you."
No. It's, "Where are you now? Where's your congregation now? Where's the expression of the church now?"
Then we say, "Here's the first step." Maybe it's just researching some spiritual practices that will get you connected more to your parish. Or maybe it's a time to literally get with some friends and do a walk in your parish and get to know it better.
F&L: Do you have a recommended process?
JB: There's no pattern. There's no formula. This is an opportunity for you to engage and then create. We believe that creation will come from your place. All we're trying to do is activate your ability to create what you need in your space.
Really, we see this thing as a flywheel. What American churches have a tendency to do is to set things up in more of a step-by-step process. This is more of a flywheel, with parish at the center.
F&L: If a congregation is already engaged in this work, is this quiz still useful?
JB: I believe it's still beneficial, mostly because no one has "arrived" at doing parish ministry. You know what I mean? There's no point where you've just got this down pat. Communities change. Things become different.
I'm in Lawndale, where we've been doing this for 45 years now, and we've [still] got to be listening, because North Lawndale is changing. There are new things happening, new ideas, new ways of being.
As Lawndale was growing, quantitative measures was the way to go: How many people come to Bible study? How many people come to church? How many people are we calling on a weekly basis and checking in with? All those things were great.
The younger generation is coming up now. It's not about numbers. I mean, COVID has shown us that if you're trying to count numbers of people coming to church, that might be obsolete at this point.
Now we look at qualitative measures: How are people's lives improving?
My youth pastor has to give me a report every week on qualitative measures around the young people he's working with. What decisions are they making? What is their life looking like?
He sends me stuff like, "Oh, this young man is dating this young lady, and he's been sexually active, but he's decided he's not going to be sexually active with this young lady. He wants to do it God's way."
That's a qualitative measure. And it means a lot more to these young folks — that we're praying for their life changes — versus, "Lord, would you send 40 kids to our Bible study?"
We have always shared our neighborhood with squirrels. But over the past few months, the squirrels seem to have forgotten our unspoken agreement to coexist peacefully.
They are chewing through play structures and windowsills, digging up plants, nesting in cars and moving into attics. Our neighborhood listserv is replete with DIY suggestions for waging battle against the invaders — everything from spraying hot sauce or rubbing habaneros on a swingset to scattering a bunch of fake snakes around the yard.
Mark Rober faced a similar problem: squirrels were devouring his birdseed. He had taken up bird watching at the beginning of the pandemic, only to bear witness as squirrels took down not one but three "squirrel-proof" bird feeders.
Rober could have taken the same approach as my neighbors, arming himself with squirrel repellent and giving up on a new hobby he found "so lovely." But the NASA engineer-turned-popular YouTuber had an entirely different reaction.
He got curious.
And then he channeled his indignation into a good-humored appreciation for the squirrels' ingenuity and persistence, meeting their creative problem solving with his own.
Over a few weeks in spring 2020, he built an eight-part Ninja Warrior-style course for squirrels. If they wanted to get to the birdseed, they would have to successfully navigate such obstacles as a swinging bridge, a maze, slanted steps and a catapult ("squirrelapult"). And the prize was not just birdseed but a treasure trove of walnuts (the treat Rober found they liked best after observing which nuts or seeds they ate first in a buffet he set up).
More than 95 million people have watched the utterly delightful 20-minute video that follows Rober's adventures with the squirrel contestants he named Rick, Marty, Frank and Phantastic Gus. (Spoiler alert: All four made quick work of solving the puzzles laid out for them.)
What makes the video especially charming is Rober's growing appreciation of the creatures he initially describes as "adversaries." You hear him cheering on the squirrels, marveling as they experiment, fail and hop right back up to try again.
"They're kind of adorable," he says at the end. "Incredibly crafty, curious by nature, athletic and persistent."
I was reminded of Rober when I heard a Christian leader wonder recently, in this challenging moment, how to cultivate creativity among clergy and lay leaders. "How," he asked his colleagues, "are you successfully helping church leaders expand their imaginations?"
Behind his question, and the nods of solidarity from other leaders who work closely with congregations, was a recognition that many church leaders are tapped out. And the burnout extends beyond clergy. How can you guide a congregation through a pandemic when many of the lay leaders you count on for volunteering, fundraising and leadership are currently minimally engaged?
It's far too simple to blame COVID-19. Matt Richtel, in an essay adapted from "Inspired: Understanding Creativity. A Journey Through Art, Science and the Soul," writes that while we may say we want to be creative in navigating a puzzle, we are actually averse to innovation: "Subconsciously, we see creativity as noxious and disruptive." (This may be especially true in religious settings, as researchers have found that thinking about God can stifle creativity.)
The issue? We don't naturally like uncertainty.
"The reasons for this implicit bias against creativity can be traced to the fundamentally disruptive nature of novel and original creations," Richtel writes. "Creativity means change, without the certainty of desirable results."
And haven't we had it up to here lately with uncertainty? Well, yes.
But if we change our relationship with uncertainty — from exasperated and impatient about those darn squirrels to curious and openhearted — we might just push through the weariness of leading in a pandemic to notice glimpses of possibility and playfulness.
Sarah Stein Greenberg, the executive director of the Stanford d.school, writes that the key is to develop a design mindset — one in which we know that the world is not as it should be yet also know that we have the capacity to meet the challenges as they come.
"In an era like this one, we all need the ability to adapt, to be resilient, and to be creative and generative even when we are uncertain," she writes in "Creative Acts for Curious People: How to Think, Create and Lead in Unconventional Ways."
"It's not enough to know how things have worked in the past; we must be open to creating a dynamic future."
So how do we do that — become builders rather than maintainers or controllers? How do we become more like Rober and, well, less like ourselves? Rober describes in a TEDx video the three steps he follows to generate ideas:
Be curious. Develop a childlike wonder about the world. Ask yourself: Why is this thing this way? What old ideas can we let go to make space for something new? If we sit long enough to observe something difficult, what insights surprise us?
Work hard. Experiment, fail and learn. Over and over again. What could you try without being overly invested in the outcome? Whom might you empower to join you in trying something new?
Get lucky. Some parts of the creative process are outside your control. That is uncertain, yes — but it also means the world is awash in possibility, waiting to be discovered.
"As you are creative and you observe and question your world, as you work hard [and] build early and often, you increase your chances of getting lucky," he says. "We are all way more creative than we give ourselves credit for."
Truth be told, I still find the overbearing squirrels in my yard somewhat irritating. But now I carry Rober's spirit with me through the challenges of church life — the youth who don't show up anymore, the languishing ministries, the empty pews — and wonder, not how to fix them, but what they are trying to teach me.
But if we change our relationship with uncertainty…we might just push through the weariness of leading in a pandemic to notice glimpses of possibility and playfulness.