As a professor of theology and ethics at a divinity school as well as a layperson with experience in African American churches, Nigerian immigrant churches and predominantly white churches over the course of my life, I know this much to be true: there are numerous Christianities in the world that, despite their diversity, are intricately intertwined.
Those of us who are products and members of the Christian church are not as disconnected as some may think. In fact, suffice to say, church history is not necessarily about grasping doctrinal beginnings and parsing theological foundations but mainly about recognizing where people and their beliefs come from.
History is integral to a perceived Christian togetherness. Consistently recognizing the details of such history, especially the forgotten or forgettable ones, is what etches itself into a healthy church's ecclesial memory and function.
Within the United States, a common detail many do not know what to do with, or would rather not truly grapple with, is race. Where does race fit into a church's history, and what needs to be recognized and named for it to be accounted for properly?
Racism in U.S. churches is a problem created by whiteness. Are white churches ready to recognize and do something about this?
What is white people's responsibility if their Christianity, knowingly or unknowingly, takes its cues from whiteness? What is their responsibility if the veins of their ecclesial rhythms are historically connected to a heart intent on doing good in the world that has instead cauterized the lifeblood of God's creative diversity?
Only time will tell — and in this short life, the only thing we have time for is the truth.
Whiteness, the superiority complex attached to having white skin or white European ancestry, has done a fantastic job of making itself appear to be a theological category.
Whiteness has tricked too many people into mistaking white people for purity, white cultural Christianity for righteousness, a European interpretation of piety for goodness. Whiteness overvalues European-based ideology and anoints it as holy, then goes on a crusade to convince the world, through violence and force, that clinging to rigid Europeanness signals the right way of living.
Black culture knows about white ethnocentric rules: anyone who does not agree with these rules is under threat. White Christianity becomes "right Christianity."
It is the responsibility of white Christians to stop the oppressive piety, to stop the spiritual bullying, the shutting off of their ears to "others," or worse, the appreciation of "others" and their practices as distant ideas that have nothing to do with their white community.
Historical examination and acknowledgment are a start to taking responsibility.
White Christian churches, their leaders and parishioners, their individuals and families, their theologically progressive, moderate, and conservative minds, must never stop learning about the history of the United States from minoritized perspectives, because history is still happening!
History must become like liturgy. It must be given a permanent space in the rituals of white ecclesiology.
And it must become so because it is a burden. It is already a burden for Black and other minoritized communities to bear what white parishioners and pastors and their ancestors have historically been involved in, advocated for, benefited from or remained silent about.
It is time for white churches to carry, for the remainder of their lives, the burden they have created for others, even those whose families never owned slaves, even those who are aware of their privilege and are already doing the best they can.
Whiteness has bestowed on all white people a gift — the gift of being perceived as pure, fundamentally correct and morally right-standing. This gift that was given to a blossoming whiteness established centuries ago continues to work hard to blanket the world in the same false perceptions today.
Taking on the burden of not turning away from or denying whiteness's historical actions forces white Christians to choose: acknowledge history and walk in truth (one completely unsteadying to what they may "know") or downplay history as a weapon minoritized communities or political pundits wield to make white people feel bad.
Remembering this truth, all of it, incites affect, feeling. White Christianity is grounded in a foundation of positive feeling — about one's understanding of spiritual wellness and right living in the world. If it does not feel good, white Christians are convinced it isn't God.
Upend feeling good with a dose of historical truth, and white Christianity becomes unrecognizable and — dare I say it — unwanted. But if white Christians pay attention to the messages of how one group should live well or rightly with another in Scripture, it hardly feels good.
It feels hard. And for many, it is difficult to equate "hard" with "right."
The call to adjust and learn a wider way of being in the world is constant throughout the scriptural text. Hardly anyone lands on feeling good; they do, however, land on learning God.
Concretizing the hard truths of history permanently into the rhythm of the white church is a critical responsibility for white churches.
They will soon learn that being changed by the truth in this way will provide enlightenment about what must come next — whether it be dismantling denominational loyalties, revising practices of ecclesial and social community, talking about the immorality of land ownership, or insisting that the undoing of whiteness requires the building up of all minoritized communities historically affected by whiteness.
White churches serious about being Christian will begin to see what whiteness has done for and meant to them and will, hopefully, be horrified into leading a different type of existence.
How do white Christians jar themselves loose from a stagnant posture and live in the uneasiness?
They concede decision making and control over their churches, their land, their money, their social ideals, their government and their schools to imaginative, forward-thinking, liberation-minded and willing Black or other minoritized women and persons. They grant them power over white spaces and, in this, gladly welcome the erosion of such spaces. White churches must be OK with, even excited about, their disintegration.
It sounds drastic because it is. Whiteness has ensured that any equitable world sounds like an impossibility.
For those of you I may have lost with my words, I invite you back in. And I invite you to dig in to what is being offered here: there is no easy way to bring in a new world if the old one stubbornly insists on the benevolent parts of itself.
Loosening the grip on "how we've always done it" is the best place to start.
Truth and history must make their way into the lifeblood of a church. In liturgy, litanies of truth telling and repentance can become a common practice. In a church's financial life, permanently supporting minoritized communities on whose land and in whose lives the church's presence has trespassed — in ways that the minoritized communities themselves designate — is a risk worth taking.
In everyday life, outside of the sacred meetings together on Sundays or Wednesdays, every soul of the church should ask: "What hard and risky action am I taking today to make right the complicated history within me?"
Then, even if it is painful, they should make that shift.
For those of you I may have lost with my words, I invite you back in.
After being expelled from the Tennessee House of Representatives for engaging in protest for gun reform, Rep. Justin J. Pearson demonstrated that his work is not just on behalf of the people or even just with the people; his work is Black faith embodied.
The Sunday following his expulsion, Pearson preached an Easter sermon in which he made clear that he'd mastered the homiletical genius and the sociopolitical hermeneutic of hope often found in conscious or prophetic Black preaching. And he is in good company.
He is a descendant of liberating faith traditions that have marked their identity by the life of a revolutionary Jesus resurrected in these contemporary civil rights movements.
Across generations, Black preachers have often been the voice, face and front-line leaders of freedom struggles. That truth remains evident in Pearson's work as grassroots organizer, nonprofit founder, state representative and invigorating preacher whose audience crosses socioeconomic and racial lines.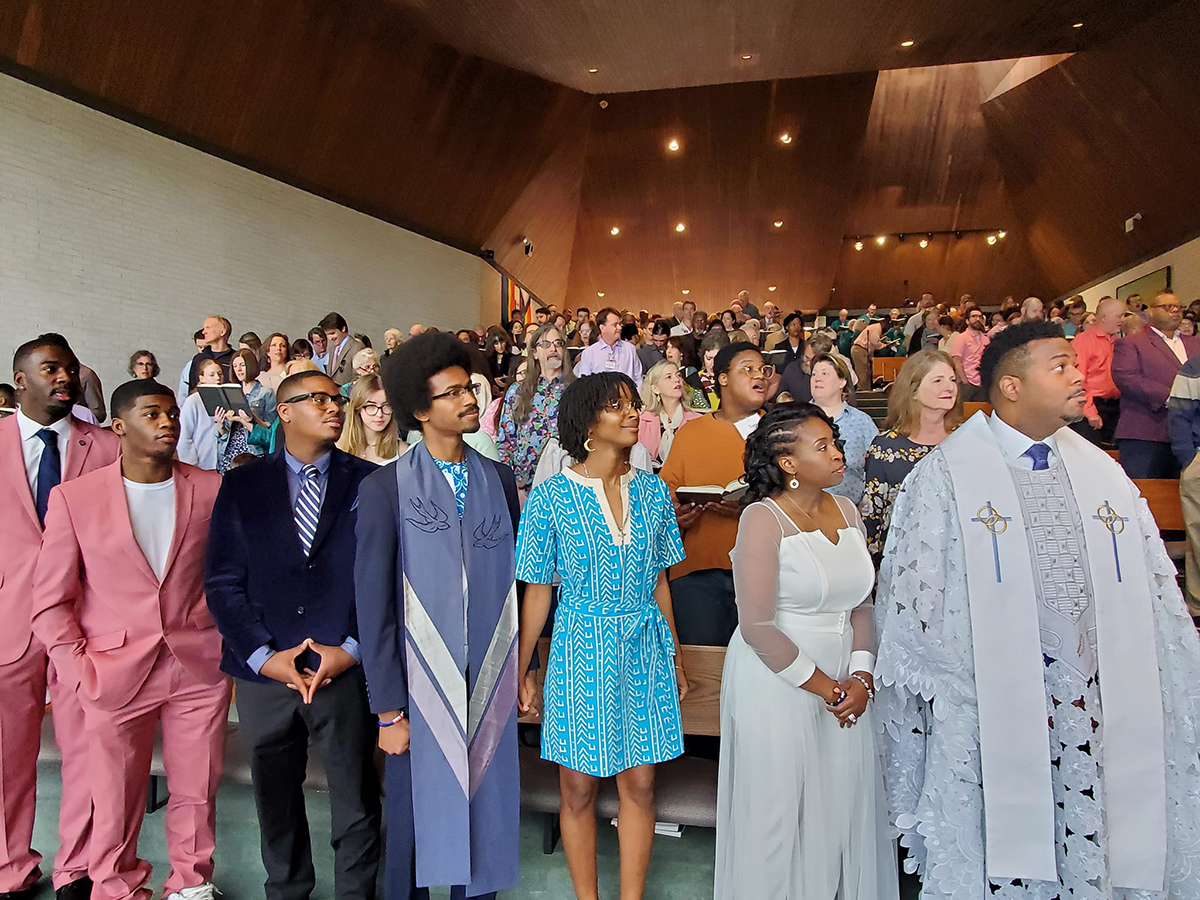 Pearson appears to recognize this truth, as he began his sermon by calling the names of his own ancestors — Annie Ruth, Flossie, Evaline, Lavenia, Gwen, Kimberly, Jason — and the great cloud of witnesses who have taught us what it means to believe that "the true measure of a [person] is not how [that person] behaves in moments of comfort and convenience but how [that person] stands at times of controversy and challenges."
Though the myth of inevitable progress coupled with our violent realities may make the future appear bleak, I am encouraged by the voices of my peers across the nation, including the public faces such as Pearson and his fellow state representative Justin Jones, as well as by the quieter workers who are also making major contributions to freedom struggles.
I've personally worked with leaders such as the Rev. Kazimir Brown of the Poor People's Campaign and the Rev. Kendal McBroom, the director of civil and human rights at the General Board of Church and Society of the UMC. They are the evidence that the spirit of Black liberation theology is still moving among us.
I'm inspired by what I am witnessing.
I watched the events in Tennessee unfold, and it seemed as if half the world stopped. I was reminded of the power and purpose of our proclamations, the possibility of realized liberation as a result of liberating theologies.
Many people are moved by the sounds of Black preaching, the oratorical passions and homiletical theater of it all. But in these traditions, the words must be embodied. The Black preaching tradition is a matter of prophetic proclamation that begins in individual study and does not conclude unless or until the sermonic moment has been embodied. Both speaker and hearer become the word daily lived into the world as co-laborers with God in efforts to usher in a more just world.
No matter where we find ourselves after the Sunday morning gathering, what we believe about who God is and how God is at work in the world as a result of that moment will dictate how we engage the world around us. Engaging that experience responsibly is especially weighted for Black faith leaders who have positional authority in particular occupations.
Though the House floor is not an inherently spiritual space (or prophetic in its intended work), there is a spirit that is inextricably linked to the faith in public witness that Black leaders carry with them into diverse occupational spaces, because our proximity to power never saves us from death-dealing politics and policies. Therefore, to be a politician and descendant of Black preaching is also to be the personification of prophetic witness in the face of injustice.
The March 27 shooting at The Covenant School in Nashville is not only one of 163 mass shootings in the U.S. as of this writing in 2023, but it is couched within a history and culture of gun violence across generations. Be it by the bullets of police, of neighbors, of racist vigilantes, of white supremacists with Nazi manifestos, of hooded evangelicals or of "friends" on camping trips, Black people are familiar with the violence being inflicted upon the nation right now.
Furthermore, we are familiar with the apathy and inaction of legislators who serve as co-conspirators with the lobbyists, corporations and millionaire classes that benefit from the crosses we're all being forced to carry.
While it is imperative that we recognize the unique struggle of children being gunned down in schools, it is also important for us to recognize the interconnectedness of our suffering and the shared source of that suffering.
In the words of the Rev. Dr. Martin Luther King Jr: "Whatever affects one directly, affects all indirectly. … This is the interrelated structure of reality."
Our hope, therefore, may be found in our collective will not to stand down. What took place in the Tennessee House is evidence of what could and should take place across the U.S.
The expulsion of Pearson and Jones from the legislative body coincided with Holy Week and Resurrection Sunday and signifies the hope we embody when we choose to reject the cross in all its death-dealing variations.
We are surrounded by crosses, and those crosses must be dismantled. Second Amendment crosses upon which our nation's children are sacrificed. Crosses of capitalism upon which the poor and dispossessed are hung. Crosses of white supremacy upon which those who voice dissent are nailed.
Black and brown people who are being sacrificed on the altar of power for the sake of the crosses of dominion must be saved. We are living in existential hells from which we can be redeemed only when we choose to resurrect the spirit and ideology of a crucified but resurrected Jesus.
Pearson and his colleagues are standing within a lineage and legacy of Black faith leaders who have done just that. They are doing the work of moving the pulpit into the public sphere.
This begs the question: Who are we when the hour of "worship" has ended and we are surrounded by the spirits of Golgotha's hill? When we find ourselves drunk with congregational praise, visions of Calvary should sober us into righteous indignation — until freedom.
Bob Smietana has a message for Christian leaders: Don't mess things up. It's too important.
Smietana, who is a national reporter for Religion News Service, is the author of "Reorganized Religion: The Reshaping of the American Church and Why It Matters." In the book, Smietana makes an argument for why churches are vital — not just for churchgoers but for society as a whole.
In a world where polarization and fear often dominate conversations and relationships, Smietana says, people need what the church has. Sometimes that means skills such as asking forgiveness, admitting that you need help and understanding that you can dislike someone yet still see them as a person of worth and a neighbor.
Churches also have the capacity and expertise to offer food to the hungry, shelter to the unhoused and large-scale relief efforts.
But as the number and the size of churches decline and fewer and fewer people are members of congregations, that is slowly disappearing. And it won't be replaced, Smietana said.
"It's like religious climate change," he said. "What churches do right now will really make a difference long term. Because if you let it go, it isn't coming back."
Smietana spoke with Faith & Leadership's Sally Hicks about the book and the trends he has observed in more than two decades of reporting on religion. The following is an edited transcript.
Faith & Leadership: I think this idea about what the decline of the church means is something that's underappreciated. Aside from the way it matters for Christians, what impact does this have on the rest of society?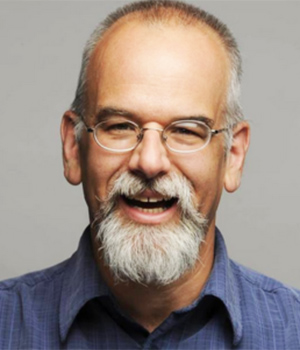 Bob Smietana: A lot of it has to do with social capital and charitable work. Eboo Patel, the head of Interfaith America, when he goes to a college, he says, "OK, what if all the religious groups in your community disappeared? Who does the food pantry? Where does the AA meet? Where do you hold the weddings, the funerals? When there's an emergency and you need a shelter, where do they set up? Where does the voting go on?"
Right now, Florida's crazy [recovering from Hurricane Ian]. Thousands and thousands of trained, prepared, dedicated disaster relief volunteers are down there. They've got training; they're cooking food, they're cleaning out all the debris, they are taking trees off people's houses — they're doing all this work for which they have all volunteered time.
They spend a lot of energy preparing: "This terrible thing's going to happen in the world. How do we help?"
You don't notice until they're gone, right? But then they're gone. So even, say, a food pantry — most churches have some kind of food ministries, and the food bank distribution system relies on that.
Right behind me [on screen] is a congregation in Chicago that we used to attend. They just closed down. They're selling the building. They housed a really extensive food ministry, which will be gone. So people, when they come to that neighborhood, where are they going to go to get that food? Well, someone else has to do that, but we have to think about that, and nobody has.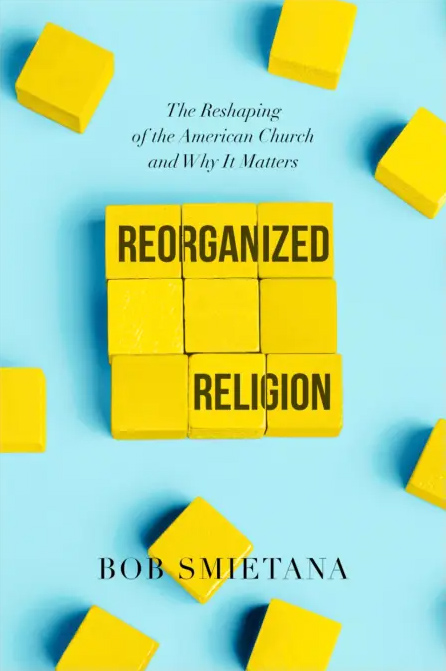 Even from a city zoning perspective, do you want to have a church building there? Do you want to have condos? Do you want to have schools? What's going to be in the place of that? So it's a lot of unseen but essential work.
F&L: And there's a sense that quietly, one by one, as they disappear invisibly to others, there won't be a replacement.
BS: There won't be a replacement. We know things are going to disappear, and there's no plan to replace that. There's no plan to deal with the leftover things, the buildings, the schools.
There's no place to think about, "What's going to replace those schools? What's going to replace those food pantries or counseling programs or homeless services?"
Almost every community has some kind of overnight shelter plan. What do you need for an overnight shelter plan? You need space. You need a place to cook warm food. You need access to volunteers. And what does a church have? All those things.
It's the human capacity. Lots of people want help when there are disasters, and social media can be great for doing that. But they're not always organized over the long term. So you can collect money, but if thousands of people show up to save Florida, they don't know what they're doing.
They might do more harm than good. They're in an unsafe zone. They also have a lot of money to collect that no one's keeping an eye on. They can be harmful by trying to help.
F&L: I was a reporter in Florida when Hurricane Andrew struck. I remember those giant coffee urns set up by the Baptist Men. I thought, "If I were in a hurricane, the first thing I would want was a hot cup of coffee." I also saw the giant piles of winter coats that well-meaning people had sent there in August.
BS: So [relief organizations] have massive semitrailers with water. They have massive semitrailers with food. They are working with the Red Cross. The Red Cross is delivering all the food, and other groups are doing parts of this.
They're all working together — the volunteers who come who know what they're doing and aren't going to break anything. And they can remove that tree on your house and give you a sense of getting back to normal.
F&L: What about the idea that organized religion has done more harm than good or has done enough harm that it's not worth saving?
BS: That's a good question. Those are good arguments. Ryan Burge at Eastern Illinois University has an idea that faith groups make the world less awful. Which is a good way of saying they don't always make it better, but they often fill that place between where government services end.
But there are harms that people do, and there are continued harms that people do. So religion is only as good as the people in it. But disorganized religion and disorganized and disconnected spirituality are awful also — actually worse. With no boundaries, spirituality can be really awful.
But it causes harm because they're human. It's not like if you get rid of religion things will be better or we'll be more willing to work together. All the incentives right now are to say, "Who do I hate, and how do I hate them?" And the organized religion folks are at least saying, "We should work together, make this world a better place."
Most of our institutions, even when they fail, are still doing good. The Southern Baptists are an example. The Southern Baptists are [against] Hillary or they're [engaged in polarized] politics as a voting bloc. And they're showing up in Florida in large numbers. So they are doing both.
I'm arguing that they should think more about making the world thrive and less about the partisan polarization.
The idea is that the church is supposed to at some point be saying, "Don't be an awful person." And they congregate people: "We have a list of people who decided not to be awful, and they gave us a bunch of money, and we're going to send them, use this money and their energy to go out and make the world less awful."
That's not an unsubstantial thing.
F&L: Talk a little about "the mini and the mega" — the fact that most people are in large churches yet most churches are small. You argue that this is a problem.
BS: I started reporting on religion about 1999. Actually, I worked with a denominational publication. But when I started, the median congregation was 137 people.
With 137 people, you can do a lot of things. Pay a pastor, maybe pay two pastors, pay for your building, a choir. You can have an ongoing, sustainable institution.
In 20 years, that number is 65 [pre-pandemic]. That's the median number. So half of the churches in the country have under 65 people. That's an enormous change.
Then we have a consolidation of people, the Walmart effect, at the larger and larger churches. So people are going to churches that are bigger and bigger, but the congregations themselves are smaller and smaller.
It's hard for people to pay attention to this. You might think you're in a normal-sized church with 200 people. If you're in a church with 200 people, you are in one of the bigger churches in America. You really are. But you don't think that, right?
The smaller churches are often in neighborhoods, in communities. Sometimes they're in places where people used to live but don't anymore. But most big churches are not in the neighborhood.
Congregational governance means people have to talk to each other, which encourages them to be connected to people, to influence them. But often in the bigger church, it is more staff-driven, and the people are there to participate and give, but they don't have any say in what they should be doing or how it should operate.
If you teach people that they just give and attend and serve but not comment or not give leadership, then they are not going to give leadership. They're not connected to the larger institution. So all the power is in the pastor.
F&L: So people in a church who are engaged in governance are learning something about how to engage and influence others?
BS: They're learning soft skills, right? Where else do you learn how to hold a meeting, disagree, but you find consensus? You're not going to find that in a school board meeting. School board is, "Who do I yell at the loudest?"
[Churches] can be contentious. But they're not always contentious. Not every general convention or every quarterly business meeting is contentious. In December, when they're approving the pastor's salary and what they're going to do about how to run the church, it usually goes very easily.
They may ask questions, and they poke at it. It's not outright rancor, unless there's a hard issue. But still, they stick with each other, and they walk through it, they vote, and they stay together.
F&L: When you used the phrase "soft skills," it reminded me of the Black church tradition of Easter speeches. That's a kind of soft skill that happens at every level of church life.
BS: Yes, and you learn about the people that you're with. You know, with 137 people, you're going to have a shared confession, you may have asking pardon for sin and getting forgiveness, absolution. But you'll also have the prayers of the people. You get an update: "How's Aunt Suzy's little baby? How's Jeff and his cancer? How are the folks doing?" So you learn about the people in your community as people.
But if you're in a church with 10,000 people, you can't have a public kind of prayer. You can't know 10,000 people.
F&L: Another thing that I found interesting was in a section describing the "nones" as falling into two groups: secularists and civic dropouts.
BS: This is around the work of David Campbell and John Green, their book "Secular Surge," which is really helpful. Big, big difference between intentionally secular people saying, "We're going to organize together." They often are very civically active. Most of the civic action is in politics.
Then there are people who are just dropouts. They're unaffiliated everywhere, not just church. They're unaffiliated with their community. They may have very little family. So they're disconnected in a lot of ways from everyone. So that's a big difference.
There are about as many nones as there are evangelicals. Which one is more effective politically? The evangelicals, because the nones are not organized. If you don't want to be affiliated with people, then you're not affiliated. You don't want to work together, not because you're a bad person, but because you don't organize well as a bloc.
So what is the word "congregation"? It comes from the word "congregate," which means be together, do things, do work together. Actually, some secular groups do that, but they don't always do that, because there's not a common value of joining.
Projections for the future essentially put nones and Christians at about 40% of the population [each]. So they'll be the two largest groups, but they'll be almost the same size. So how do they cooperate? How do they get along? And how do the religious people whose political philosophy is at odds with the political philosophy of the nones reach them with a religious message?
F&L: What you're really making an argument for is not just religion but religious institutions. You write at the end of the book about what happens next, and you don't offer any prescriptions, but what do you think should happen next?
BS: As a reporter, I'm not a theologian. I'm not a pastor. I'm not a church leader. So part of this is to explain, "Here's where you are."
I think a church leader will come along and say, "Why is my church falling apart? I have failed." They might think, "If we had hipper music …" or, "If we had different theology, or [were] more progressive …" or, "If you were more conservative, you'd succeed."
It's all about realizing you're in a different universe, and that all these institutions people serve are not going to be around much longer.
I was at this meeting with Eileen Lindner, and she said, "Why don't people go to church? Because they're dead."
We all laughed, but that's part of the truth, right? It sounds morbid, but the church-going population is disappearing. They're all dying off. That math doesn't work. But people don't see that. It's not the world we grew up in.
It's not the church's fault that it's in the shape it's in. All these changes were coming to the church no matter what. I do think that people are going to have to be like, "All right, it's going to be different. How do we live out our values for the whole community and not just our community?"
You're going to have to adapt to it, and it's going to mean loss. Often, I think, church leaders and congregations have ideas about how they're going to change the world. Which is important. But sometimes building a congregation that can work together to change the world gets lost.
The work that churches do now will have long-term effects. People are still interested in spirituality. They're interested in community. People like Jesus; they like Christian values. And they'd like it more if they saw it more.
Churches and pastors have enormous wealth of resources on how to adapt to new places, new countries, new circumstances. So they can draw on that. You know how to reconcile people. You know how to bring people together. What the world doesn't need is more people united in fear.
Everyone is depending on you — and they don't even know it. Society is depending on you.
In their long friendship, economist Laura Ullrich and pastor David Brown have talked a lot.
"We like to meet for coffee and talk about deep things that other people may not find as exciting as we do," Ullrich said.
Ullrich, who is the senior regional economist for North and South Carolina for the Federal Reserve Bank of Richmond, met Brown when she moved to Rock Hill, South Carolina, and he was the pastor of the church she attended.
Brown worked as a pastor for two decades before becoming a consultant and coach as well as a registered representative with New York Life. He also is the founding pastor of a community of disciples in Rock Hill called The Welcome Table.
So when Brown began teaching in the D.Min. program at Duke Divinity School, he invited Ullrich to come to his strategy class to talk about economics.
Ullrich talked about trends and data; Brown put the information in context as a pastor.
Following that model, Ullrich and Brown share their thoughts on economics, ministry and Christian life in this interview with Faith & Leadership's Sally Hicks. The following is an edited transcript.
Faith & Leadership: Why do you think pastors should understand economics?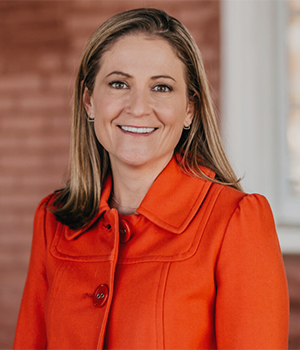 Laura Ullrich: I would argue that economics can explain just about anything, because it explains how people and firms and organizations — which could also be a church — make decisions in the presence of scarcity. Scarcity of resources, scarcity of time.
How are people making their decisions [about] where they attend church, whether they attend church, how often they attend church? When they're making decisions about how to allocate their time, that's economics.
Another issue is the racial wealth gap. I personally think this is an important topic for everybody to understand — that some of the structural foundations of the economy since the founding of the United States prevent some families from growing the same kind of wealth that other families have.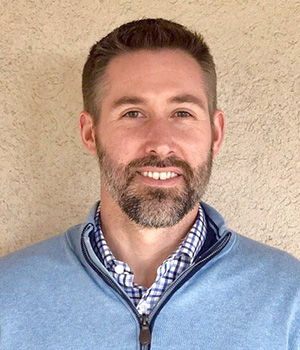 David Brown: I would add to that, I think that theology can be a lens through which a lot of how we experience things can be understood.
The sort of economics that Laura deals in from day to day is built on that idea of scarce resources. From a Christian point of view, we worship and follow a Jesus who was inaugurated in a kingdom where the bottom line was abundance.
It's not an economy, perhaps, that we will experience on this planet. But our calling as Christians is to move our lived experience in this world toward that ideal.
That interplay between the scarcity that we actually experience in our economy versus this vision of what human flourishing might be — I think that's the tension in which we live as followers of Jesus.
F&L: How can pastors or congregants or Christian individuals use this information?
DB: I would say that for those of us who are Christians, and Christian leaders, it's a spiritual crisis as well. How do we respond faithfully to the volatility that's going on around us?
What do we actually learn from in times of volatility? Can we sense new directions of God's spirit that are moving us into new ways of being through disruptions? Are disruptions actually a learning opportunity for us?
Moving into the future, all leaders are going to have to intentionally increase their capacity to deal with change, uncertainty, volatility.
I think the other way to come at it is through the best of our tradition and heritage and history. How can we not be paying attention to economics and the situation in which our neighbors are living?
I think Jesus talks more about money than just about anything. The law and the prophets really talk about how we order society to lead toward human flourishing.
Our goal, our telos, our end goal in Christian leadership, what sets us apart from other types of firms or businesses or other types of leaders, is that we're framed by the beginning and the ending of the biblical story.
We're framed by the goodness of God's creation in the beginning, and we're framed by the re-creation we believe is in process and will come to completion one day.
F&L: What would you like people to understand about economics?
LU: I think that leaders of churches have a responsibility to try to make people aware of what the world looks like outside the walls of their particular churches, because even on the same street, it can be very different. And data can help with that.
A big part of my job is educating people about what's actually going on. It's really easy to get tunnel vision. If you live in a community with people, including in your church life, that look very much like you, have income levels that are about where yours are, you really can be in a place where you do not realize what the data actually show.
Has the wage gap between men and women or Black individuals and white individuals narrowed? Yes. But what are the data around what's actually going on in terms of wealth?
The most recent data show that Black families are 20 times more likely to have zero or negative wealth than they are to have a million dollars in assets. That comes from the Institute for Policy Studies.
So a church that relies on white membership might have a pretty constant stream of money from people leaving money to them in their wills and things like that. They're also getting regular large gifts from people as they start giving away assets as they get older.
A church with predominantly Black membership may struggle from a financial point of view in a way that's likely different from a white church simply because of that statistic.
On the behavioral economics side, there are things that leaders within churches can do to encourage tithing or increase tithing. There are ways that they can practically impact the financial viability of their churches by thinking through how people make decisions.
What engages people at a deeper level than they might be giving otherwise?
So I think there's a practical side of it, too, just from actually funding your organization. I'm sure it's something pastors don't feel as comfortable talking about, but it's a very important part of running a church.
DB: I think No. 1 is the ability to look up from trying to preserve our institution and to see what God is up to in the world around us. And to believe that the Spirit is already at work, that God is already on a mission in the world outside the institutions of our churches.
Listening, asking questions, really assuming that we have something we can learn from our neighbors who are similar to us in some ways and different from us in other ways.
Take an asset-based approach to our neighborhoods, and to our ministry alongside our neighbors. Instead of focusing on problems we might solve — especially white, resourced churches — really look at what assets are in the neighborhoods around us. How can we invest out of our resources in those assets?
And when we share those things that we have with one another, and when we build on the assets that God's planted in the community, that's really where this vision of God's kingdom begins to take root and bloom.
F&L: Does a policy focus make sense, or do you see other ways to effect change?
LU: Churches and all organizations have to be careful with policy, because you don't want it to be overly political.
But there are certain policies that really aren't political in nature. There are some policies where it's pretty clear that if there were relatively small changes, it could have a big impact.
An example was the GI Bill. When the GI Bill was passed, years ago, on paper it looked like it was this amazing opportunity for all veterans.
But then when you actually dug in, there was a major push in the South, specifically, in Congress and the Senate, to get the GI Bill to be locally administered versus federally administered. And the impact of that ended up being pretty significant discrimination at the local level.
And so the reality was the GI Bill could help you buy a house as a veteran, but those opportunities were not equal across race and gender. Redlining was in place with banks, so you couldn't get a mortgage in a lot of the predominantly minority neighborhoods. And in the South, many of the white neighborhoods had covenants that said minorities couldn't live there.
So the practical application of this local policy, the fact that it was locally administered, resulted in some pretty significant discrimination.
So that's an example of a policy where decisions that were made led to generational outcome differences. At the time, if people had been more aware of how these decisions were made, maybe something could have been different, right?
DB: There's a good bit of variance across denominations in this area. There may be specific ways in which denominational structures either encourage or discourage that.
You can hardly read Scripture and not be called to act for, not just the common good, but the flourishing of all people. So I think our faith requires us to be political but not partisan.
I think there are two things that are helpful here. One of them is oriented toward the past; one of them is oriented toward the future.
Oriented toward the past, I think that particularly white Christians and churches who have been a part of the power system in the United States can acknowledge and repent. And repentance isn't just something you say; it's something you do.
And then the forward-looking piece: I'm teaching strategy, where the rubber hits the road for ministry. There's this interplay between theology and economics and Christian practice.
One of the ways we define strategy in the class is "what we are doing in the present." Everyone has a strategy; how well thought out, how intentional it is, is the question.
I think that to be more intentional about that would be to say, "Who is it that we are as churches? What are we called to do? What is God's intention for us? And how are we living into that?"
I think that's more than just, "How do we keep the lights on in the church building or pay down the mortgage or increase our budget?"
F&L: What is your advice for folks struggling with whether there is going to be a recession?
LU: There are a lot of people that were literally taught in school that the definition of recession is two quarters of negative GDP growth. That's not true. There's no true definition of a recession. However, because so many people believe that definition, that changes how they make decisions, right?
I think people are right to feel unsettled right now. We have the highest inflation we've had in 40-plus years. The last time inflation was this high, David and I were in preschool.
And for a large percentage of the population, this is truly causing them stress. It is difficult for them to maintain their lifestyle right now compared with how it was six months or a year ago. So the discomfort is understandable and real.
On the more positive side, for most of us, the only recessions we remember well are the COVID recession, which was a bizarre situation, and then the Great Recession, which is called the Great Recession because it was so significant.
A lot of people who are working today don't remember the recession in 2001, or in 1992, 1993. They were recessions but were not as significant. So when a lot of people hear "recession," they think of something more extreme than it might be in the end.
As of right now, employment remains very strong. We are adding an impressive number of jobs in the U.S. each month. Until that pattern changes, it is less likely that we will officially be in a recession.
F&L: David, what do you think church leaders should do in this period of uncertainty?
DB: Pastors and other church leaders have to intentionally cultivate a sense of hopeful realism.
As pastors, part of our calling is to be companions and shepherds of our congregations as we move through life together. You can't do that with either a Pollyannaish sense of optimism or a sense of cynicism.
The place that I would start is with a core belief statement, that the God that we believe in is a God who has guided God's people through all sorts of times of uncertainty and challenge. God invites us to be active participants in that story of ongoing redemption. God's grace and love will sustain us no matter what.
Even in the midst of all that's going on, and the real actual pain and uncertainty, God is still present in the lives of God's people. And so we can find reasons for hope.
When we share those things that we have with one another, and when we build on the assets that God's planted in the community, that's really where this vision of God's kingdom begins to take root and bloom.