Melissa was sitting in a meeting of church leaders, and she was ready to tell the truth.
"Before I say this, could you pass me the PayDay?" she said.
At that moment, the item she had requested — a PayDay candy bar with a grubby red, white and blue wrapper — sat in front of Jon. It had moved around the room in the past hour. I could tell: courage was winning over fear.
What does a candy bar have to do with courage?
At the opening of the meeting, I'd introduced the idea that courage was a gift that would be rewarded. Soon, I was watching grown adults vie for that PayDay. I know it seems a little silly, but it's vital to find a way to speak more honestly with one another.
We meet often but not well. We attend long meetings that go nowhere. We meet to solve problems but leave pertinent concerns unsaid. We meet for healing but let fear drive out openness.
It is no myth that the real conversations take place in the parking lots and bathrooms. It's true for me, and I'm trained to help people speak freely. I sometimes wait until I'm walking to the car beside a committee member to have the honest discussion I should have had in the meeting. Why? I didn't feel safe to mention my concerns.
People have different reasons for keeping silent. Introverts may be internally processing and not want to fight for airtime. Others may sense that speaking about the elephant in the room is discouraged. Many may find that their fear of offending someone is greater than the value of sharing a sincere opinion. People with less power may feel that their voices are unwelcome.
How do we bring the candor expressed in informal settings into more formal meetings — where honesty can feed the potential for more lasting solutions? How do we motivate people to bring their voices into the room?
There are numerous techniques to structure meetings for effective outcomes. When I facilitate conversations, I love to playfully reward honest talk with a PayDay.
I start by saying, "Who will overcome fear for a PayDay candy bar? Who will give us the gift of your courage to speak the truth today?"
Then I pull out the promised reward. No one seems impressed. Typically, it's been riding in the bottom of my purse for days. If the participants groan at the sight, I counter that fame goes hand in hand with this PayDay.
I explain: "Here's how this works. You'll know when someone is brave.
"For instance, one of you may say, 'I like that vision statement, but I don't love it. For me to love it, it would have to include something riskier, such as …'
"I expect one of you to shout out, 'That deserves the PayDay!'
"A while later, someone may say, 'I wanted to have a funeral for that practice a long time ago.' If I see people around the table respond with wide eyes, I'll know to walk over and put the PayDay in front of that brave person.
"There is only one PayDay. It sits in front of the last courageous speaker.
"You do not eat it. You bask in its glory."
Many times, the participants aren't convinced — until the first honest comment shifts the conversation and someone quietly passes the PayDay. The recipient grins, and the rest of the room gets it.
Then we're off and running. The meeting gets more interesting and productive. People actually sit up, lean forward and appear more engaged, because the conversation seems more authentic.
Soon, some participants like Melissa are requesting the candy for themselves even before they speak. Recently, a quiet participant took the game so seriously that they raised their hand and said, "I have not received the PayDay yet, but when I do, could you not have it passed from the last person, but could you go get it and put it in front of me yourself?"
The simple delivery of a PayDay candy bar can minimize fear and motivate people to share new and diverse perspectives. It can help participants be more likely to address the core problem rather than just the presenting symptoms. Sometimes, this honesty can become "confession within community" and offer a chance at healing.
Seeing honesty take root, even in this lighthearted way, can create a confident momentum that builds on itself. After all, fear is not a theological concept. Casting out fear is.
A pastor from a small Methodist congregation in Indiana has to borrow a smartphone from one of her elders. She watches a quick tutorial on Facebook livestreaming, then films a makeshift service from her living room.
And there's the pastor of a rural Presbyterian church who discovered that the church did not own a tripod — moments before recording his first online service. He fastened his iPhone to a ladder with duct tape.
These are just some of the stories coming out of the Tech in Churches During COVID-19 research project, a two-year study on how churches and their leaders have adopted — and adapted to using — digital technology in ministry.
Funded by Lilly Endowment Inc. and working with the Center for Congregations, a team from Texas A&M University is investigating 2,700 congregations that received grants to purchase technology resources during the pandemic to enable them to move their services online.
Before 2020, many churches had never considered the importance of having Wi-Fi connections in their church buildings, let alone internet-enabled cameras or livestream setups. In fact, most American pastors likely never even considered holding worship services online.
Yet the COVID-19 pandemic, ensuing lockdowns and social-distancing regulations quickly showed congregations that having access to up-to-date digital media technology was not simply a novel ministry opportunity but a necessity.
The forced migration of worship services online in March 2020 brought with it many stories of churches being caught off guard by these new technological requirements.
Nearly two-thirds of pastors in this study felt that of all the new things they were asked to take on during the pandemic, it was technology work and decision making they felt the most unprepared for.
Through conversations with 500 church leaders, we heard responses like, "This wasn't the job I signed up for as a pastor"; "I have no training in 'putting on the tech hat'"; and, "I am a novice at tech — but the only one willing to try and get the church online."
Leaders' widespread lack of technology skills, knowledge and experience was further complicated by the digital divide, which many churches encountered for the first time. The digital divide describes the gap between individuals and groups that do and do not have access to technology, especially the internet.
The experience of the pandemic revealed for churches the challenge of what it means to be among the digital have-nots. Smaller and rural congregations in particular discovered that being in a community with limited internet access was not just a disadvantage but often a major barrier to acclimating to or addressing changes in gathering.
Yet the struggle was often more than churches simply not having key technologies on hand or the funds to purchase them. Many congregations battled self-imposed limitations on technology and roadblocks they created for themselves.
This we describe as digital reluctance, an unwillingness among leaders and/or members to embrace technology due to fear or lack of familiarity.
This was expressed by senior members of congregations as well as by church leaders, and this digital reluctance often prevented them from innovating worship and adapting to public gathering limitations.
For example, one leader, who described his congregation as "very anti-tech" and said that he personally "never had an interest in going online," felt that these factors created significant obstacles for his church during the pandemic. In his view, the congregation's initial reluctance to consider or even experiment with technology-driven service solutions created unnecessary tensions during already uncertain and tense times.
In other cases, congregational resistance toward technology often corresponded with a church's general unwillingness to change its liturgical practice or re-envision the church. As one pastor said, "For some, getting on board with online worship was seen as giving up on the core of their faith."
Digital reluctance also created friction in some churches between the generations. Younger and more digitally fluent members, excited about the possibility of re-imagining the church through digital platforms, often found themselves in conflict with older members or those less familiar with digital media.
Some leaders said the generational digital divide, and the tensions created around it, contributed to the slower return of some younger members once face-to-face services resumed.
"Some of those folks haven't returned. … Our seniors were taught that you were here every Sunday, so they're ready to be back. But that's not the case with our younger people and those who were willing to try to go online from the start," one pastor told researchers. "Time will tell what impact online tensions created."
As a grand experiment and learning opportunity, the digital transition many churches underwent during the pandemic provides us with several valuable lessons.
First of all, our research found that pastors who had a positive and open mindset toward changing worship practices and/or engaging technology had a less stressful experience adapting to the challenges of the pandemic. This shows that attitude can greatly influence one's outlook in times of forced change.
Second, congregations and their leaders who were willing to experiment with technology and learn from mistakes made in the process found that moving to online services opened up the possibility to reconsider the very nature of church.
Congregations are asking questions, for example, about whether church is primarily defined by its Sunday worship service, its community outreach, its technology use or something else. This is a challenging and tiring task, but pastors who felt empowered to be creative in their problem solving seemed to demonstrate greater resilience when handling pandemic stressors.
Third, pastors who used difficulties with technology to facilitate conversations about the nature of the Christian community helped create space for new perspectives to be shared.
This helped refocus the discourse from what was lacking in online worship to one centered on exploring new opportunities for community building, such as reinventing how small groups meet, how leaders perform pastoral care and how hybrid Sunday school can redefine religious education.
While the digital divide continues to be a challenging reality for many churches, the pandemic revealed important traits church leaders need to prepare for future cultural disruptions and technological shifts. Duct tape and an online tutorial won't solve all church tech problems, but they do demonstrate creativity and a willingness to try — which can go a long way in moving churches forward.
Eight culinary students dressed in black uniforms with chefs' caps are working carefully at their stations in a spacious commercial kitchen. They've already reviewed the proper techniques for cleaning and removing tails from shrimp and cutting fish into filets, best practices for purchasing, and more. Now they've prepared and cooked the recipe of the day: cioppino, a classic stew featuring the shrimp and filets along with leeks, in a rich tomato broth similar in color to the students' red aprons.
As they talk quietly in Spanish, the time comes to present their creations. Culinary instructor and veteran chef Ed McIntosh is not disappointed.
"Beautiful," he says to one student, studying the stew in a silver-toned pan.
McIntosh offers feedback as he tastes, pulling down his mask to take quick bites.
"Good," he says to another student, adding a tip to "just watch your shrimp."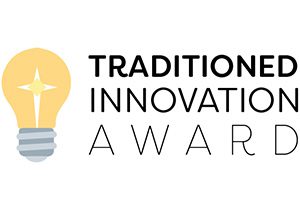 Leadership Education at Duke Divinity recognizes institutions that act creatively in the face of challenges while remaining faithful to their mission and convictions. Winners receive $10,000 to continue their work.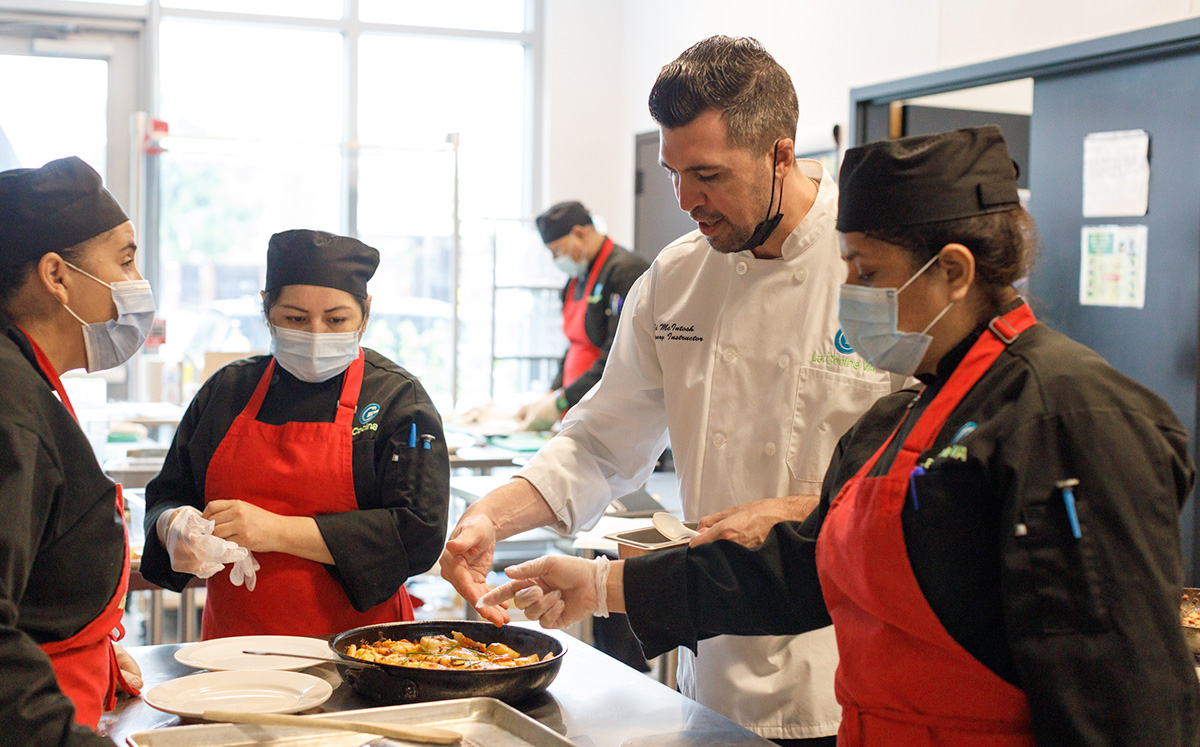 This is a typical day at La Cocina VA, a nonprofit in Arlington, Virginia, that seeks to "use the power of food to create social and economic change in low-income communities." Founded by Patricia Funegra, the organization works with immigrants, refugees and victims of domestic abuse and other trauma to provide support via job training and placement along with culinary certification.
Though La Cocina VA is not a faith-based organization, it has worked closely with two local churches since its founding. Their collaboration shows how churches can join forces with community organizations to bring about change — offering vital support and partnership to existing innovation rather than independently beginning new church-based ministries. It also provides a model for moving beyond direct service to skill building and community empowerment.
Now housed on land that previously belonged to Arlington Presbyterian Church, La Cocina VA has served more than 200 students in English and Spanish and created relationships with more than 40 food and hospitality partners, including restaurants, markets and hotels. Like many in the food industry over the last two years, the organization also has battled COVID-related challenges, but La Cocina VA has still managed to open an expanded location with a cafe that serves the community.
"We know that we are definitely making an impact in the lives of the people that give us the chance to work with them," said Daniela Hurtado, the nonprofit's director of programs and a former chef herself. "There is a huge connection."
What skills, rather than services, are needed in your community? What can your congregation do to go beyond providing a service?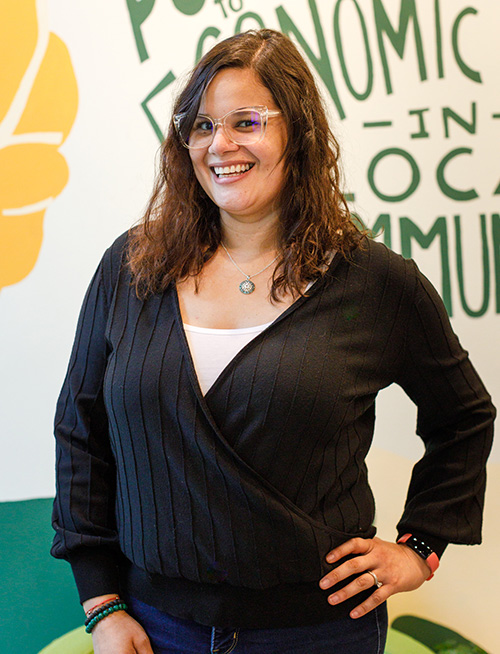 In the beginning
La Cocina VA has raised more than $2.5 million since 2018 to build out its expanded D.C.-area location — complete with a commercial kitchen with stainless steel appliances, a walk-in refrigerator and a variety of supplies. But as is usually the case, things started smaller.
When she first had the idea to create a nonprofit, Funegra — who was born in Peru and moved to the United States in 2007 — had been working in the nation's capital. She was employed at the Inter-American Development Bank, helping contacts in South America, Central America and the Caribbean with projects in workforce development, women's rights and other issues.
But Funegra thought there was more she could do. She began volunteering at DC Central Kitchen, a nonprofit offering culinary programs and job training to formerly incarcerated people.
She started by chopping carrots and onions, and then an idea materialized. She saw so clearly that "this is something that we could offer Latinos, especially knowing the large population of Latino immigrants that work in food establishments," she said. Funegra worked after-hours to network, research and validate her idea even as she held down her day job.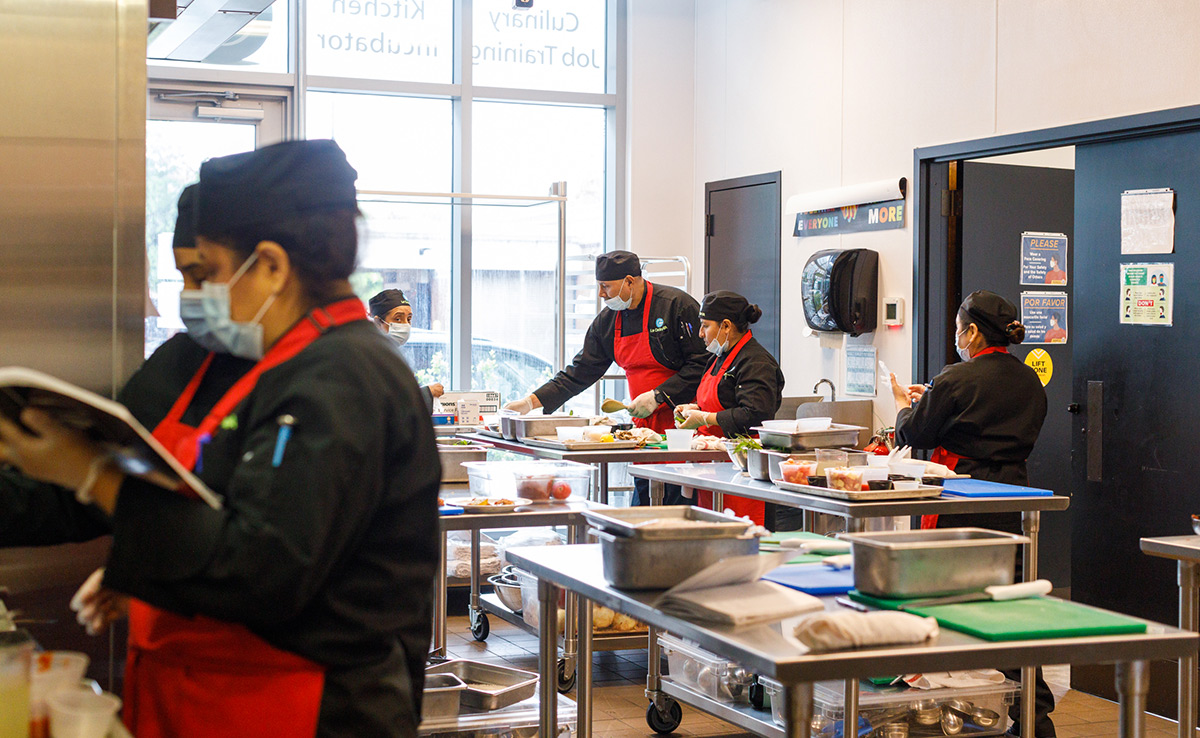 She eventually registered the new organization and went back to connect with DC Central Kitchen. And she built a relationship with a local community college that could offer certificates to graduates. Along the way, Funegra, now La Cocina VA's chief executive officer, realized that a church could be a great partner.
"I learned that churches in the United States, especially the older buildings, have beautiful kitchens that are underutilized," she said. And with that, Funegra was off, knocking on the doors of Catholic churches, Presbyterian churches, "all the different denominations," she said.
When she connected with Arlington's Mount Olivet United Methodist Church, things really started to move.
What resources are underutilized in your church?
An initial 'match made in heaven'
While Funegra was making her rounds, Mount Olivet had already been offering community support, including a ministry to reach out to vulnerable immigrants by providing food.
"But then it became clear that we needed to do more than just provide food," said Marilyn Traynham, the church's administrator. "We needed to provide a skill."
The church had a commercial kitchen, so when Funegra shared her dream, "it seemed like a match made in heaven for Mount Olivet," Traynham said.
To start, the church managed logistics to ensure that there was adequate refrigerated space and insurance coverage for the project and that related needs were met.
"Mount Olivet has three values, and they're very important: inclusiveness, making disciples, and reaching out into the community and world," said the Rev. Dr. Ed Walker, the church's senior pastor. "While there are a lot of good faith-based nonprofits, there are also equally good nonprofits that are not religiously affiliated.
"When there's a need, you want to help find a way to meet that need."
And so they did. La Cocina VA's first cohort started in 2014, operating in the church's basement. For several years, Mount Olivet provided not only space for classes but also lunches for students, gifts at Christmas for students and their families, volunteers to help transfer meals to low-income housing communities, and other support.
"[Mount Olivet staff] were so kind. We never paid a dime, not even for toilet paper," said Hurtado, expressing gratitude to the church.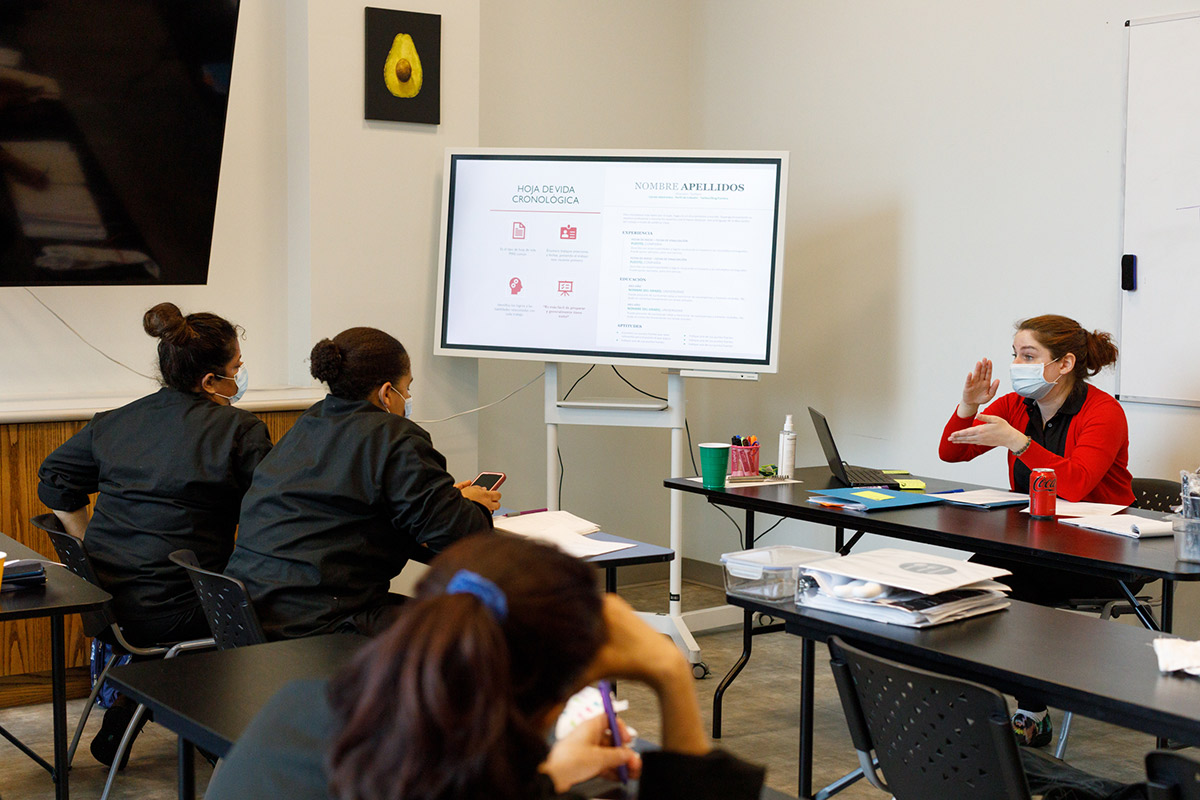 Students also received additional benefits. As Funegra explained, the program offers full scholarships, so students don't have to pay for instruction, uniforms or other needs. The program has offered stipends for students without cars or jobs.
Funegra said this kind of help can be "hard to believe at the beginning" for some members of the immigrant population. Building this sense of care is immensely powerful, she said, explaining that in addition to finding jobs, some women have been able to heal or step out on their own.
But as the program expanded, it began to outgrow its church home. In addition to helping participants with their finances and business development, La Cocina VA staff became interested in growth for themselves.
When the opportunity came to move to another space in Arlington, made available when Arlington Presbyterian Church sold its building to benefit the local community, La Cocina VA staff took it. (The church is a recipient of the Traditioned Innovation Award.)
The nonprofit relocated to its new, built-out Gilliam Place facility during the pandemic, pushing through periods of capacity restriction and at times complete closure due to quarantining. Today, if you stroll through their modern, 4,000-square-foot space, you'd never know what they have endured.
Hurtado called the move to the new training and entrepreneurship center "a big accomplishment." Its new programs include the cafe, which showcases products from the shared-kitchen members as well as La Cocina's own menu, she said.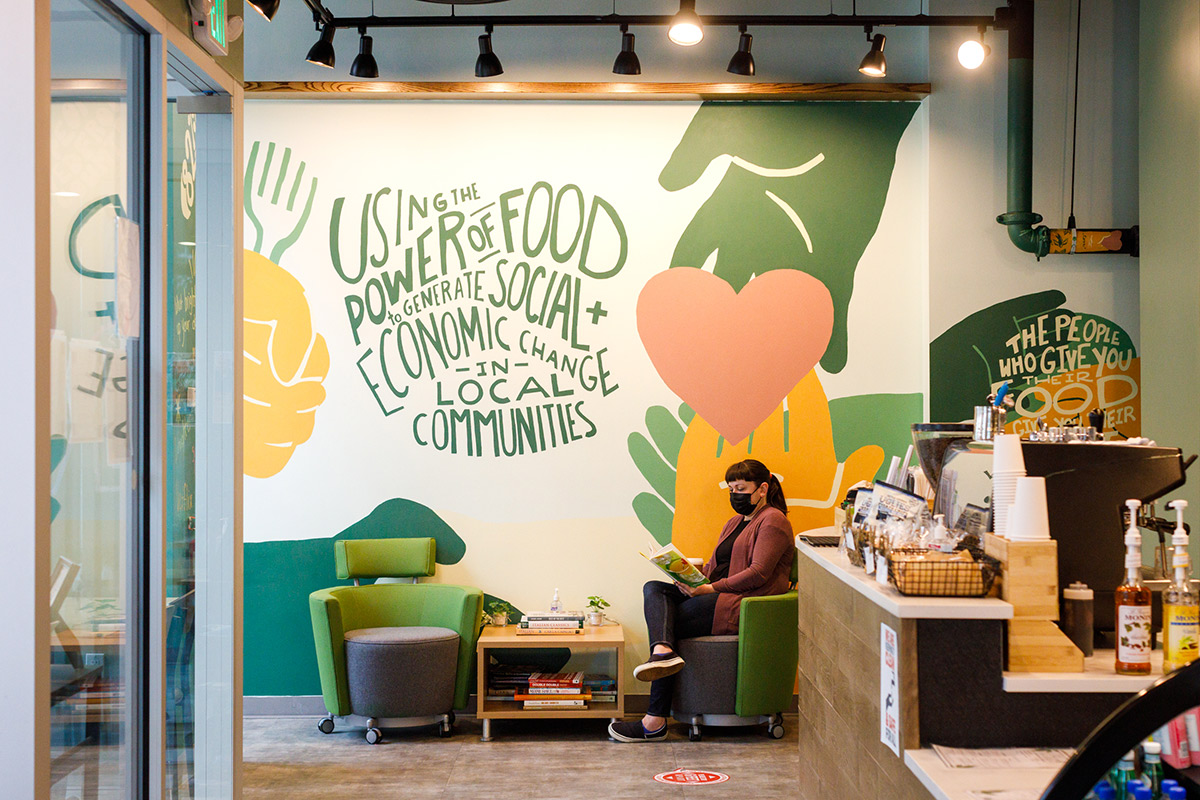 Now, the nonprofit has an operating budget of $1,662,000, according to staff members, an active and diverse board of directors, and a new partner in Arlington Presbyterian, which seeks to welcome all and "serve with compassion."
Mt. Olivet's relationship with the nonprofit continues, too. Funegra "is a very strong leader," Walker said, noting that their partnership has worked well because of how Funegra has managed the program.
For churches considering similar arrangements, he said, "my advice would be, make sure the nonprofit has strong leadership."
When working with this kind of organization, Traynham said, churches should think of the collaborator not as "a building user" but as "part of the ministry."
A present-day partnership
The new partnership that La Cocina VA has forged with Arlington Presbyterian tracks along an innovative arc for both the nonprofit and the church.
Chartered in 1908, Arlington Pres sold its building and land in 2016 to allow for the creation of affordable housing after the congregation repeatedly heard that many people who worked in the city could not afford to live there, said the Rev. Ashley Goff, the church's pastor, who now also sits on La Cocina's board.
The cost of living in Arlington, Virginia, is 44% higher than the national average, and 134% higher when it comes to housing, as PayScale confirms. And in this diverse community, disparities are real, with 6.4% of the population living below the poverty level, according to the 2020 American Community Survey.
The result of the church's rather sacramental gesture is Gilliam Place, the development where La Cocina is now located. The space's 173 affordable housing units serve people with low-income, seniors and those with disabilities — and it includes leased space for Arlington Presbyterian, Goff said.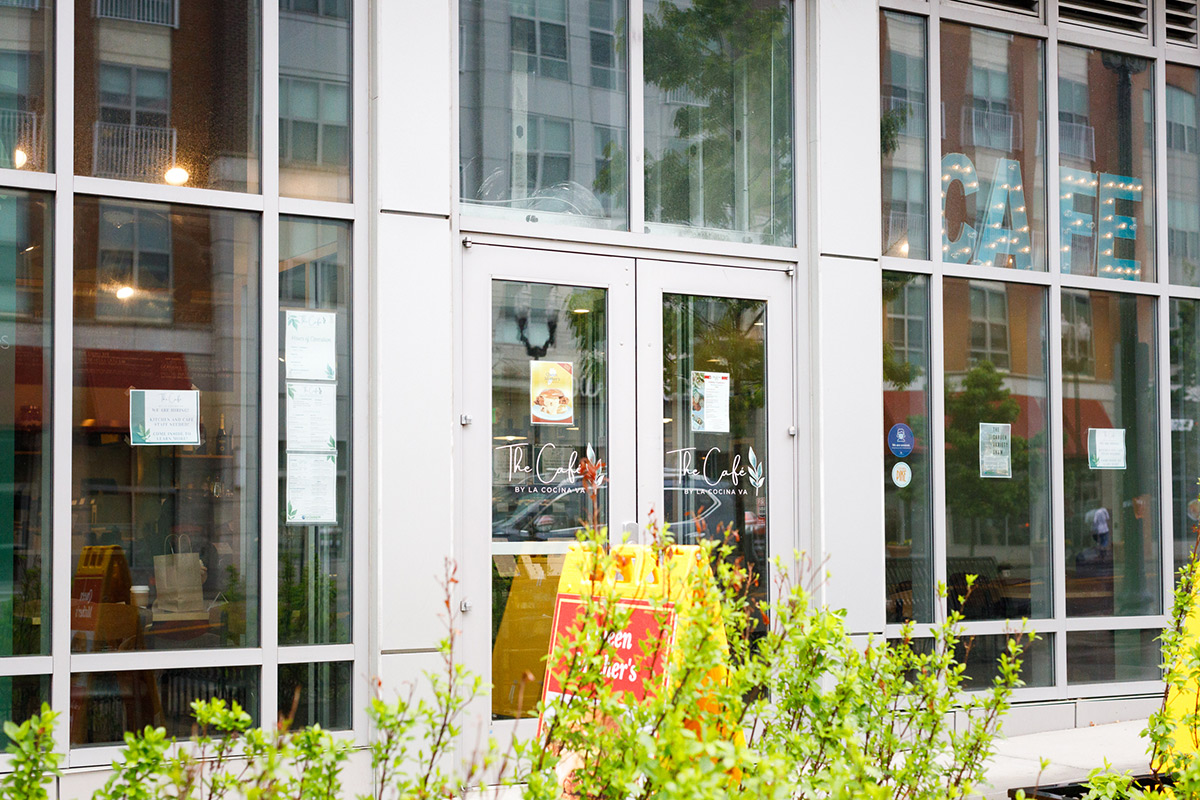 "The call from God to do something about affordable housing was bigger than the building itself, so the building had to go," she said, harking back to a quote from a church member and explaining that the church is there to be a neighbor.
Arlington Presbyterian buys food from La Cocina VA and contributes financially — including a recent gift of $100,000, Goff said. "We actually discover who we are and who God calls us to be the more that we give away."
The donated funds continue to benefit students from a range of backgrounds. For instance, a student named Elizabeth, who chose not to share her last name, said she is a trained veterinarian in her home country, but in the United States, she works as a medication aide.
"I would like to also have other options," she said in Spanish, noting a desire to work independently.
Student Sandra Luz Roman said she enrolled to improve her technical cooking skills, with dreams of opening a little restaurant serving Mexican food.
What might God be calling your church to that is bigger than the building?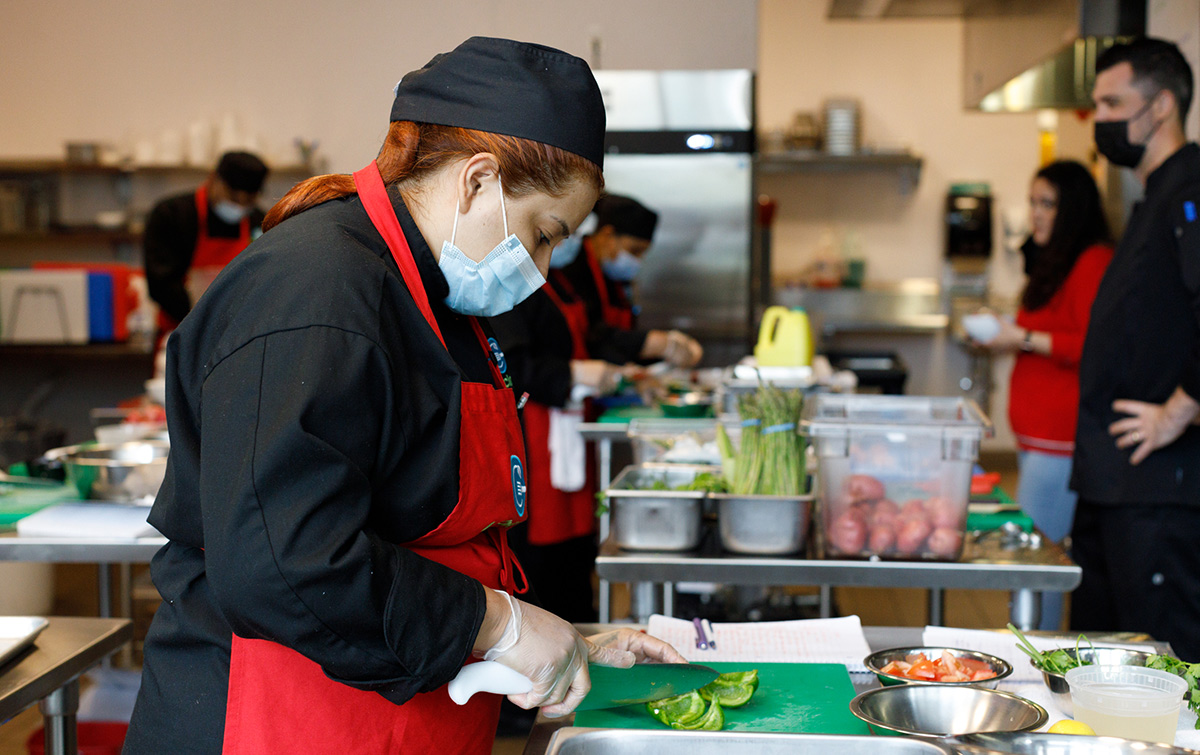 Meanwhile, student Wilmer Mejia said he studied chemistry in Peru but now works as a cook in the United States. He said in Spanish that the program lets him learn and is "offering opportunities."
And those opportunities extend beyond what is taught in the kitchen. For instance, when the morning cooking session of the program concludes on a Friday in May, students straighten up their stations and move to an adjoining classroom to learn about formatting resumes.
When they shift rooms, they leave the kitchen spick-and-span. Bowls are nestled within each other. Large onions are piled in a clear container. Measuring spoons and cups are housed in storage spaces. It's almost as if the students were never there.
How does your congregation discover who God is calling it to be? How do you discover who God is calling you to be?
And yet the impact of La Cocina VA's work, and the churches with which they've partnered, is clear. The program is teaching Spanish- and English-speaking adults. Matching them with jobs. And creating hope.
As this work continues, Hurtado said, their faithful partners have been huge supporters.
"We definitely feel the love," she said. "We have definitely been blessed by these two different churches."
What does a faithful partnership look like for your congregation?
Questions to consider
What skills, rather than services, are needed in your community? What can your congregation do to go beyond providing a service?
What resources are underutilized in your church?
What might God be calling your church to that is bigger than the building?
How does your congregation discover who God is calling it to be? How do you discover who God is calling you to be?
What does a faithful partnership look like for your congregation?
We have always shared our neighborhood with squirrels. But over the past few months, the squirrels seem to have forgotten our unspoken agreement to coexist peacefully.
They are chewing through play structures and windowsills, digging up plants, nesting in cars and moving into attics. Our neighborhood listserv is replete with DIY suggestions for waging battle against the invaders — everything from spraying hot sauce or rubbing habaneros on a swingset to scattering a bunch of fake snakes around the yard.
Mark Rober faced a similar problem: squirrels were devouring his birdseed. He had taken up bird watching at the beginning of the pandemic, only to bear witness as squirrels took down not one but three "squirrel-proof" bird feeders.
Rober could have taken the same approach as my neighbors, arming himself with squirrel repellent and giving up on a new hobby he found "so lovely." But the NASA engineer-turned-popular YouTuber had an entirely different reaction.
He got curious.
And then he channeled his indignation into a good-humored appreciation for the squirrels' ingenuity and persistence, meeting their creative problem solving with his own.
Over a few weeks in spring 2020, he built an eight-part Ninja Warrior-style course for squirrels. If they wanted to get to the birdseed, they would have to successfully navigate such obstacles as a swinging bridge, a maze, slanted steps and a catapult ("squirrelapult"). And the prize was not just birdseed but a treasure trove of walnuts (the treat Rober found they liked best after observing which nuts or seeds they ate first in a buffet he set up).
More than 95 million people have watched the utterly delightful 20-minute video that follows Rober's adventures with the squirrel contestants he named Rick, Marty, Frank and Phantastic Gus. (Spoiler alert: All four made quick work of solving the puzzles laid out for them.)
What makes the video especially charming is Rober's growing appreciation of the creatures he initially describes as "adversaries." You hear him cheering on the squirrels, marveling as they experiment, fail and hop right back up to try again.
"They're kind of adorable," he says at the end. "Incredibly crafty, curious by nature, athletic and persistent."
I was reminded of Rober when I heard a Christian leader wonder recently, in this challenging moment, how to cultivate creativity among clergy and lay leaders. "How," he asked his colleagues, "are you successfully helping church leaders expand their imaginations?"
Behind his question, and the nods of solidarity from other leaders who work closely with congregations, was a recognition that many church leaders are tapped out. And the burnout extends beyond clergy. How can you guide a congregation through a pandemic when many of the lay leaders you count on for volunteering, fundraising and leadership are currently minimally engaged?
It's far too simple to blame COVID-19. Matt Richtel, in an essay adapted from "Inspired: Understanding Creativity. A Journey Through Art, Science and the Soul," writes that while we may say we want to be creative in navigating a puzzle, we are actually averse to innovation: "Subconsciously, we see creativity as noxious and disruptive." (This may be especially true in religious settings, as researchers have found that thinking about God can stifle creativity.)
The issue? We don't naturally like uncertainty.
"The reasons for this implicit bias against creativity can be traced to the fundamentally disruptive nature of novel and original creations," Richtel writes. "Creativity means change, without the certainty of desirable results."
And haven't we had it up to here lately with uncertainty? Well, yes.
But if we change our relationship with uncertainty — from exasperated and impatient about those darn squirrels to curious and openhearted — we might just push through the weariness of leading in a pandemic to notice glimpses of possibility and playfulness.
Sarah Stein Greenberg, the executive director of the Stanford d.school, writes that the key is to develop a design mindset — one in which we know that the world is not as it should be yet also know that we have the capacity to meet the challenges as they come.
"In an era like this one, we all need the ability to adapt, to be resilient, and to be creative and generative even when we are uncertain," she writes in "Creative Acts for Curious People: How to Think, Create and Lead in Unconventional Ways."
"It's not enough to know how things have worked in the past; we must be open to creating a dynamic future."
So how do we do that — become builders rather than maintainers or controllers? How do we become more like Rober and, well, less like ourselves? Rober describes in a TEDx video the three steps he follows to generate ideas:
Be curious. Develop a childlike wonder about the world. Ask yourself: Why is this thing this way? What old ideas can we let go to make space for something new? If we sit long enough to observe something difficult, what insights surprise us?
Work hard. Experiment, fail and learn. Over and over again. What could you try without being overly invested in the outcome? Whom might you empower to join you in trying something new?
Get lucky. Some parts of the creative process are outside your control. That is uncertain, yes — but it also means the world is awash in possibility, waiting to be discovered.
"As you are creative and you observe and question your world, as you work hard [and] build early and often, you increase your chances of getting lucky," he says. "We are all way more creative than we give ourselves credit for."
Truth be told, I still find the overbearing squirrels in my yard somewhat irritating. But now I carry Rober's spirit with me through the challenges of church life — the youth who don't show up anymore, the languishing ministries, the empty pews — and wonder, not how to fix them, but what they are trying to teach me.
But if we change our relationship with uncertainty…we might just push through the weariness of leading in a pandemic to notice glimpses of possibility and playfulness.