Almost a decade after they committed to reading James Baldwin together, Jamie McGhee and Adam Hollowell are encouraging others to consider the late writer's calls to action.
The two first met when McGhee was a student at Duke University and Hollowell was working at the university's chapel. After the death of Trayvon Martin and the acquittal of the man who shot him, they looked for something that might help them process the moment. McGhee and Hollowell turned to canon, Baldwin's "The Fire Next Time."
Out of the shared experience of reading and then writing together, they have co-authored "You Mean It or You Don't: James Baldwin's Radical Challenge," a book that pairs reflection on Baldwin with an invitation to activism. The authors write about finding the courage to change, embracing a radical moral challenge and looking to a community of collaborators.
"When one helps or when one steps into a different [context], they will end up changing," McGhee said. "Their viewpoints might change, or they'll find things they've never seen before…If you keep going, you're going to be confronted with realities you might have been blind to or opinions that might differ sharply from your own. You will change the person [you are], but the process can be a bit terrifying from the outset."
Hollowell added: "Baldwin often brings readers to a moment of decision and asks for a response. We call that Baldwin's radical moral challenge. You mean it or you don't. But we also wanted to leave the reader feeling like they are a part of a community when they experience that challenge.
"Most of our action prompts involve connecting with other people — looking for groups that are already working in your community or partnering with colleagues, neighbors, friends in work for justice. We wanted to accept the intensity of Baldwin's moral challenge but also equip and empower the reader to feel connected to others in their response to that challenge."
McGhee and Hollowell spoke with Faith & Leadership's Aleta Payne this summer. The following is an edited transcript.
Faith & Leadership: There are a lot of books that are meant for thoughtful discussion. This one is thoughtful discussion — and then you say, "OK, here's what you can do next." What was the impetus behind that?
Adam Hollowell: When we started writing [in conversation] with Baldwin, I was at a church and was writing prayers on a weekly basis for worship, and I was also working in student ministry and was praying with students as a part of my day-to-day job. The first project that [Jamie and I] wrote was a series of prayers, and those felt like an important spiritual resource for this particular moment.
When we returned to the project four years later, the same things were happening in the country over and over. We wanted to write new words that were more focused on concrete actions.
That doesn't mean we are done with prayer, and it doesn't mean that prayer is inaction or inactivity. It means that there are times when you feel like all you can do is pray, and there are times when you feel like praying is not enough. Both of those are important feelings. This book is very focused on concrete action, and it is very committed to helping readers activate in their local communities as a complement to the work of prayer.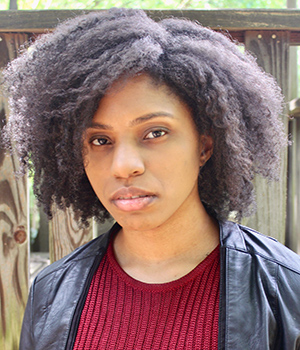 Jamie McGhee: It's not that prayer is inaction, but when people stop at the thoughts and prayers, that is fully insufficient. This book is not replacing the earlier project focused on prayer but rather a step beyond. I do believe a lot of people have really good intentions and either they don't know a lot about a certain subject, such as mass incarceration, for example, or it doesn't directly affect them. They'd like to know more, and if they knew about things, then they could get involved. But they also don't really know how to get involved without causing more harm.
There are so many logistical barriers to entry; this book is an attempt to overcome some of those barriers and invite people with an easy road map of how you get started with the things that you believe and want to do to help.
F&L: You began 10 years ago, and Baldwin predates that. But much of the book feels of the moment; systemic oppression has always been there. It's almost like you all anticipated some of the last few months' issues — the resurgence of book bannings, ahistorical teaching, legislation around gender identity, gender expression, sexual orientation. What is the continuum you see?
AH: We wrote this project with a very attuned sense of the words that were Baldwin's and the words that were ours. Many of Baldwin's writings and speeches feel timeless or eternally relevant in the United States. Baldwin speaks with just enough specificity for you to know that he's speaking directly to you, but just enough generality for decades and decades and decades of readers to connect with his work. We wanted to capture the intensity of Baldwin's perpetually relevant prophetic voice while also doing our work to meet Baldwin in this particular moment.
This book is full of references to community groups, URL links to databases of organizations, switchboard phone numbers for elected representatives, and those specifics won't be relevant forever. We know that. We've written it that way on purpose. Baldwin supplies the connection to American history and the enduring nature of the challenges that we face. We aim to meet Baldwin with a sense of intensity and specificity about the demands of the present moment, right now.
JM: I really like comparing [Baldwin's] earlier work with his later work to see his transformation as a person. One way he really transforms is in his hopefulness or not. I believe in his early writings he directly addressed America: "This is what you need to do; this is what needs to change. I'm very hopeful about what America could do if we just address those things." Then over the span of the next 20, 30 years, he sees continually those things aren't being addressed and the same cycles are continuing and continuing and continuing. And they were continuing through his death in the '80s.
I think Baldwin is a prophet, and he has a wonderful way with words, because words could probably span different cultures and span time periods on their own. On a practical level, a lot of the reason they are still relevant is because, as an American society, we keep continuing the same spirals over and over and over again without really addressing all of the problems. A lot of the same problems we have today are some of the same ones, maybe on a different scale, that Baldwin had when he was writing.
F&L: Could you talk about liberatory horizons?
AH: There's been a public debate in the last few years about Martin Luther King Jr.'s phrase that the moral arc of the universe bends toward justice. Some writers and activists have said that knowing the moral arc of the universe is essential to joining sustainable justice work. Other writers and activists have said that the only way the arc of the universe changes is if we bend it. Sometimes Christians are in the first camp, and sometimes Christians are in the second camp.
For us, liberatory horizons are the things that you hold to when you want to let go of the work. We don't know exactly what those horizons are for each leader. We don't need to know. We don't need to weigh in on the debate about the moral arc of the universe, but we do want readers to identify for themselves what sustains their commitment.
The section on liberatory horizons follows a few paragraphs on activist burnout. We know, both from personal experience and from the research literature, that some people rush into activist work with a brightly burning fire but it doesn't last very long. Some of the longer-term workers on a particular issue can be frustrated, harmed, set back, displaced by that new-activist energy. The section on liberatory horizons is about identifying and connecting with what sustains you in the long term so that your commitment to the work doesn't burn out too quickly, doesn't burn up the people around you, but remains steady for you to approach the horizon as a part of a community.
JM: We emphasize the fact that everyone has their own liberatory horizon, and that's going to look different for everyone. There's no single way to do activism. When I was starting at 16, 17, 18 years old, I thought there was one way to do activism, to be in the street protesting, because that's what I saw. There's a lot going on behind the scenes that I didn't see, and a lot of other small things, a lot of cogs in the giant machine, that I think a lot of people with good intentions aren't really aware of.
Some people do burn out, because they haven't quite found their place, because they don't know all of their options. Finding your own liberatory horizon comes with trying out a lot of different things and then figuring out what, personally, gives you life and then going with that.
A lot of times, it won't just be the [demonstrations]; it won't necessarily just be the protests. It might be, but there are so many other things. And I think the invitation to find your liberatory horizon is also an invitation to explore and to figure out where you fit and want to fit into the wide open.
Baldwin supplies the connection to American history and the enduring nature of the challenges that we face. We aim to meet Baldwin with a sense of intensity and specificity about the demands of the present moment, right now.
F&L: Something Baldwin talks about and that you held up is this notion that there's the individual piece of activism but there's also a community piece, and finding that community. American culture puts so much emphasis on the individual and individualism. Could you speak to community in this?
JM: I think there's such an emphasis on individualism that can be truly detrimental to long-term work. I think community is, at its base, what will change the world. It won't be one person, contrary to the narrative that we are fed, specifically in the U.S. On a practical level, community is there for challenging you on beliefs, planning greater movements. Community is there for people who have done this before, people with experience.
Sometimes it might be easy to get siloed into a single way of thinking or a single way of "I have to do one thing; I have to be the one to change something." Really, it is a larger community effort, whether it's battling burnout or trying to figure out how to mobilize a massive group of people on a national scale.
It really starts with connection, and the connection is what will sustain people, especially at the beginning of their journey into this. I think that's one of the most important elements of long-term sustainability — having people around you who are also doing it with you. So you don't take on the mantle of saving the world by yourself.
AH: It's also important to me that community describes something that's very painful for some people, and community describes experiences of redemption, judgment, pressure, harm. Baldwin knew better than most that there are times when you have to leave the place that you're in in order to save yourself. But that was not Baldwin's final word. In his final days in France, as his body was breaking down, a community of people gathered around Baldwin, and that gathering was a witness to the people who made him the person that he was.
In the book, we aim to honor the reader's need to step away like Baldwin did, but we also try to call the leader into connection, as the people who loved Baldwin called him into connection.
I'll add one more thing. The title of the book is "You Mean It or You Don't," which is taken from an exchange Baldwin had with a student in the '80s. But the last line of the book is, "Either we mean it, or we don't." And that is our subtle nudge to Baldwin — that the moral demand presses us into relationship with one another.
F&L: What more would you like people to know about this book that we haven't discussed?
JM: I think the art-speech aspect of social change can be sometimes undervalued and overlooked. Every time I look, there are so many articles about whether art can be used as activism. What is the role of art in activism?
Baldwin described himself very much as the artist. Some people don't necessarily consider themselves artists but can find an outlet, find something useful, in art. At the end of the book, we do encourage people, just even for themselves, to express whether they're angry, confused or hurt, to take those feelings and put them into something artistic. You don't have to show anyone. It doesn't have to have any wider significance. It doesn't have to change the world. Just make something. Express something.
For me, making art really brings me back into my humanity. If I read something, I'm just so overwhelmed with the state of the world that I have to pause. I primarily write fiction, so making some sort of art, some sort of fiction, even if it's not connected at all to the world, helps me to remember that I'm human, my voice is important, and I can create something. I don't have to lie helplessly and watch the world burn. I can go out, make and create and build beautiful things. Things are being destroyed, yes, but also goodness can be brought into the world.
I also think art is useful for social change. Art can [prompt] subtle changes that might not be immediately apparent. Baldwin, for example, talks about how reading as a child really opened his mind to so many things. I don't think we'd have the fiery Baldwin we have now if his mind weren't opened through all of the many, many books that he went through as a child. Books essentially changed his life; they saved him.
For a lot of people, that is true. You go to a play or see any movie, watch a performance — it might not change anything explicitly. You might not come away from reading "Giovanni's Room" and go, "Wow, I need to go advocate for more LGBT rights now." That's not the point of the book. The point of the book can be to be a more compassionate, humane person, to make you think, put yourself in the shoes of people, to open your mind a bit to the world going on around you and make you more able to see, more able to look for the small details, more willing to accept a reality different from your own.
I think it's a very subtle change that, over the course of time, can lead you into different avenues of compassion and activism. The last chapter of the book, about art, is really just an invitation for people to explore that, play and see what is the art going on in your community. It gets overlooked. It gets undervalued. But I do think it's a beautiful part of this whole process.
I think community is, at its base, what will change the world. It won't be one person, contrary to the narrative that we are fed, specifically in the U.S.
At an airy school site in southeast Washington, D.C., several children gather around an outdoor planter filled with espresso-colored dirt. It's about 3:30 on a bright summer afternoon, and the students have been there since morning.
They began the day with harambee, a high-energy ritual that lets students pull together and celebrate themselves, before going into a sewing exercise and then a nutrition lesson. Now comes the gardening, where they learn a handy fact — how lavender can repel mosquitos — and start to grow their own plants.
As these students — known here as scholars — congregate, a college-age instructor (also known as a servant leader) watches over them while parents and other site staff linger outside and inside the school.
All of this is part of a Children's Defense Fund Freedom Schools six-week summer session. And since CDF's mission is "to ensure every child a healthy start, a head start, a fair start, a safe start and a moral start in life and successful passage to adulthood with the help of caring families and communities," this program is key.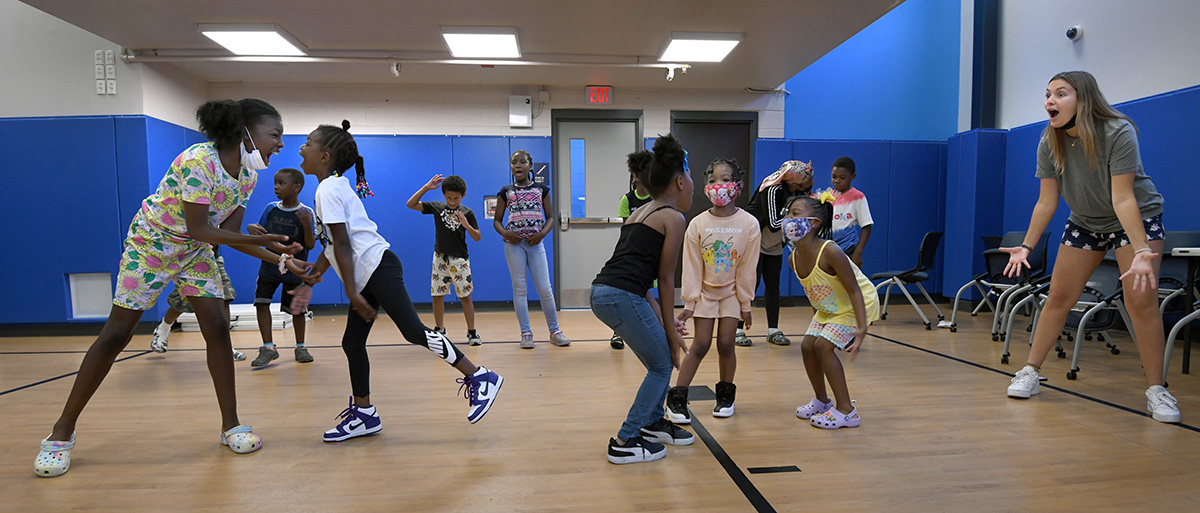 In fact, CDF Freedom Schools, also offered as after-school programs, are the "heart and soul" of what the Children's Defense Fund is doing for children and their well-being, said the Rev. Dr. Starsky Wilson, CDF's president and chief executive officer. Through CDF's partnerships and work with children, families and communities, Wilson said, the program "helps us to prioritize what we're speaking about, what we're advocating around, and the policies we believe families need to create the conditions for their children to thrive."
A program with history
CDF has a record of helping communities. Civil rights pioneer Marian Wright Edelman, credited as the first Black woman admitted to the Mississippi Bar, founded the nonprofit in 1973 after dedicating her early career to defending the civil liberties of people who faced poverty and discrimination.
Today, the CDF Freedom Schools program is offered to students in kindergarten through 12th grade around the country in community centers, schools, juvenile justice centers, churches and other settings. In 2021, more than 7,200 scholars participated in programs in 26 states and 75 cities.
Freedom Schools have their origin in the Mississippi Freedom Summer project of 1964, which gathered college students to work for justice and voting rights for Black citizens. Back then, these college students volunteered to teach younger students traditional subjects like reading, math and science, along with Black history, constitutional rights and other topics not covered in Mississippi public schools, said Kristal Moore Clemons, the national director of CDF Freedom Schools.
How does your congregation nurture the holistic well-being of children and families in your community?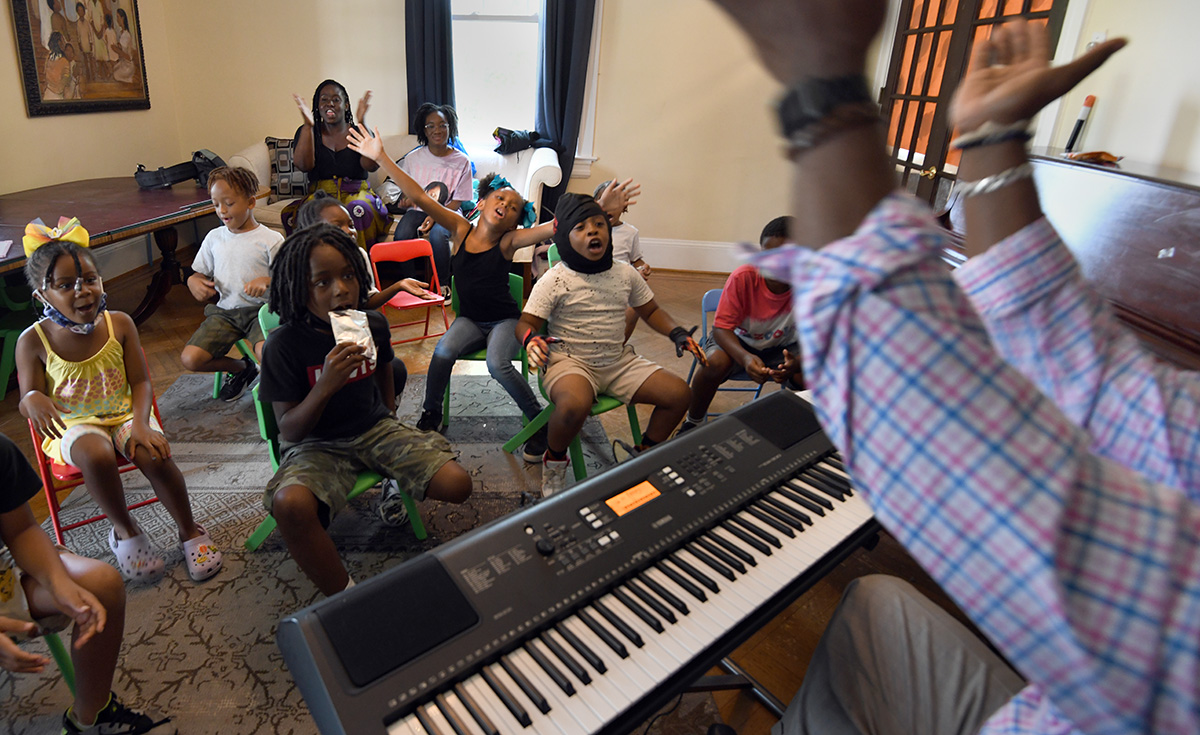 The early Freedom Schools were established to build the next generation of voters, Clemons said, noting that leaders thought that if they could "crack" Mississippi, they could do the same with other Southern states.
"Our faith-based partners have always played a role in the movement," she said, explaining that most of the original Freedom Schools operated in churches or community centers.
CDF started its Freedom Schools program in 1995 to help children who lacked access to high-quality literacy programs. Each year, many students — especially those from historically disadvantaged groups — experience summer learning loss. Recent literature on this loss has been mixed, according to a 2017 Brookings Institution report, but one theory cited in the report suggests that lower-income students might learn less over the summer because "the flow of resources slows for students from disadvantaged backgrounds but not for students from advantaged backgrounds."
To support students, the CDF model has five components: high-quality academic and character-building enrichment; parent and family involvement; civic engagement and social action; intergenerational servant leadership development; and nutrition, health and mental health.
How can partnering with a large national project like CDF's Freedom Schools empower your faith community's commitments to the young?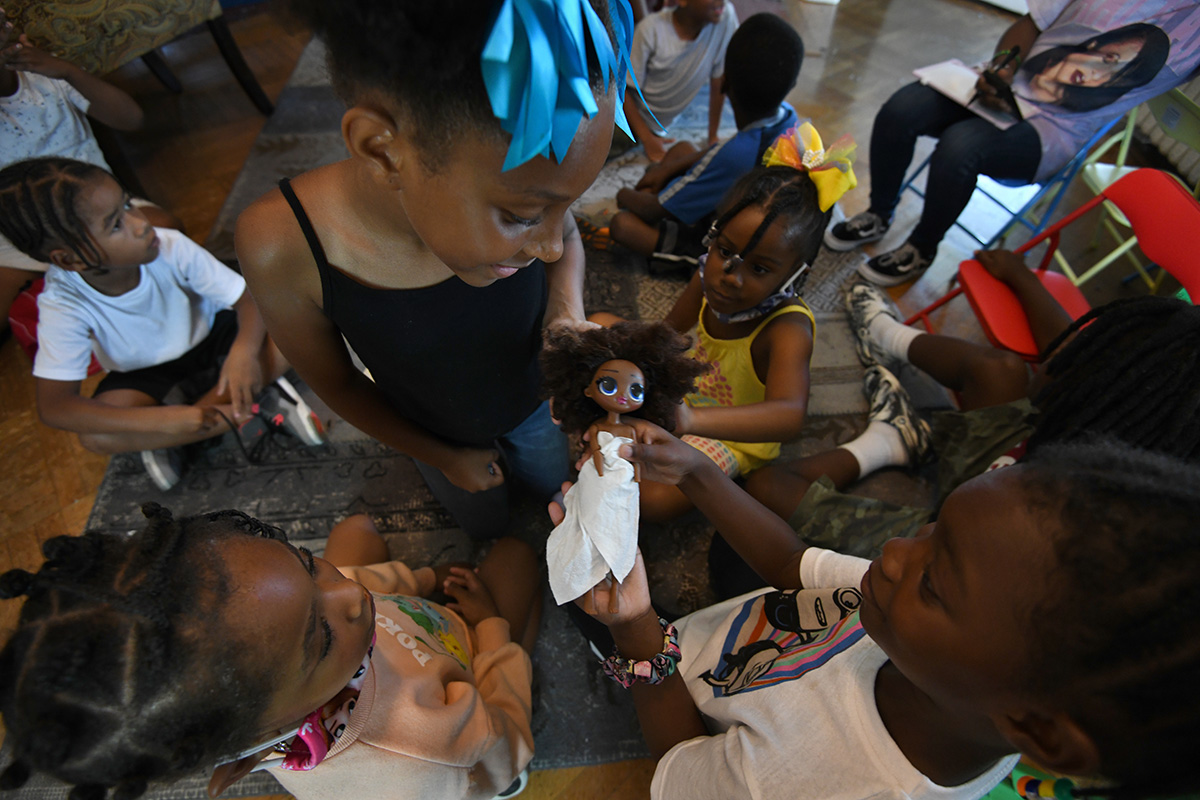 Since its start, more than 169,000 children have experienced Freedom Schools, and more than 19,000 young adults and child advocates have been trained on the model, which offers a research-based and multicultural curriculum. The majority of students in 2021 identified as Black/African American (68.4%), with the second-most represented group identifying as Hispanic/Latino (13%).
Because the schools are free to families, parents and guardians don't incur the expenses they might otherwise have for child care, camps or academic programs. This can be especially helpful in low-income communities.
A vital part of a big mission
School systems vary state to state, and there can be battles over what is offered in the classroom. For instance, some schools now are dealing with banned books and debates about critical race theory, among other issues, Clemons said.
Children also continue to face changes within the system, such as periods of distance learning and isolation, because of the COVID pandemic. Some students are dealing with news of school shootings and racial injustice as well.
"Every year, we choose a different issue that scholars across the country will organize around and take action on," said Wilson, the CEO. "This year, we've chosen climate justice, because we recognize that the planet is a place that our young people will inherit and that climate justice is racial justice."
How do the five components of CDF's model speak to your faith community's theological understanding of discipleship and the formation of children?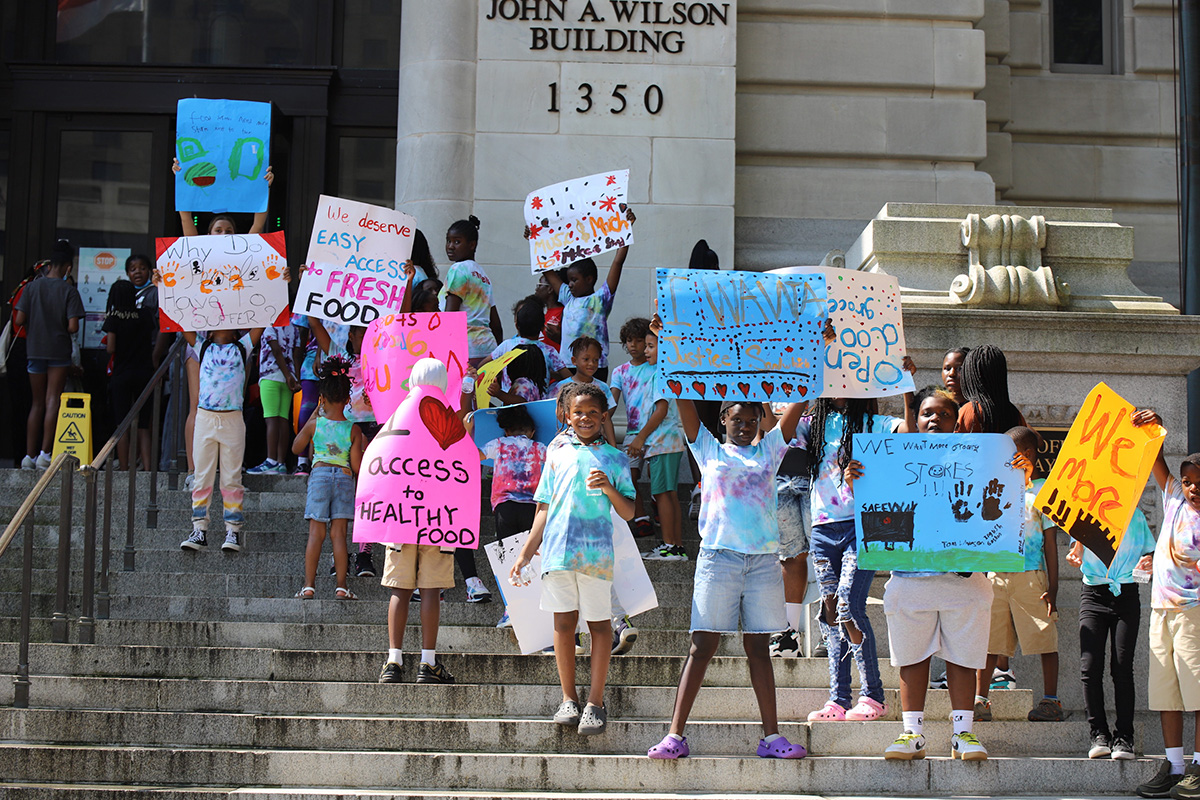 Scholars come together, discuss the issue and share their ideas for solutions on coordinated National Days of Social Action — and they're allowed to dream, said Joy Masha, program director for the Washington, D.C., CDF Freedom Schools. Scholars might propose a rally, a call to action to a state council member or the creation of more programs for children in their community, among other means of advocacy.
Because educators may not be able to deviate from state curriculum requirements tied to testing, Freedom Schools historically have supplemented content that traditional teachers could not offer, Clemons said. That includes books featuring people of color — important since fewer than 27% of children's books published in the United States feature nonwhite children, according to CDF — and educating scholars about figures in history.
How does the Freedom Schools model activate young people on issues that matter to them? Why might this matter to your church?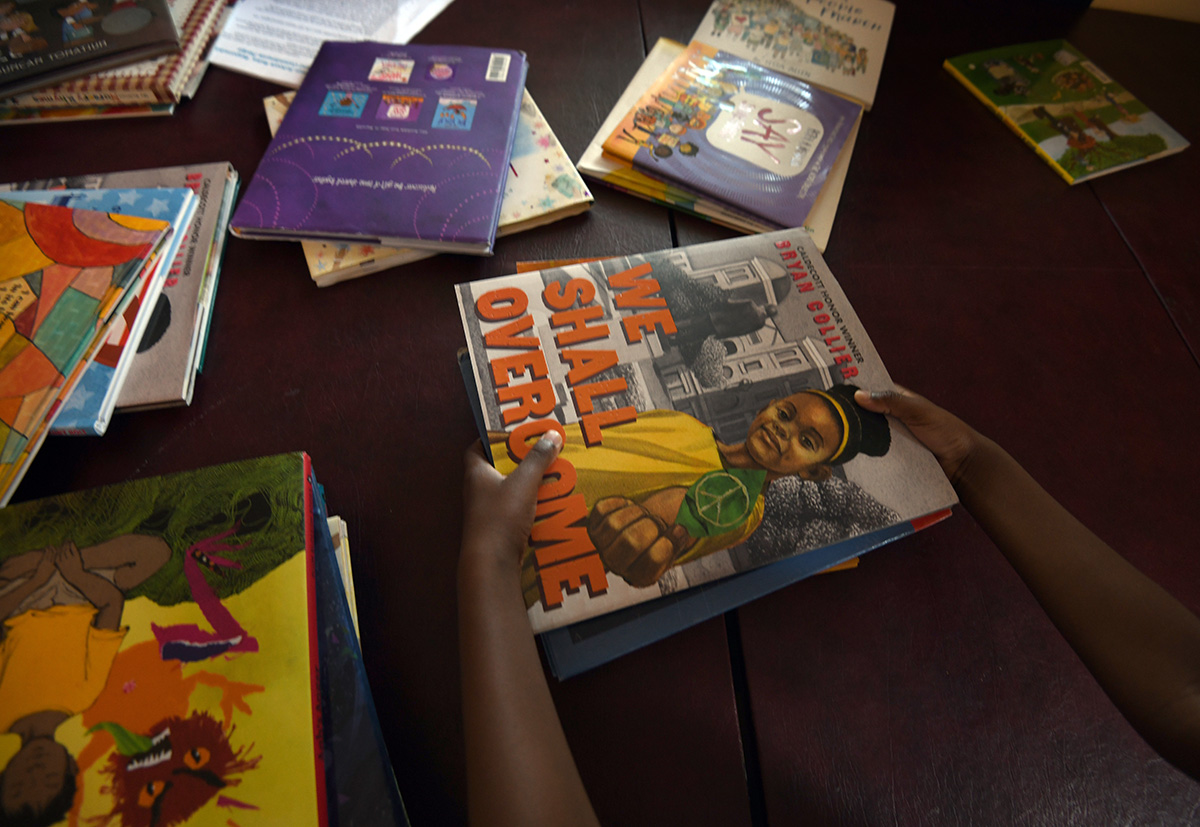 "We don't want to be controversial. Freedom Schools are not here to break down the status quo. We're here to be in community with people," Clemons said.
"We're here to show children that [if] you want to be a scientist, great. If you want to be a yoga instructor, great. If you want to be the next vice president — because we have books on Kamala Harris — you can do that."
Some parents say they appreciate the programming and the ability to participate via weekly meetings. Rochelle Gibbons has two children enrolled in the D.C. summer program. If she were to send them to camp instead, they'd simply play, she said. But here they read and build relationships as scholars.
Another D.C. parent, Ashley Jones, said she also appreciates the model. Freedom Schools staff care about the children and the environment that families live in, she said, and teach children that they're not too young to make a difference.
That lesson is big. Because children are listening. Processing current events. And sharing their thoughts.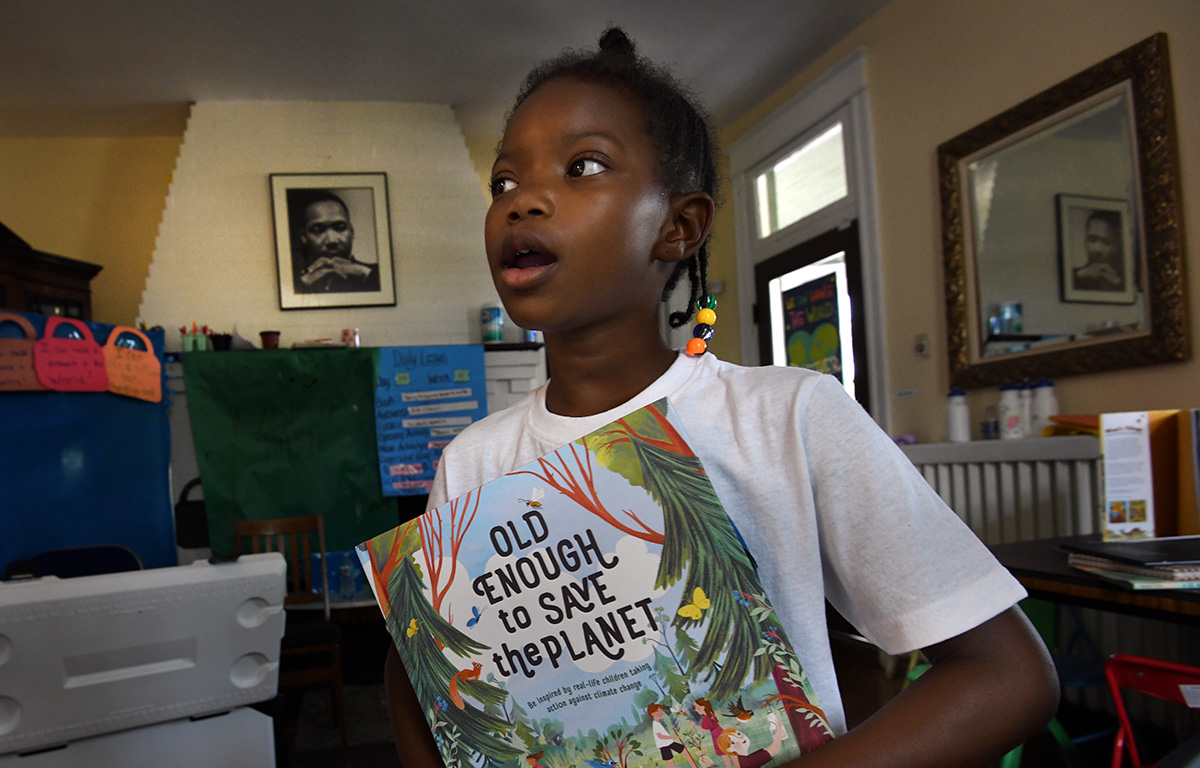 Gibbons' daughter, Dyllon-Rose Gaskin, did just that after her mother spoke at a recent parent meeting in the classroom. The 10-year-old scholar said the program allows her to read books every day and discover new words.
"I learn a lot," she said, explaining that she's finding out "interesting stuff" in a fun way.
"Miss Joy has a strong voice, and it helps me speak up sometimes," she said of Masha's work at the site.
So what exactly would she speak up about? Dyllon-Rose simply said, "I would speak up about, like, gun violence and different things around the world, like homeless[ness]."
How does it feel to know about these issues as a child?
"People are getting killed … every day, and that's sad, because people are losing their lives for no reason," Dyllon-Rose said.
Looking toward a happier future, she shared her desire to be a teacher, a hand model, the vice president, a mayor and "a lot more."
This kind of exchange, where scholars discuss a range of subjects, is not unusual.
After years of working in the space, Masha said she understands that age does not necessarily determine a child's experience. Gun violence was the scholars' issue for 2021.
"As we see more gun violence here in D.C., we know that we can have these conversations with our young people, because our model allows us to do that," she said. "So if gun violence is a topic that young people want to not only talk about but address, then we explore that solution with them and help them put it into action."
Within integrated reading curriculum lessons, Freedom Schools use books to explore particular issues and allow scholars to analyze each plot and connect it to the community. Schools also offer parents resources for talking with children about these issues.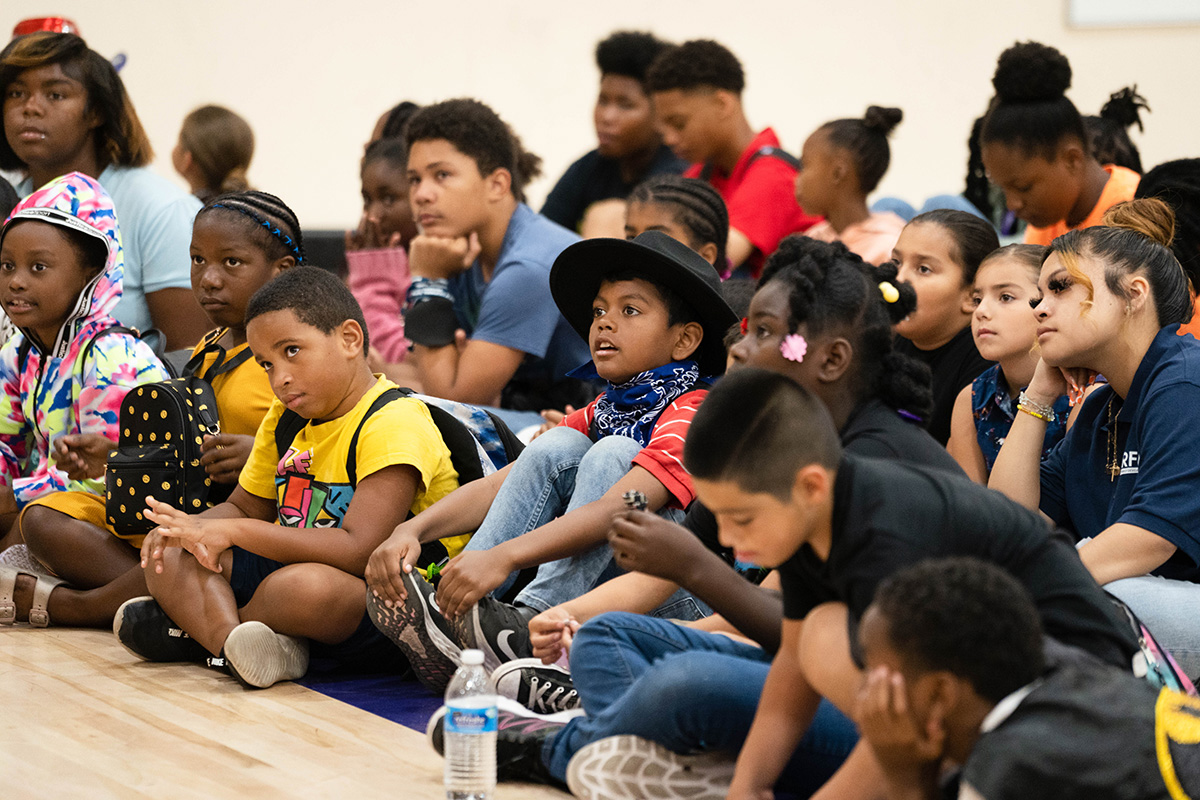 The faith connection
To make an impact, CDF partners with various institutions and organizations. To run a program, would-be executive directors apply on CDF's website and learn about the training, fiduciary and programmatic requirements that accepted sponsor organizations must maintain.
CDF recommends that, at a minimum, facilities be licensed to serve children. Programs then do their own fundraising to bring Freedom Schools sites to fruition, with CDF recommending that programs cover costs for at least 30 scholars.
Since faith communities have a long history of social action and advocacy work, this connection continues to resonate.
Wilson, who also serves on the Duke Divinity School board of visitors, references Jesus' words with respect to CDF's work and notes that defending children is "a religious commitment that is resonant with the call of the Christ."
"For an audience of clergy, I say, 'If Jesus did not walk among us, then Jesus has less capacity to connect with us,'" he said. "The God that I serve is one who took up flesh and walked with humanity."
It is this walk that others also highlight.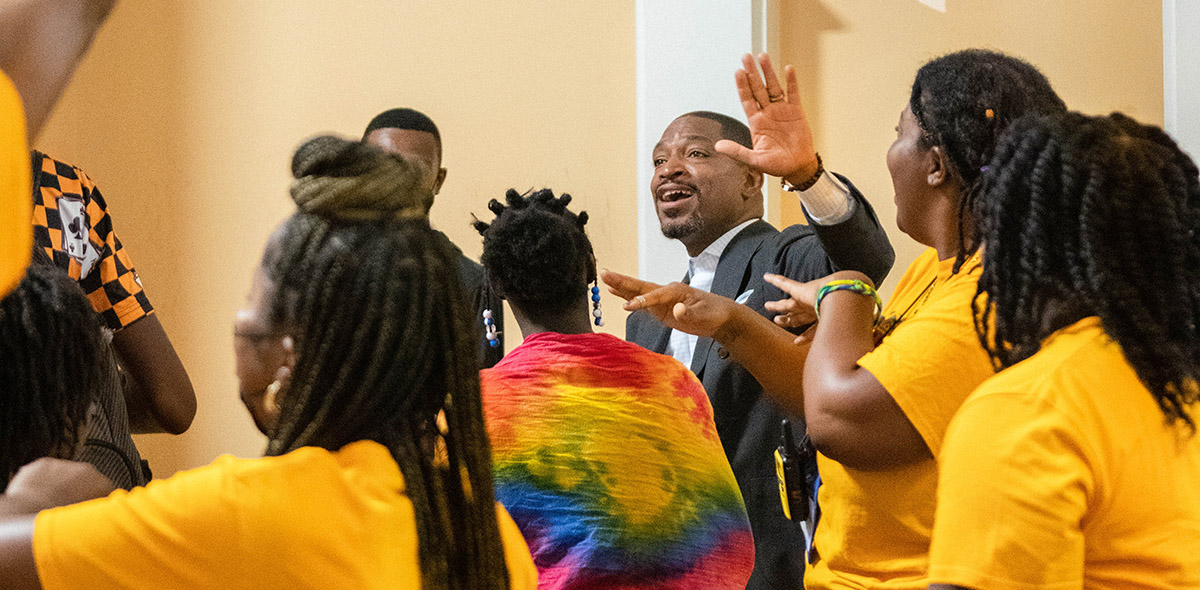 The Rev. Dr. Van H. Moody II, founding pastor of The Worship Center Christian Church in Birmingham, Alabama, said his church has offered Freedom Schools for several years. He said children in communities of color may not have access to early childhood education, which can put them "behind the eight ball" when they start school. Added to this, summer learning loss can have cumulative effects. But Freedom Schools can help.
"It's a beautiful program that really checks a lot of boxes that we're passionate about," Moody said, noting that it helps kids grow academically, helps them become more well-rounded because they gain a historical foundation, and helps empower them to become conscious changemakers.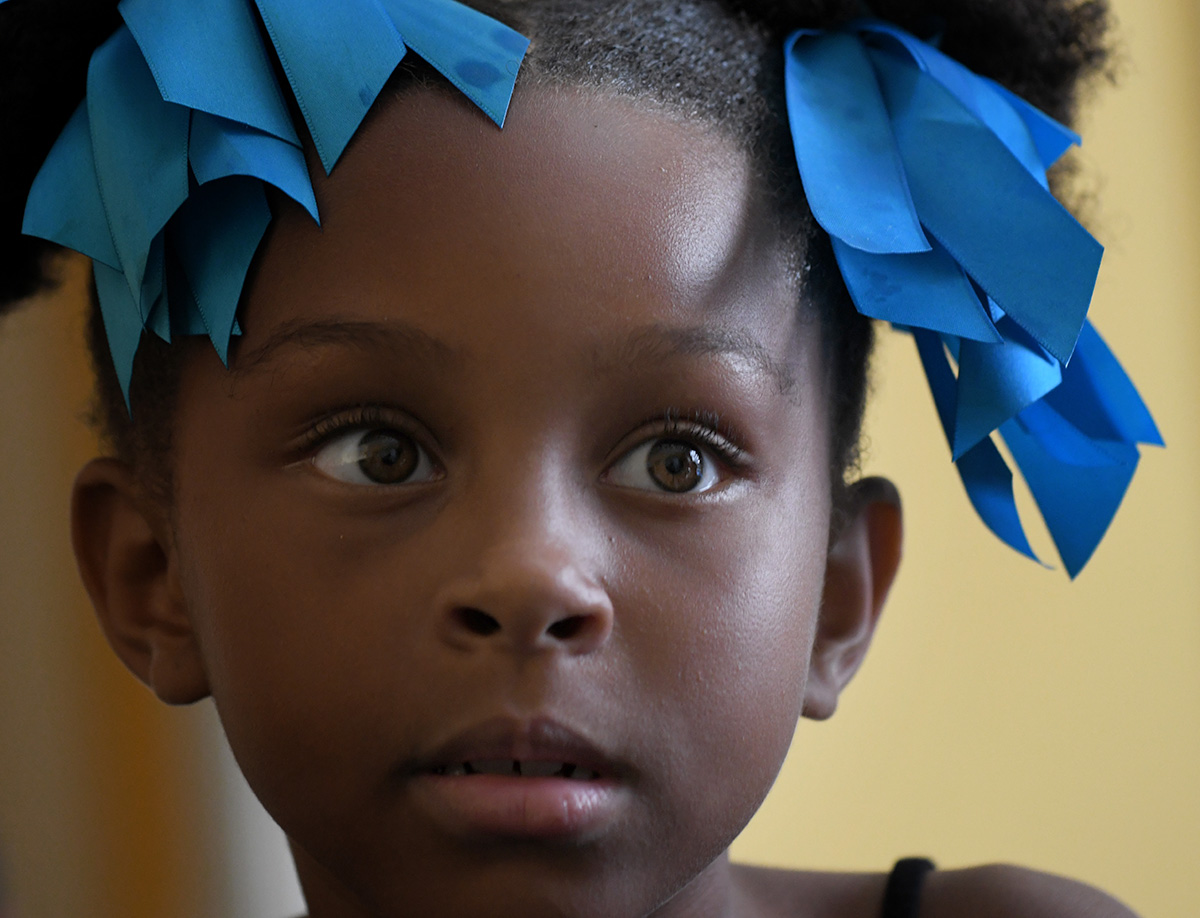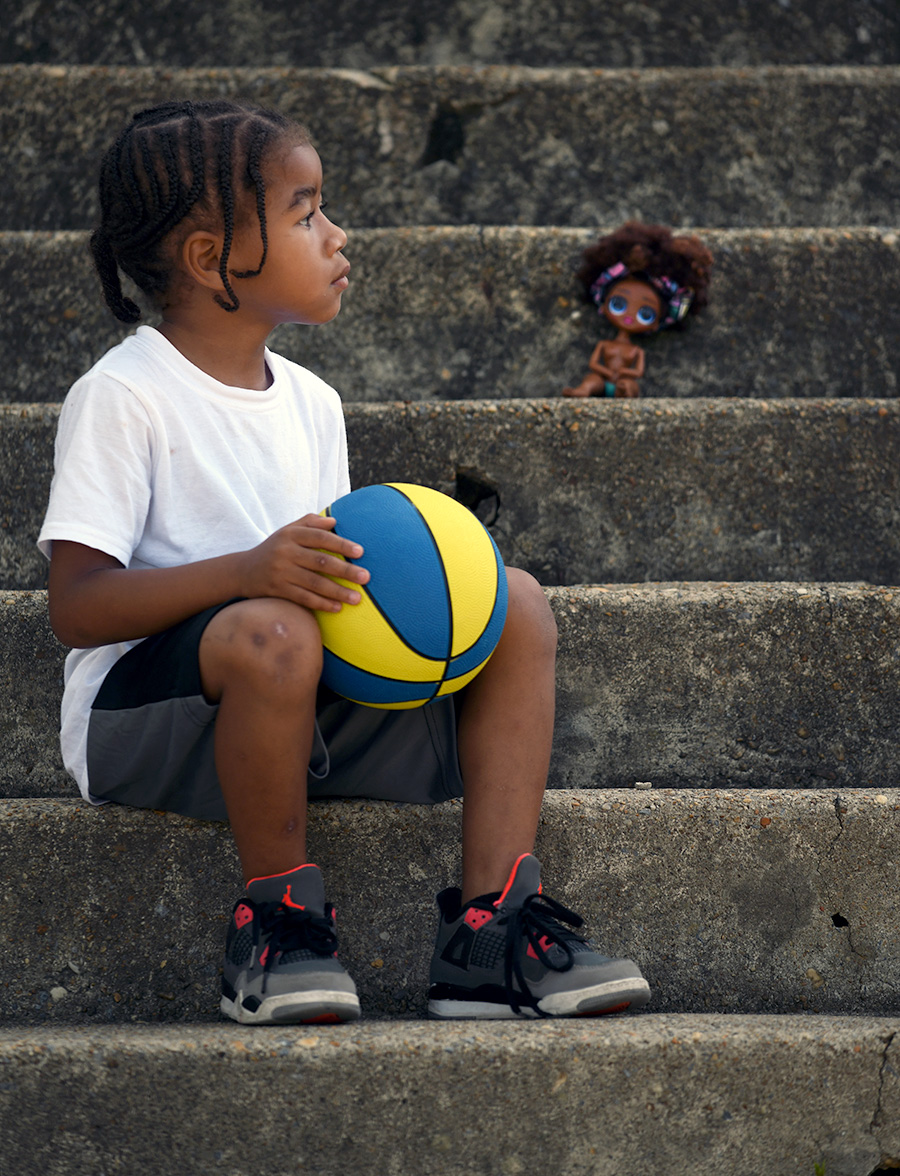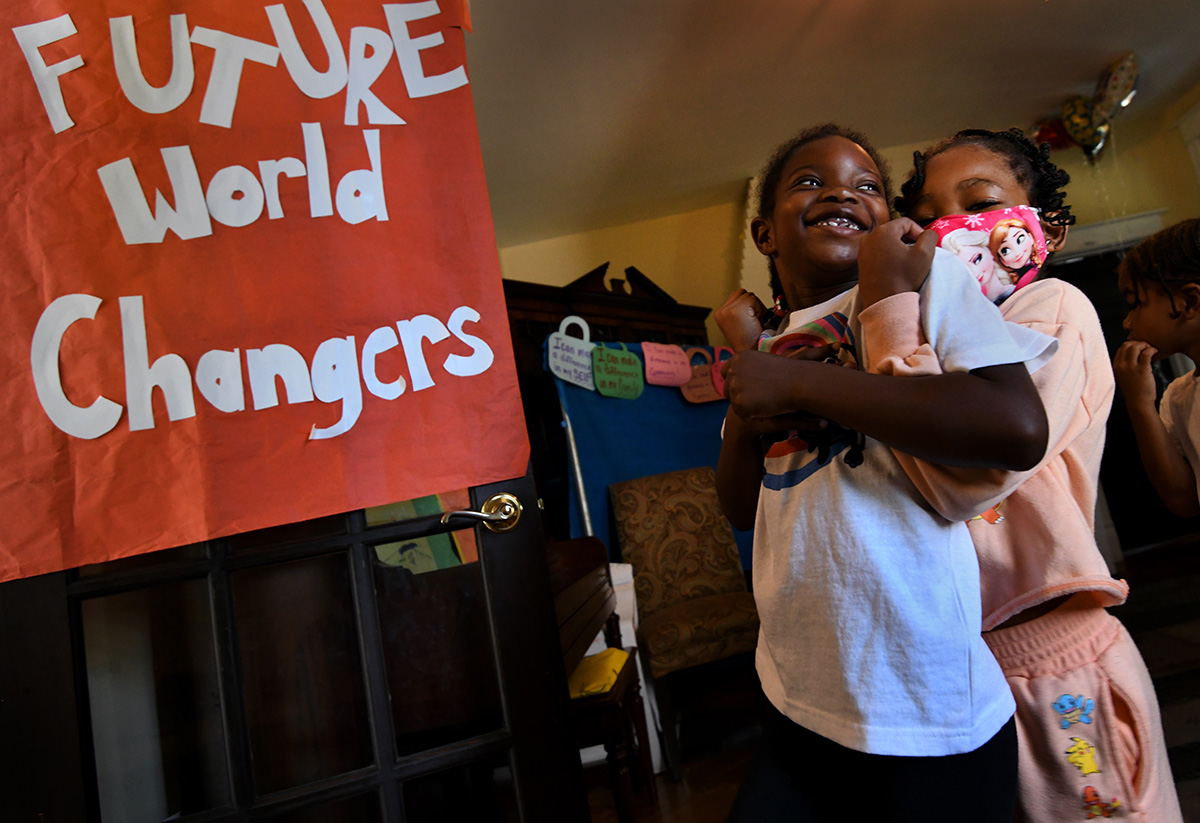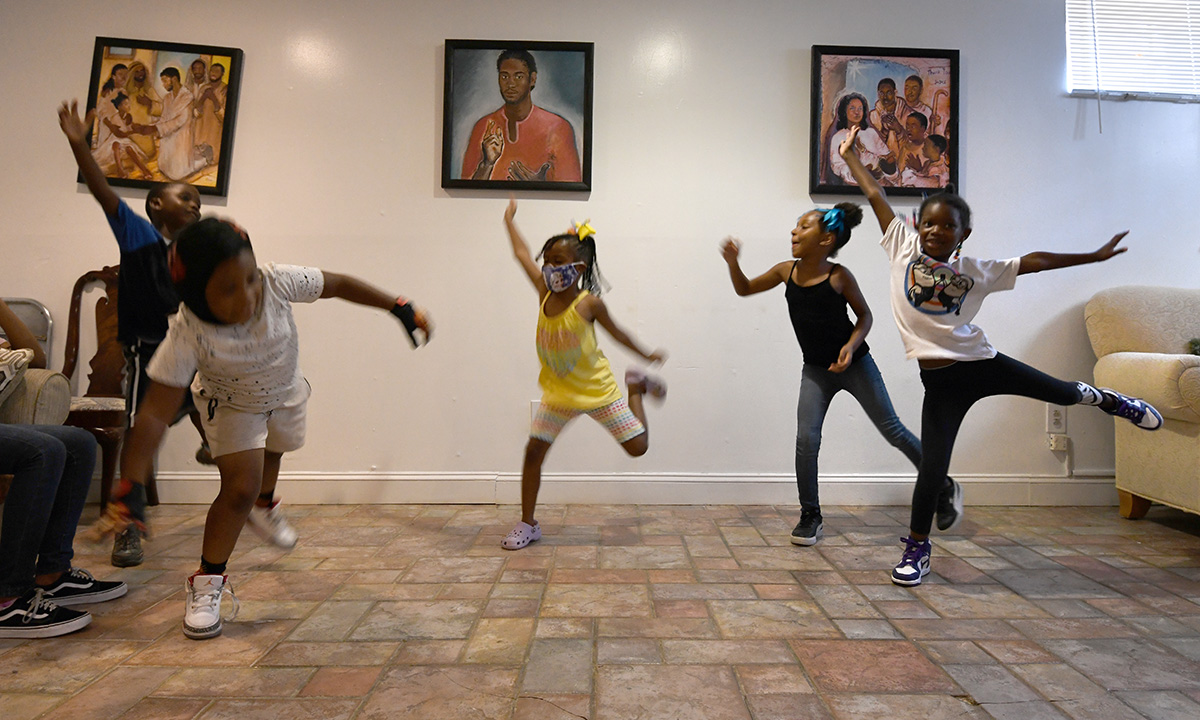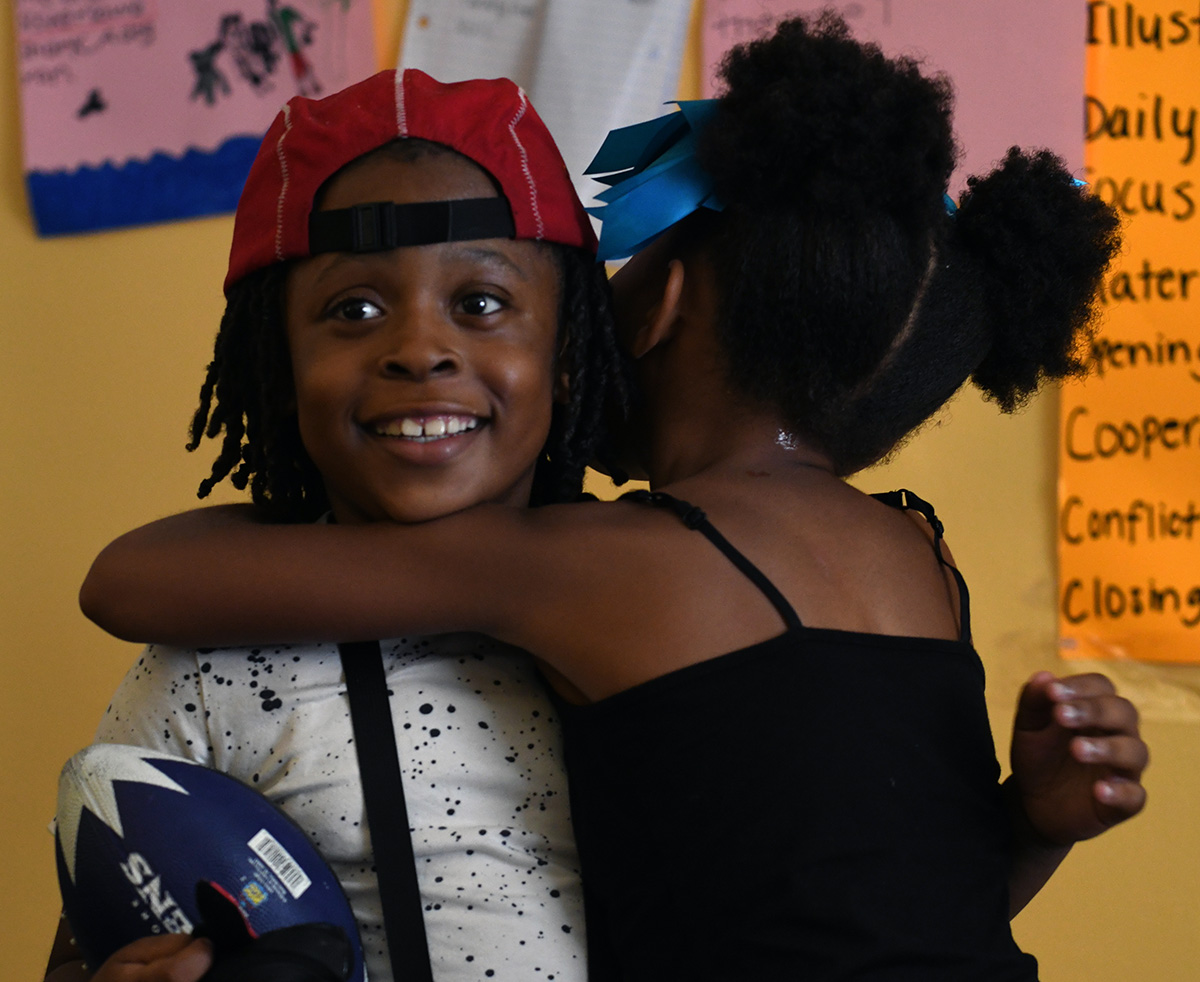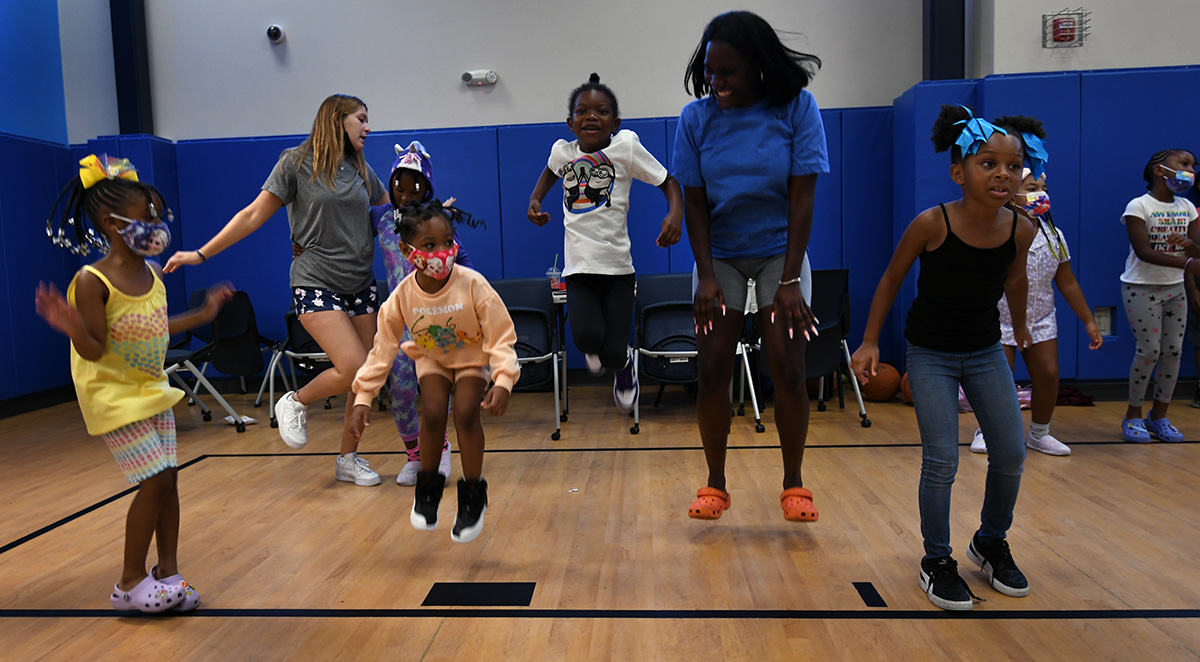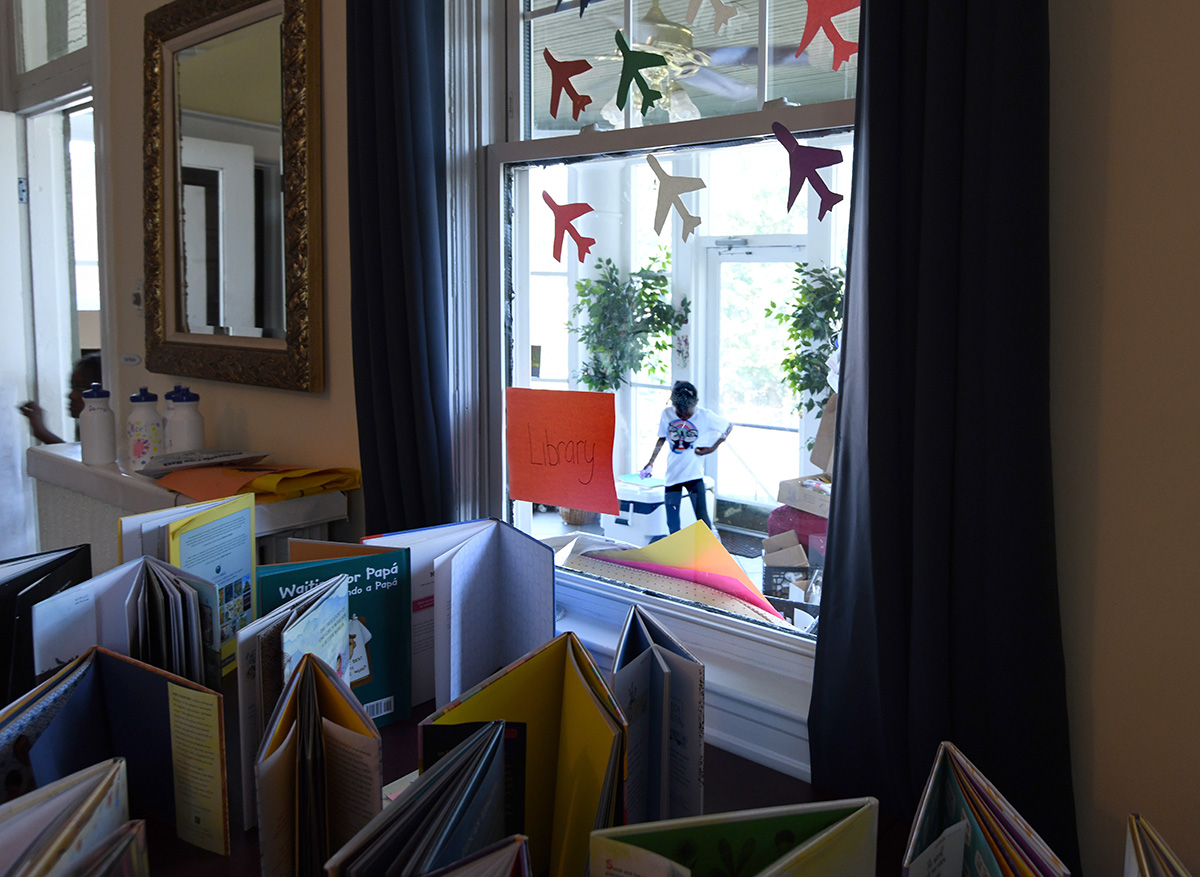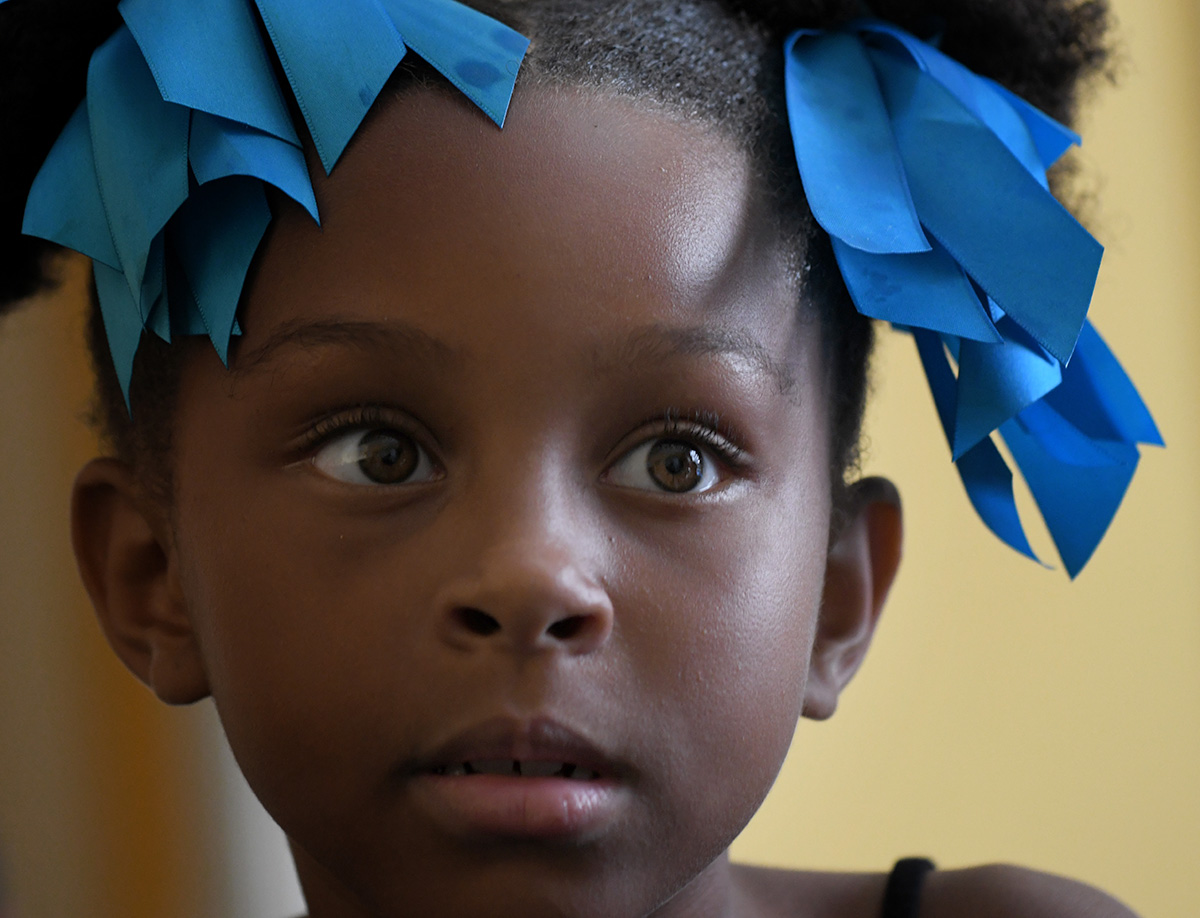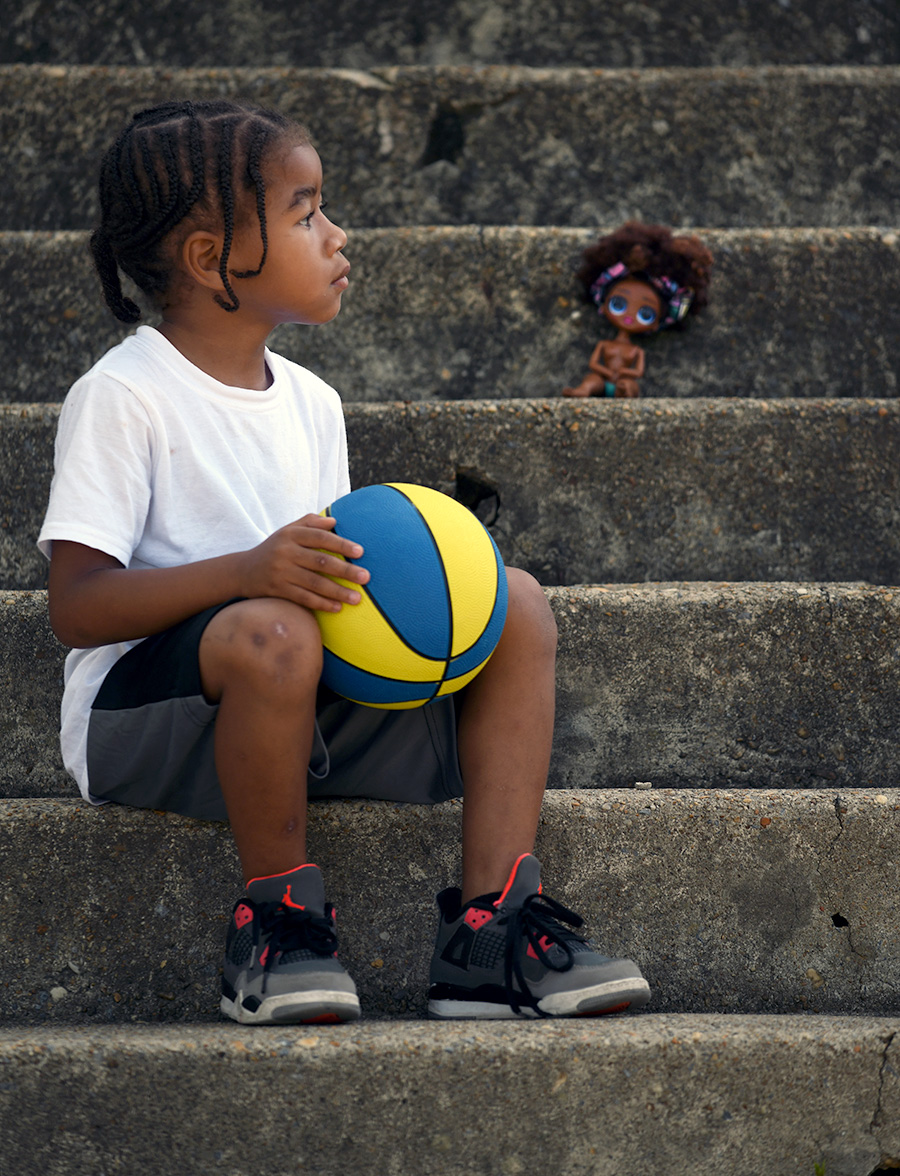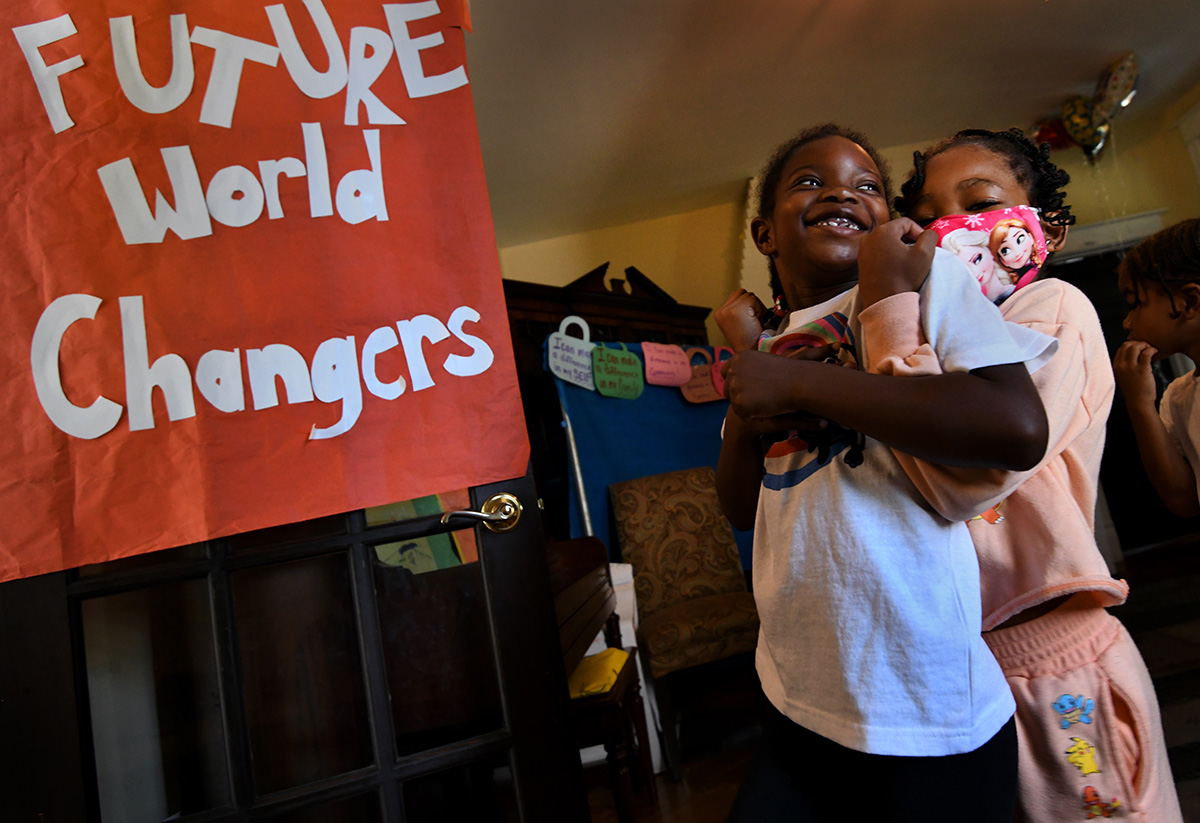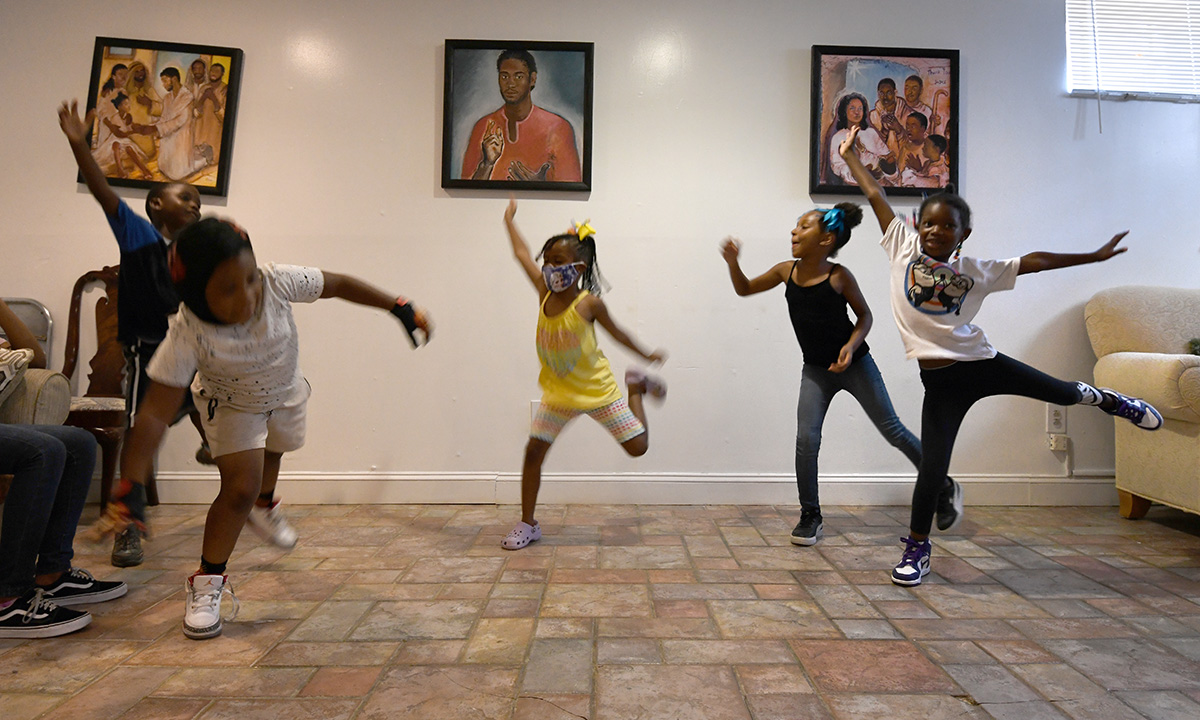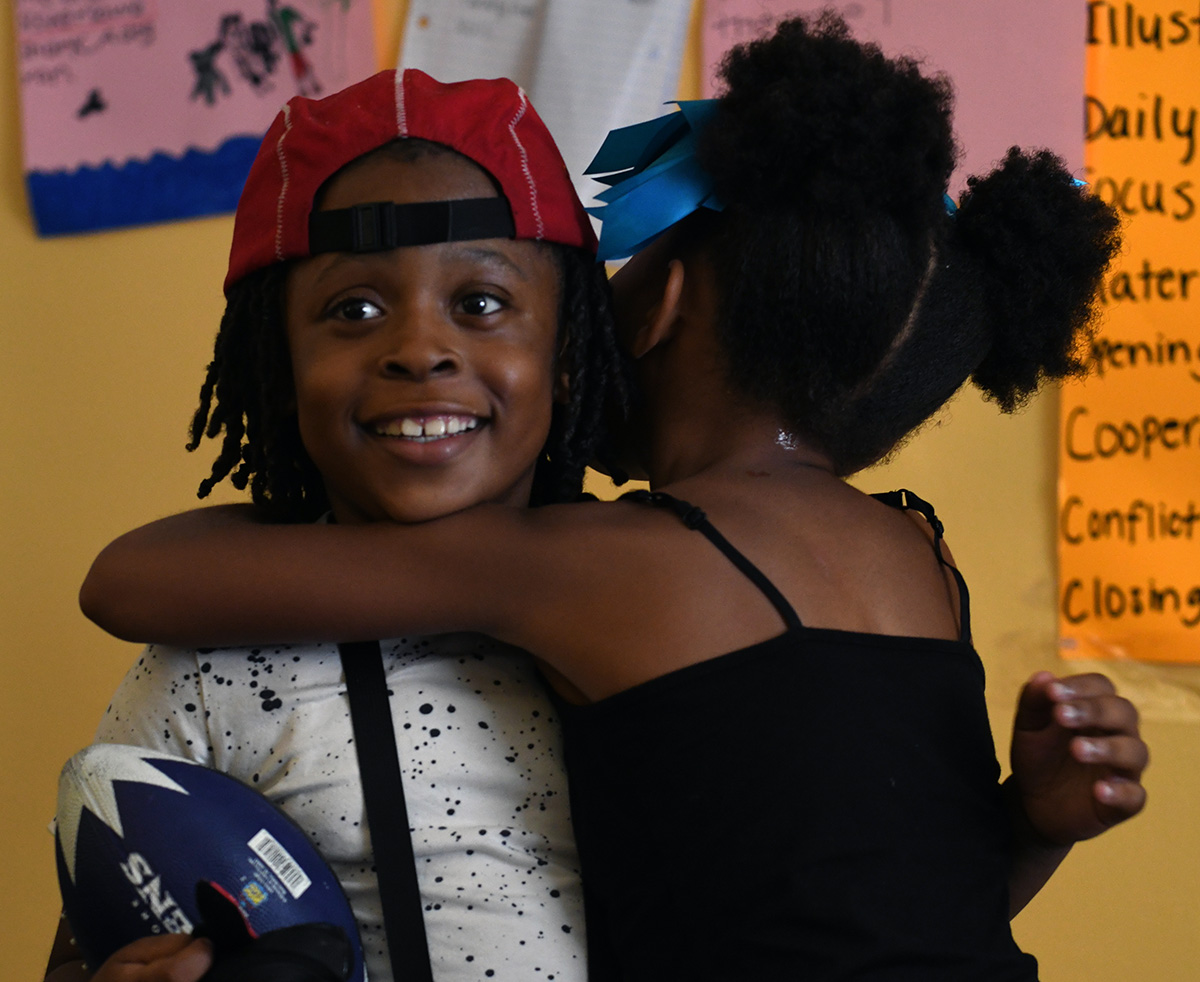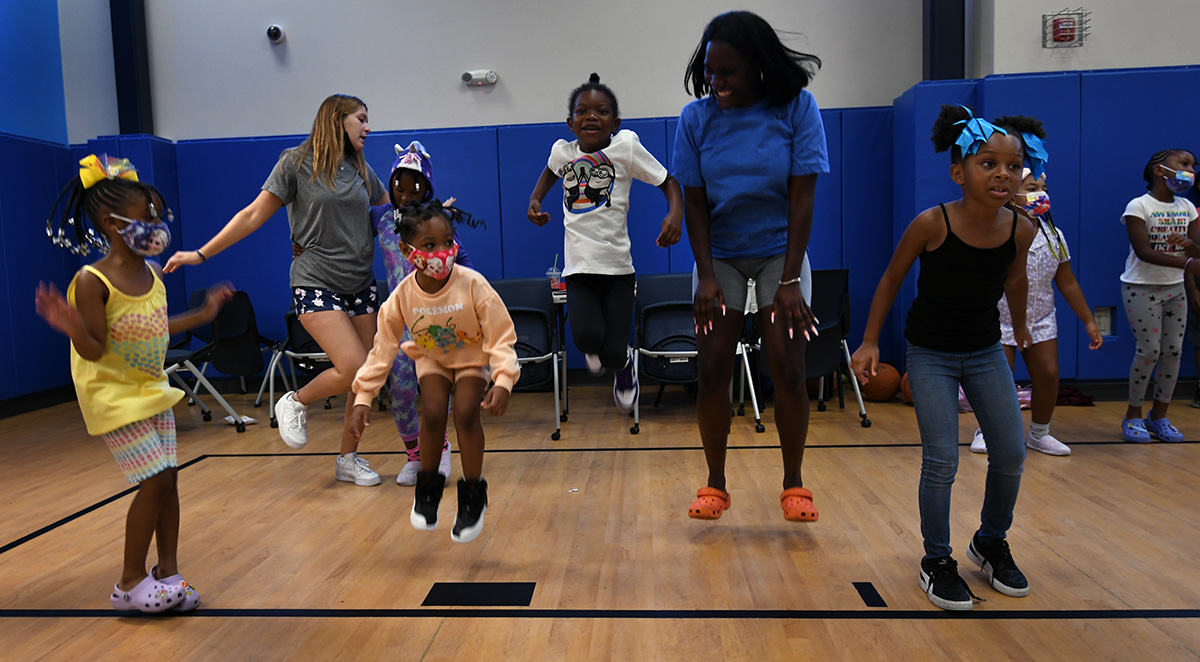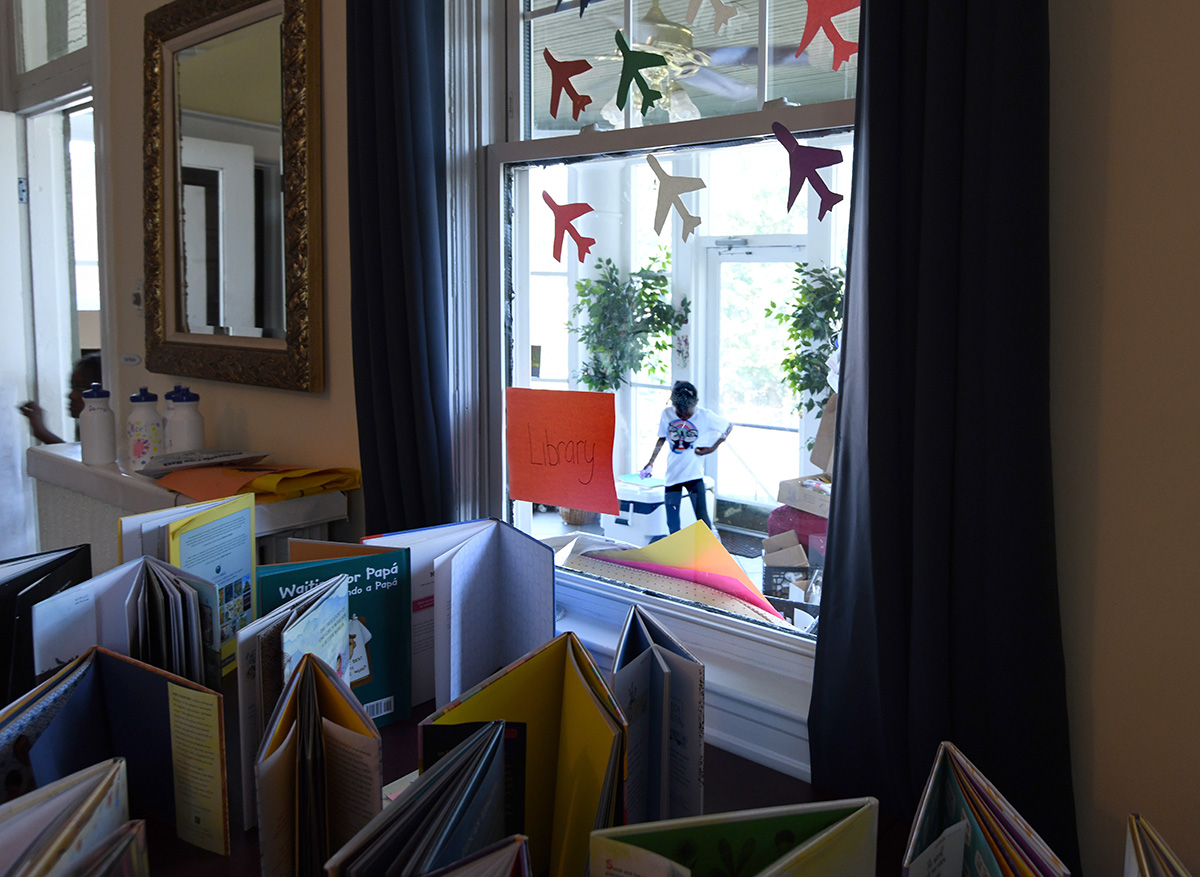 His church began supporting the program through funds dedicated to missions, and in recent years has funded it via an endowment, along with public and private partnerships.
"Our faith informs us about how important it is for us to make sure that the next generation not only knows God but that they are prepared to continue to really stand on the shoulders of the preceding generation and to carry the mantle forward," Moody said.
Birmingham has both a high murder rate and a high violence rate, and many kids are coming from communities where they haven't seen themselves in a positive light. With these schools, the pastor said, scholars can see the possibilities of what they can be.
"In the Old Testament, the nation of Israel is often taught to talk about the goodness of God and their faith principles with their children and their children's children," Moody said. "For us, pouring into the next generation, making sure that the next generation is educated … and prepared to live their best life and affect society in a positive way is an extension of what we believe God has called us to do."
What can your congregation learn from the Freedom Schools model of formation and community engagement?
Questions to consider
How does your congregation nurture the holistic well-being of children and families in your community?
How can partnering with a large national project like CDF's Freedom Schools empower your faith community's commitments to the young?
How do the five components of CDF's model speak to your faith community's theological understanding of discipleship and the formation of children?
How does the Freedom Schools model activate young people on issues that matter to them? Why might this matter to your church?
What can your congregation learn from the Freedom Schools model of formation and community engagement?
In 2021, Darnella Frazier received a special citation from the Pulitzer Prize Board for her actions on a Minneapolis sidewalk the year before. Frazier, then 17, literally refused to look away from George Floyd's murder and made sure the rest of us could not look away either. On May 25, we mourn the second anniversary since Floyd was killed by police officer Derek Chauvin; the video Frazier captured of that crime helped spark a summer of uprisings.
The Pulitzer citation recognized her courage in recording "a video that spurred protests against police brutality around the world, highlighting the crucial role of citizens in journalists' quest for truth and justice."
What do we make of a teenager who bore witness to an act that traumatizes her to this day but that she realized she had a responsibility to document? How can we balance that against a societal tendency to avoid what we don't want to see and to prevaricate and dissemble about the unavoidable truth before us?
Most of us prefer to avoid difficult situations. It's why we may not make eye contact when a conversation turns unpleasant. It's why we may delay a doctor's visit when we fear the diagnosis.
Even when we know we need to engage more deeply or speak up, we sometimes choose to avert our gaze or divert the discussion rather than deal with what is urgently before us. We claim absolution through avoidance.
Late last year, the Episcopal Church and the market research firm Ipsos conducted a wide-ranging survey on religious beliefs among more than 3,000 Americans. Questions ranged from sussing out levels of involvement in a faith community to gauging how people of faith perceive themselves and are perceived by others:
"How involved are you in a religious community/church/mosque/synagogue/temple?"
"In your opinion, how well do Christians you know represent the values and teachings of Jesus?"
"What characteristics do you associate with Christians in general?"
Let's call what shows up in the last two a "goodness gap." Christians tend to see themselves as exemplars of Jesus' words and example; others do not.
The national study, titled Jesus in America, also showed that while there was agreement on the importance of Jesus as a spiritual figure and the desire for all to be treated equally, there were some crucial disconnects on the church and race, from the racial climate within the church to what helps bring people together.
Specifically, while 61% of mainline Protestants and 53% of evangelicals agreed that people of color in the U.S. are affected by racism, they were less likely to see racism in the church, with only 43% and 39%, respectively, agreeing that it exists there.
Meanwhile, 83% of mainline Protestants and 80% of evangelicals said that understanding history helps us "do better in the present." But at the same time, 41% and 45%, respectively, said that "talking about racism pushes people apart instead of bringing them together."
To be clear, this indicates that within those two groups, a significant number believe that racism is an issue that melts away at the threshold of the narthex and that knowing history is helpful as long as we don't talk about it. We perceive the problem at a distance but not up close. We understand its underpinnings but don't want to discuss them.
That's to our profound loss. Consider the words of curator and writer Cole Arthur Riley: "When memory endures no scrutiny or curiosity or challenge from the exterior, it can lead to a profound loneliness at best; at worst, individual or collective delusion."
Significant percentages of both groups said they do not believe that churches discuss racism and slavery to make white people feel bad about themselves — 45% of mainline Protestants and 46% of evangelicals — yet that aligns closely with the number who said that discussion leads to division.
Christopher Moessner, Ipsos senior vice president for public affairs, wrote in an email to Faith & Leadership, "When I read this data it tells me that we are struggling as Americans to understand our past and how it relates to our future. Everyone wants equality for their children moving forward, but not everyone is comfortable talking about the elephant in the room: RACISM in all forms and places. We may have a shared history, but we do not have a shared experience."
If we don't perceive racism as near us, we may assume it isn't our problem. If we don't ever talk about it, we may assume we don't have to think about it too deeply. If we don't ever learn the diagnosis, we may assume the disease cannot be consuming us from the inside.
One of Jesus' practices that those around him — followers and foes — found most disconcerting was the way he saw people and situations that polite society generally ignored, and then he got up close with them. He touched and was touched by; he dined with and blessed.
His actions underscored the shortcomings of refusing to engage.
We continually confront efforts to shore up the flagging self-esteem of those who whitewash history and pad the present with bans and barriers intended to cushion their discomfort. But if churches and faith leaders are to be repairers of the breach and doers of the word, they cannot let people of faith look away.
To be clear, this indicates that within those two groups, a significant number believe that racism is an issue that melts away at the threshold of the narthex and that knowing history is helpful as long as we don't talk about it.
As the Rev. Lisa Friedman of the Unitarian Universalist Church of Minnetonka observes, few people wake up in the morning saying, "I want to read property deeds."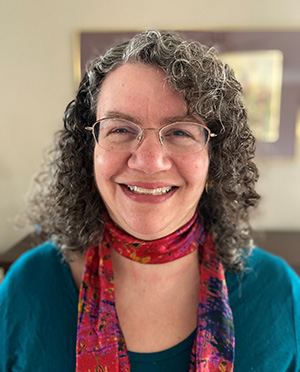 But members of the Minnesota congregation have done just that, going online to join thousands of other volunteers in transcribing racially restrictive covenants from historic property records. These restrictions, prevalent in the first half of the last century, kept people who weren't white from buying or occupying certain property.
Friedman's congregants are far from alone in seeing both the reward and the responsibility of joining in uncovering data that continues to have an impact in the present day. Faith communities across America have found opportunities to offer their help to such projects — and have learned about their own history and locations in the process.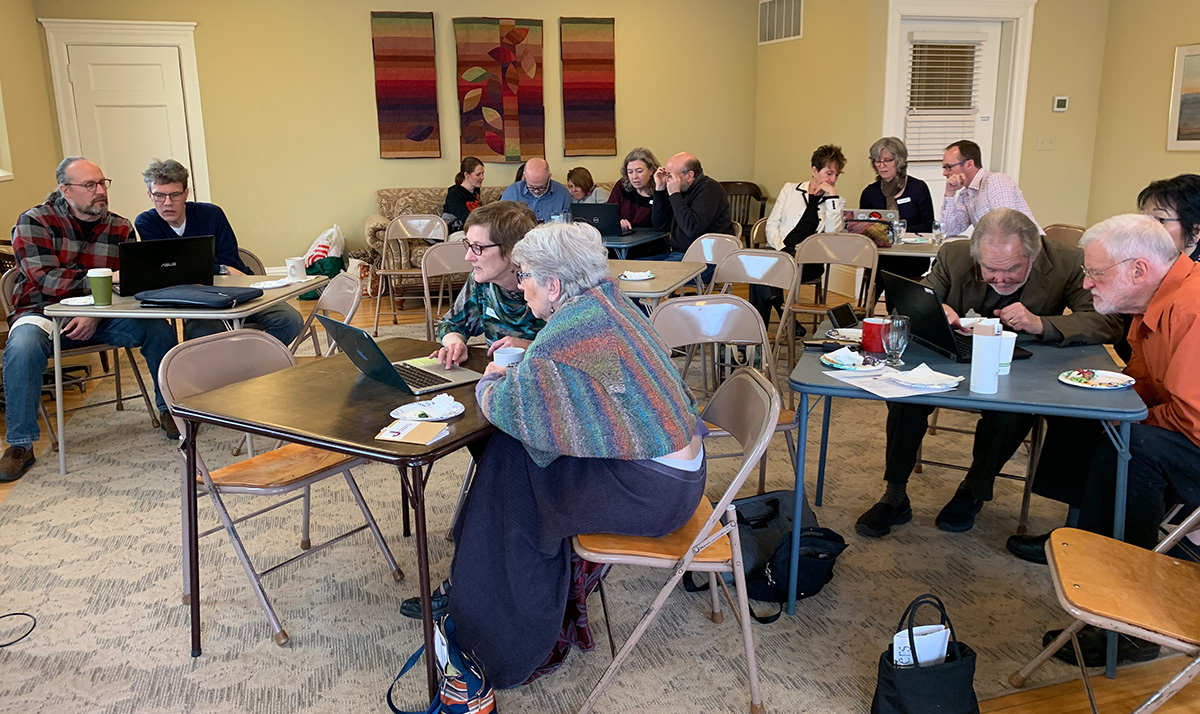 In joining the massive crowdsourcing data effort known as the Mapping Prejudice project, UUCM church members were helping expose the racist practice of land covenants, which drove segregation in Minneapolis, neighboring suburbs and many other U.S. cities. Such housing policies created the foundation for racial disparities in education levels, employment, poverty rates and homeownership across the country, with some of the largest gaps persisting to the present-day Minneapolis-St. Paul metro area. The U.S. Supreme Court held in 1948 that such covenants were unenforceable, yet it wasn't until 1968 that the federal Fair Housing Act made them explicitly illegal.
"We went through a process of learning as a congregation as part of our commitment to racial justice and looking at what it means to repair past harm and how housing impacts so many other things, housing and other inequities," Friedman said. "That learning has rippled out to the neighborhood, to the city and to a larger story. … If we want to be an inclusive, justice-oriented community, it is really important for us to take a stand and raise this awareness."
What projects in your city help uncover community history?

The participation of the Unitarian Universalist Church of Minnetonka in the Mapping Prejudice project is just one example of how churches and their members can contribute to developing data and learning from it. The process can help members and congregations understand their history, manage programs and services to meet changing needs, and take part in or learn from surveys about how their cohorts are responding to the pandemic and other issues.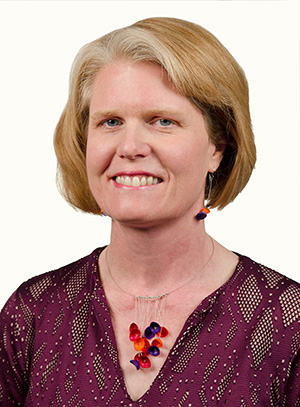 Faith organizations were some of the first to step up to join Mapping Prejudice, according to the project's co-founder and director Kirsten Delegard. Research she found shows that one way to change people's thinking and introduce new concepts is to do so in a place where they feel safe and have trusted relationships with other people.
"There's already a framework [in faith communities] for understanding moral responsibility," Delegard said. "There's an engagement — 'What is my role in the world? How can I make the world a better place through my action?' People are joining a faith community often because they want to put their faith in action. This provides a really good vehicle for that."
Researching local parish deeds for restrictive covenants will be among the subjects of a new online course the United Methodist Church is to begin offering in September, according to Ashley Boggan Dreff, the general secretary of the General Commission on Archives and History for the church.
The Local Church Historian School course will be self-driven over 14 to 15 weeks and will include video and interactive assignments from leading Methodist scholars and archivists on additional subjects such as determining which documents to save and how to archive them, Dreff said.
Are there experts around you who could help you research your context?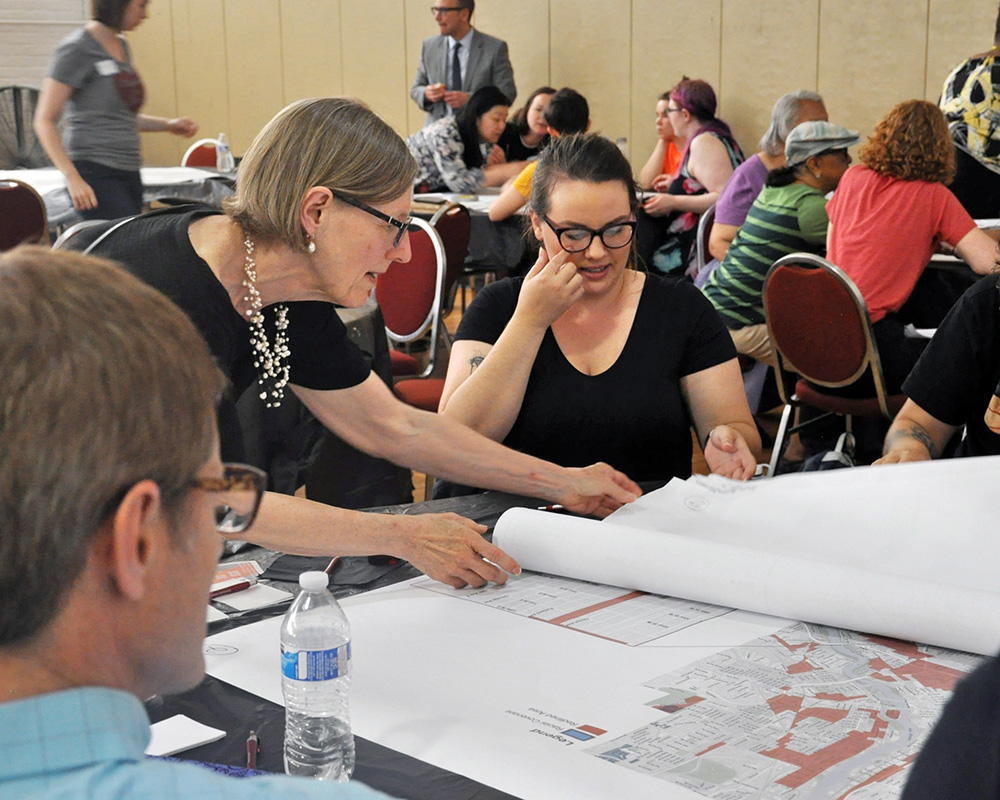 Dreff hopes the new, online format, with opportunities for participants to comment and join in community, will get more members to register for and complete the course. When the church originally offered the course through email in 2020, some 117 graduated of the more than 700 who signed up. The overarching goal is to encourage members to research church history, learning how Methodism has shaped their church and how local congregational history has shaped the Methodist movement.
"It's a way to rebuild community of a local church, to establish yourself not only as a congregation but how your congregation relates to its surrounding community," Dreff said. "What have you historically done to benefit or better the community around you? [And it's important to] explore some of the darker moments in one's past. How has the congregation not stood up for justice or been actively doing harm to those around it? There's a lot of potential in digging this out, both in terms of honoring your past and reconciling the past."
What are some primarily online activities that you could encourage your community to take part in?
When a church owns property with a restrictive covenant, members taking this course could see how the demographics of the community may have shifted from that time to the present, Dreff said. Members also could look into why their church changed locations — whether, for instance, it received the new property as a gift or whether "white flight" lay behind the move.
A supplemental course may focus on the District of Columbia, where in at least three instances, contemporary United Methodist churches with predominantly white or Black congregations are within half a mile of each other, Dreff said. At some point in history, Black members walked out of the white churches, bought their own property and established new, separate congregations.
"What is their contemporary relationship?" Dreff said. "Have they discussed their historical relationship? Has there been any attempt at reconciliation?"
In Milwaukee, several congregations of multiple faiths are eager to identify and find ways to discharge racial covenants in that city, according to Anne Bonds, an associate professor of geography at the University of Wisconsin-Milwaukee.
Members likely will begin transcribing deeds this summer as part of the university's Mapping Racism and Resistance in Milwaukee County project, said Bonds, a leader of the project, which is working in collaboration with the Mapping Prejudice project in Minnesota.
Also interested in taking part are two nearby Catholic parishes, one in a wealthier, predominantly white area, the other in a Black neighborhood.
"They've been trying to come to terms with the differences in their parishes in terms of the racial makeup — how they're so close together yet there's this deep divide racially and also socioeconomically," Bonds said. "They're wanting to know more about the history of segregation in their community and in their neighborhood, and how it happened."
A sense of urgency is driving interest in the project for many congregants.
"There's a recognition of the way in which these communities that are predominantly white have really benefited from these policies of racial exclusion," Bonds said. "Part of it is facing that history, and also a desire to act in faith to address what are seen as moral wrongs that have persisted. The desire and the goal to act on this and use this data is to both understand the history of the communities and to face that history but also to make change."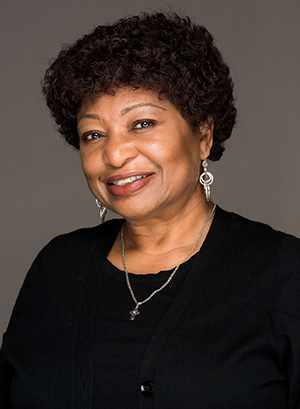 Garlinda Burton, the director of resource development for the General Commission on Religion and Race of the United Methodist Church, devoted an episode of the commission's podcast series to the Mapping Prejudice project, hoping to raise awareness to encourage other congregations to pursue similar data-driven efforts. Burton spoke to Delegard, Friedman and Daniel Pierce Bergin, the producer-director of a Twin Cities PBS documentary about the project, "Jim Crow of the North."
"The thing that we hoped to convey was that institutional and systemic racism is real," Burton said. "That it is having an impact in this very moment on how not only governments operate but how the church operates, how churches are funded, disparities in class, economics and race, education and resourcing — in this country and around the world. And these are the things that Jesus concerned himself with on his earthly walk."
Examining deeds for racial covenants helps expose institutional racism that otherwise can stay hidden, Burton said.
"The message was, 'Where can you start to repair? Where can you start to learn?'" she said of the podcast. "Everyone likes to talk about racial reconciliation. Everybody wants to reconcile, but nobody wants to do the work of repair that is needed for real reconciliation to happen. … Where can we start as a church to undo the things that are not of Christ, that keep us segregated and keep people broken and at war?"
The issues related to racially restrictive covenants hit home for the Unitarian Universalist Church of Minnetonka more than a decade ago when it discovered a covenant on the property it was buying for a new church. The May 2020 police killing of George Floyd, Friedman said, added urgency to the church's commitment to social and racial justice work.
But no clear path for what to do about the covenant appeared until they learned of the Mapping Prejudice project. Beginning in late 2020, several of the church's 300-plus members completed training and began transcribing digitized deeds on an online "people-powered research" platform known as Zooniverse.
Mapping Prejudice revealed that racial covenants were in place throughout the neighborhood of its new church as well as another neighborhood in Wayzata, the small city on the shores of Lake Minnetonka where the church, with more than 300 members today, has served western Minneapolis and its suburbs for some 60 years.
How have you attempted to understand the divisions of race, economics and class in your location?
The congregation had the covenant removed from its property title in February 2021, Friedman said. The church worked with Just Deeds, which provides free legal and title services, under a state law that allows property owners to remove discriminatory language from property titles. The city notified residents of the Wayzata neighborhoods with racially restrictive covenants that it could connect them with Just Deeds to explore their deeds' histories.
The covenant's removal coincided with the church's decision to place a Black Lives Matter banner on the front of its new building, visible to motorists on a busy nearby highway.
"Part of the conversation was that we're not just putting a banner to have a banner. We need to be doing the work to make that statement real," Friedman said.
Are there actions you could take, symbolic or otherwise, that acknowledge the history of the places you serve?
Questions to consider
What projects are in your community that are helping uncover your community's history?
Are there experts around you who could help you research your context?
What are some primarily online activities that you could encourage your community to take part in?
How have you attempted to understand the divisions of race, economics and class in your location?
Are there actions you could take, symbolic or otherwise, that acknowledge the history of the places you serve?