At the outset of its Opening Doors capital campaign in 2016, leaders at Austin's Covenant Presbyterian Church made a pledge: Once the congregation had paid off its remaining $7.5 million in building debt, some of the yearly savings from debt service would go to broaden its missional work, both existing ministries and new endeavors.
Celebrating its debt-free status in January 2019, the church began honoring its promise, using $100,000 of that year's surplus to erase more than $16 million worth of secondary medical debt that had burdened Austin's poorest residents.
The following year, its missions committee awarded another $100,000 in grants to four community organizations addressing homelessness in Texas' capital city.
Alongside traditional missions work, Covenant also established the Institute for Missional Formation, tasked with addressing a more abstract problem. Too often, senior pastor the Rev. Thomas Daniel told his congregation, we lead "bifurcated lives," with our faith lives entirely separate from our work lives.
What if the church could equip its members to integrate the two — "where God has you seven days a week, where you are, for a purpose"? he asked. What would that mean to the city of Austin?
Task forces within the church brainstormed ways to engage the issue, suggesting everything from establishing a lecture series to opening one of Covenant's buildings as a missional outpost in the middle of the city.
Ultimately, Covenant took a hard look at its vision statement and decided that the solution wasn't going to be one big idea driven by the church but a multitude of smaller efforts fueled by the passion and expertise of its 2,000-plus members.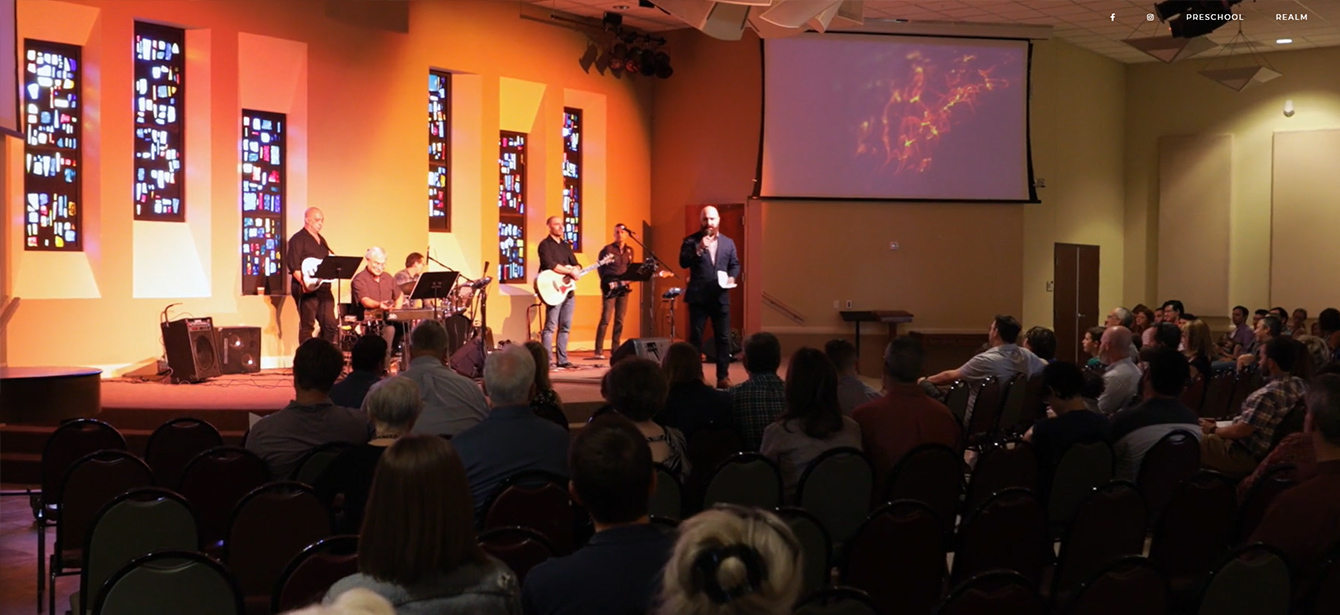 "Our vision statement is 'Encouraging one another to follow Jesus wherever we live, work, and play.' What if we fund that?" Daniel asked. "The best gift we can offer is our people, rather than a program. What if we invested in our people to seek to live this out? What if Covenant became an incubator for lots and lots and lots of individuals to explore these kinds of callings themselves?"
Built on the idea that God has called Covenant Presbyterian to be "a love letter to the city of Austin," the Institute for Missional Formation established the Love Letter Fund, which will award up to $100,000 each year to social justice projects led by Covenant's members.
The projects must improve the lives of Austin's most vulnerable, be sustainable beyond the church's initial investment and, perhaps most importantly, provide tangible ways for members to use their gifts to follow Jesus' example.
What would it look like to fund — literally — your church's vision statement?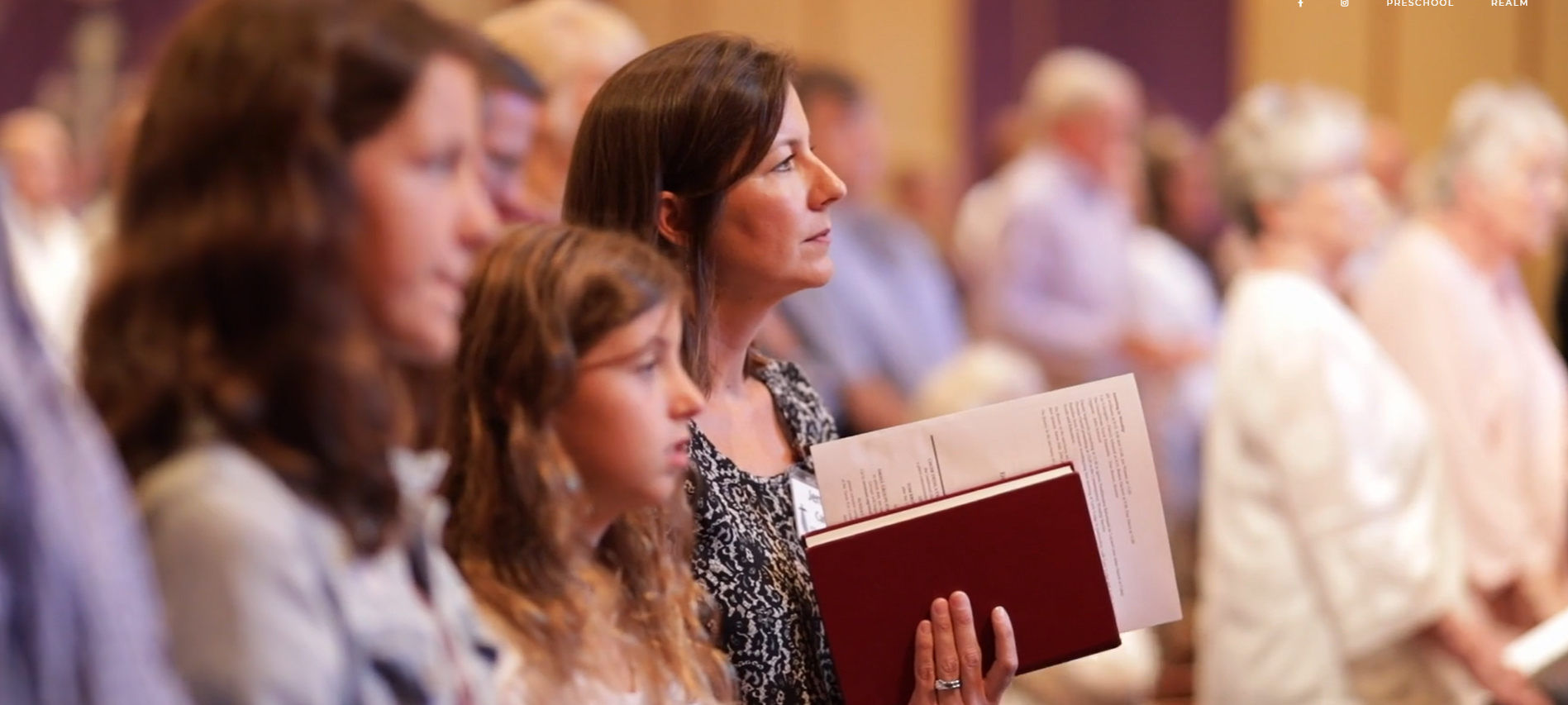 The Love Letter Fund committee received 17 applications in December 2020 for the initial round of funding, and in August, the church announced its first grant recipient: a nonprofit founded by three church members dedicated to offering low-interest microloans to refugees, recent immigrants and other underserved populations who might not qualify for traditional business loans.
Though none had prior lending experience, all three have backgrounds in either finance or business development, and all three "started with a burden: 'What does God want to do in my life, and how do I solve this bifurcated life?'" Daniel said.
And that's the beauty of the arrangement, he said. The projects, which will change from year to year, flow not from the church's clergy or session or even from its missions committee but rather from individual church members who have the expertise and desire to do good in the community— but may need some coaching and a little seed money to get started.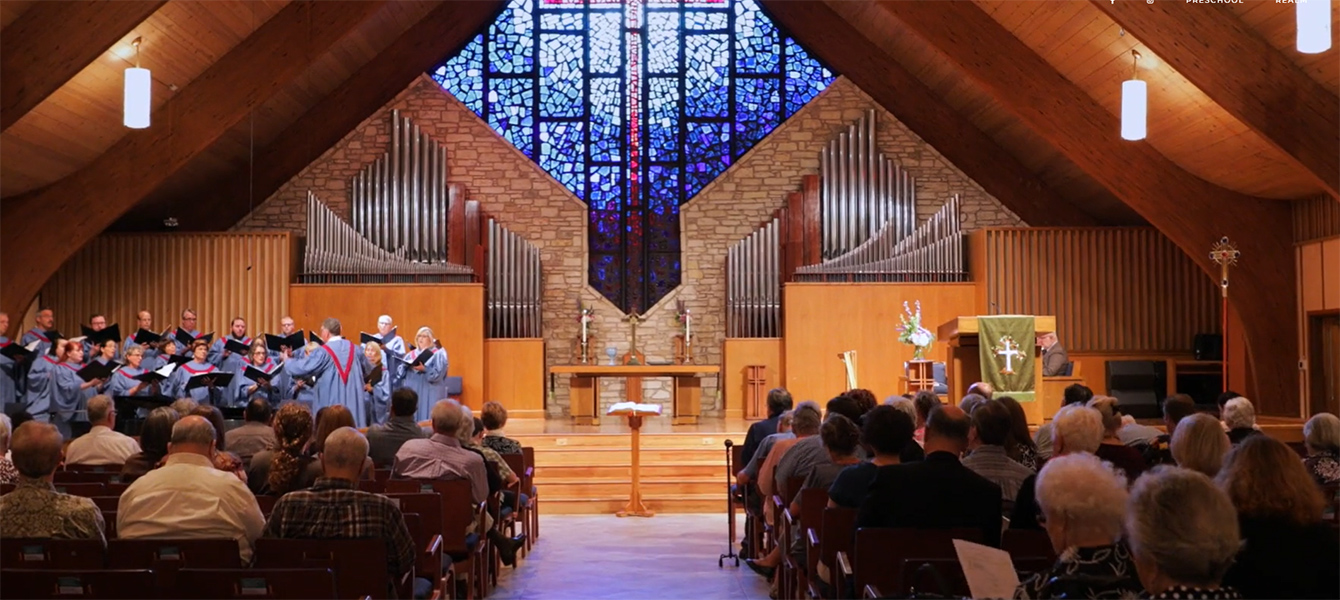 The people are the plan
"It's not about us. It's not about our program. It's about being an invisible catalyst behind our people," Daniel said. "Our plan is whatever you come up with next."
Too often, church leaders are in survival mode, "lurching toward quick fixes" in search of one all-encompassing mission that will solve the world's ills and energize the congregation, said Tod Bolsinger, the executive director of the De Pree Center's Church Leadership Institute at Fuller Theological Seminary.
Covenant's approach sidesteps the common misconception that the church as an institution is the solution, no matter what the problem is. Instead, Bolsinger said, Covenant has focused on discipleship, inviting individual members to use their unique skills — skills that church leadership may not have — to identify needs in the community along with creative solutions that the church can help support, though not necessarily lead.
"The goal is not to just launch some new things but to ask as we become more in tune to our neighbors, 'How might the charism of our congregation help? And how might that inspire us to change?'" said Bolsinger, who advised Covenant as they created the Love Letter concept.
Being an "invisible catalyst" can be a challenge for institutions wanting to make a visible difference with their investments. To what efforts does your church contribute in which your investments are invisible?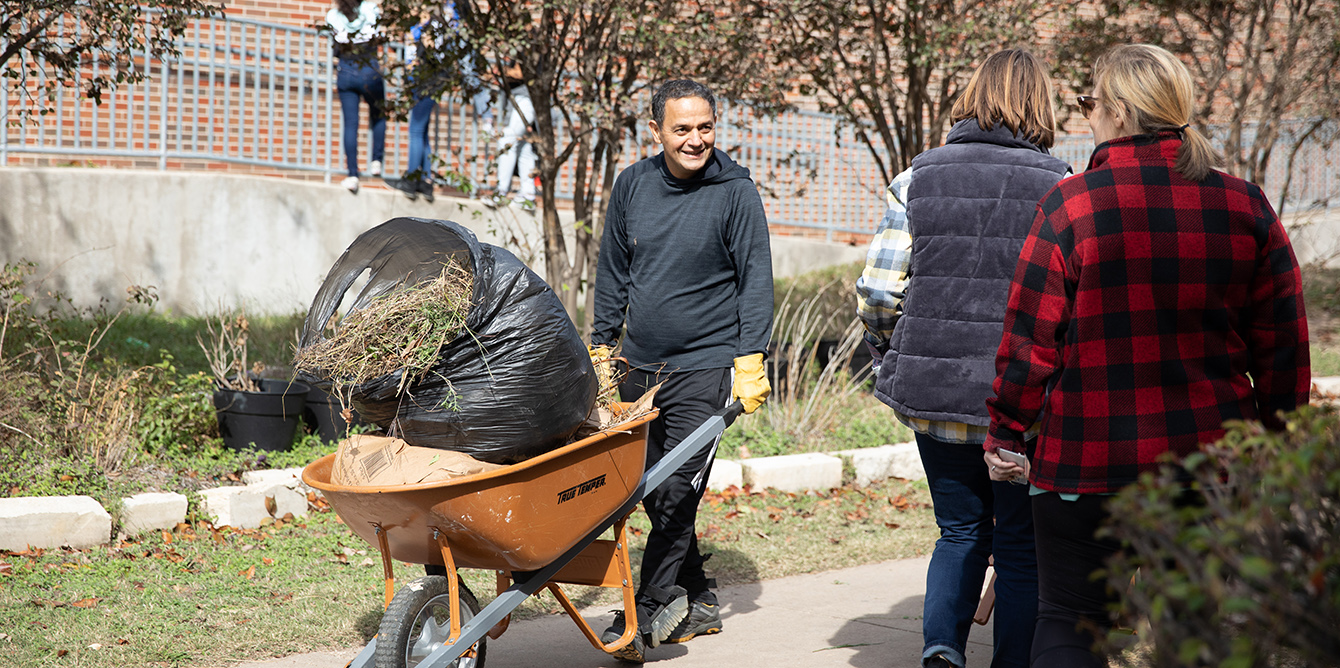 That transformative component was critical for Covenant Presbyterian. The 60-year-old congregation in downtown Austin is not the first to offer financial backing for creative social impact ventures, said Daniel, who pointed to similar programs at First Presbyterian Church Houston and First Presbyterian Church of Atlanta. At least during this pilot phase, Covenant grant applicants are required to be members of the congregation.
"This is specifically so our people have to wrestle with their own call. Our people have to own it; they have to roll up their sleeves," Daniel said. "It's not just about who in the world has a good idea to help other people. It's about our people's discipleship. It's a commitment to the formation of our own people, not just other people."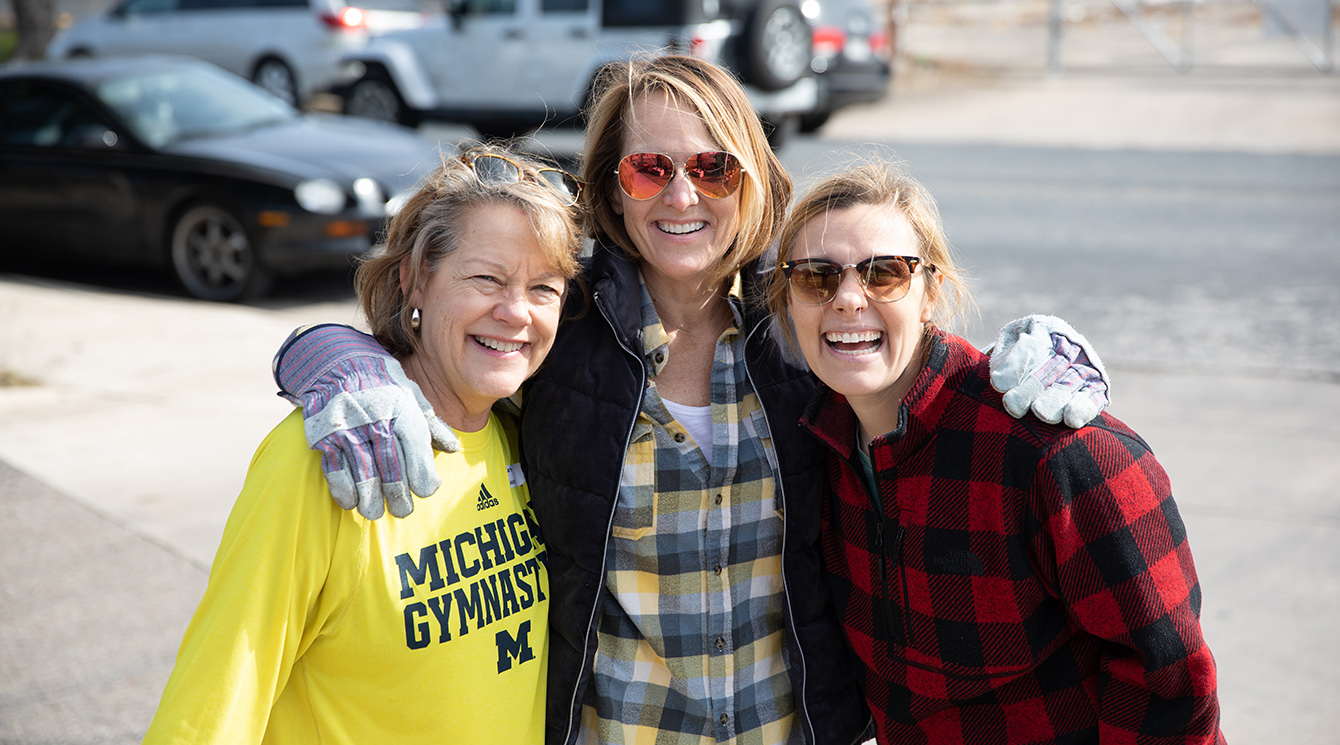 Unveiling the Love Letter Fund during a Sunday service last October, Daniel noted that the old model of church participation — "If you build it, they will come" — is collapsing.
Worship services are no longer the feeder system for all the church does, he said, and waiting for people to come into the building to experience God's love isn't going to work. So the church was trying something new.
"You're the idea. You're the plan," he told worshippers. "We're going to invest in you, the thousands of gifted people in the Covenant orbit, to experiment and try something new [so] that you might be able to make a difference."
That willingness to experiment is abundant in entrepreneurial settings but sometimes less so in faith institutions, said Bolsinger, who leads workshops aimed at helping churches adapt their ministries to a changing world.
Through the Church Leadership Institute, he has begun working with about 40 other churches in an 18-month program that uses much the same process he introduced at Covenant, Bolsinger said.
He preaches "adaptive capacity," the ability to evolve and meet new challenges through learning, facing loss and navigating competing values — like attracting more people to the pews versus having an impact on the neighborhood, he said.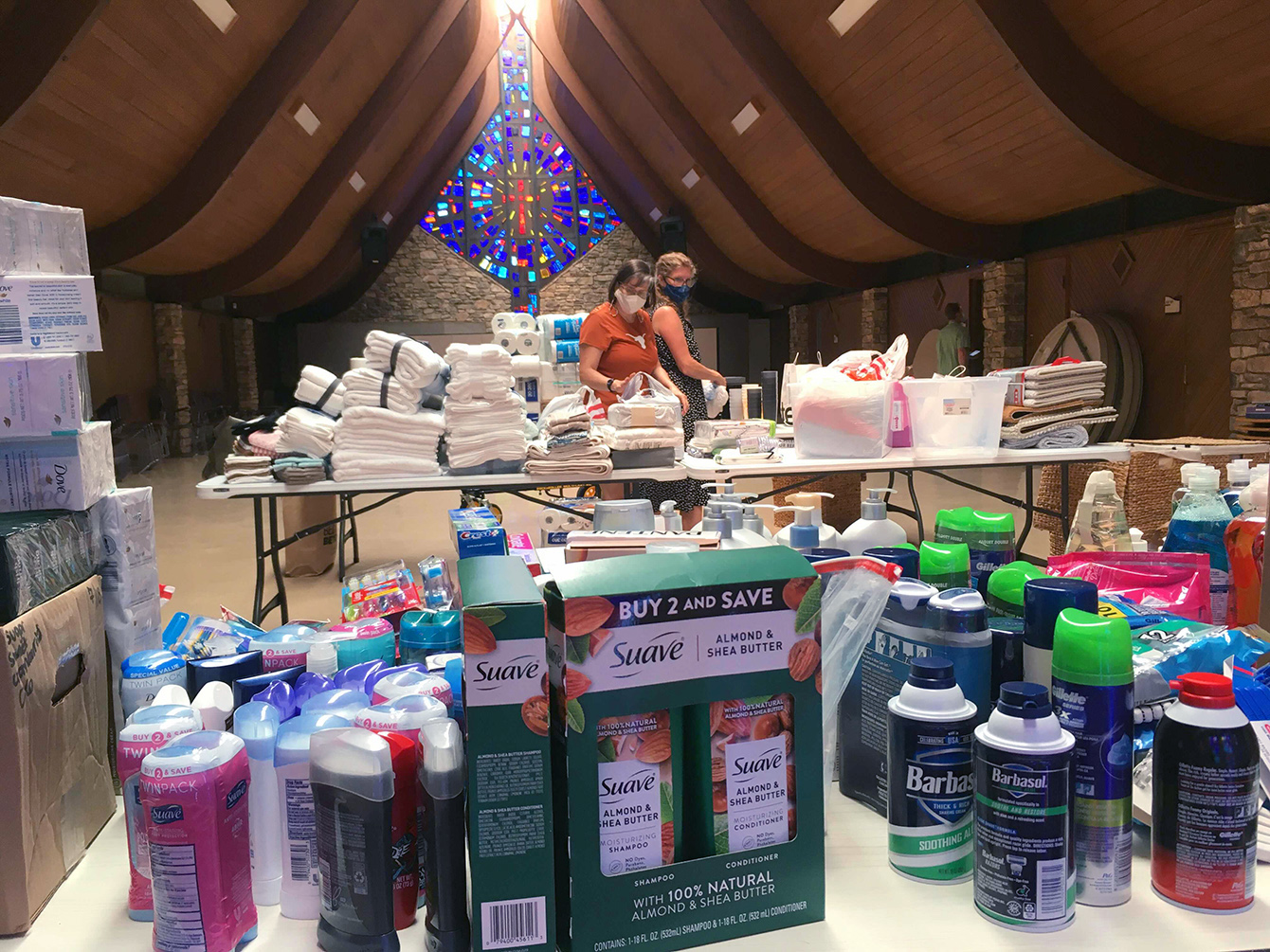 As part of that process, Bolsinger urges congregations to identify "pain points" in their communities and then learn how best to address those through "safe, modest experiments" that play out over time. That takes patience and works best in churches where a great deal of trust already exists between the congregation and the leadership, he said, churches where overnight results aren't necessary to keep everyone engaged. It also requires clergy who can tolerate efforts that don't work as planned.
"You're changing the conversation from, 'Is this successful?' to, 'What have we learned?'" said Bolsinger, who is also a senior congregational strategist and associate professor of leadership formation at Fuller. "This is a really different process and approach, but the goal is the same: for people to experience the love of Christ in the midst of broken places in the world."
Daniel assembled what one Covenant member called "an all-star cast" of creative thinkers and business-savvy professionals to spell out how the Love Letter Fund would work and what criteria would be used to judge applications. Another three dozen or so church members, including attorneys, accountants, marketing executives and writers, volunteered to mentor applicants and help them navigate some of the complexities of launching a startup.
Proposals ran the gamut, from a medical student establishing a COVID testing program for Austin's homeless residents to an attorney who wanted to help low-income families preserve generational wealth by providing low-cost wills.
What might happen if your church stopped asking, "Is this successful?" and instead asked, "What have we learned?"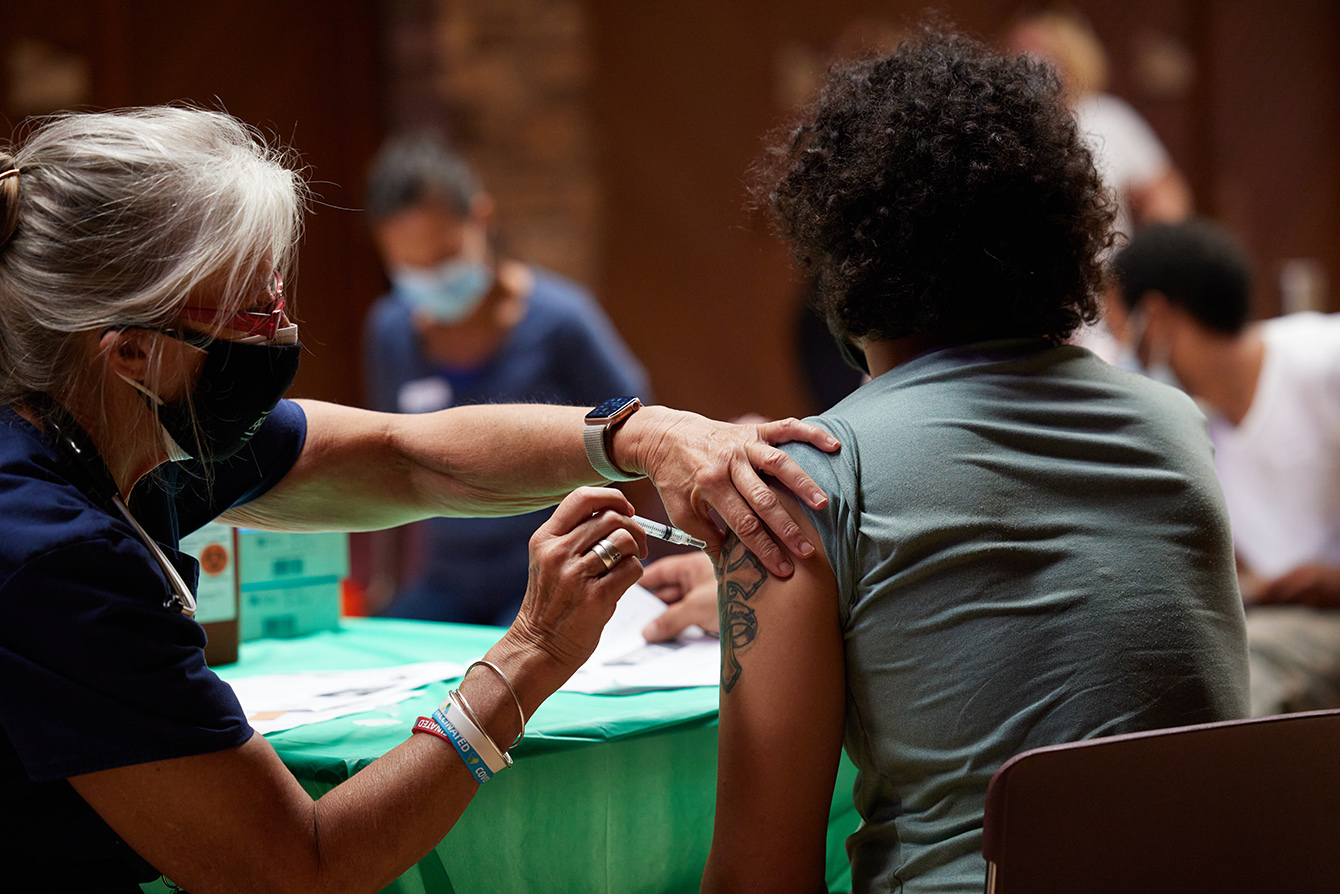 In addition to providing a solid business plan that addressed an unmet need in Austin, applicants had to show how the project would contribute to their faith formation and how it would continue beyond the life of the church's initial grant.
Using those criteria, the committee narrowed the initial pool of written proposals to three or four finalists, who then pitched their ideas in oral presentations, said Ethan Burris, who is the chair of the Center for Leadership and Ethics at the University of Texas at Austin McCombs School of Business and serves as chair of the Love Letter Fund committee.
Steve Goldsmith, a committee member and software executive, said it was refreshing, as a lifelong churchgoer, to have his faith and work worlds "collide."
"I've done Bible study. I've done prayer groups. And this is the first time — I'm in my late 40s — that I've felt like I can really engage with my whole capability and not just be in spectator mode," he said. "I've gotten so much out of it."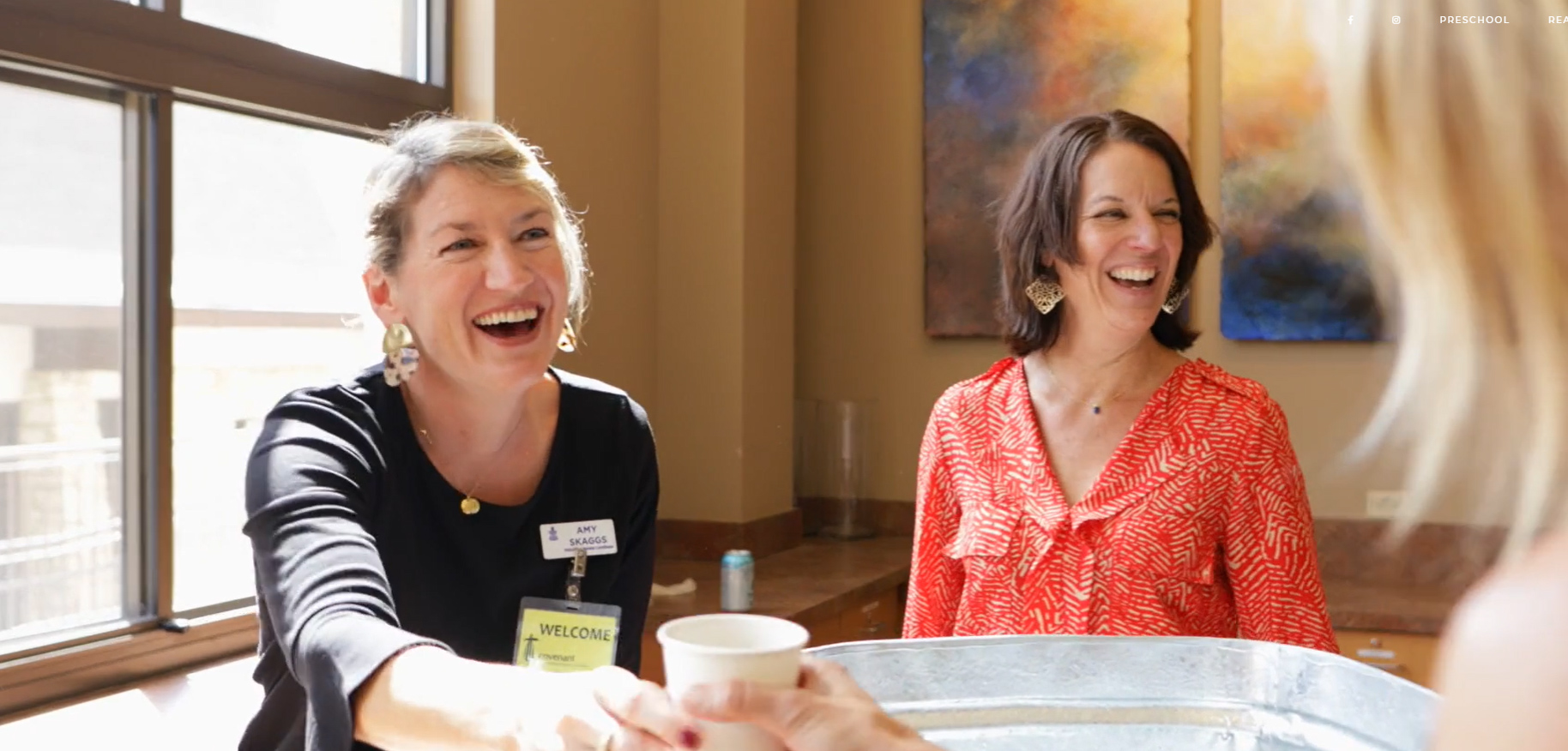 The group's favorite proposal was submitted by Shirin Keshavarz, a businesswoman and Iranian refugee who had launched a catering business during the pandemic preparing her grandmother's Persian recipes and delivering them to friends, neighbors and the less fortunate.
She proposed expanding her home-based operation into a prep kitchen — and eventually a food truck or restaurant — and hiring other women refugees so they'd have a source of income and marketable skills.
But in April 2021, days before the church was set to announce Keshavarz as its inaugural Love Letter Fund recipient, she learned that the breast cancer she'd beaten several years earlier had returned, this time at stage 4. Keshavarz died in June.
Meanwhile, another group of applicants had decided to forge ahead with their idea, even without the Love Letter Fund grant, working to improve their business plan in light of feedback they'd gotten during the process. Still mourning the loss of Keshavarz, a beloved member of the congregation, the committee invited that group back to make a follow-up pitch.
Calling their idea the Margin Institute, the group proposed creating a nonprofit that would grant low-interest loans to recent immigrants and others who might not have the credit and collateral to qualify for funds from a commercial lending institution.
Dan Michel, an accountant and partner in a wealth management firm, said he started thinking about the concept after reading an article about government-backed lending in distressed communities. That led to a conversation about microlending with fellow church member Dan Pucci, who has a background in business development and had done mission work with Indigenous people and with inner-city populations.
Michel and Pucci knew each other from one of the church's small groups; another member of the group overheard the two talking and suggested that they meet with Matt McMichen, an accountant and controller at a health care solutions firm who had experience in startups. The trio was breathing life into their idea right about the time Daniel announced the Love Letter Fund concept, and participating in the application process helped them refine their business plans, Pucci said.
In August, Covenant awarded its first Love Letter Fund grant to the Margin Institute. And in mid-October, Margin made its first loan — to one of Keshavarz's adult daughters, who is pursuing her mother's dream of running a catering business that employs women refugees.
"This is exactly how I want to give back as a Christian," said Pucci, a day after Margin awarded that loan. "Twenty-four hours ago, it hit me — this is all coming together for all the reasons God wants us to be here on earth, walking the walk he wants us to walk."
How does your church cultivate spaces in which ideas can be "overheard" and shared to multiply creativity, resources and contributors?
Michel said he now plans to retire from his full-time job at the end of the year and focus his efforts on Margin, which already has about 10 potential clients referred to them by Refugee Services of Texas and several area congregations.
In addition to initial investments from its founders and seed money from the Love Letter Fund, the Margin Institute hopes to attract missions funding from other congregations and be certified as a Community Development Financial Institution, making it eligible for matching funds from the U.S. Treasury.
"We set out to help people change their lives. And sure enough, along the way, I've been exposed to people I never would've been exposed to and heard stories I'd never heard before," Michel said. "It has absolutely been phenomenal for me. I don't know how that's not transformational."
At Covenant, they're tweaking the Love Letter Fund process using feedback from the first round of applicants before starting another cycle in the spring. For instance, they're planning to match grant applicants with mentor "navigators" within the congregation earlier in the process to promote "greater connective tissue" within the church and lead to stronger proposals, said church member Jewel Crosswell Stone, a former strategy consultant at Deloitte who now works full time for an Austin nonprofit that provides low-cost loans to low-income women entrepreneurs.
Stone had never worked in a church before but was recently hired part time at Covenant to help with the Love Letter process; before that, she offered volunteer guidance on microlending to the Margin Institute team.
They're also examining ways to create a more meaningful experience even for those who don't ultimately receive grant money so that they still gain from the process — whether it's a better-defined vision, a list of next steps or simply a deeper understanding of how to live out their faith, Stone said.
"I appreciate so much the humility it takes as a church to see a need and be willing to recognize that they're not the ones to necessarily solve it," she said. "They've been deliberate about bringing in people with a variety of experience, but not necessarily church experience. There's a ton of humility around learning and just no ego."
What does transformation look like in your church?
Goldsmith and Burris said the committee has tried to balance being good stewards of the church's money with taking calculated risks in the name of spiritual formation.
Some of the Love Letter Fund projects may not work out, Burris said, noting, "You don't make big, massive changes in the world without taking some risks and making some failures along the way."
For now, Stone said, they're using "soft metrics" to gauge success of the program. Are applicants tapping into creative thinking? Are the projects sustainable, and do they provide tangible benefits to Austin's most vulnerable populations? Does the effort promote stronger connectivity within the congregation? And do members of Covenant feel empowered to use their gifts to make a difference?
Goldsmith noted that the answers to those questions may be years down the road. Churches need to have "a longer-lens desire" to sponsor programs like this, because — just as with a mission or a child care operation — it's a long-term commitment, he said.
What would a calculated risk in the name of spiritual formation look like in your setting?
Along the way, grant recipients will be asked to share their experiences with the congregation, Daniel said, including what they're learning about the Austin community and how the effort is affecting their individual faith journeys.
The entire process is creative, collaborative and limited only by the imagination of Covenant's members, Daniel said.
"The cool part about this is you have no idea where this is going to go. We say to our people, 'You're the big idea,'" he said. "They're going to come up with something I never dreamed of. There's something so empowering about that."
Questions to consider
What would it look like to fund — literally — your church's vision statement?
Being an "invisible catalyst" can be a challenge for institutions wanting to make a visible difference with their investments. To what efforts does your church contribute in which your investments are invisible?
What might happen if your church stopped asking, "Is this successful?" and instead asked, "What have we learned?"
How does your church cultivate spaces in which ideas can be "overheard" and shared to multiply creativity, resources and contributors?
What does transformation look like in your church?
What would a calculated risk in the name of spiritual formation look like in your setting?
If you have ever doubted that miracles can happen, consider this: I fell in love again with my congregation because of a church committee.
For real.
Last year, in fairly quick succession, both priests left my parish to pursue other calls. Under the double challenge of a pandemic and a discernment process about our property, endowment and mission, this felt like a gut punch.
Parishioners, some already disengaged from disembodied online worship and formation programs, felt shocked, abandoned, spiritually bereft and even angry.
In the midst of this communal ennui in late 2020, I was appointed to the rector search committee as a member of the vestry, the congregation's governing board. While eager to advocate for my own vision for our leadership, I was steeling myself for the impatience I sometimes experience with the plodding, secular feel of church committees.
But this ministry surprised me.
Over the eight months we met weekly (and then some), we did many of the things church committees typically do. We prayed, studied, discussed, trained, questioned, planned, designed, facilitated, hosted, updated a website, took meeting minutes and wrote reports.
Our group, nine adults and one youth, was guided by a diocesan process we adapted to our parish and the realities of COVID — which meant nearly everything we did was mediated by Zoom.
What distinguished this committee was a palpable sense of hope, genuine affection for one another, and an understanding of the holy responsibility of doing God's work together. This ministry was heavy and yet light, because we trusted one another and shared the load. But these characteristics did not emerge overnight. As happens with formation, they manifested slowly with practice and with God's help.
While this experience was particular to this moment and my context, some of the generative practices of our search process are replicable even in seasons of stable leadership.
What better time — as some churches return to in-person worship, anticipate a new program year and wonder about church life post-pandemic — to discern why we choose to live life in community with God and one another and to wonder where God is leading us next?
Center conversations in the movement of the Spirit.
In my experience, some church committee meetings can feel an awful lot like meetings in other sectors. We may sandwich our discussions between prayers, but the meat of the conversation is more about our own opinions or weighing pros and cons than about God's mission, our relationships with Christ, or how the Spirit is working right now.
One of our committee's first tasks was to write a collect together.
Developing shared language from the outset and repeating this prayer over many months formed us to engage a process of discernment rather than decision making — aligning our desires with God's rather than simply meeting our own goals. This prayer helped get us on the same page about our church's mission, situate our work within our baptisms, and invite the whole parish into the process.
Remember what you love.
One of the candidates we interviewed asked us, "What do you love about this place?" What a good question.
Church life can be aggravating, with its debates about pew cushions or carpet color. We wish the sermons were shorter or longer. We may not agree with the hymn selections or budget priorities. And church can become so familiar that we forget why we showed up and decided to hang around in the first place.
This question invites us to engage church emotionally, not just intellectually. With renewed affection, we remember how the floor creaks, why the same casseroles are always served at fellowship dinners, the predictable jokes about stewardship season.
We remember the saints who departed too soon, the dedicated volunteers who sustain ministries, the young people we have watched grow up. We remember those times we felt nurtured, delighted and purposeful.
Might this question serve as an icebreaker to a routine meeting? Might we answer it when welcoming newcomers? Might we incorporate it into our daily devotions, thanking God for the gift of the church we call home and inviting us into deeper service to its thriving?
Listen, really listen, to one another's stories.
A centerpiece of our search process was a parish survey and six listening sessions. More than 100 parishioners — including almost 20 youth — showed up on Zoom to share their stories. Some of these parishioners, who spoke passionately and sometimes tearfully, had not been attending worship but were willing to share their histories, hurts and hopes.
The conversations centered on four prompts:
How would you describe our church's mission and values?
Remember a high point, when we were doing God's work and fulfilling our mission. What was happening?
Remember when you most appreciated the ministry of a priest. How was your well-being nurtured and supported?
Using single words or short phrases, name three strengths of our congregation.
Storytelling, with its power to create healing and hope, is needed more than ever after more than a year of isolation and distancing. The fellowship that sustains us during periods of transition or conflict is nurtured when we stop to ask one another meaningful questions and allow ourselves to be shaped by what we hear.
Dream.
We concluded our first-round screening interviews by asking candidates what questions they wanted to ask us. One of the candidates posed three questions we returned to later in our discernment process: What was God dreaming when this church was founded? Where has God's hand been since then? What is God dreaming now?
Imagine what might happen if we considered these questions while preparing our annual budget or hiring staff. Instead of trying to get everything "back to normal" following the pandemic, we might stop and reflect on how COVID has created opportunities to be bold and try something new.
The search committee was not just making a hire but discerning a mutual call. Reviewing resumes and checking tasks off our to-do list was not sufficient to envision building beloved community together. We needed to pause to see ourselves woven into God's story of salvation — past, present and future.
Make space for individual and communal vocations.
We often enter committee assignments with a point of view we want heard. Effective, collaborative committee work requires that we create brave space for individuals to share their identities and calls — and then knit those together.
Our search committee had difficult conversations. We disagreed. We named our worries. We each authentically showed up. And in the end, we arrived at a moment of clarity, unity and joy.
We announced our new rector at the end of July. And for the first time I can remember, I felt genuinely sad that the work of a church committee was ending. For so many months, it was church for me.
We might expect churches and other ecclesial organizations to have a natural aptitude for managing conflict among parishioners and staff. After all, Christians are called to peacemaking, which should translate into an open culture that encourages raising and effectively addressing concerns.
But churches struggle with these issues as much as other organizations, maybe more. They often lack clear lines of authority, have modest to nonexistent oversight of clergy, staff and volunteer performance, and have few, if any, people willing and sufficiently trained to assess the conflict, let alone resolve it and restore relationships.
An overlay of bad theology or a strong majority voice that tacitly shames those who speak out and counsels silence produces further complexity. Concerns go unreported, unsafe conditions and minor improprieties are not corrected, and injury, illness and misconduct — ranging from harassment and discrimination to financial and sex crimes — result.
As a lawyer in the nuclear power industry, I find my work constantly informed by the premise that small problems uncorrected can easily become big problems. To avoid that, the industry emphasizes the importance of an environment where everyone feels comfortable raising nuclear safety concerns, no matter how small, and provides training, resources and oversight to support it. The industry's regulator — the U.S. Nuclear Regulatory Commission, or NRC – also expects that kind of environment and has various tools to assess and encourage compliance with its standards.
As I investigate compliance with these expectations, I see not only the benefits of such an environment, but also the behaviors that impair it. These experiences rush to mind when I learn about the reluctance of people in faith-based organizations to raise concerns — and the resulting harm — thus prompting me to translate my nuclear experiences into three key takeaways for leaders in ecclesial contexts.
First, it is important to frame an accurate image of the concerned individual (CI). Contrary to perceptions, CIs typically do not desire attention, revenge or pecuniary gain. They are often quite loyal to the organization and want it to succeed.
Yet they perceptively identify leadership behaviors that discourage raising concerns which, along with natural inhibitions against speaking out, forces them to struggle regarding the proper action. They fear ostracism, embarrassment and tangible acts of retaliation.
Under these conditions, CIs might test the organization's receptivity to their concerns by hinting at them, making relatively innocuous observations and then assessing the reaction as indicative of whether the concerns will be welcome. This practice is particularly common with concerns related to bullying and harassment, and it demonstrates how important the initial response can be.
Second, it is important to recognize a unique risk in ecclesial organizations — a leader's manipulation of theology to shame and silence CIs so the leader can avoid scrutiny, as depicted in the following scenario:
The Staff-Parish Committee (SPC) receives an anonymous report of concerns about the pastor, including detailed information regarding his absence from the office, failure to respond to emails, and refusal to visit sick and elderly members. The SPC chair informs the pastor that concerns have been raised and requests a meeting to discuss them.
The pastor states that he's certain that Angela, the associate pastor, has raised the concerns because she really wants his job. He hints that Angela has "other problems" as well and reminds the SPC of Matthew 18:15, which requires Angela to raise her concerns with him first. He advises the SPC chair to meet with Angela instead. The SPC chair calls Angela and asks whether she raised the concerns because she wants the pastor's job.
In this scenario, the pastor's arrogance prevents him from even hearing the nature of the concerns raised. He focuses on the person he believes raised the concerns, impugns her theological knowledge and ethics in not coming to him first, questions her motives, and denigrates her character. This suggests that he will retaliate against anyone he perceives to have raised concerns about him.
Unfortunately, the SPC yields to his self-motivated theological pronouncements and asks Angela whether she raised the concerns, thus inadvertently but very clearly communicating to her and others that if she did — or if she does so in the future — it will be her acts that are scrutinized, not the pastor's.
Third, because some ecclesial organizations lack the resources and infrastructure of large commercial organizations, it is important to start with small steps to encourage concerns with an eye toward continuous learning and improvement. Though each organization must adapt any guidance to its own context, adopting the following behaviors and practices are key first steps.
Behaviors:
Routinely request the opportunity to hear any concerns and commit to working with the parties involved to understand and resolve them.
Seek to understand fully each concern raised.
In all communications, focus on the concern, not the individual who raised it — information typically irrelevant to its resolution and best shared only on a strict need-to-know basis.
Treat CIs with appreciation, kindness and respect regardless of your view of the validity of their concerns.
Promptly condemn and correct any statements or actions disparaging individuals who raise concerns.
Act with humility, readily admitting your own lapses in judgment and encouraging feedback.
Practices:
Provide user-friendly, alternative avenues for raising concerns, both internal and external. These might include committee chairpersons, pastor(s), and diocesan or conference personnel. At least one pathway should permit receipt of anonymous concerns.
Provide clear guidance for receipt and consistent management of concerns, including:

Provisions for confidential treatment of information regarding each concern and its source;
Methods to ensure that the allegations of each concern are promptly assessed by qualified, objective individuals;
Triggers for involvement of external resources; and
Directions for timing and content of updates to the CI.

Assign responsibility for addressing each concern and its underlying causes, keeping in mind the need for independence.
These efforts require a modest investment of time and resources but have far-reaching implications. They cultivate self-awareness, discipline, patience and kindness. They ensure that Christian traditions of peacemaking and reconciliation receive more than lip service by becoming ingrained values supported by specific practices.
These nuclear industry risk-management practices point ecclesial organizations down a path with clear benefits. The Christian practices they reinforce should inspire church leaders to travel it faithfully.
Not too long after I joined the pastoral staff of a church, another team member gave me some feedback from our senior pastor's wife.
"The pastor's wife is uncomfortable with you sitting in the chair next to her husband," the staff member told me — she feared that congregants would think I was his wife.
I sat in the pulpit's second row for the next five years. Hyperaware of my presence as a single woman on the pastoral staff, I never spoke about this conversation again.
I often felt alone and misunderstood, and I wondered, do other Black clergywomen experience such challenges? I resolved to find out, and applied for a Reflective Leadership Grant to conduct an ethnographic study of Black clergywomen.
I wanted to explore the challenges, but I also wanted to talk to women who were flourishing and cultivating space for other women in ministerial leadership. I focused on the question, What makes Black clergywomen thrive?
I interviewed 11 Black clergywomen and 25 congregants, along with scholars whose work includes areas of Black women and religious studies. There were seven denominations represented.
During my research, I came to realize that I was not alone in my challenges.
The Rev. Dr. Renita J. Weems aptly articulated the shared experiences of a majority of interviewees when she told me, "Black women, especially single ones, make the best work mules — grossly underpaid and obscenely overworked. We forget our boundaries because Christianity and ministry have elevated sacrifice and silence in women as a virtue. Women have to learn the importance of boundaries, saying no and saving parts of themselves for themselves."
Yet that's not the whole story. In spite of the opposition that Black women have faced for centuries, I saw that they are dismantling that which is destructive, oppressive and seeks to limit their thriving.
I heard many hopeful stories. Women are refusing to give most of their time and energy to demanding respect or legitimizing their work, instead devoting themselves to preaching in pulpits, writing books, transforming communities through social activism, traveling abroad and living dreams that would have seemed impossible to their ancestors.
I am sharing some of the findings of my project, from which I identified three key factors that contribute to the flourishing of Black clergywomen.
Intentional self-care
Black clergywomen who flourished were not only committed to providing care for communities; they prioritized it for themselves. They were committed to rituals, rest, friendships and activities that nourished their souls.
"We [Black female pastors] try to bear [the] whole world and lose ourselves. … Joy has to be our active form of resistance," said the Rev. Cece Jones-Davis, who serves on the pastoral staff at The Table in Oklahoma City.
She said that part of her routine was watching a comedy show before going to sleep, "even stuff that's not good, because I need the lightheartedness before I can rest."
Clergywomen said they exercised, received regular massages, cooked meals and went on vacations.
Others learned to ask for what they needed to thrive, including sabbaticals, therapy sessions and, in some cases, travel funds for a spouse or a child to accompany them to ministry engagements.
Congregational ethos of care
Black clergywomen flourished in congregations that had an ethos of caring for them. In these spaces, they were paid well, and their contributions were valued and respected.
Elders and other congregational leaders understood the importance of supporting their well-being, including paying for professional and personal development.
Yet even where Black clergywomen were flourishing, they were often carrying more than their share — and suffering for it. Some churches claim to be progressive and egalitarian, but when you examine the roles, responsibilities and organizational charts, those ideals are not borne out in practice.
For those who hire and work alongside Black clergywomen, consider it your responsibility to assist in dismantling practices that silence, harm and prevent them from being able to speak up and show up as their full selves.
Congregational openness to new approaches
I also found that Black clergywomen thrived in places where congregations and their leaders showed an openness to dismantling systems and practices that hindered their expression of their whole selves.
In some churches, leaders were willing to re-envision and restructure hegemonic leadership and worship practices destructive to Black clergywomen — and the wider community.
Congregants at St. Paul's Baptist Church in Philadelphia told me about changes that happened when the Rev. Dr. Leslie D. Callahan became the senior pastor in 2009. Among them: learning to use inclusive language.
"The God-talk is different here. It is not what we were raised with or accustomed to," an associate minister at St. Paul's told me.
I found that Black clergywomen who were flourishing had been encouraged and permitted by denominational and congregational leadership to re-imagine new ways of leading and loving themselves and their congregations.
Their churches tended to show more signs of collaborative leadership; people in the decision-making circles did not all look alike, think alike or share the same educational and socioeconomic backgrounds.
Through making changes in liturgical practices, church governance and teachings that expand the imaginations of their congregants, Black clergywomen are modeling what it means to invite others into their liberation.
Their very work shows promise in that the life-giving traditions that have sustained Black people for centuries can be amended and overhauled to give more possibilities for the flourishing of wider communities.
What will it take for churches to consider other models, beyond the personality of one (usually male) person in the pulpit and the work of women behind the scenes?
It was not until I had the space and time to listen to the stories of Black clergywomen that I allowed myself to wrestle with the problematic situation I encountered in my previous church setting.
Why did I feel I had to stay silent? Why did we as a staff not teach people that a woman who holds power and is next in line to the pastor does not have to be his wife? Why did I move to the second row instead of working with my congregation to dismantle the prevailing assumptions about a woman's role in the church?
I was heartened to talk with Black clergywomen who are doing just that — taking care of themselves while changing the church. My hope is that they will not be left to do this work alone.