Dana Cassell is looking for a full-time job. I met Dana a decade ago, in her first year as part-time pastor of the Church of the Brethren congregation in our city. Ten years on, she has found that cobbling together full-time pay out of multiple part-time jobs is no longer financially sustainable. Dana, who is single, has also struggled to find a part-time role that will cover her health insurance.
I think of Dana each time I see an emerging consensus among church professionals that bivocational ministry is "the future." As congregations and their budgets dwindle, I understand why ministry is moving in the direction of a clergyperson with one or more jobs beyond the pulpit. For some pastors, that's a welcome revision of a role that can be isolating and insular. Ministry "beyond the walls" can offer possibility and hope.
But the turn to bivocational ministry as an answer to clergy shortage and budget woes is often shortsighted. Dana, as a bivocational pastor who directed a program to support people in bivocational roles, saw this firsthand.
In her denomination, many pastors classified as bivocational have supplemented their income with retirement benefits and savings. Others have served churches in a limited capacity while holding full-time jobs outside the church. But what about people with families? And can bivocational ministry support single people sustainably?
Responsible models of bivocational ministry require churches and denominations to consider factors of age, race, family size, location and marital status in policies for salary and health care benefits.
For unmarried people who receive no health care benefits from a spouse's job, paying full or partial premiums cuts deep into a paycheck. Unlike married bivocational clergy, whose family units often have a second income, single bivocational pastors are on their own to negotiate the shortfalls of their lower salaries. Even in connectional polities, the decision to provide health care benefits to pastors working up to 20 hours a week remains voluntary on the part of the congregation.
And then there's the issue of debt. The majority of clergy incur graduate school debt from a seminary or divinity school, but for Black pastors, the economics are even more stark.
Black seminary graduates are burdened with significantly more debt than their white colleagues. In congregational polities, Black pastors are less likely than their white peers to receive retirement benefits or health insurance through their congregational roles. For many pastors of color, bivocational ministry isn't an option but a requirement to make ends meet. That can mean managing a 40-hour work week and a solo pastorate simultaneously.
Another friend, Heidi, reminds me that this scenario of bivocational is different from a call to two vocations. "I would not choose to work in multiple settings," she tells me, "but I have done it out of necessity."
This distinction — between bivocational ministry and multiple jobs — is often left out when I hear bivocational ministry lifted up as a model. How can congregations and denominations support clergy in finding meaningful and mission-driven work? If that work requires returning to school for further training, are institutions and churches prepared to offer financial support?
I know the struggles of part-time pastoring firsthand. I once served in a part-time ministry role, cobbling together a full-time salary from other jobs. I received a stipend toward half of my health insurance premiums but nothing for my spouse and children.
My contract included no retirement benefits or dental insurance. During those years, one of my cavities rotted so badly that I eventually had to receive a crown. The cost was astronomical, and the pain was constant. I relied on public dental clinics and dental schools for my care, often waiting months for treatment.
Part-time roles meant absorbing not only financial precarity but also the psychological burden of risk. This reality affected my relationship to the church. If we could not care for the health of our clergy, what did this mean about our commitment to laborers outside the church? How could we proclaim good news for workers when our church workers barely got by?
My denomination, Mennonite Church USA, has recognized the health care inequity for part-time pastors and pastors of color. In response, the Mennonite Church in 2010 launched The Corinthian Plan. Congregations, area conferences and agencies that choose to enroll in The Corinthian Plan contribute to a Fair Balance Fund.
Wealthier congregations and constituents pay more into the fund to support congregations that struggle to pay the full premium. This form of economic redistribution addresses the needs of small churches and of bivocational pastors.
That plan was lifesaving for Pastor Tomas Ramírez of Luz y Vida Mennonite Church in Orlando, Florida. In 2017, he was diagnosed with leukemia. The Fair Balance Fund provided additional financial support for his expensive and extensive cancer care, including a bone marrow transplant. Because the costs were shared across The Corinthian Plan holders, he also did not see a spike in his premiums.
Other denominations are looking for new and innovative ways to provide their part-time pastors secure and healthy futures. My friend Dana's denomination, the Church of the Brethren, recently announced new guidelines for pastoral compensation. These include a minimum salary suggestion that takes into account inflation. They also look at housing costs with respect to ZIP code as well as calculating hours per week in a contract only after housing and pension costs are covered.
The church can't turn to bivocational language as an excuse to underpay or underinsure employees. If we aren't intentional about setting structures to support bivocational ministers, we can anticipate exploitation, exhaustion and failure.
The future of ministry may be bivocational, but it will be healthy, just and whole only if congregations and institutions work creatively and intentionally to redistribute funds, offer robust benefits and attend to the long-term stability of these roles.
In August, Ronan Rillovick boarded a Red Line subway toward Boston's sprawling Dorchester neighborhood, a working-class bastion of triple-deckers, gentrification-spawned condos and a smattering of majestic Victorians.
The 30-year-old university sophomore and part-time shoe salesman had been on what he described as a long journey in life. He grew up in Wakefield, Massachusetts, a suburb in the state's North Shore, in a "typical nuclear family." But after years of what he called being untethered, and with his family no longer around, he was headed for the closest arrangement to his experience growing up.
"I wanted community with people. I don't have a lot of family here anymore, so I just wanted to have a similar sort of community that's sort of like a family," he said.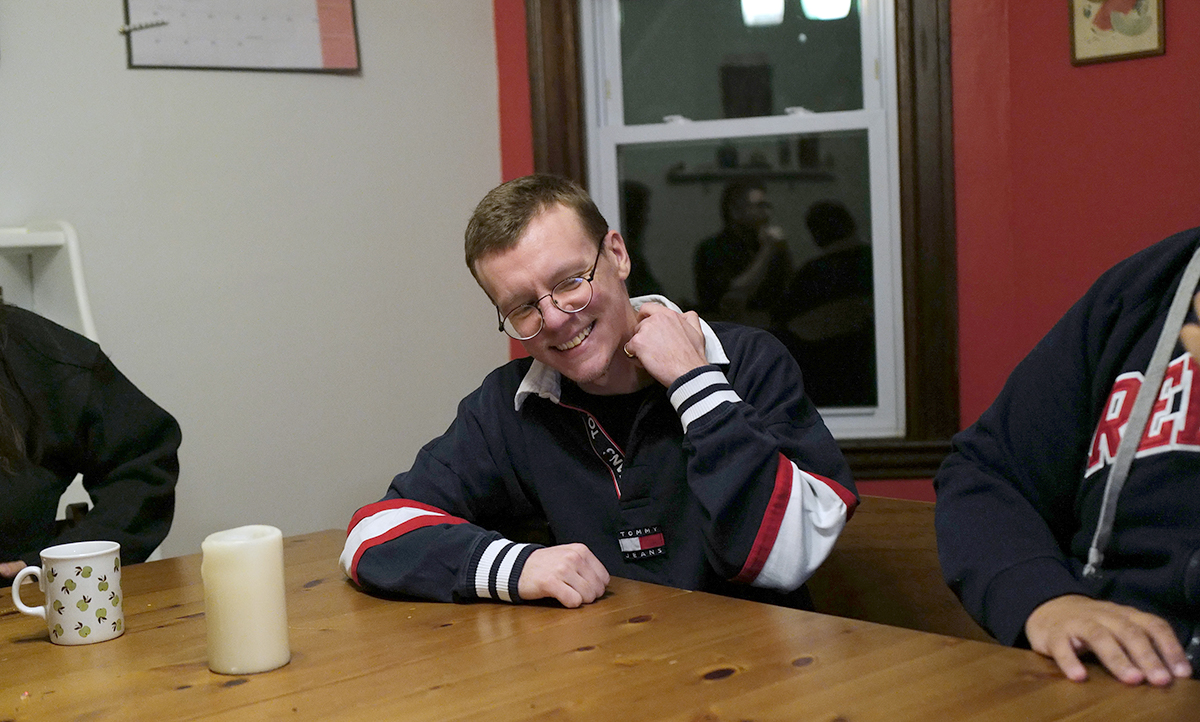 This would be his first day at St. Mary's House, a butter-colored single-family home a block from the coincidentally named Ronan Park, and one of four intentional communities started by the Charles River Episcopal Co-Housing Endeavor.
The nonprofit, CRECHE for short, describes itself as creating "a community-focused alternative to the for-profit housing market that is rooted in relationship and mutuality: co-housing communities in which people live like families, sharing meals, common spaces, and the rhythms of home care."
Residents in CRECHE households are chosen using a multitude of criteria, including spiritual cohesion rather than haphazard cohabitation. Participants in these intentional communities, as an alternative to protracted battles over responsibility for dirty dishes and control of the TV remote, commit to negotiating through conflict.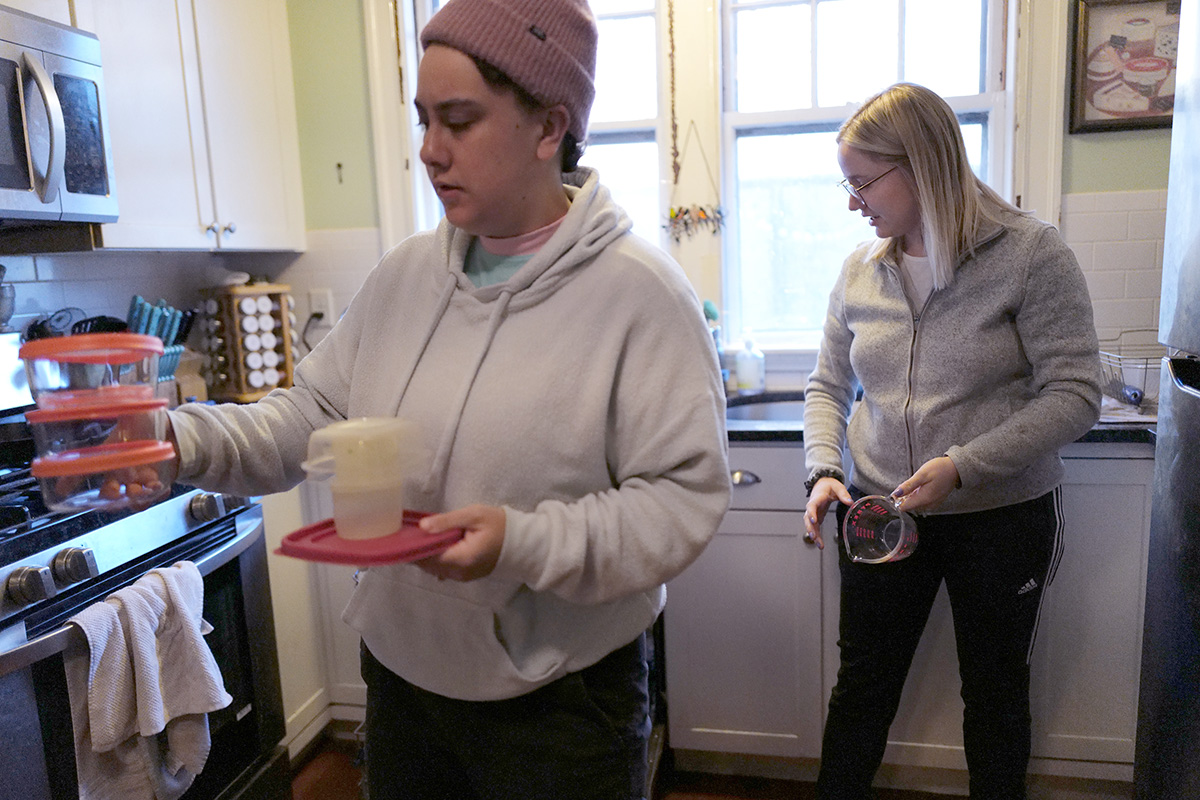 Intentional communities are rooted in ancient teachings that describe a voluntary residential community designed from the outset to have a high degree of social cohesion and teamwork.
"It's a group of people choosing not only to live together but to intertwine their lives relationally and to invest in each other emotionally," said the Rev. Isaac Everett, CRECHE's executive director.
Standing on the porch of another site in the network, Emmanuel House in the Allston neighborhood, he explained that the people here "grow together into the best versions of themselves by committing themselves to the discipline of co-living."
Everett, a 41-year-old musician by training, has lived in an intentional community with his girlfriend in the Jamaica Plain neighborhood since moving to Boston from New York more than 12 years ago. He found the concept to be popular, with high demand from friends and congregants who wanted in, but there was nowhere to go. So he met with a group of "collaborators" in the Episcopal Diocese of Massachusetts to raise money and replicate where he lived. CRECHE was the result.
What intentional practices could you bring into your community interactions?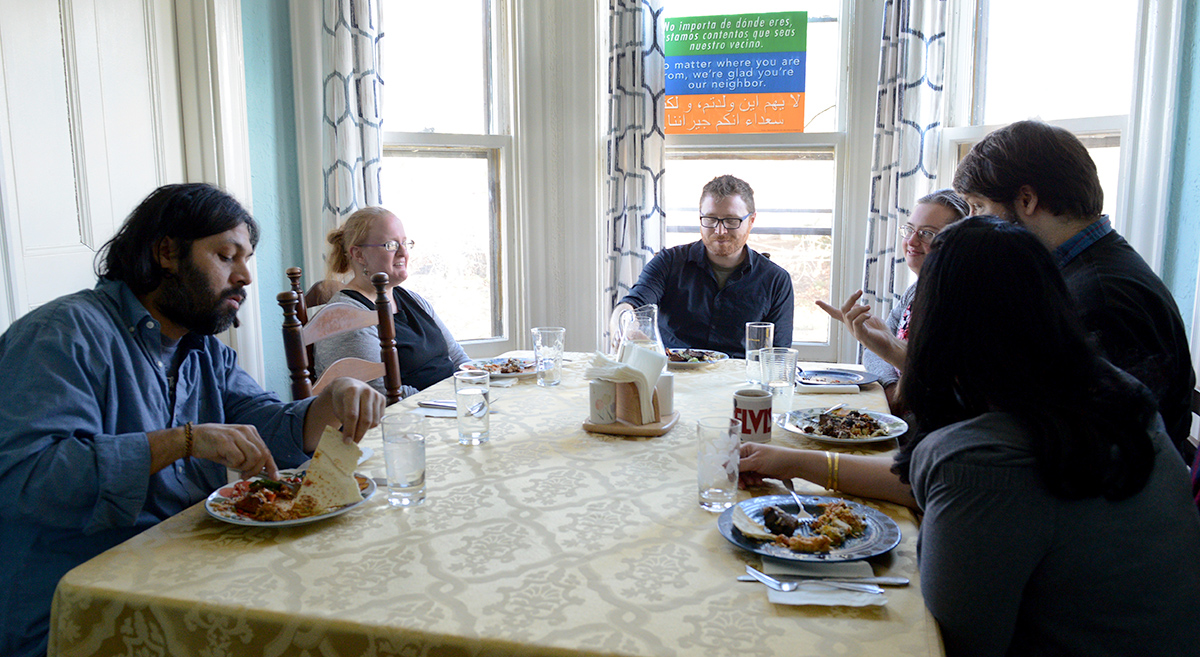 More than roommates
Since its incorporation in 2018, CRECHE has leased or purchased residential properties in the Greater Boston area, including the Allston and Dorchester neighborhoods, as well as the suburban city of Newton. Residents range from a cluster of four per house to six in the largest dwelling.
A fourth community was launched in November in cooperation with an African Methodist Episcopal Church. It is the first CRECHE partnership outside the Episcopal Church and the second with a Black-led congregation in Dorchester, Boston's largest neighborhood.
Finding a place to live in the Boston area is more challenging than almost anywhere in the United States. In recent rankings, Boston tied with San Francisco as the second-most expensive U.S. rental market in the country, according to Zumper, a rental listing company. The average monthly cost for a one-bedroom is $3,000.
The average CRECHE household rent is $600 per person. The nonprofit calculates total rent for each house at $580 per person when a house is full and $640 per person when it's not. Each household then divides that according to income, but the total for a four-person household is still no more than $2,560.
Affordability in a sea of housing instability is a major concern for church leaders, but it is not the determinative issue for who is selected as a resident. The arrangement is not for everyone, and the nonprofit is mindful about whom they select for the limited spaces available.
Residents are expected to cultivate relationships with their housemates and share meals, spiritual practice and decision making. They also are expected to engage with the surrounding neighborhood and in the life of the sponsoring parish.
How do housing costs affect the possibility for interaction where you live?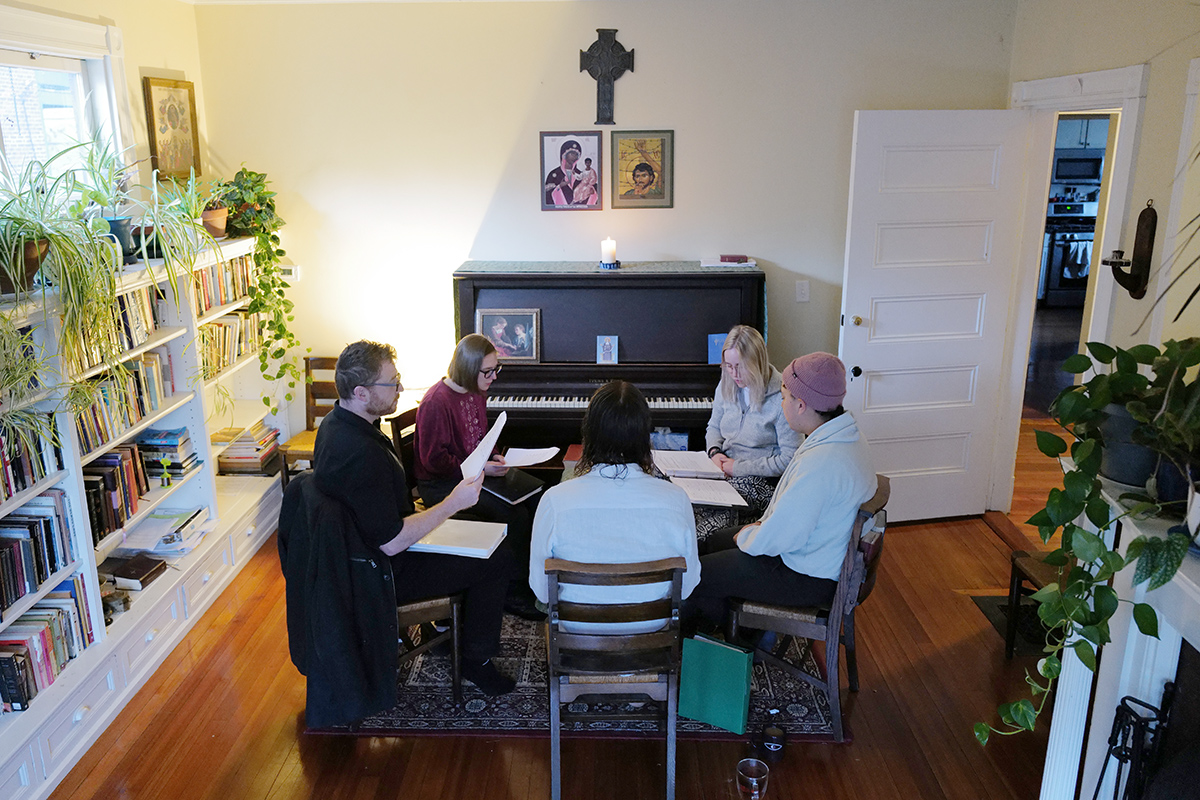 CRECHE does not advertise. It does not need to. Word-of-mouth is strong.
"We work with an existing social network and neighborhood networks to create our houses," Everett said. "We get probably five or six applications for every empty room. And we have a fairly long discernment process that we do with them involving multiple visits and a lot of conversation, because it's really important to find someone who's a good match for the culture of the house."
Trinity House in Newton, for example, is designated for graduate students and rarely has an opening. Residents there, like all the other CRECHE households, are involved in their neighborhood. They host end-of-semester study days at the nearby Church of the Redeemer in Chestnut Hill, prepare free healthy food for some of the poorest students in area colleges and universities, provide free printing, and offer meditative compline services.
While housemates in the CRECHE communities range in age from 16 to 61, the average age falls between 25 and 35. A CRECHE study of intentional communities nationwide found that young adults are the most likely demographic to join and that once they come on board, they tend to stay.
Building trust
On a crisp November morning, residents of Emmanuel House clasped hands and bowed their heads in prayer, as they do every weekday at that time. It's a community that comes together around devotion and trust.
"It's sort of this way of life," said resident Matisse Peppet, 23, who has lived there for one and a half years. "I think living at the Emmanuel House in particular, we have kind of these structures and scaffolding that I've found really helpful in terms of living a life that is being spiritually directed."
What spiritual opportunities beyond traditional worship and formation does your faith community offer?
Offering a tour, Peppet lingers in a kitchen large enough for communal cooking, surveys the chapel setup for morning prayer, and ends in a living room decked with couches and cushy pillows.
In her senior year of college, Peppet started attending Emmanuel Church, a historic Episcopal institution located on Newbury Street in one of the wealthiest areas of the state, the cornerstone of the diocese. Peppet, now a financial systems analyst, said she had felt unmoored and had moved home to Cincinnati but found herself drawn back to the Northeast, returning to Boston.
"I rejoined the church. They had a little advertisement that the Emmanuel House is looking for housemates. I actually had known of CRECHE, but I had never realized that CRECHE had a house that was affiliated with Emmanuel Church," she said. "That was very exciting."
Getting to know the person in the next room not as a mere companion but as a member of the family builds trust. And this sense of community is expected to extend beyond the house to the immediate neighborhood. Outreach is a mandatory requirement in CRECHE housing.
"We don't just exist for our own benefit. We're trying to serve our neighborhoods as well. The people who live within walking distance of our houses know that we exist. But are we improving their lives also? That's a huge question that we ask," Everett said.
The garden outside Emmanuel House sits in the shadow of St. Luke's, a long-abandoned church that occupies the entire right intersection of busy Brighton Avenue. This patch of green is viewed as a living example of the household's commitment to community. Though on this November day the grass has turned mushy brown and the trees are bare, the remains of carrots, green beans and corn from spring planting are still discernible in the garden beds.
Residents dine together most nights, and salad ingredients are plucked from the ground outside their door when the garden is in bloom. Produce is grown by both residents and neighbors living within a two-block radius.
"It's a neighborhood starved for green space," Everett said. "This has become the pivot from being just sort of a bit of a blight on the neighborhood to being a real center for the neighborhood, especially during the pandemic, when there was just a real lack of safe places together. Being able to offer an outdoor green space to the neighborhood has just been tremendous."
Not long after arriving, Emmanuel House residents took over the empty church's unused outdoor space. Working as a team, they pulled weeds, removed bottles and cans, and slowly watched the ground transform. They also built a lending library outside the house and added a doggy waste bag dispenser. A sandwich board announcing the availability of garden plots leads locals to this oasis in a neighborhood caked in concrete and teeming with car dealerships and detail shops.
How might you determine what your neighborhood is starved for?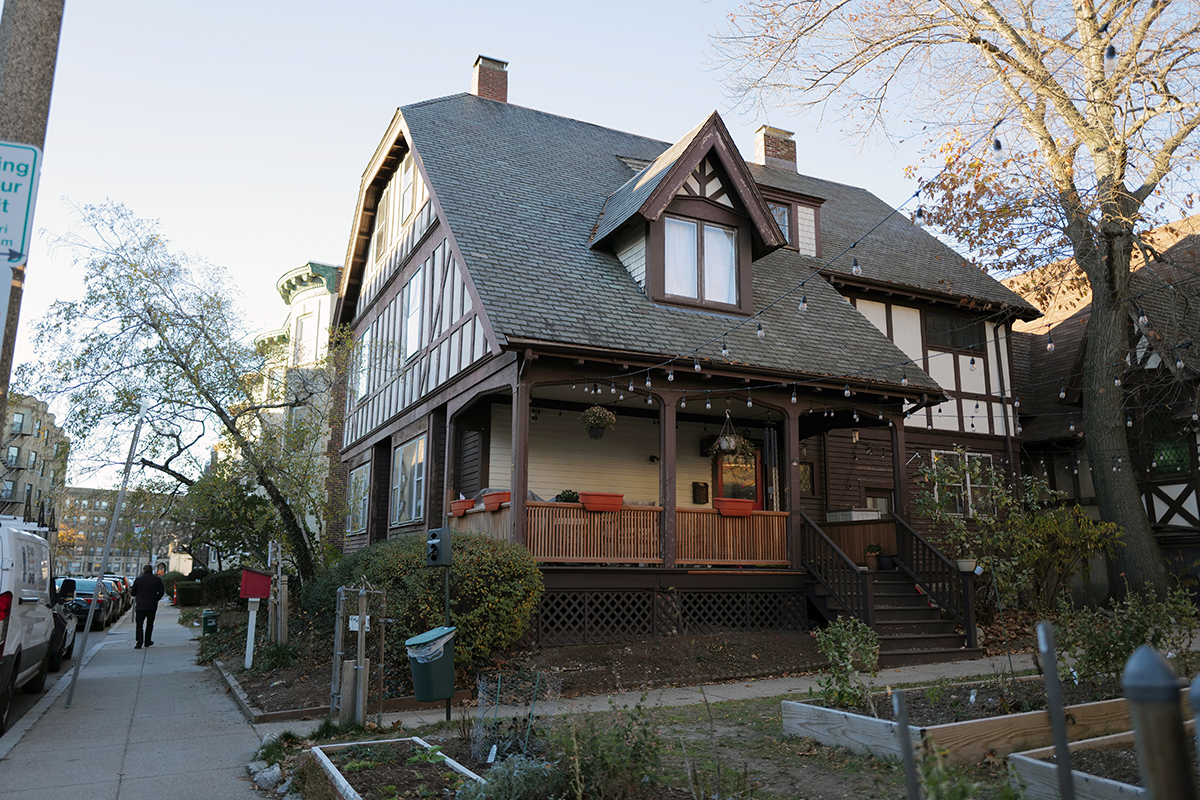 "You know, every time I come by here, there is someone in this space either studying or gardening or watering their plants or taking engagement photos or doing yoga or walking their dog," Everett said.
In 2021, CRECHE banded together with the diocese, which owned St. Luke's, and Boston University School of Theology to reconstruct the long-boarded-up structure, relying partly on the Community Preservation Act for financing.
Plans for the space include turning the building into a collaborative ministry, where it will serve mainly as a safe space for queer and trans people of color, said Everett.
CRECHE leaders also envision a host of community activities taking place there, an extension of the house itself. Residents have volunteered to lead workshops on topics ranging from Sicilian folk songs to yoga to gardening for toddlers.
An alternative to isolation
When word went out this year that a rare spot had opened at St. Mary's House, dozens of would-be roommates jumped at the chance to move in. It wasn't just affordability and proximity to the subway or the massive backyard and wide, angled front porch that fired up interest. A critical selling point for some was that the six-bedroom house also comes with a sauna in the basement.
"Ha! That was definitely a selling point," Rillovick said. But so too was the church, he said.
His reference was to St. Mary's Episcopal Church, the house's partner congregation and namesake, a 25-minute walk away.
"I'm Catholic, but I participate in the Episcopal church that we're associated with, or I'm starting to," he said.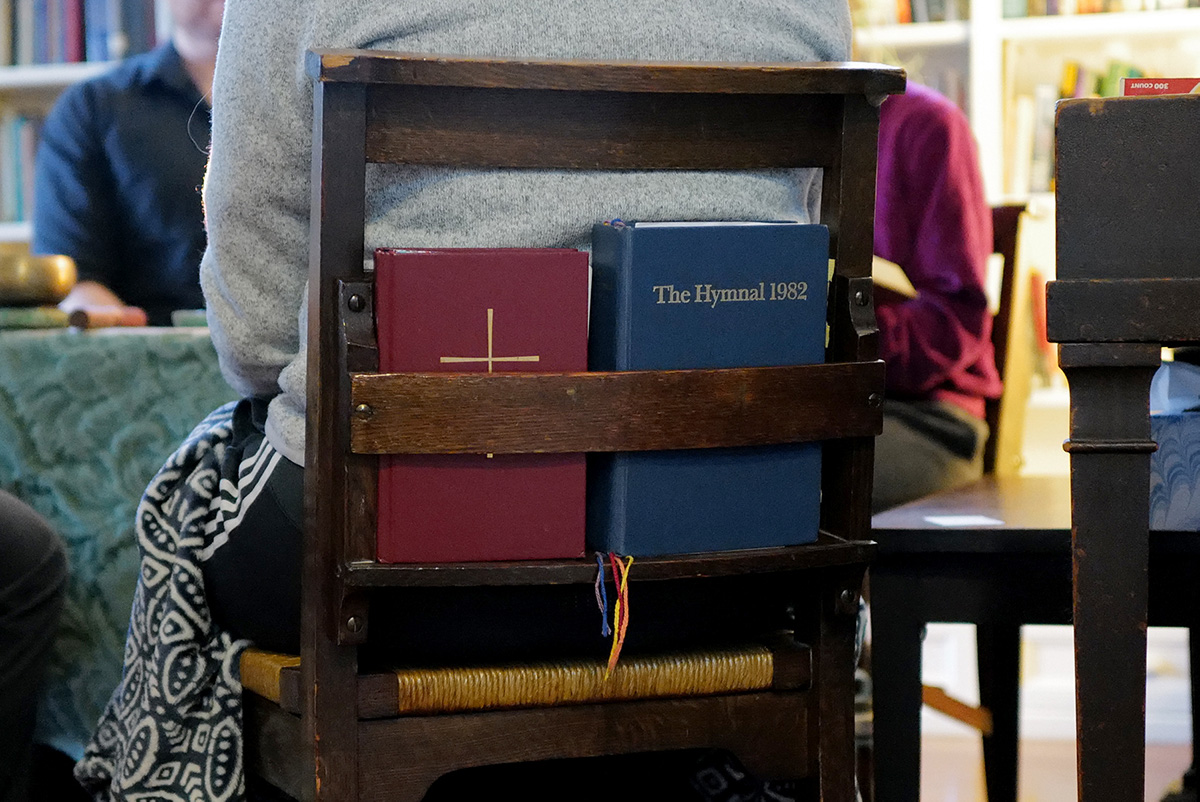 The four-member household interviewed several eager applicants before selecting Rillovick to live there. He said his housemates have helped him get around and adjust to his new home, which he has especially appreciated since a recent running accident left him using a cane.
It also helps that one household member is a physician. Dr. Sharif Tanyos is originally from Egypt and grew up in Oregon. He moved in last January after living in other intentional communities for nearly a decade.
"I think about how we live together in ways that are not isolated that I think counteracts the isolation of the nuclear family — that sort of rebuilds village life in a society that's pretty atomized," he said.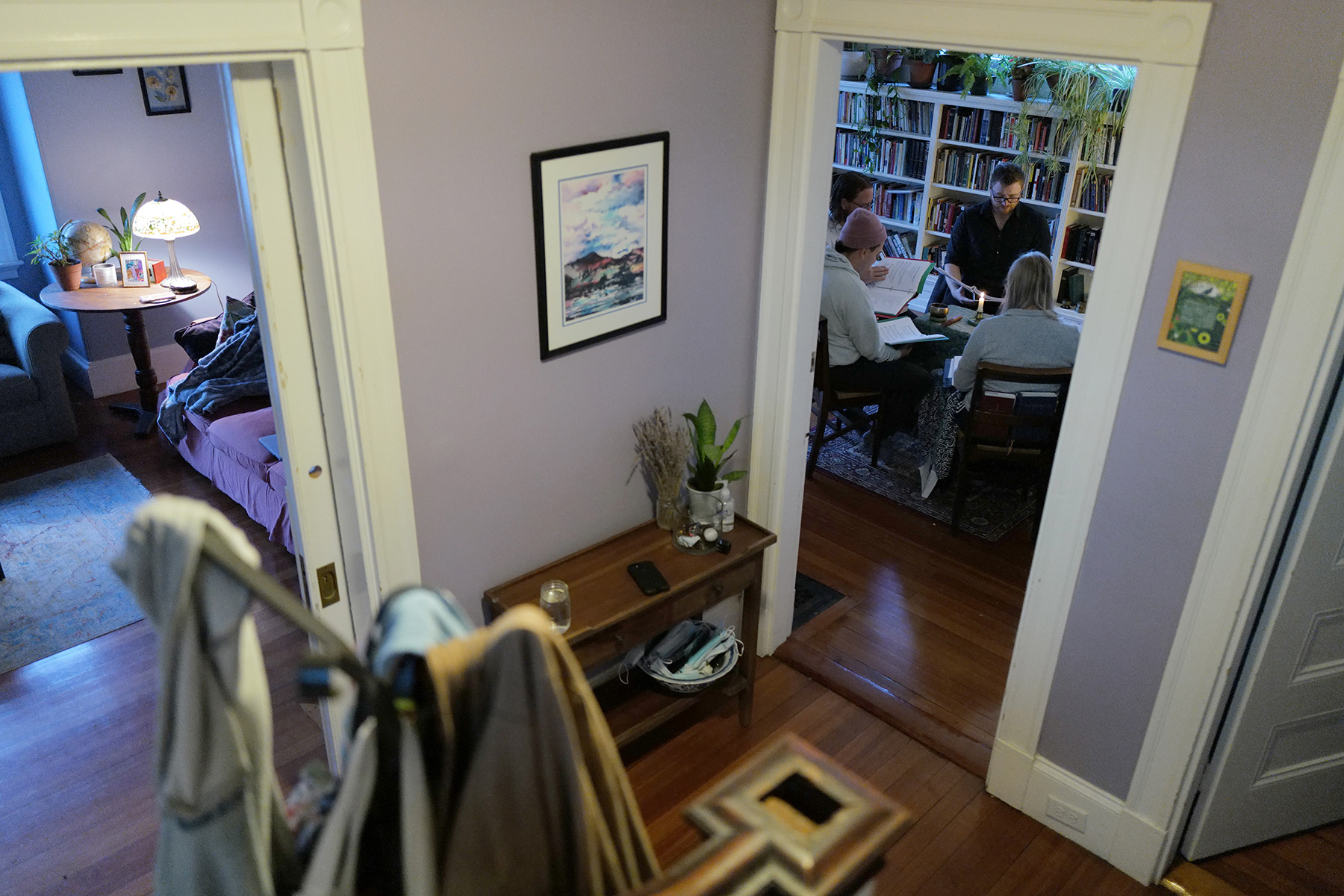 Tanyos met Everett at The Crossing, a Cambridge-based intentional community before that house was sold by the owner.
"So I reached out to Isaac , and he said there was an opening in this place, and I attended St. Mary's Church and thought it would be a good fit."
The church is attended by mainly Black and immigrant worshippers. Tanyos relates to many of their familial experiences.
"Egyptians are much more likely to live in big extended families with aunts, uncles, grandparents, and not in the kind of isolated nuclear families that the U.S. has more commonly," he said.
When his family moved to the U.S., that all changed. They relocated to a suburban community in their pursuit of the stereotypical American dream, a house with a white picket fence and little contact with neighbors.
"And that experience was hard. It's hard for any kid growing up in an isolated nuclear family," Tanyos said. "I remember as a child playing alone in my lonely suburban American house and not having the warmth of a big extended family around us. That experience shaped me a lot. Right now, we're in a mental health crisis that is driven by a lot of things. But one of them is isolation, for sure."
He does not view intentional communities as utopian but believes from his experience that they come close to being imperfect antidotes to isolation.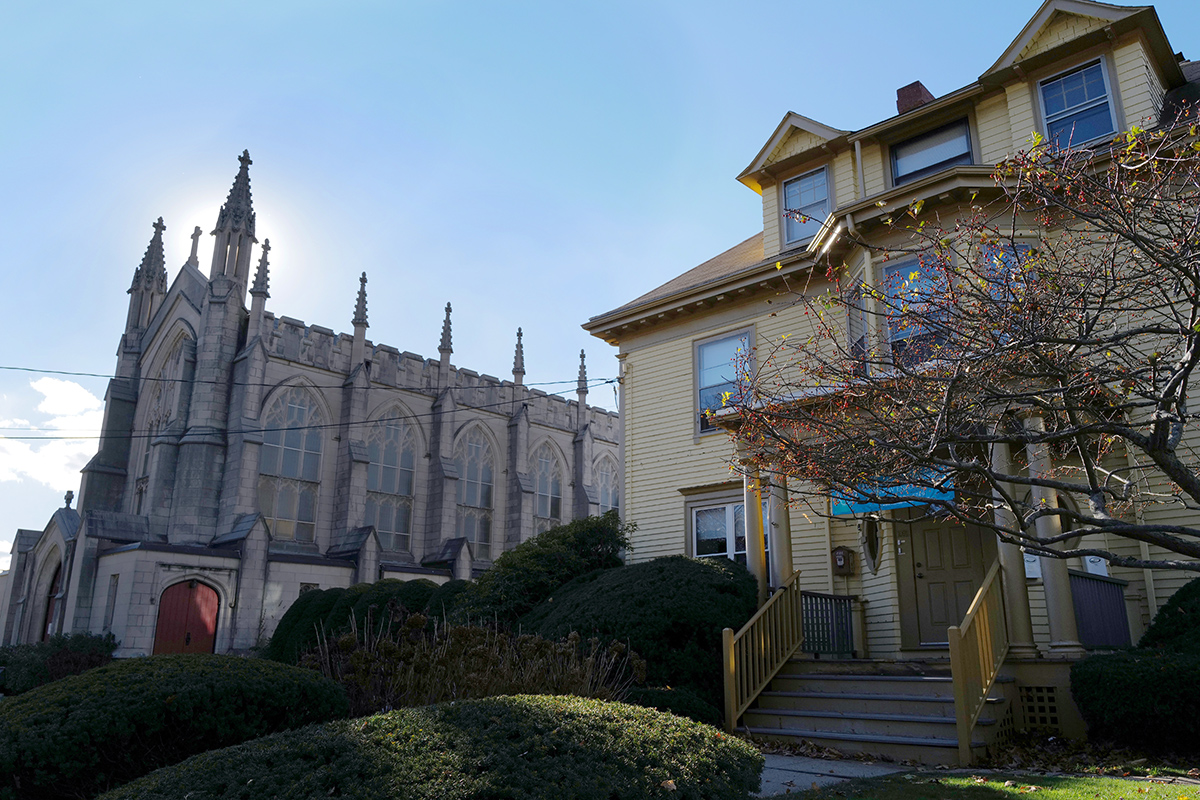 Collaborating on a fourth house
Gentrification in Boston has made block after block unaffordable for an estimated 1 out of 4 residents, even with full-time jobs. During the height of the COVID-19 pandemic, the rent crisis worsened.
Intentional communities are on a scale much too small to serve as solutions to significant housing displacement, but proponents view them as exemplars of community cooperation and engagement. CRECHE's latest project is the Jubilee House in Dorchester, where increasing numbers of Black and brown residents find themselves without homes.
Last year, the Rev. Mariama White-Hammond of New Roots African Methodist Episcopal Church reached out to her old friend Everett for assistance after her church decided to pursue a collective dream of establishing an intentional community.
"I was thinking, 'I wish we could have a house where people could live and not be gentrified out of our neighborhood and, you know, live in community with each other,'" White-Hammond said.
A church committee looked at dilapidated houses nearby and explored purchasing a farm in New Hampshire, but all fell through. The plan was to find a house within a five-year period. But White-Hammond recalled, "One of our stewards said, 'Why do we have to wait five years?'"
That's when she contacted Everett.
The timing was perfect. CRECHE's executive team had convened its annual board retreat to consider plans for expanding the organization's engagement with marginalized communities. Everett recalls the moment.
"I get back from that retreat and I open my email and there was an email from New Roots saying, 'We've been discerning a desire to do intentional community for the better part of a year now. Would CRECHE be interested in partnering with us?'"
They told Everett, "We've got the vision, we've got the passion, we've got the interest, we've got the culture. But what we don't have is a home."
Within a year, they did, and Jubilee House opened its doors last month, made possible by a combination of good timing and financial wizardry.
"I feel like it can only be God, the way that it aligned," White-Hammond said. "And I'm really happy as someone who lives in the neighborhood and has seen so many houses flipped to turn into condos that are unaffordable for people."
CRECHE moved fast over the summer to prevent speculators from grabbing the 1885 Victorian that would become Jubilee House. The unsung hero of this story is a longtime resident of a nearby co-op who late last year noticed that the house — which was badly in need of repair — was for sale.
"She had been watching all these big, beautiful houses on the block get sold to developers and flipped into luxury condos," Everett said. "And she was like, 'I can't have that happen next door to me.'"
"She knew the seller and asked if she could buy it before it goes on the market. So she liquidated a bunch of her retirement savings, paid cash for the house, then held on to it for three months while we did our fundraising and then sold it to us at a discount. We just closed the beginning of September. And that's the kind of network, 'knowing your neighborhood and your neighbors' kind of strategy that we have to employ in order to get ahead of the developers."
Prices in Boston's housing market are skewed by the purchasing power of corporate real estate companies and developers. Prime properties are scooped up minutes after going on the market. A recent investigation by WGBH's Jenifer McKim found that in 2021 alone, business entities purchased some 6,600 single-family homes across the state, nearly 10% of all single-family homes sold. "That's nearly double the rate of such purchases a decade ago, according to a GBH News analysis of data provided by the Warren Group, a real estate data analysis firm," McKim reported.
Investors and other businesses spent more than $5.6 billion last year in Massachusetts buying these properties, most in cash, the investigation found. And therein lies the biggest lesson, said Everett: the importance of purchasing property rather than leasing, if at all possible.
CRECHE rents Emmanuel House and Trinity House from the diocese but owns St. Mary's outright. Purchasing real estate in the Boston market on behalf of the intentional communities and those who can least afford rent will continue to be a major challenge for CRECHE's leadership moving forward.
What are some collaborations that your faith community is being called to? What are some creative possibilities for resources?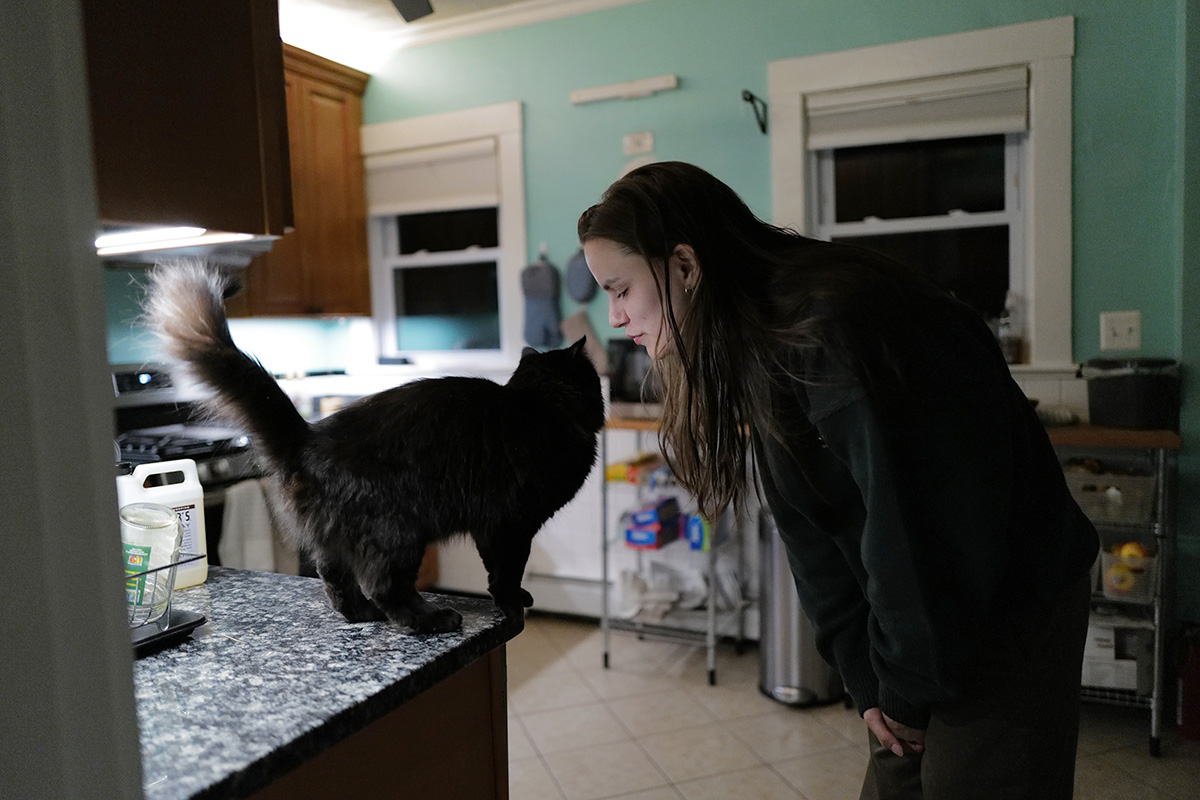 Meeting a deep need
Everett said his faith and motivation began with an epiphany when two commercial airliners crashed into the Twin Towers in New York on Sept. 11, 2001.
"I was 19 years old, working as a musician at the church across the street from the World Trade Center. And that was kind of my introduction to church work. I got to see in that environment the greatest service. And in the church, in all of its glory and all of its pathos, I saw what it means to rally for a community to respond to trauma and to care for one another."
He said that care extends to the issue of housing and points to Episcopal Church teachings. At its 79th General Convention, the Episcopal Church declared housing to be a human right. But Everett does not believe that the church is doing enough to address the crisis brought on by soaring rents.
Is your faith community addressing housing as a human right? Is there more that you could do?
"The Episcopal Church and most churches are not growing in urban centers or even generally. Church attendance is on the decline. But we have just as much real estate, for the most part, as we've ever had, much of it that we've had for centuries. So we have this whole culture and organization that doesn't have a ton of people and doesn't have a ton of energy, necessarily, but does have a ton of real estate. What if we used what we have to meet this deep need and, instead of merely talking about justice, we actually put people in homes?"
Peppet, the Emmanuel House resident, also thinks about the intersection of social justice and co-habitation, but in more personal ways.
"It's just fun living in a community," she said. "This sense of getting to know people as they are and learning what it takes for my housemates to feel connected, and to figure this out together."
Questions to consider
What intentional practices could you bring into your community interactions?
How do housing costs affect the possibility for interaction where you live?
What spiritual opportunities beyond traditional worship and formation does your faith community offer?
How might you determine what your neighborhood is starved for?
What are some collaborations that your faith community is being called to? What are some creative possibilities for resources?
Is your faith community addressing housing as a human right? Is there more that you could do?
In their long friendship, economist Laura Ullrich and pastor David Brown have talked a lot.
"We like to meet for coffee and talk about deep things that other people may not find as exciting as we do," Ullrich said.
Ullrich, who is the senior regional economist for North and South Carolina for the Federal Reserve Bank of Richmond, met Brown when she moved to Rock Hill, South Carolina, and he was the pastor of the church she attended.
Brown worked as a pastor for two decades before becoming a consultant and coach as well as a registered representative with New York Life. He also is the founding pastor of a community of disciples in Rock Hill called The Welcome Table.
So when Brown began teaching in the D.Min. program at Duke Divinity School, he invited Ullrich to come to his strategy class to talk about economics.
Ullrich talked about trends and data; Brown put the information in context as a pastor.
Following that model, Ullrich and Brown share their thoughts on economics, ministry and Christian life in this interview with Faith & Leadership's Sally Hicks. The following is an edited transcript.
Faith & Leadership: Why do you think pastors should understand economics?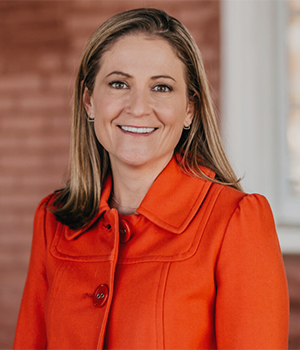 Laura Ullrich: I would argue that economics can explain just about anything, because it explains how people and firms and organizations — which could also be a church — make decisions in the presence of scarcity. Scarcity of resources, scarcity of time.
How are people making their decisions [about] where they attend church, whether they attend church, how often they attend church? When they're making decisions about how to allocate their time, that's economics.
Another issue is the racial wealth gap. I personally think this is an important topic for everybody to understand — that some of the structural foundations of the economy since the founding of the United States prevent some families from growing the same kind of wealth that other families have.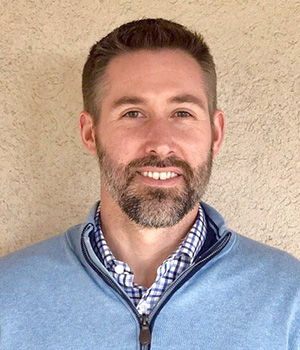 David Brown: I would add to that, I think that theology can be a lens through which a lot of how we experience things can be understood.
The sort of economics that Laura deals in from day to day is built on that idea of scarce resources. From a Christian point of view, we worship and follow a Jesus who was inaugurated in a kingdom where the bottom line was abundance.
It's not an economy, perhaps, that we will experience on this planet. But our calling as Christians is to move our lived experience in this world toward that ideal.
That interplay between the scarcity that we actually experience in our economy versus this vision of what human flourishing might be — I think that's the tension in which we live as followers of Jesus.
F&L: How can pastors or congregants or Christian individuals use this information?
DB: I would say that for those of us who are Christians, and Christian leaders, it's a spiritual crisis as well. How do we respond faithfully to the volatility that's going on around us?
What do we actually learn from in times of volatility? Can we sense new directions of God's spirit that are moving us into new ways of being through disruptions? Are disruptions actually a learning opportunity for us?
Moving into the future, all leaders are going to have to intentionally increase their capacity to deal with change, uncertainty, volatility.
I think the other way to come at it is through the best of our tradition and heritage and history. How can we not be paying attention to economics and the situation in which our neighbors are living?
I think Jesus talks more about money than just about anything. The law and the prophets really talk about how we order society to lead toward human flourishing.
Our goal, our telos, our end goal in Christian leadership, what sets us apart from other types of firms or businesses or other types of leaders, is that we're framed by the beginning and the ending of the biblical story.
We're framed by the goodness of God's creation in the beginning, and we're framed by the re-creation we believe is in process and will come to completion one day.
F&L: What would you like people to understand about economics?
LU: I think that leaders of churches have a responsibility to try to make people aware of what the world looks like outside the walls of their particular churches, because even on the same street, it can be very different. And data can help with that.
A big part of my job is educating people about what's actually going on. It's really easy to get tunnel vision. If you live in a community with people, including in your church life, that look very much like you, have income levels that are about where yours are, you really can be in a place where you do not realize what the data actually show.
Has the wage gap between men and women or Black individuals and white individuals narrowed? Yes. But what are the data around what's actually going on in terms of wealth?
The most recent data show that Black families are 20 times more likely to have zero or negative wealth than they are to have a million dollars in assets. That comes from the Institute for Policy Studies.
So a church that relies on white membership might have a pretty constant stream of money from people leaving money to them in their wills and things like that. They're also getting regular large gifts from people as they start giving away assets as they get older.
A church with predominantly Black membership may struggle from a financial point of view in a way that's likely different from a white church simply because of that statistic.
On the behavioral economics side, there are things that leaders within churches can do to encourage tithing or increase tithing. There are ways that they can practically impact the financial viability of their churches by thinking through how people make decisions.
What engages people at a deeper level than they might be giving otherwise?
So I think there's a practical side of it, too, just from actually funding your organization. I'm sure it's something pastors don't feel as comfortable talking about, but it's a very important part of running a church.
DB: I think No. 1 is the ability to look up from trying to preserve our institution and to see what God is up to in the world around us. And to believe that the Spirit is already at work, that God is already on a mission in the world outside the institutions of our churches.
Listening, asking questions, really assuming that we have something we can learn from our neighbors who are similar to us in some ways and different from us in other ways.
Take an asset-based approach to our neighborhoods, and to our ministry alongside our neighbors. Instead of focusing on problems we might solve — especially white, resourced churches — really look at what assets are in the neighborhoods around us. How can we invest out of our resources in those assets?
And when we share those things that we have with one another, and when we build on the assets that God's planted in the community, that's really where this vision of God's kingdom begins to take root and bloom.
F&L: Does a policy focus make sense, or do you see other ways to effect change?
LU: Churches and all organizations have to be careful with policy, because you don't want it to be overly political.
But there are certain policies that really aren't political in nature. There are some policies where it's pretty clear that if there were relatively small changes, it could have a big impact.
An example was the GI Bill. When the GI Bill was passed, years ago, on paper it looked like it was this amazing opportunity for all veterans.
But then when you actually dug in, there was a major push in the South, specifically, in Congress and the Senate, to get the GI Bill to be locally administered versus federally administered. And the impact of that ended up being pretty significant discrimination at the local level.
And so the reality was the GI Bill could help you buy a house as a veteran, but those opportunities were not equal across race and gender. Redlining was in place with banks, so you couldn't get a mortgage in a lot of the predominantly minority neighborhoods. And in the South, many of the white neighborhoods had covenants that said minorities couldn't live there.
So the practical application of this local policy, the fact that it was locally administered, resulted in some pretty significant discrimination.
So that's an example of a policy where decisions that were made led to generational outcome differences. At the time, if people had been more aware of how these decisions were made, maybe something could have been different, right?
DB: There's a good bit of variance across denominations in this area. There may be specific ways in which denominational structures either encourage or discourage that.
You can hardly read Scripture and not be called to act for, not just the common good, but the flourishing of all people. So I think our faith requires us to be political but not partisan.
I think there are two things that are helpful here. One of them is oriented toward the past; one of them is oriented toward the future.
Oriented toward the past, I think that particularly white Christians and churches who have been a part of the power system in the United States can acknowledge and repent. And repentance isn't just something you say; it's something you do.
And then the forward-looking piece: I'm teaching strategy, where the rubber hits the road for ministry. There's this interplay between theology and economics and Christian practice.
One of the ways we define strategy in the class is "what we are doing in the present." Everyone has a strategy; how well thought out, how intentional it is, is the question.
I think that to be more intentional about that would be to say, "Who is it that we are as churches? What are we called to do? What is God's intention for us? And how are we living into that?"
I think that's more than just, "How do we keep the lights on in the church building or pay down the mortgage or increase our budget?"
F&L: What is your advice for folks struggling with whether there is going to be a recession?
LU: There are a lot of people that were literally taught in school that the definition of recession is two quarters of negative GDP growth. That's not true. There's no true definition of a recession. However, because so many people believe that definition, that changes how they make decisions, right?
I think people are right to feel unsettled right now. We have the highest inflation we've had in 40-plus years. The last time inflation was this high, David and I were in preschool.
And for a large percentage of the population, this is truly causing them stress. It is difficult for them to maintain their lifestyle right now compared with how it was six months or a year ago. So the discomfort is understandable and real.
On the more positive side, for most of us, the only recessions we remember well are the COVID recession, which was a bizarre situation, and then the Great Recession, which is called the Great Recession because it was so significant.
A lot of people who are working today don't remember the recession in 2001, or in 1992, 1993. They were recessions but were not as significant. So when a lot of people hear "recession," they think of something more extreme than it might be in the end.
As of right now, employment remains very strong. We are adding an impressive number of jobs in the U.S. each month. Until that pattern changes, it is less likely that we will officially be in a recession.
F&L: David, what do you think church leaders should do in this period of uncertainty?
DB: Pastors and other church leaders have to intentionally cultivate a sense of hopeful realism.
As pastors, part of our calling is to be companions and shepherds of our congregations as we move through life together. You can't do that with either a Pollyannaish sense of optimism or a sense of cynicism.
The place that I would start is with a core belief statement, that the God that we believe in is a God who has guided God's people through all sorts of times of uncertainty and challenge. God invites us to be active participants in that story of ongoing redemption. God's grace and love will sustain us no matter what.
Even in the midst of all that's going on, and the real actual pain and uncertainty, God is still present in the lives of God's people. And so we can find reasons for hope.
When we share those things that we have with one another, and when we build on the assets that God's planted in the community, that's really where this vision of God's kingdom begins to take root and bloom.
More and more churches are looking at new ways to generate revenue beyond the offering plate. This might take the form of renting rooms in a church building to a community partner, starting a new social enterprise like a grocery co-op, building affordable housing — anything that generates earned income.
There is a lot of promise in these activities, and through them many churches may not only generate revenue but also engage in new and meaningful expressions of ministry that serve vital needs in their communities.
But making money from earned revenue activities raises new questions and concerns about something most churches have largely ignored: taxes.
Does a church renting out rooms need to pay income tax or property tax? Does a church selling coffee need to charge sales tax? Is a church's new development project subject to property tax? And could too much "business activity" jeopardize a church's tax-exempt status?
We have experience with church-based social enterprise and taxation from both the academic and the practitioner side. Andrew McGannon recently wrote a thesis on tax implications for faith-based social enterprise in the U.S., and Mark Elsdon is the executive director of Pres House, a $2.4 million-per-year faith-based social enterprise, and consults with churches throughout the country on revenue generation and social entrepreneurship.
While this article cannot answer tax questions for any specific situation, we offer the following suggestions to keep in mind for churches generating new revenue.
Do we need to worry about paying taxes?
Yes and no. Ironically, perhaps, the two broad risks related to taxation are to not worry about taxes enough … and to worry about taxes too much.
Generating revenue can, and often does, trigger some taxation, through unrelated business income (UBI) tax at the federal level, sales tax at the state level and/or property tax at the local level (see decision tree below).
Churches generating revenue from income-producing activity should not ignore taxes. It is our legal and ethical responsibility to understand and comply with applicable tax law.
On the other hand, worry about taxation and fear of trying anything new can stifle innovation in congregations. Taxation should not prevent a congregation from creating innovative ministries using a social enterprise. Most concerns can be addressed through careful decision making. And paying some taxes on a socially and financially valuable enterprise isn't the end of the world.
Is our tax-exempt status at risk?
Earning revenue through a social enterprise may incur taxes, but it is unlikely to result in a loss of tax exemption given proper planning and consideration.
Some key considerations in determining whether a new activity fits within an existing nonprofit exemption include the scale of the social enterprise as well as the relevance to the core mission of the organization as expressed in its mission statement.
If revenue from the social enterprise becomes significant relative to the rest of the income of the church, especially if the social enterprise is not specifically relevant to the mission of the organization, changes to the legal structure may be necessary.
Churches can often benefit from creating an affiliated limited liability company or an entirely separate nonprofit organization to house a social enterprise and its revenue. Proper planning and consideration around the financial and legal implications for a social enterprise, with assistance from tax experts, will likely prevent any risk of loss of the tax-exempt status.
Again, don't let fear of losing your tax-exempt status stop you from innovating.
So what has been done? Two examples.
Affordable housing
St. Paul's Commons is a mixed-use affordable housing apartment complex located in Walnut Creek, California. Building upon a long legacy of ministry around housing insecurity, St. Paul's Episcopal Church is providing, with this enterprise, 44 units for individuals who were formerly experiencing homelessness.
They also rent space to other nonprofits that engage in case management, employment services and related programs. The St. Paul's Commons space opened in March 2020, just as COVID lockdowns were beginning. One of the leaders recalled that moment, saying, "It's ironic: just as the world was shutting down, I was handing out keys to people's homes."
St. Paul's Episcopal Church owns the land on which the complex sits, but the new building is owned by Resources for Community Development, a nonprofit focused on developing affordable housing.
Through careful legal structuring and accounting, St. Paul's Episcopal Church has developed a way to serve their community with a tangible and much-needed service without jeopardizing their tax-exempt status or becoming overly burdened by tax liability.
Coffee shop
Coffee shops have been a popular option for churches interested in offering alternative programming and generating additional revenue. Union Coffee Dallas is an experimental model that advances a hybrid social enterprise and worship space.
Rather than a coffee shop within a worship space, Union is a worship space within a coffee shop. They aim to cultivate a nontraditional worship space for individuals who are looking to develop their spiritual faith but do not necessarily identify with the mainline traditions.
By regularly donating a percentage of revenue to other nonprofit organizations, Union lives out their tagline: "The Most Generous Cup of Coffee in Dallas." They hold worship events, writing workshops and narrative storytelling performances in the space.
Union was started in 2012 as a ministry of University Park United Methodist Church. In fall 2021, they officially chartered with the North Texas Conference as a missional congregation. The property and building where Union is housed is owned by Oak Lawn United Methodist Church.
Union Coffee House Ministry brings in three different types of revenue: traditional coffee shop income (coffee shop goods, merchandise and room reservations), donations and fundraising events, and foundation grants for specific projects.
With help from an accounting firm that specializes in nonprofit accounting, they are able to keep track of the different streams of revenue and the tax implications of each. They also pay property taxes per the applicable Dallas property tax code. Union is exploring how to expand to different locations and may create an additional limited liability company to provide the flexibility needed for expansion.
Where can I find additional resources?
Our organization RootedGood has facilitated the production of a number of resources, including a training video with experts on church taxes and a more comprehensive decision tree tool that assists congregational leaders in navigating the complexities of social enterprises and income-generating activities.
These resources begin to address some of the major questions that congregational leaders have around the topic of taxation and revenue generation. Congregational leaders are also encouraged to reach out to legal and accounting expertise in their local contexts to answer questions and set up structures well. Problems can often be avoided by some up-front investment in expert assistance.
The information contained in this piece is provided for informational purposes only and should not be construed as legal advice on any subject matter. You should not act, or refrain from acting, on the basis of any content included in this piece without seeking legal or other professional advice.
Some content for this article is drawn from a thesis researched and written by Andrew McGannon for RootedGood, which includes additional case studies and the broader legal context around revenue generation and taxation within congregations. Used with permission.