At an airy school site in southeast Washington, D.C., several children gather around an outdoor planter filled with espresso-colored dirt. It's about 3:30 on a bright summer afternoon, and the students have been there since morning.
They began the day with harambee, a high-energy ritual that lets students pull together and celebrate themselves, before going into a sewing exercise and then a nutrition lesson. Now comes the gardening, where they learn a handy fact — how lavender can repel mosquitos — and start to grow their own plants.
As these students — known here as scholars — congregate, a college-age instructor (also known as a servant leader) watches over them while parents and other site staff linger outside and inside the school.
All of this is part of a Children's Defense Fund Freedom Schools six-week summer session. And since CDF's mission is "to ensure every child a healthy start, a head start, a fair start, a safe start and a moral start in life and successful passage to adulthood with the help of caring families and communities," this program is key.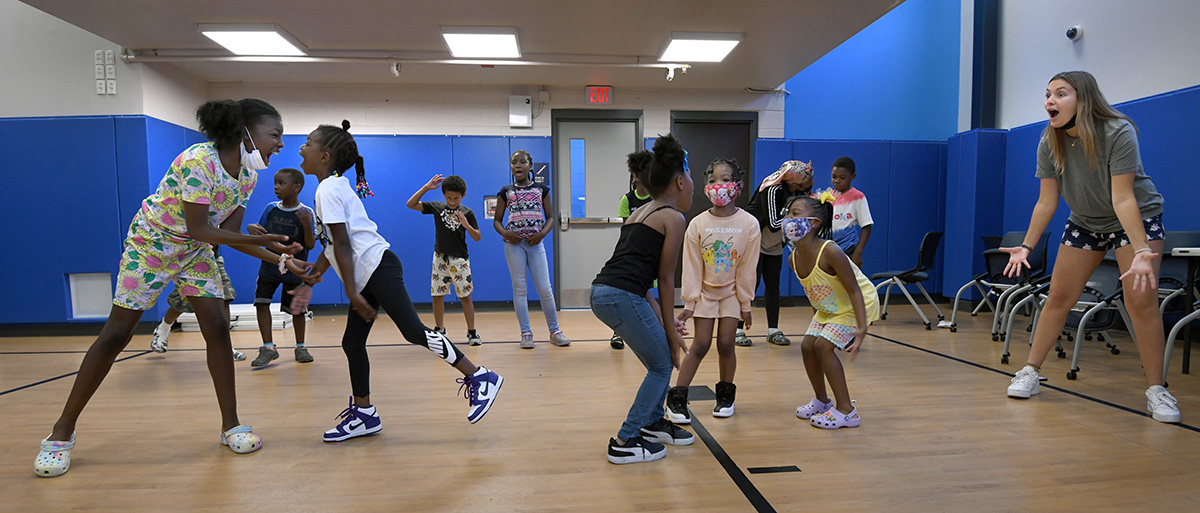 In fact, CDF Freedom Schools, also offered as after-school programs, are the "heart and soul" of what the Children's Defense Fund is doing for children and their well-being, said the Rev. Dr. Starsky Wilson, CDF's president and chief executive officer. Through CDF's partnerships and work with children, families and communities, Wilson said, the program "helps us to prioritize what we're speaking about, what we're advocating around, and the policies we believe families need to create the conditions for their children to thrive."
A program with history
CDF has a record of helping communities. Civil rights pioneer Marian Wright Edelman, credited as the first Black woman admitted to the Mississippi Bar, founded the nonprofit in 1973 after dedicating her early career to defending the civil liberties of people who faced poverty and discrimination.
Today, the CDF Freedom Schools program is offered to students in kindergarten through 12th grade around the country in community centers, schools, juvenile justice centers, churches and other settings. In 2021, more than 7,200 scholars participated in programs in 26 states and 75 cities.
Freedom Schools have their origin in the Mississippi Freedom Summer project of 1964, which gathered college students to work for justice and voting rights for Black citizens. Back then, these college students volunteered to teach younger students traditional subjects like reading, math and science, along with Black history, constitutional rights and other topics not covered in Mississippi public schools, said Kristal Moore Clemons, the national director of CDF Freedom Schools.
How does your congregation nurture the holistic well-being of children and families in your community?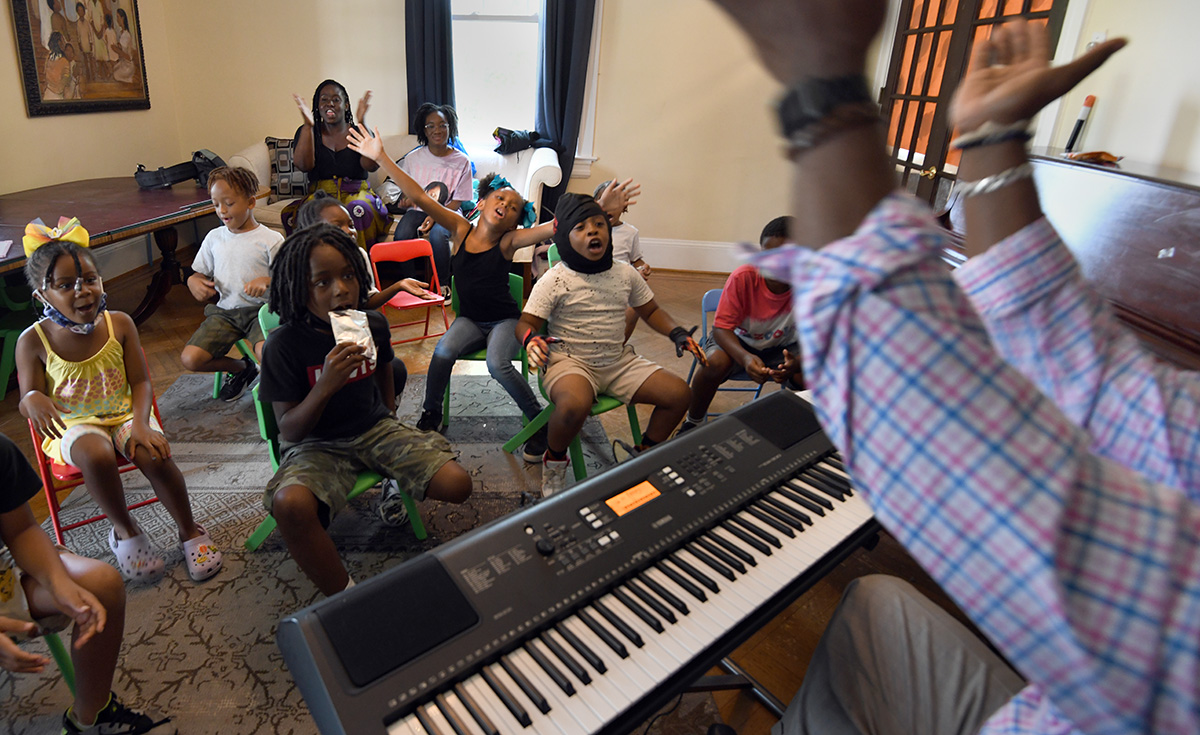 The early Freedom Schools were established to build the next generation of voters, Clemons said, noting that leaders thought that if they could "crack" Mississippi, they could do the same with other Southern states.
"Our faith-based partners have always played a role in the movement," she said, explaining that most of the original Freedom Schools operated in churches or community centers.
CDF started its Freedom Schools program in 1995 to help children who lacked access to high-quality literacy programs. Each year, many students — especially those from historically disadvantaged groups — experience summer learning loss. Recent literature on this loss has been mixed, according to a 2017 Brookings Institution report, but one theory cited in the report suggests that lower-income students might learn less over the summer because "the flow of resources slows for students from disadvantaged backgrounds but not for students from advantaged backgrounds."
To support students, the CDF model has five components: high-quality academic and character-building enrichment; parent and family involvement; civic engagement and social action; intergenerational servant leadership development; and nutrition, health and mental health.
How can partnering with a large national project like CDF's Freedom Schools empower your faith community's commitments to the young?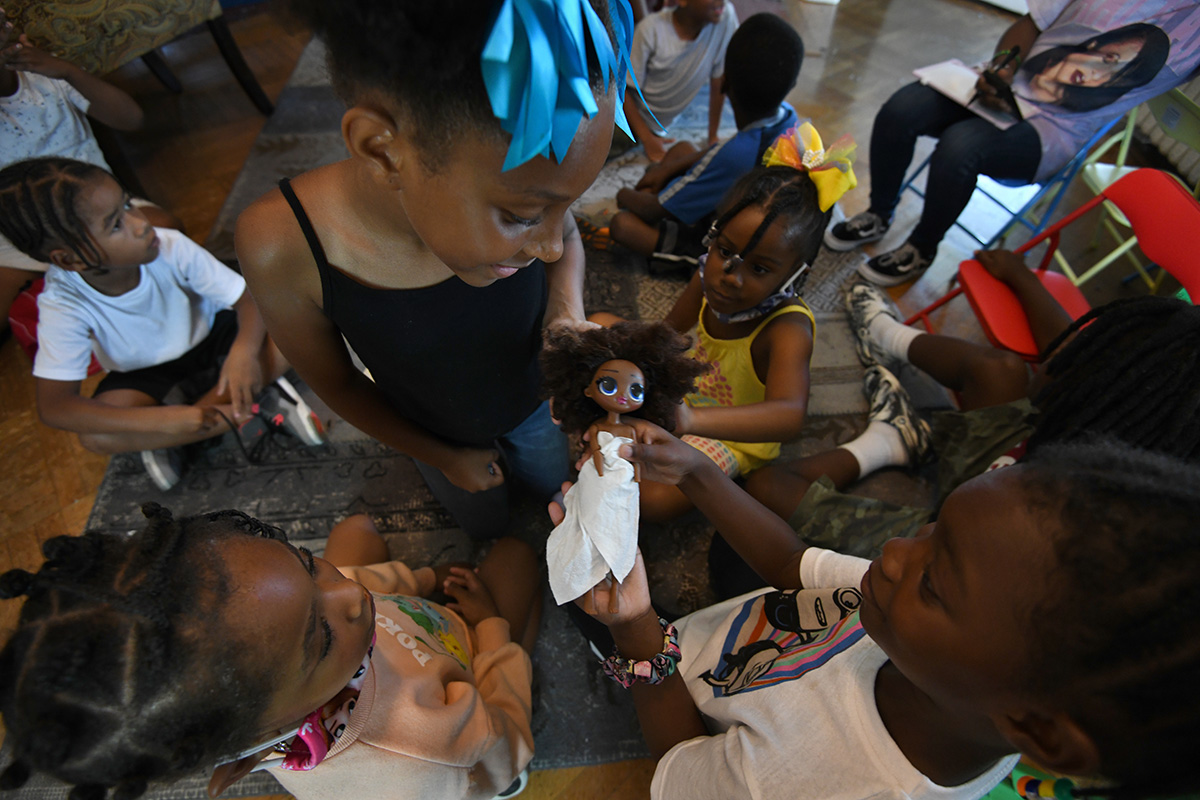 Since its start, more than 169,000 children have experienced Freedom Schools, and more than 19,000 young adults and child advocates have been trained on the model, which offers a research-based and multicultural curriculum. The majority of students in 2021 identified as Black/African American (68.4%), with the second-most represented group identifying as Hispanic/Latino (13%).
Because the schools are free to families, parents and guardians don't incur the expenses they might otherwise have for child care, camps or academic programs. This can be especially helpful in low-income communities.
A vital part of a big mission
School systems vary state to state, and there can be battles over what is offered in the classroom. For instance, some schools now are dealing with banned books and debates about critical race theory, among other issues, Clemons said.
Children also continue to face changes within the system, such as periods of distance learning and isolation, because of the COVID pandemic. Some students are dealing with news of school shootings and racial injustice as well.
"Every year, we choose a different issue that scholars across the country will organize around and take action on," said Wilson, the CEO. "This year, we've chosen climate justice, because we recognize that the planet is a place that our young people will inherit and that climate justice is racial justice."
How do the five components of CDF's model speak to your faith community's theological understanding of discipleship and the formation of children?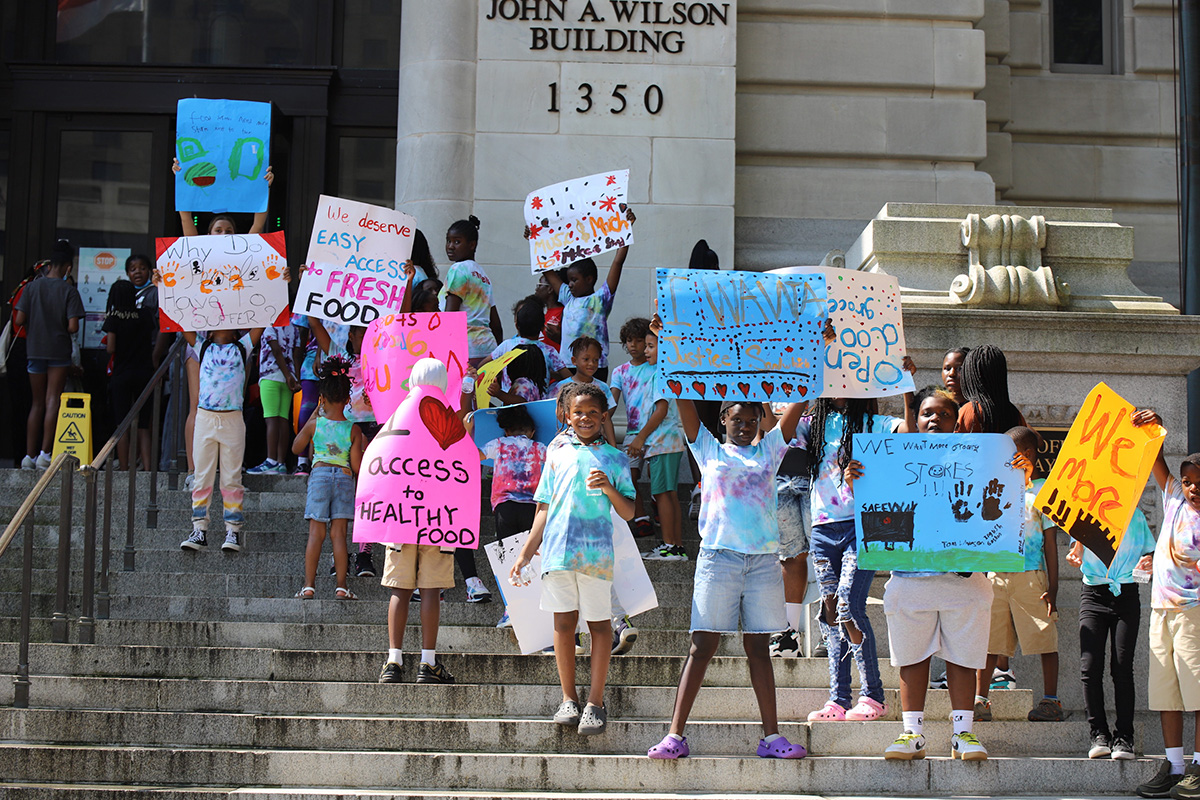 Scholars come together, discuss the issue and share their ideas for solutions on coordinated National Days of Social Action — and they're allowed to dream, said Joy Masha, program director for the Washington, D.C., CDF Freedom Schools. Scholars might propose a rally, a call to action to a state council member or the creation of more programs for children in their community, among other means of advocacy.
Because educators may not be able to deviate from state curriculum requirements tied to testing, Freedom Schools historically have supplemented content that traditional teachers could not offer, Clemons said. That includes books featuring people of color — important since fewer than 27% of children's books published in the United States feature nonwhite children, according to CDF — and educating scholars about figures in history.
How does the Freedom Schools model activate young people on issues that matter to them? Why might this matter to your church?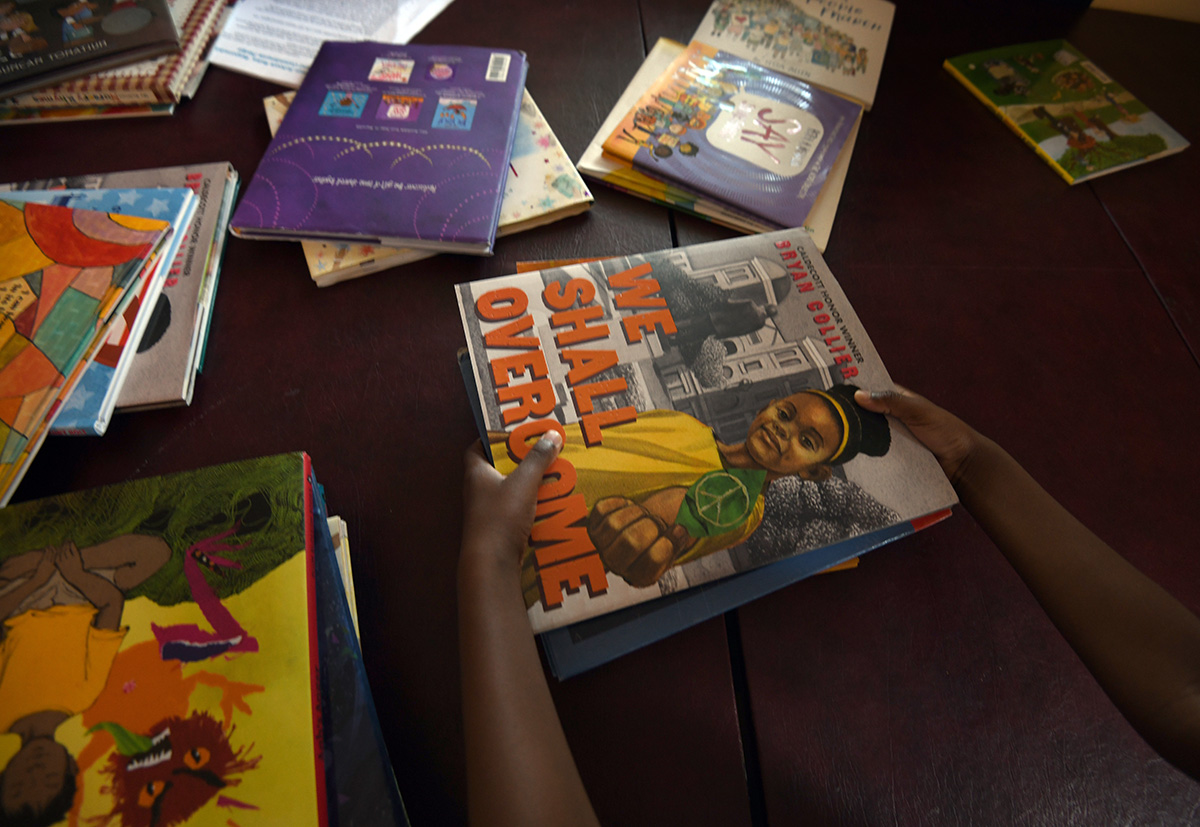 "We don't want to be controversial. Freedom Schools are not here to break down the status quo. We're here to be in community with people," Clemons said.
"We're here to show children that [if] you want to be a scientist, great. If you want to be a yoga instructor, great. If you want to be the next vice president — because we have books on Kamala Harris — you can do that."
Some parents say they appreciate the programming and the ability to participate via weekly meetings. Rochelle Gibbons has two children enrolled in the D.C. summer program. If she were to send them to camp instead, they'd simply play, she said. But here they read and build relationships as scholars.
Another D.C. parent, Ashley Jones, said she also appreciates the model. Freedom Schools staff care about the children and the environment that families live in, she said, and teach children that they're not too young to make a difference.
That lesson is big. Because children are listening. Processing current events. And sharing their thoughts.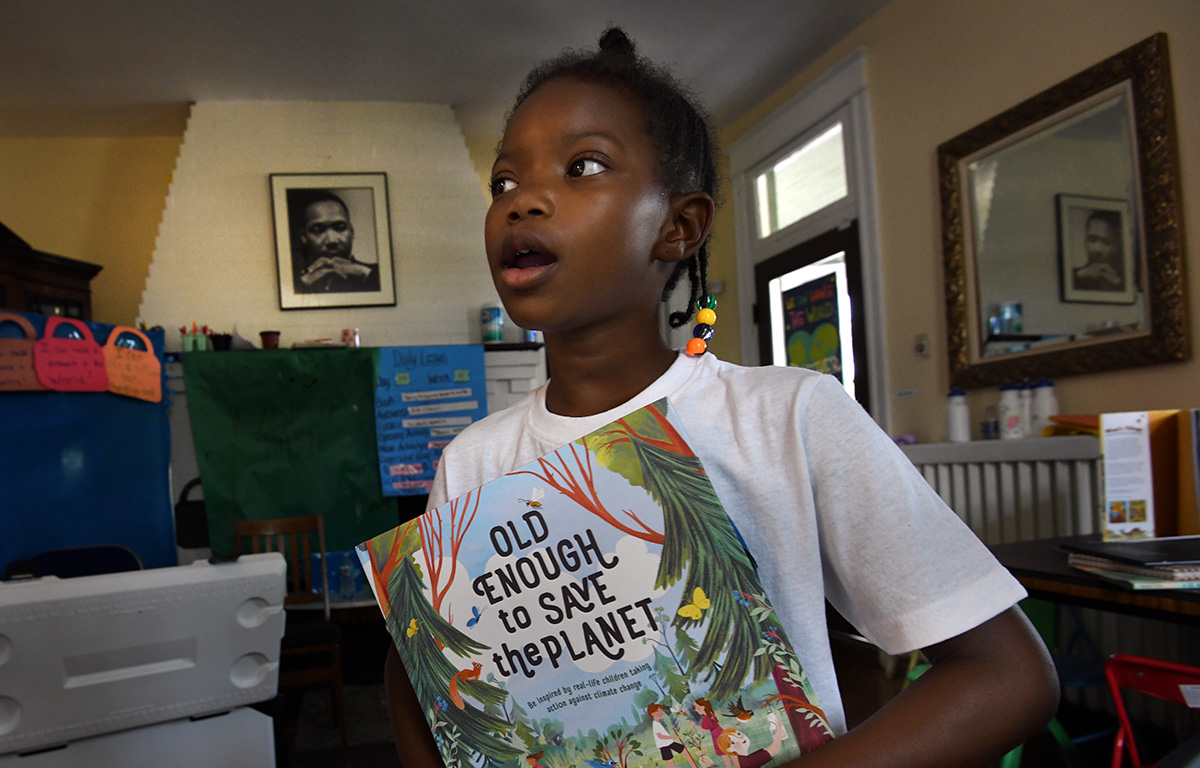 Gibbons' daughter, Dyllon-Rose Gaskin, did just that after her mother spoke at a recent parent meeting in the classroom. The 10-year-old scholar said the program allows her to read books every day and discover new words.
"I learn a lot," she said, explaining that she's finding out "interesting stuff" in a fun way.
"Miss Joy has a strong voice, and it helps me speak up sometimes," she said of Masha's work at the site.
So what exactly would she speak up about? Dyllon-Rose simply said, "I would speak up about, like, gun violence and different things around the world, like homeless[ness]."
How does it feel to know about these issues as a child?
"People are getting killed … every day, and that's sad, because people are losing their lives for no reason," Dyllon-Rose said.
Looking toward a happier future, she shared her desire to be a teacher, a hand model, the vice president, a mayor and "a lot more."
This kind of exchange, where scholars discuss a range of subjects, is not unusual.
After years of working in the space, Masha said she understands that age does not necessarily determine a child's experience. Gun violence was the scholars' issue for 2021.
"As we see more gun violence here in D.C., we know that we can have these conversations with our young people, because our model allows us to do that," she said. "So if gun violence is a topic that young people want to not only talk about but address, then we explore that solution with them and help them put it into action."
Within integrated reading curriculum lessons, Freedom Schools use books to explore particular issues and allow scholars to analyze each plot and connect it to the community. Schools also offer parents resources for talking with children about these issues.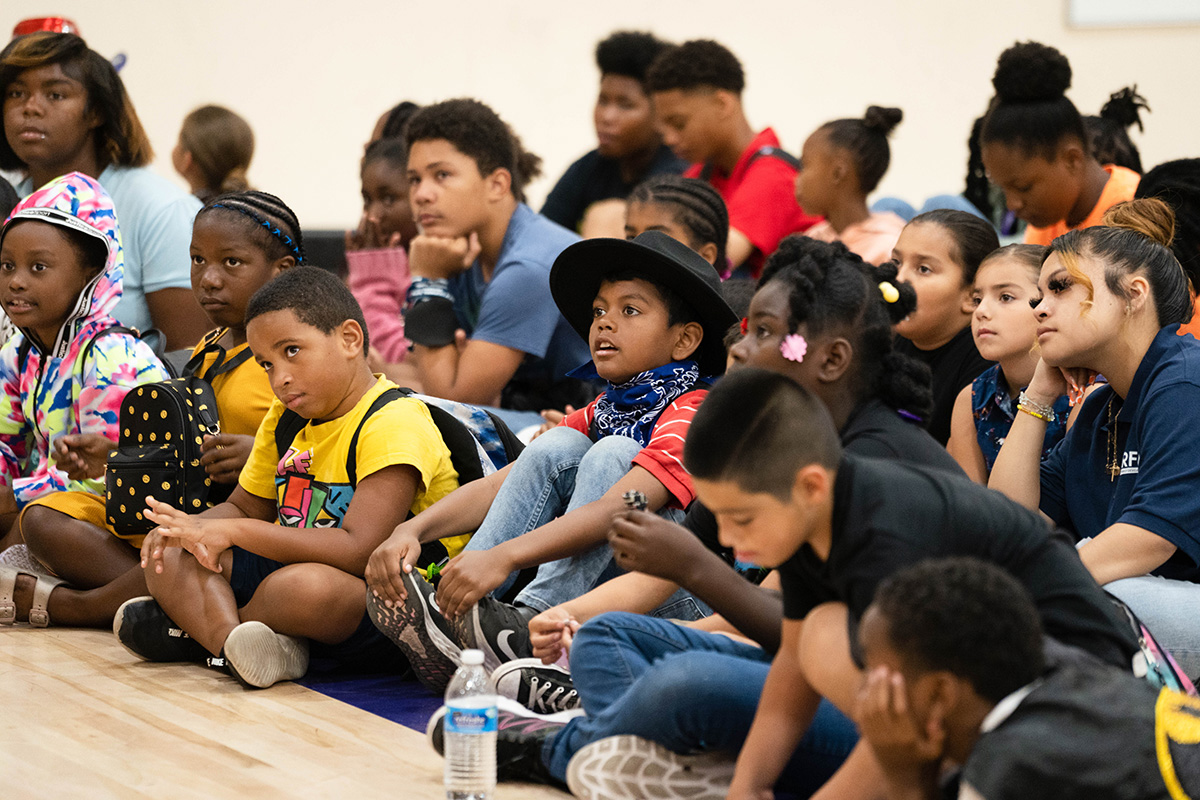 The faith connection
To make an impact, CDF partners with various institutions and organizations. To run a program, would-be executive directors apply on CDF's website and learn about the training, fiduciary and programmatic requirements that accepted sponsor organizations must maintain.
CDF recommends that, at a minimum, facilities be licensed to serve children. Programs then do their own fundraising to bring Freedom Schools sites to fruition, with CDF recommending that programs cover costs for at least 30 scholars.
Since faith communities have a long history of social action and advocacy work, this connection continues to resonate.
Wilson, who also serves on the Duke Divinity School board of visitors, references Jesus' words with respect to CDF's work and notes that defending children is "a religious commitment that is resonant with the call of the Christ."
"For an audience of clergy, I say, 'If Jesus did not walk among us, then Jesus has less capacity to connect with us,'" he said. "The God that I serve is one who took up flesh and walked with humanity."
It is this walk that others also highlight.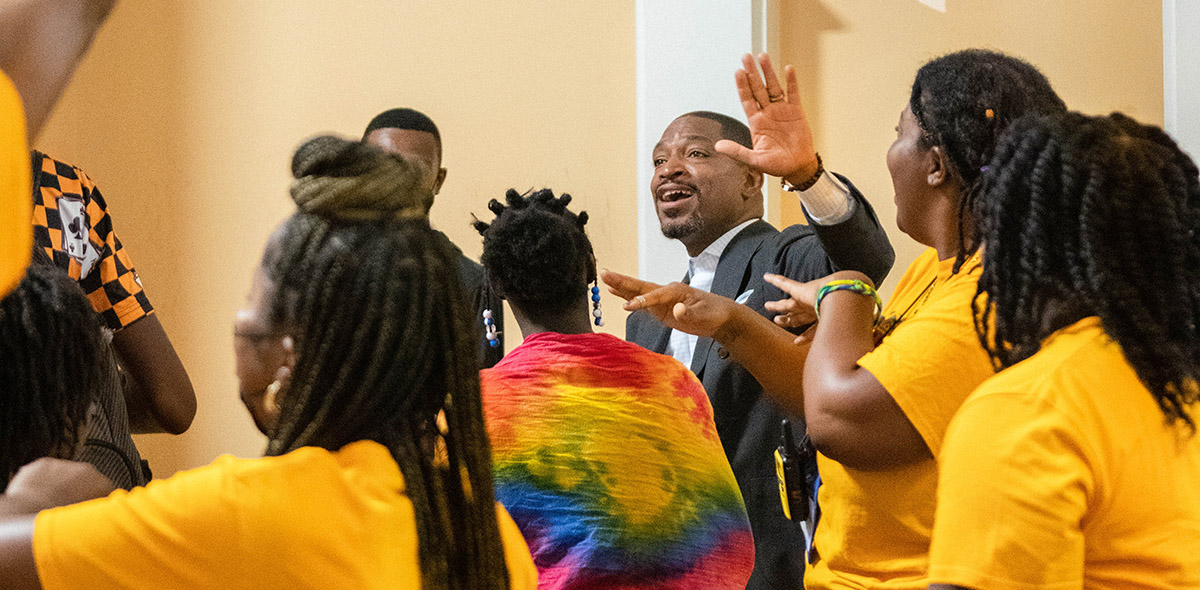 The Rev. Dr. Van H. Moody II, founding pastor of The Worship Center Christian Church in Birmingham, Alabama, said his church has offered Freedom Schools for several years. He said children in communities of color may not have access to early childhood education, which can put them "behind the eight ball" when they start school. Added to this, summer learning loss can have cumulative effects. But Freedom Schools can help.
"It's a beautiful program that really checks a lot of boxes that we're passionate about," Moody said, noting that it helps kids grow academically, helps them become more well-rounded because they gain a historical foundation, and helps empower them to become conscious changemakers.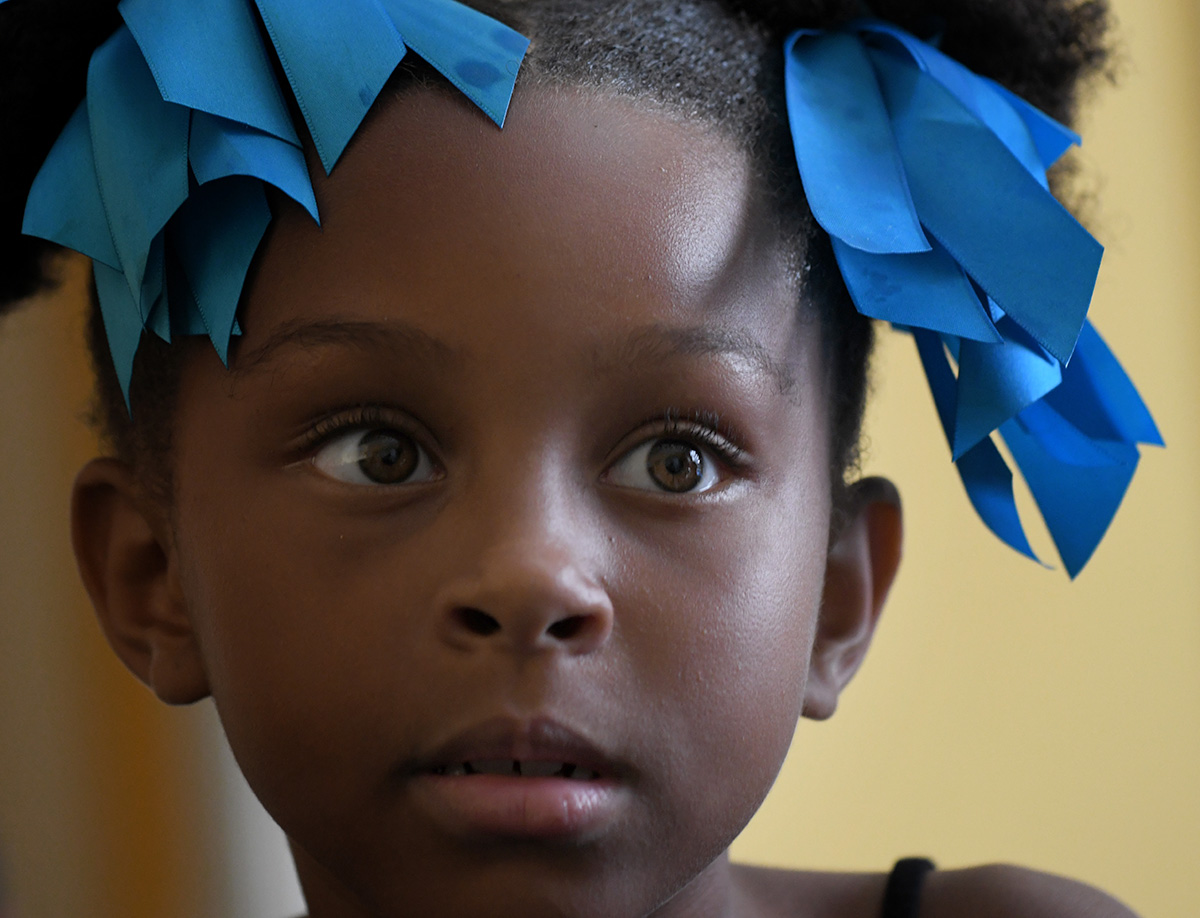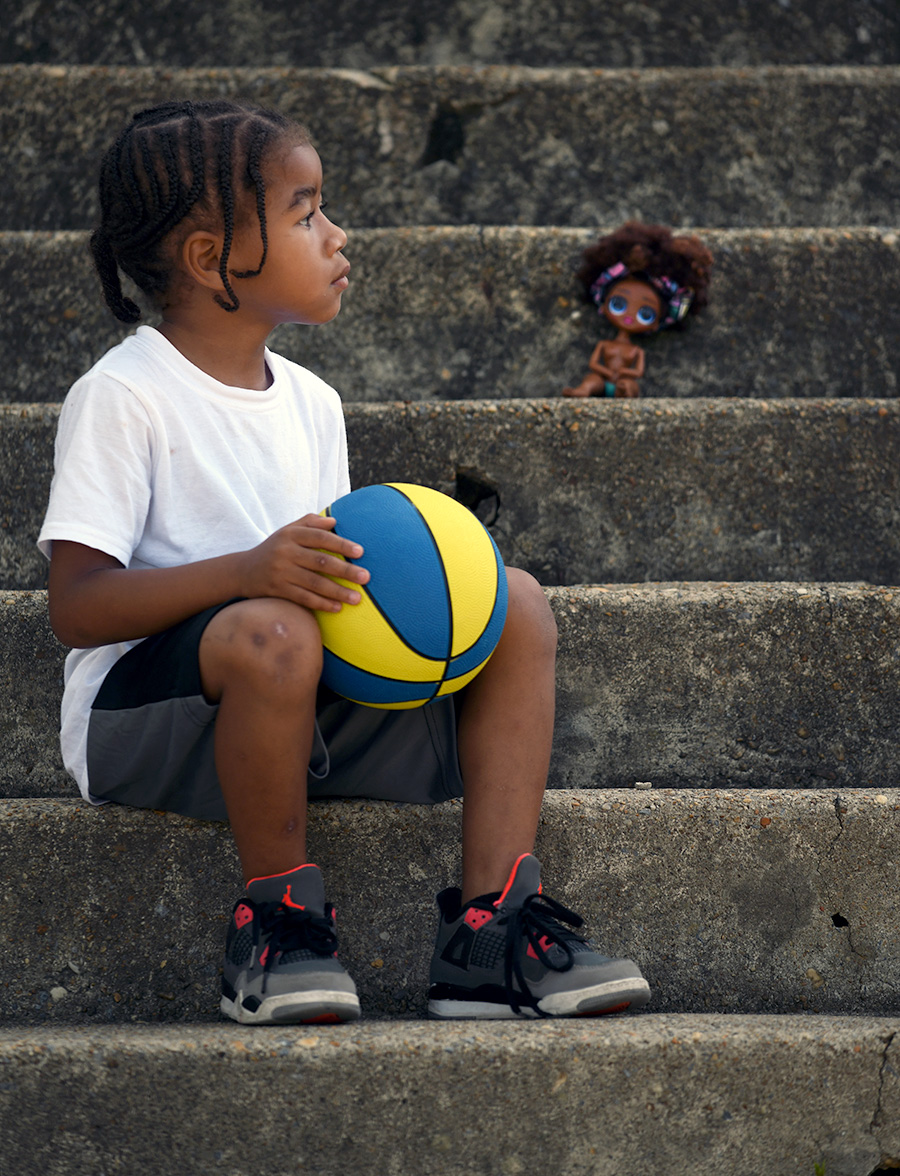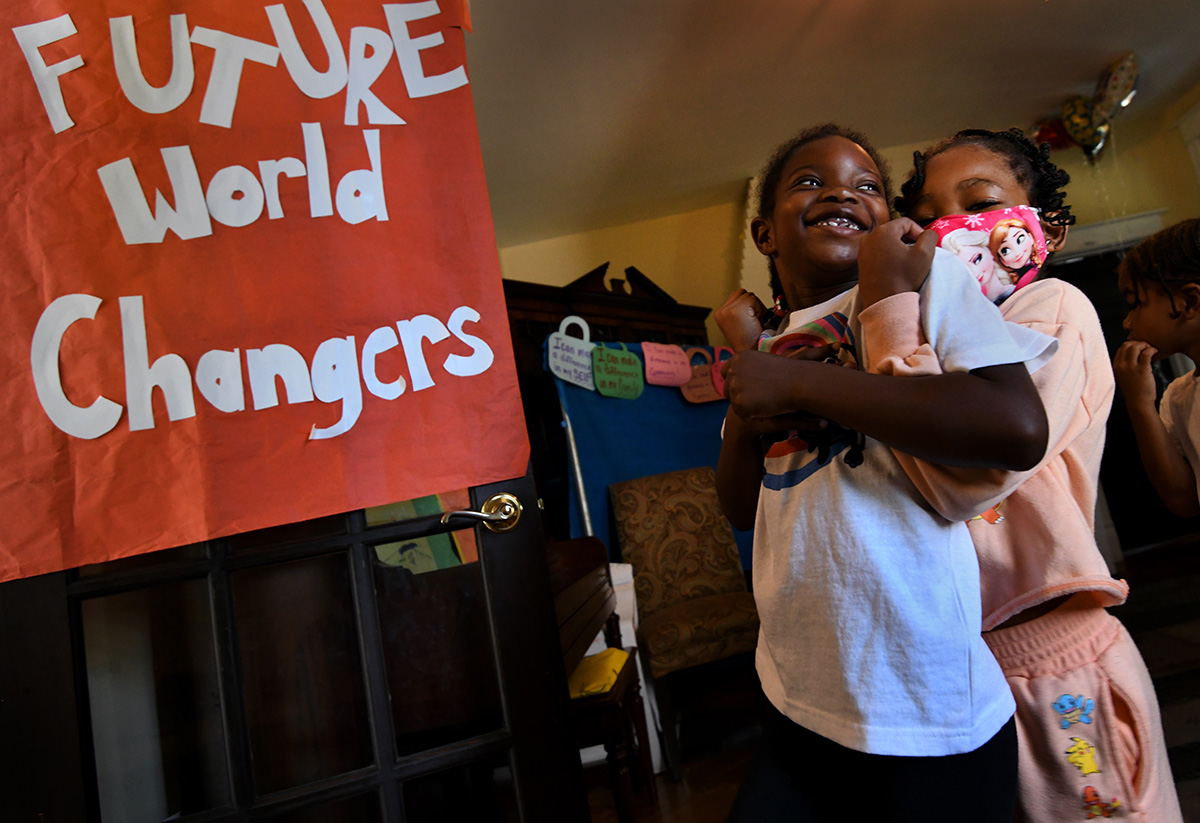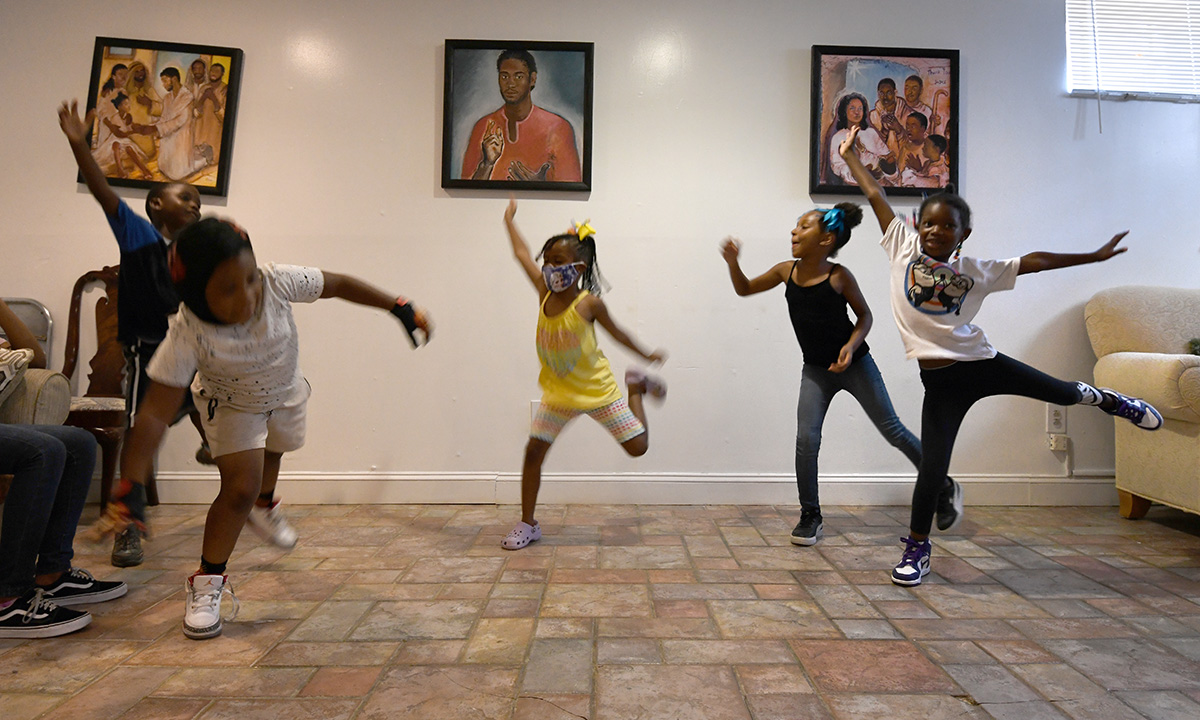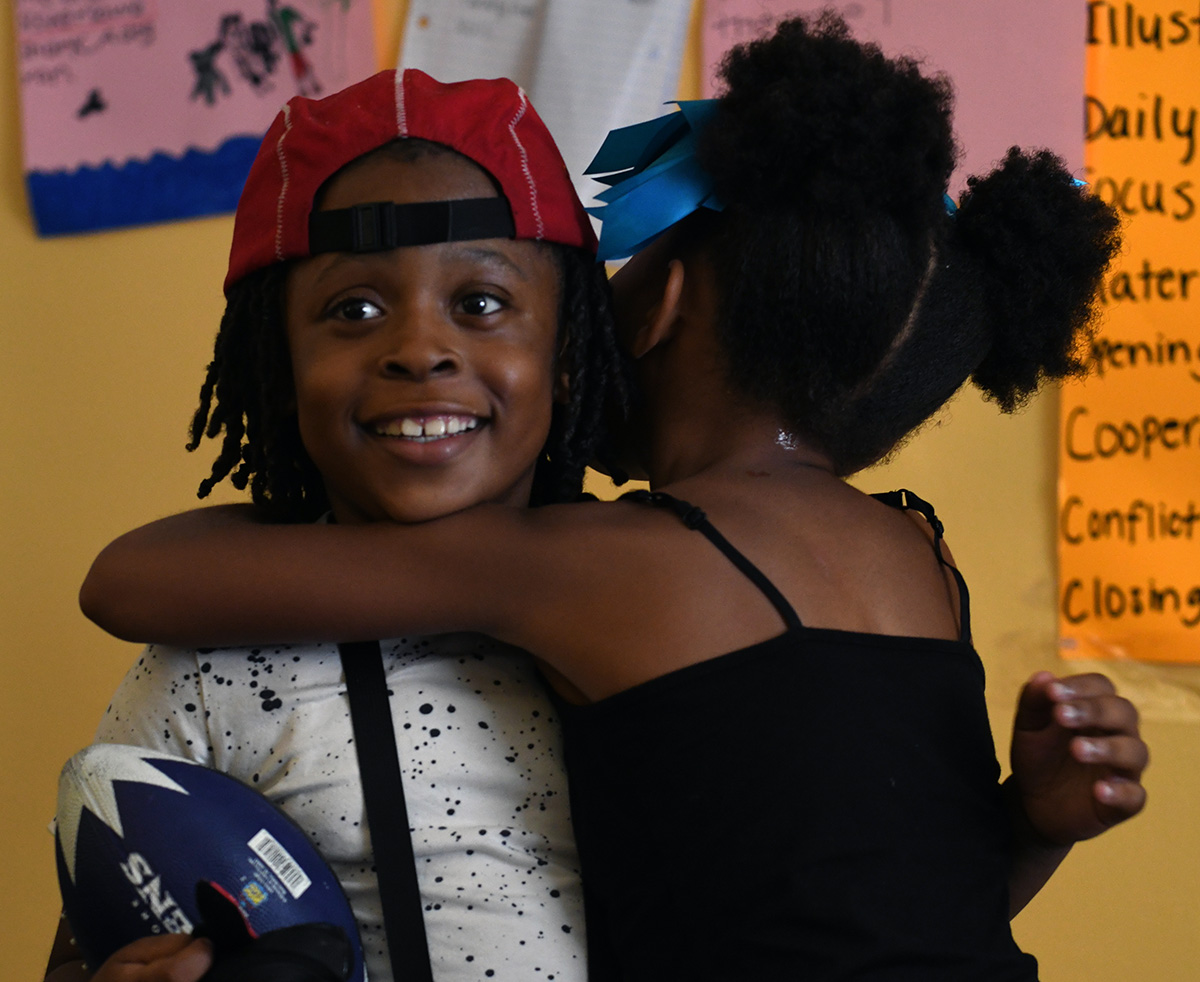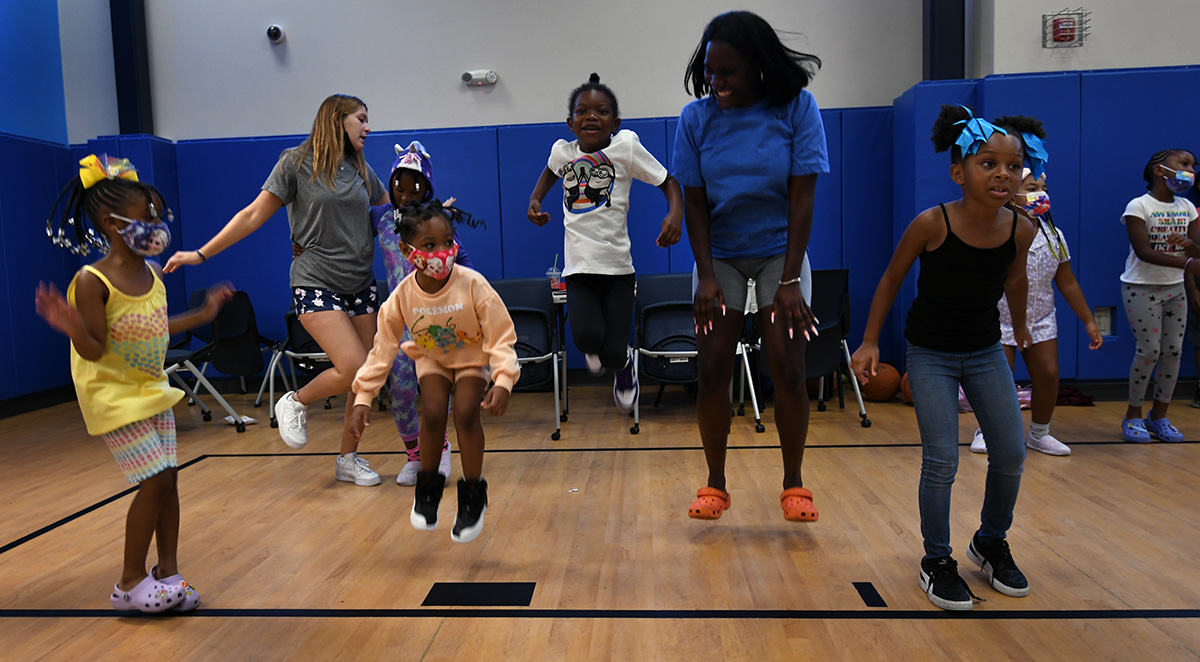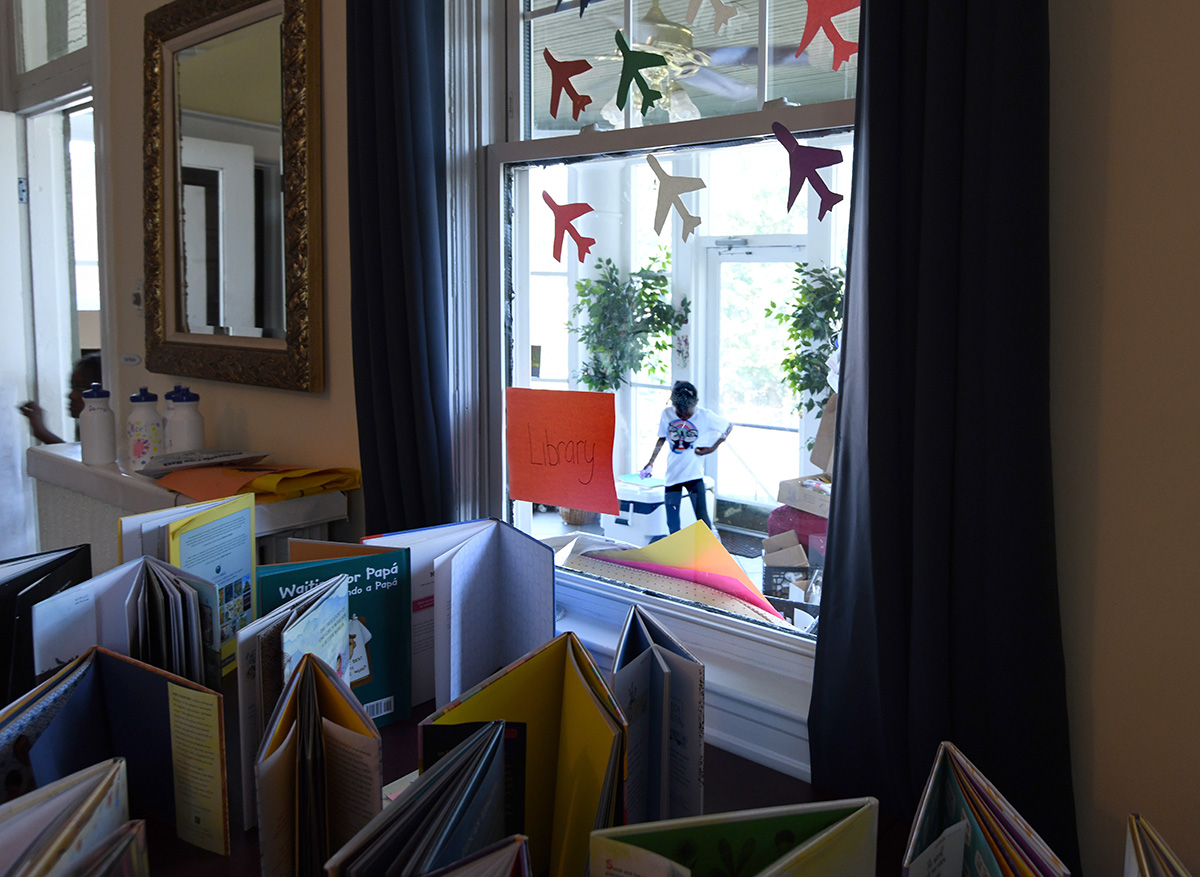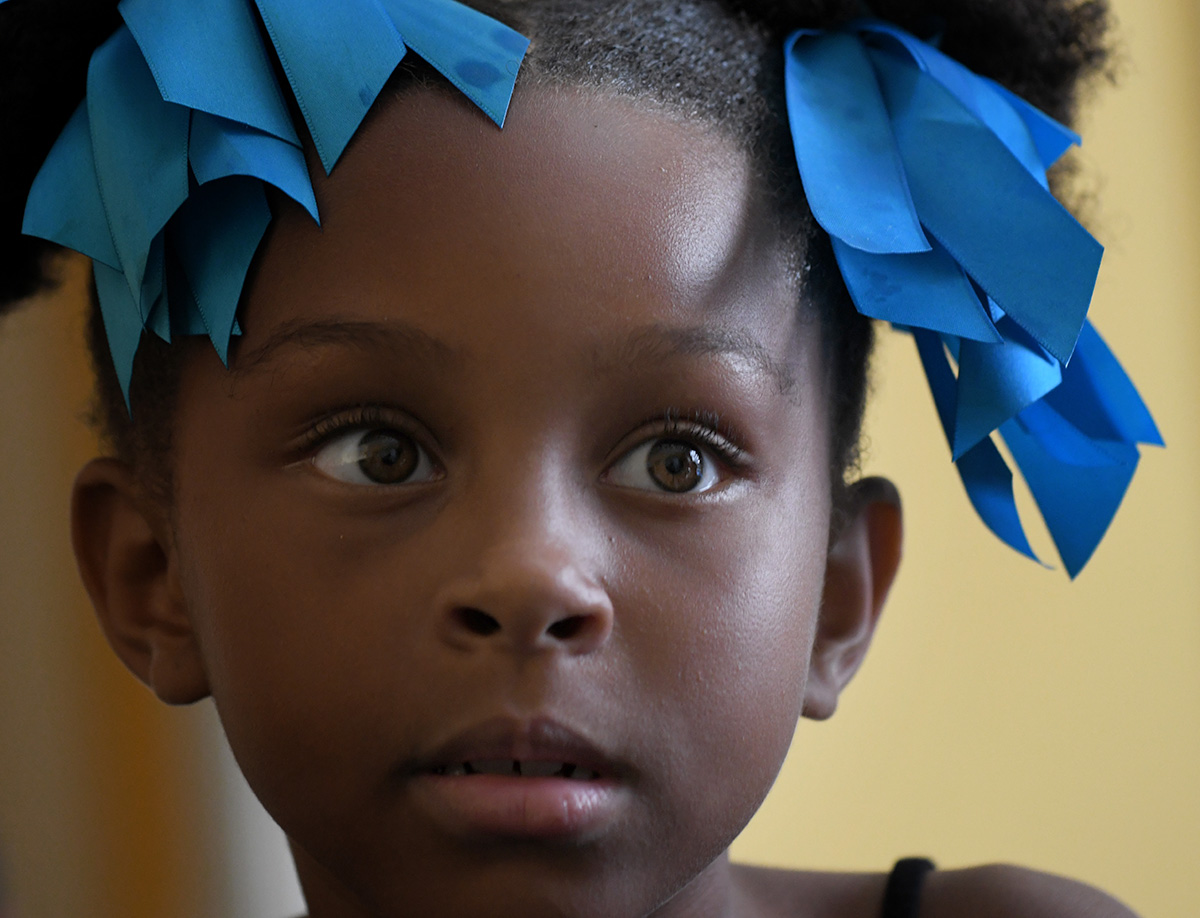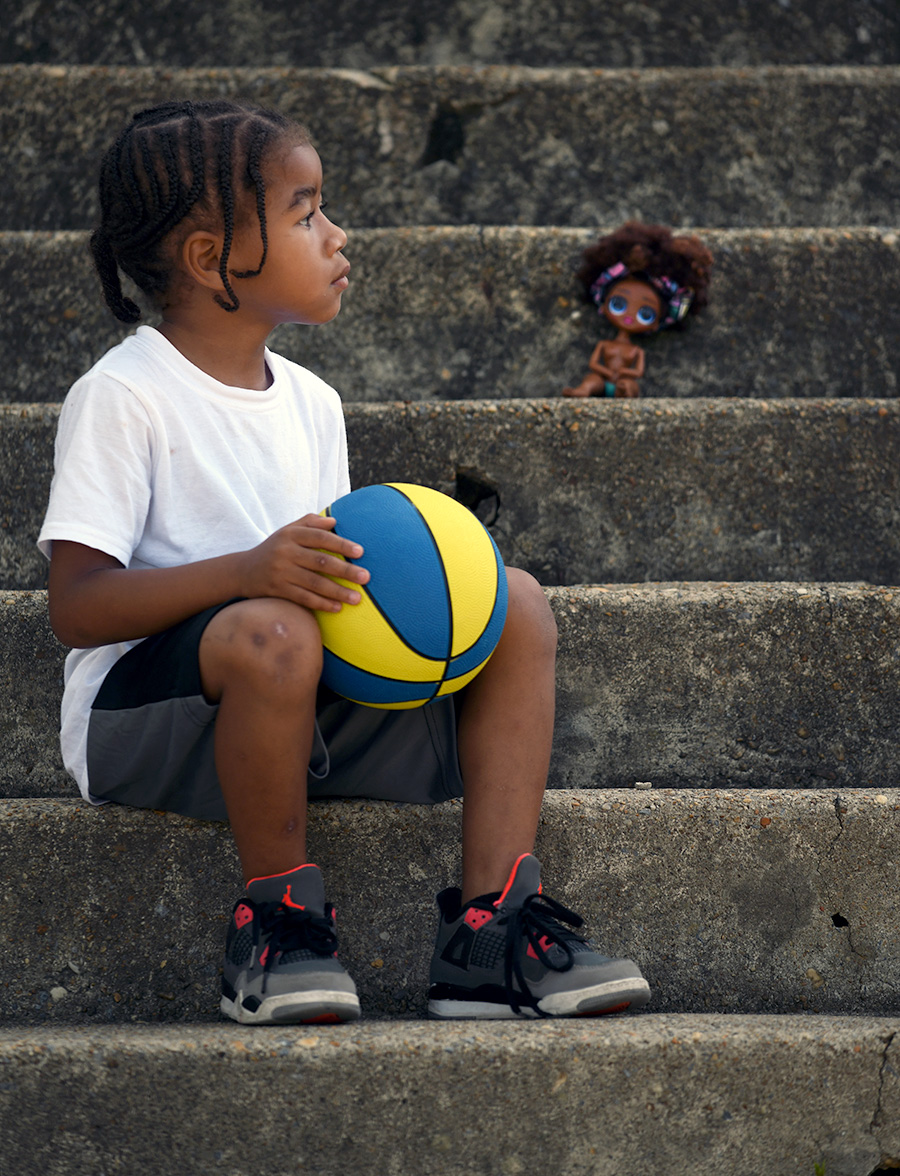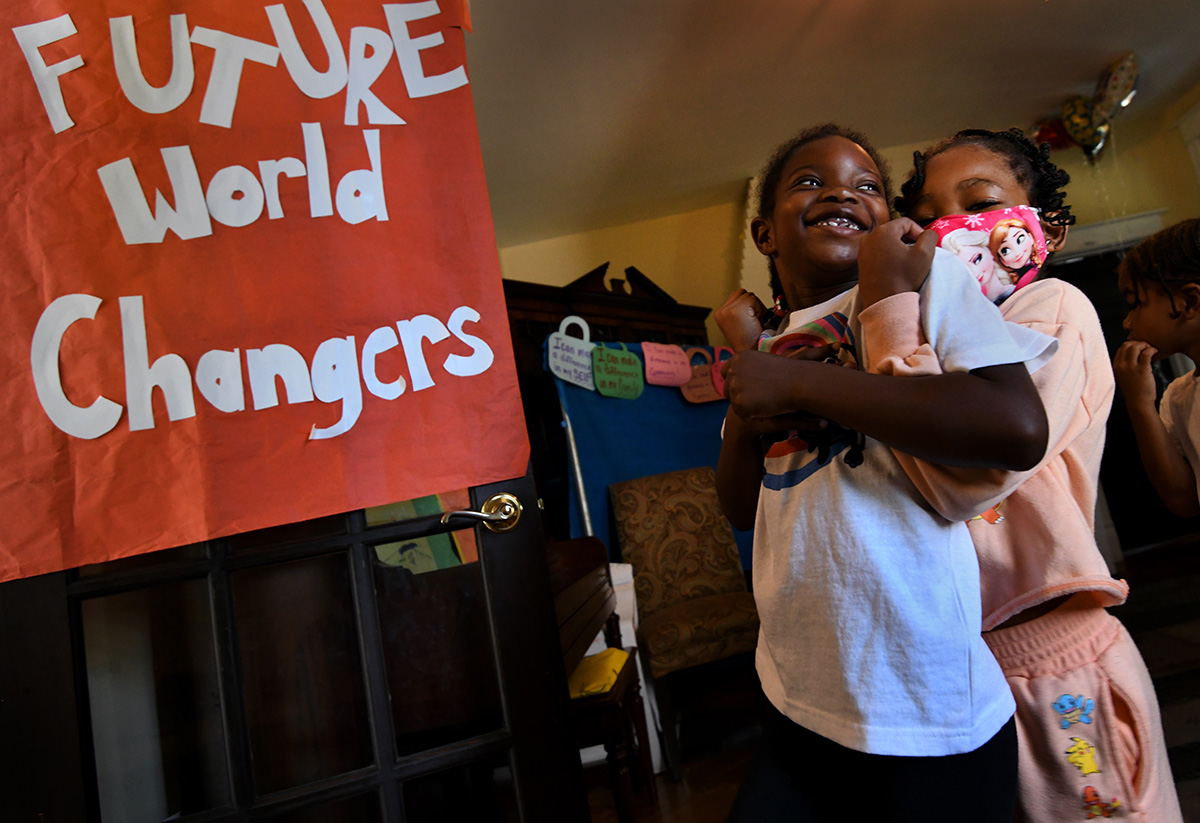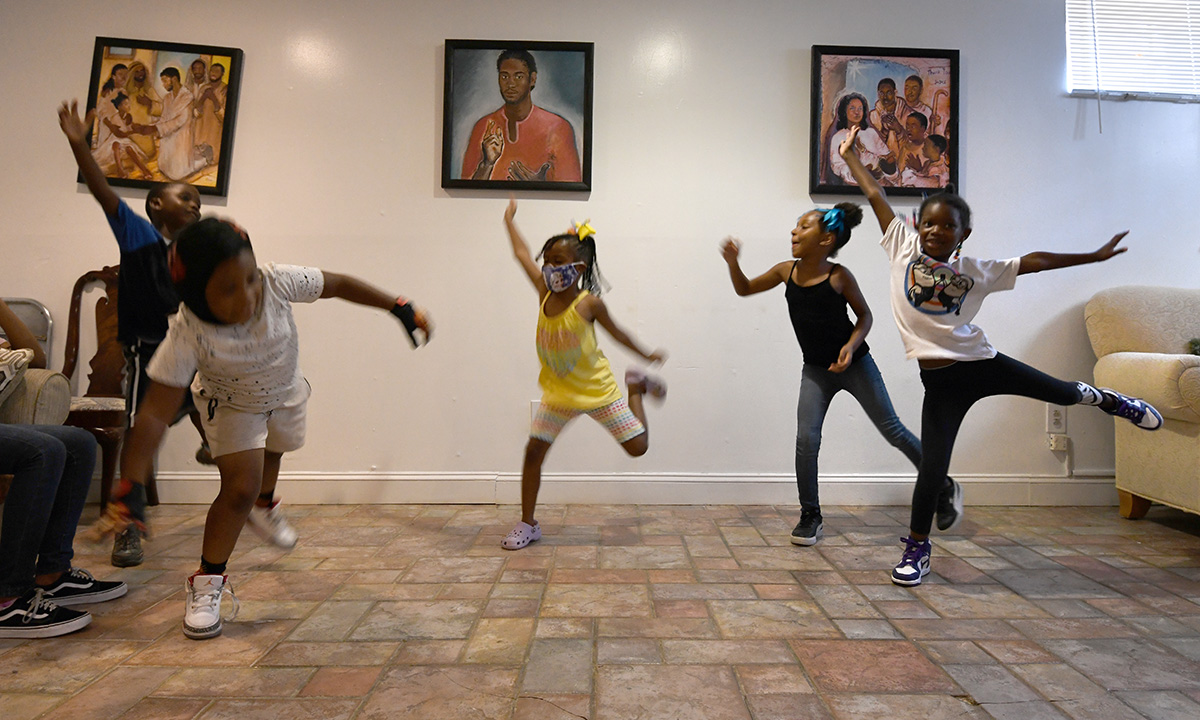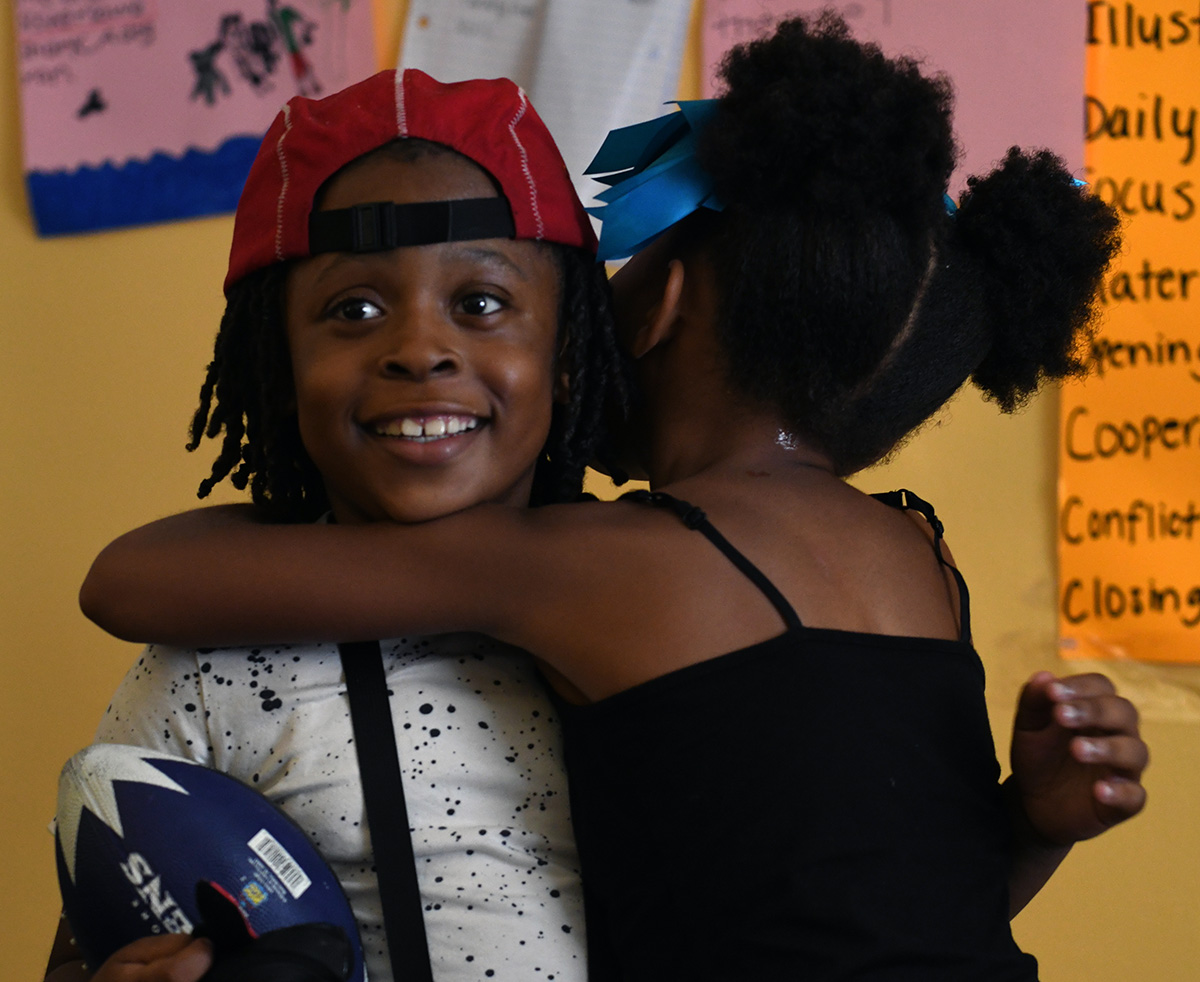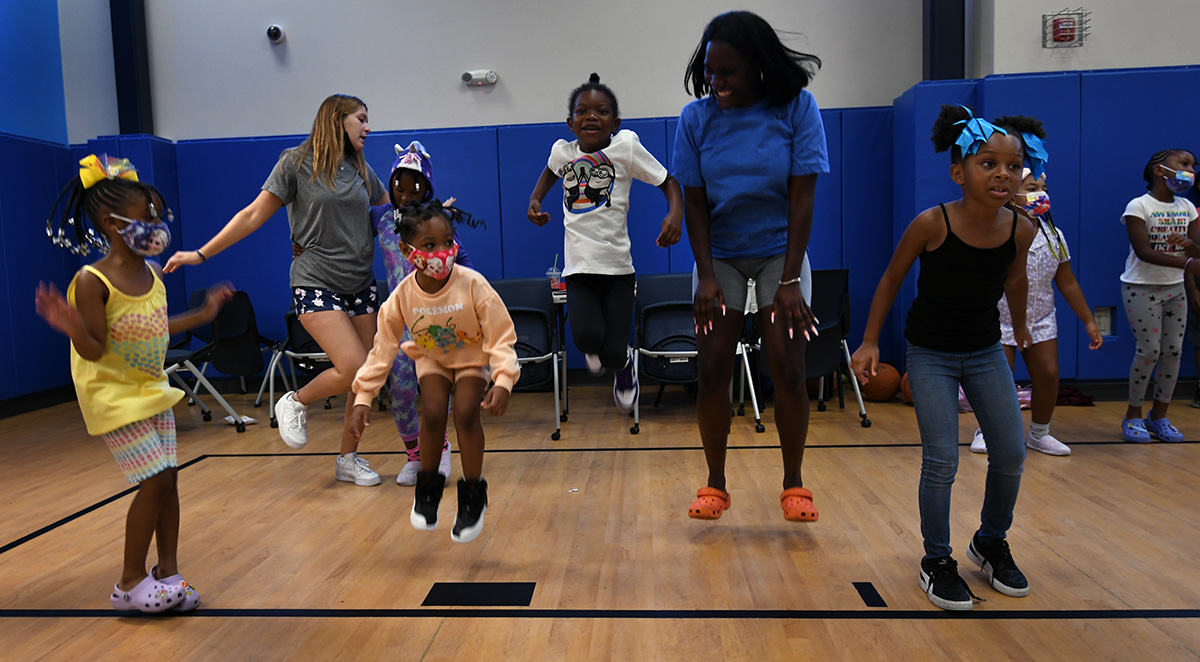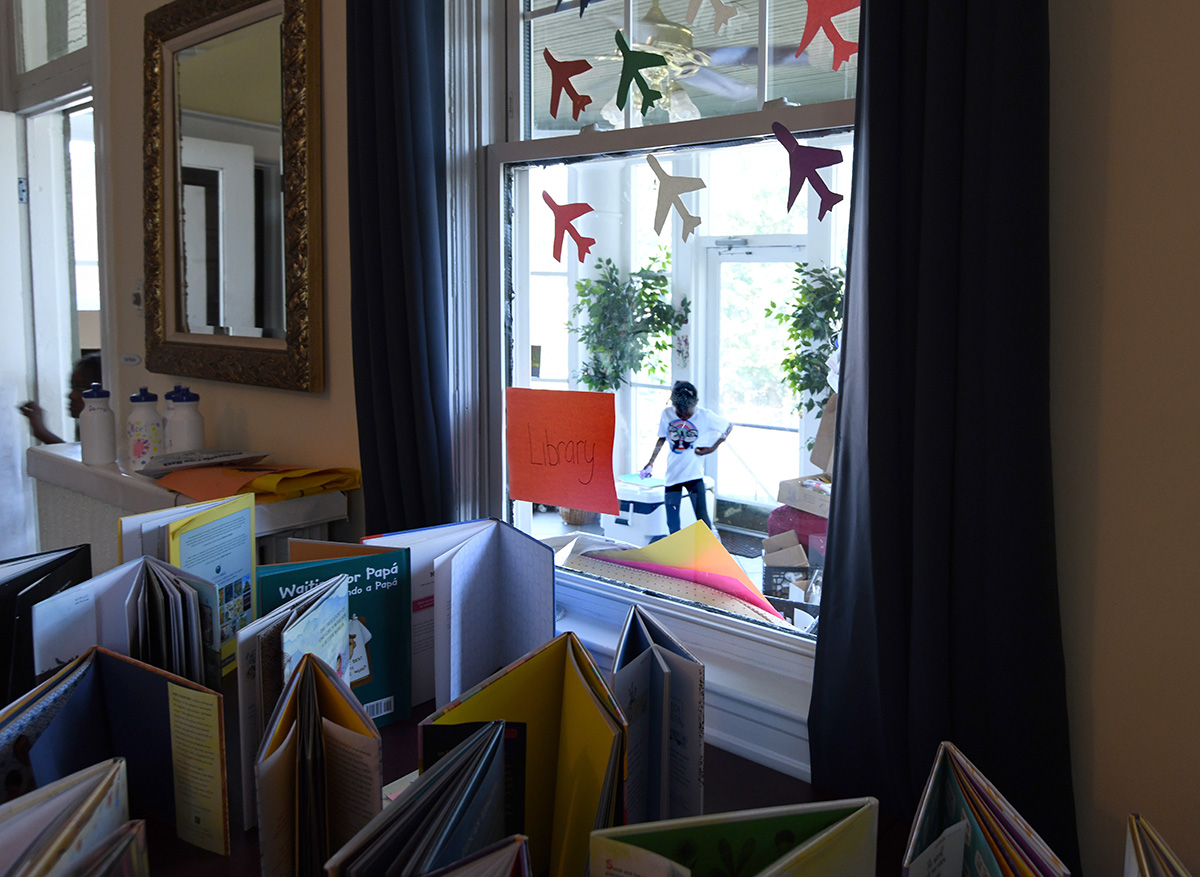 His church began supporting the program through funds dedicated to missions, and in recent years has funded it via an endowment, along with public and private partnerships.
"Our faith informs us about how important it is for us to make sure that the next generation not only knows God but that they are prepared to continue to really stand on the shoulders of the preceding generation and to carry the mantle forward," Moody said.
Birmingham has both a high murder rate and a high violence rate, and many kids are coming from communities where they haven't seen themselves in a positive light. With these schools, the pastor said, scholars can see the possibilities of what they can be.
"In the Old Testament, the nation of Israel is often taught to talk about the goodness of God and their faith principles with their children and their children's children," Moody said. "For us, pouring into the next generation, making sure that the next generation is educated … and prepared to live their best life and affect society in a positive way is an extension of what we believe God has called us to do."
What can your congregation learn from the Freedom Schools model of formation and community engagement?
Questions to consider
How does your congregation nurture the holistic well-being of children and families in your community?
How can partnering with a large national project like CDF's Freedom Schools empower your faith community's commitments to the young?
How do the five components of CDF's model speak to your faith community's theological understanding of discipleship and the formation of children?
How does the Freedom Schools model activate young people on issues that matter to them? Why might this matter to your church?
What can your congregation learn from the Freedom Schools model of formation and community engagement?
A barely noticeable blip in the nation's consciousness as 2020 began, COVID-19 by March was a full-blown emergency, triggering mass shutdowns, widespread disruption and general havoc.
In Wake County, North Carolina — as in communities across the country — families who relied on the Free/Reduced Meals program to provide healthy food for their children were suddenly without as schools closed their doors.
County officials had long ago recognized the necessity of delivering food to low-income families during the summer, when schools were not in session. They had a program in place for that.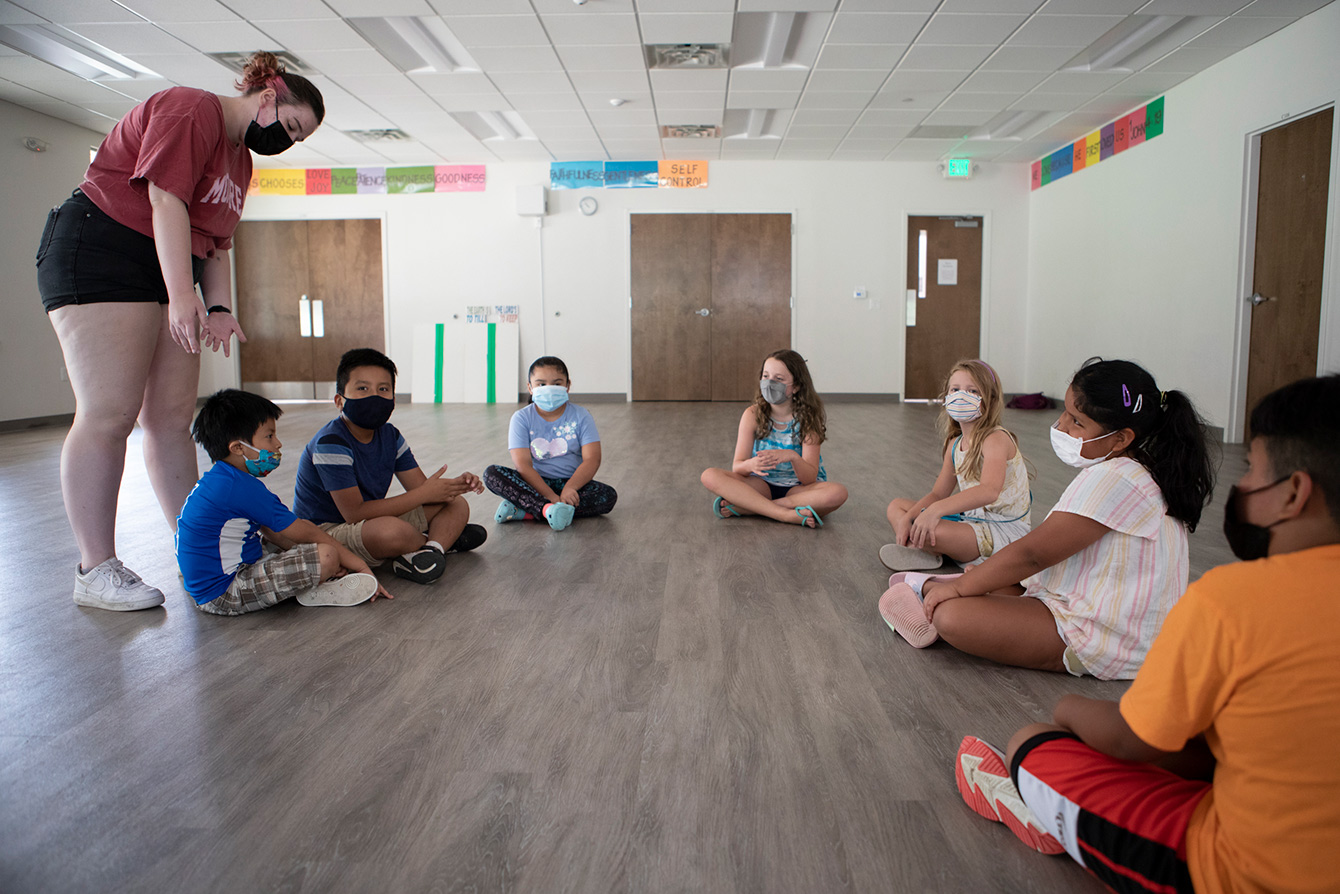 But could they avoid disruption to this vital service during a sudden, pandemic-driven shutdown?
It turns out that they could. But it took an all-hands-on-deck collaboration among an existing coalition of government agencies, nonprofits, businesses, churches and other faith communities to make it happen.
"When the pandemic hit, we were ready," said the Rev. Stephanie Workman, associate pastor at Kirk of Kildaire Presbyterian Church in Cary, North Carolina, and a leader in the effort.
Within a few days of the schools' closure, the summer food program pivoted to provide meals to low-income families, she said. By the end of August 2020, they had distributed 154,000 meals. One participant likened it to a "biblical miracle."
Is your congregation ready as the pandemic continues? Could you retool or expand existing ministries to become ready?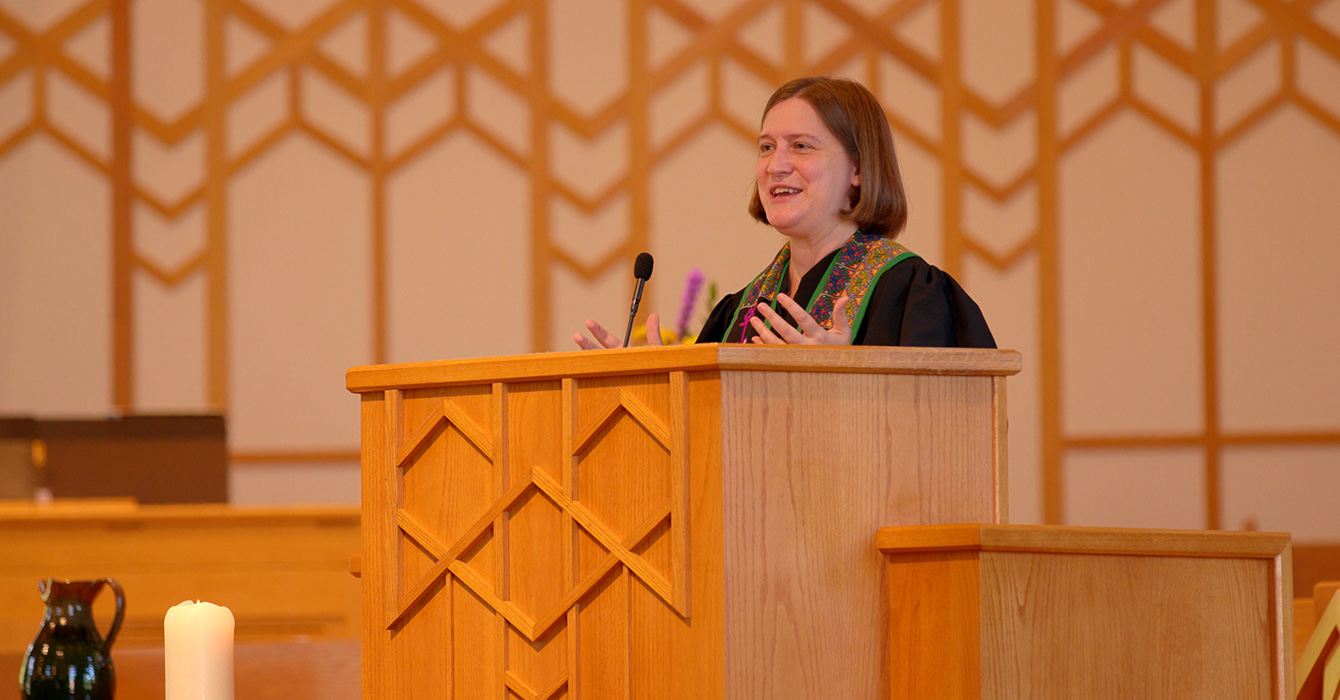 Since 2015, an array of organizations had been building an infrastructure to serve the vulnerable — part of what county official Karen Holmes Morant calls a "network of care."
Created and led by Morant — who is also a faith leader — and a dedicated group of clergy, it comprises an unusually wide swath of partners, including Presbyterians, Catholics, Episcopalians, Baptists, Hindus and Mormons.
Businesses offer food, and private citizens donate money. Federal, state and local governments offer funding and coordination; between April and June of 2020, the program received $1.2 million in public money.
And food is only part of the story. As needs grew during the pandemic, the program grew to meet them.
It now includes 12 sites around western Wake County where children get food, have fun, learn English and receive a variety of other services. The meal giveaway sites became places where people could access all kinds of free resources — some 79 tons of fresh produce, for example, and school supplies for 900 children.
Many of the low-income students were being sent home to take online classes yet did not have computers. Organizers obtained 30 donations of used computers, got them into working order and gave them away.
What new work might be possible if you engaged in ecumenical or interfaith partnerships? How might you work with government agencies?
The program has administered 400 COVID vaccinations and sponsored an "Ask the Doctor" day to combat misinformation and answer questions about the virus.
"I knew we had a big-hearted congregation, and all these congregations working together — who doesn't want to help children, right?" Workman said. "It delights me, but it doesn't surprise me. … We've always said God will provide, and we really and truly go with that."
Pockets of poverty in a wealthy community
The group's readiness for a pandemic is even more of an accomplishment considering that the initiative was willed into existence from the ground up, through faith, determination and the buy-in of key leaders.
Workman remembers exactly what she said when she stood up in front of her church in 2015 to call for volunteers for a mission that, at the time, had somewhat blurry outlines.
"Well, Jesus has told us to love our neighbors, and it's about time we meet them," Workman told congregants at Kirk of Kildaire.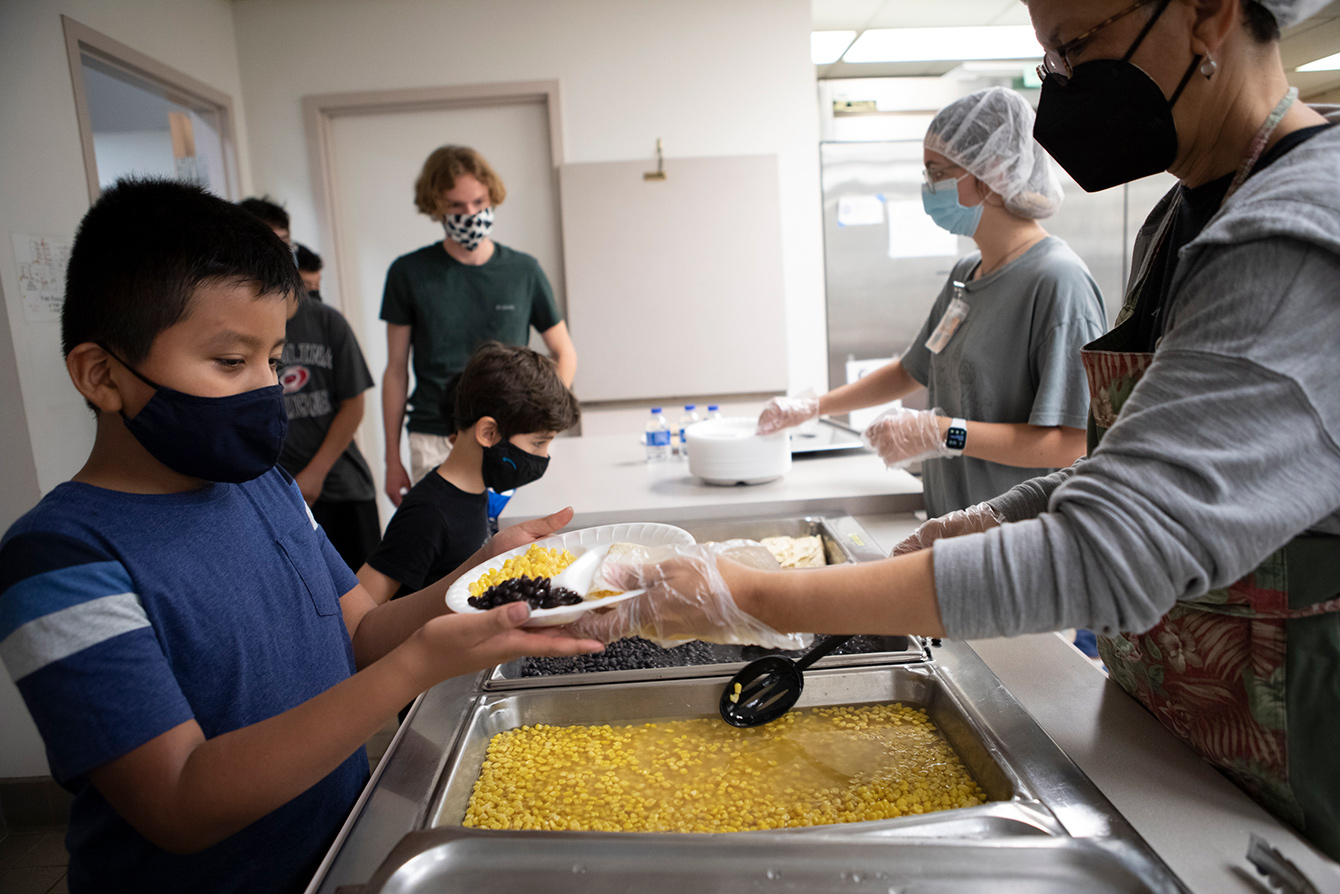 Her goal was to put into action Jesus' second greatest commandment — to love your neighbor as yourself (Matthew 22:39; Mark 12:31) — but it was not going to be a simple task. Kirk of Kildaire, a 1,100-member church established in 1977, was more than 90% white and largely professional.
It's located in the home county of Raleigh, the North Carolina capital. Wake is the second-most affluent county in the state, and Wake's western region the most affluent of the county.
According to U.S. Census figures, Cary has a median household income of about $105,000, but 4.8% of its residents live in poverty — a fair number of people in a town of 170,000.
The towns in western Wake — including Cary, Morrisville and Apex — are bedroom communities for Research Triangle Park, a 7,000-acre area outside Raleigh that is a haven for high-tech and cutting-edge companies such as GlaxoSmithKline, IBM and Lenovo.
A drive through these towns might elicit oohs and aahs at nice houses; it's easy to overlook that they have people living in poverty as well. But Workman was among those who were determined not to overlook it.
The neighbors to whom Workman wanted to show a little love were residents in an enclave of apartment buildings about a quarter-mile from the church, occupied mostly by Latino immigrants.
Church members had long been providing tutoring services for those residents, she said, but not much else.
Workman and her fellow members of Kirk of Kildaire joined with Greenwood Forest Baptist Church to launch an effort — dubbed the Summer Program — in which they would provide neighborhood kids with food and maybe help them with English.
They spread the word, put flyers on windshields and readied the church's fellowship hall for children.
"The very first day, no one showed up," Workman said. "So Patty and I got in the van and drove around the neighborhood," she said, referring to Patty Snow, the church's neighborhood ministry director, who speaks Spanish.
"We got about 12 kids. By end of summer, we had about 100 kids. Moms got on the bus, too, and said, 'Will you teach us English?'"
How could your church leverage available data to be a better community partner?
'Having an impact on people's lives'
The program has helped people like Getsemani Soto, a 17-year-old Cary High School student. For her, the experience was about much more than food.
"I got to meet a million people," she said. "Yes, this is in my neighborhood, but … It's a good time to bond, especially if you don't have a lot to do over the summer."
The most valuable part for Soto was the Career Project, in which students did research about careers or college.
"It helped guide me to have an idea about what I want to do, potentially," she said. Soto, who was born in Mexico and came to the United States at age 1, wants to be a child care worker; there will be a big demand for those workers in the future, she said.
Elias Soto, her 14-year-old brother, chose to do the College Project. It helped him clarify his thinking about where he wants to go to college: the University of North Carolina Wilmington.
"I know more about the school because I've been wanting to go there for a while now, so it just helped me plan in my mind," he said.
Their mother also improved her English, the siblings said.
Brian Cruz, a sophomore at the University of North Carolina Greensboro, spent the summer working on the College Project and assisting with food distribution.
"It's my first time doing this kind of job, so it's pretty cool," Cruz said. "This is the only job I've had where I've been able to have an impact on people. Most of the jobs have been sort of menial, like working at a store — clock in and go home. But [here] you're actually having an impact on people's lives."
Cruz was born in the United States, but his parents are from Mexico and he speaks Spanish. He said he can relate to program participants from other countries.
"I'm first-generation too," he said. "I can more or less understand what they're going through."
'What can we do to change this?'
What members of Kirk of Kildaire and Greenwood Forest Baptist didn't know when they started their modest summer program was that someone else also was seeking to address needs in this apparently wealthy community.
Morant is director of Wake County's Western Health & Human Services Center. She is also associate minister of Pleasant Grove Church in Cary. Both hats fit comfortably on her head.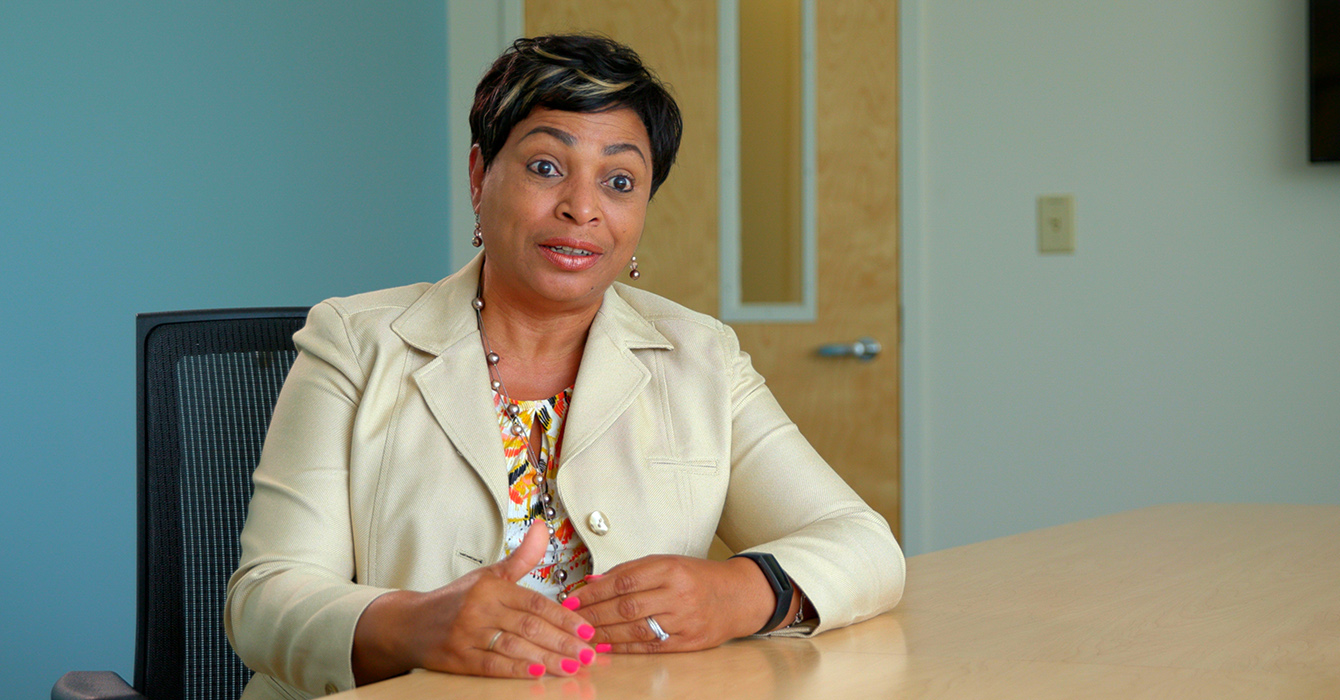 Morant has religious training (a master of divinity degree from Campbell University), as well as training in both business and leadership and change management (with degrees from Johns Hopkins and Pfeiffer universities).
Her goals can sound preachy — "Get the church out of the congregation and into the community" — but her approach is wonkish: "We use data to drive us and look at what is relevant for this region. … We like to drill down that data and overlay it on the areas on the region of the county that we serve."
The Rev. Mycal X. Brickhouse, the senior pastor of Cary First Christian Church, met Morant as her vision for a collaborative network was beginning to take shape.
"Karen was a visionary, because she saw the need for the community to be a part of the change that was happening here," he said.
"She really advocated for faith leaders to operate in the kingdom of God, to operate in this model where denominational affiliation just didn't matter, where our theological differences didn't divide us from doing good."
A study Morant coordinated found that 90% of the residents in that area who were eligible for social services such as WIC and Medicaid were traveling to Raleigh to get them. The study made clear what many local officials and faith leaders already knew, Morant said: people in western Wake needed help.
"Apex, Cary and Morrisville happen to be the wealthiest region in Wake County. … The thought was that government services weren't needed," Morant said. "[But] there is hidden poverty in this region."
Morant was convinced that the government alone did not have the ability to help all of the western Wake families that needed it. The need for a broader approach became clearer when she learned that in the 2016-17 school year, $8 million in state funding for food for low-income children had gone unspent.
She went about creating a "community conversation" among faith leaders, municipal officials and county officials designed to answer the question, "What can we do to change this?"
"I'm looking for transformational leaders in the business sector, the government sector and the church, and also in the community, so we can work alongside each other to redevelop the community," she said. "Our nonprofits and our churches have always been a great resource in our community."
This effort swept up a number of churches, including Kirk of Kildaire, and led to the creation of the Western Regional Food Security Action Group, of which Workman is now president. Its goal is to play an active role in the community's "network of care."
Morant reached out early to Brickhouse, who shared her strong belief that poverty in Cary was not being adequately addressed and churches had a role to play.

What are some resources — not necessarily money — that your church could bring to a community collaboration program?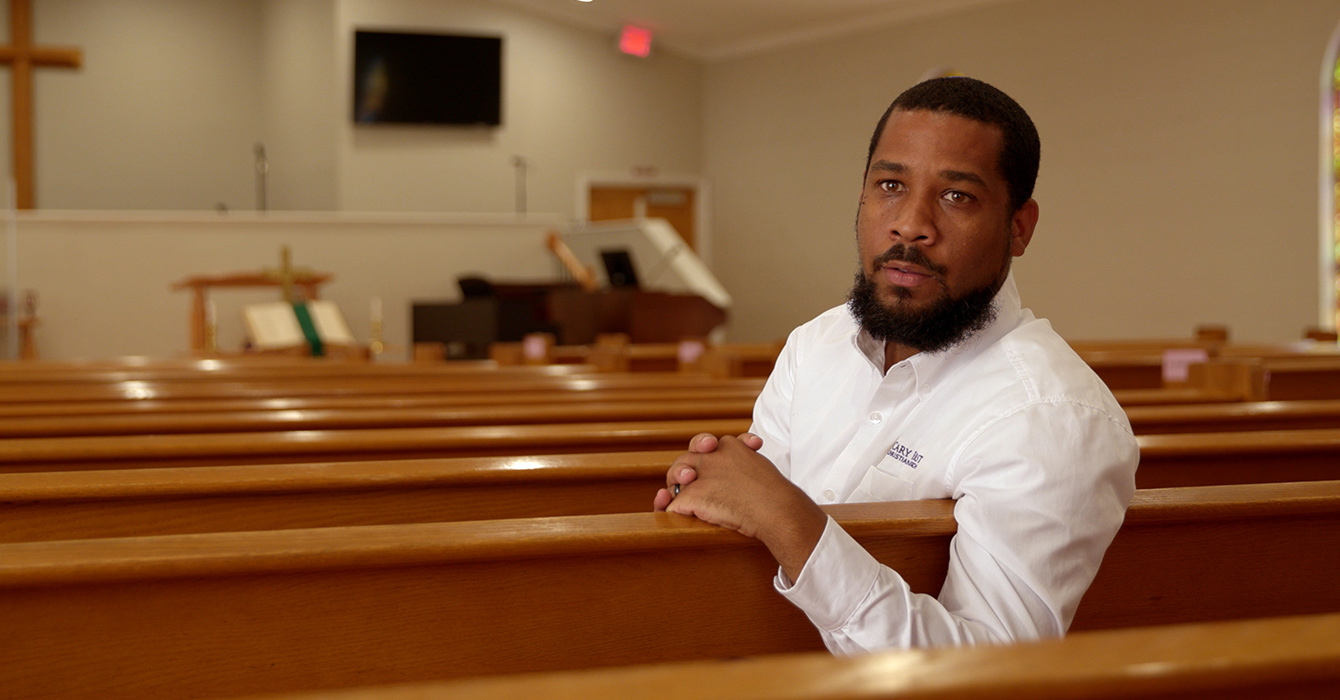 "We connected on thinking about how we could work together and bring this congregation in on this project for the welfare of Cary," said Brickhouse, who is also director of alumni relations at Duke Divinity School.
Brickhouse's church is one of the initiative's food distribution sites, serving clients who are African American, white and Asian.
The town, well known for design rules that promote beautification and conformity, requires extensive landscaping that hides eyesores and also obscures poverty, Brickhouse said. "That may not be the intent, but that's the outcome."
"The [low-income] neighborhoods are largely hidden behind trees, behind large shrubs and those types of things," he said.
Brickhouse called the pandemic mobilization something close to a "biblical miracle."
But the help the initiative provides can be important even on a smaller scale, said Patty Snow, the neighborhood ministry director who'd hopped in the van on the first day of the Summer Program to look for kids.
In an era of COVID, parents have been particularly concerned about official-looking letters, she said. Sometimes, participants take photos of such letters and text them to her, saying, "This looks important" and asking her to translate, Snow said.
"At least now they feel that somebody cares," she said. "That's how we want for them to feel — that there's somebody who has their back in difficult situations."
Alex Schwindt contributed to this story.
How might you design a ministry so that it meets an immediate need but also lowers ongoing barriers to equity?
Questions to consider
The Rev. Stephanie Workman said, "When the pandemic hit, we were ready." Is your congregation ready as the pandemic continues? Could you retool or expand existing ministries to become ready?
What new work might be possible if you engaged in ecumenical or interfaith partnerships? How might you work with government agencies?
How could your church leverage available data to be a better community partner?
What are some resources — not necessarily money — that your church could bring to a community collaboration program?
How might you design a ministry so that it meets an immediate need but also lowers ongoing barriers to equity?
The pandemic has wreaked havoc on working women. U.S. workforce data attests that the economic and employment impact has fallen disproportionately on women, particularly mothers also juggling child care responsibilities and school closures. Many are leaving the workforce.
There are no good figures on the number of clergywomen who have quit as a result of the pandemic, but Christian leaders say the coronavirus has exacerbated the already-stressful lives of women clergy. Many have reported exhaustion, burnout and decision fatigue from the prolonged struggle to care for their congregations, their households and, in many cases, communities combatting racism and anti-Asian violence that arose in response to the illness.
Lori Nelson, who as chief resilience officer for the city of Boston often works with clergywomen to help underserved communities overcome social and economic challenges, has seen this pressure up close. "What was clear is that they were still leading but also very taxed," she said.
In many cases, clergywomen — particularly women of color — have functioned like first responders on the front lines of the pandemic, said the Rev. Laura Everett, the executive director of the Massachusetts Council of Churches.
"What we sometimes miss among clergy of color is the additional communal responsibility put on clergy colleagues to do communal and explanatory work in times of social change," Everett said.
The stressors are particularly acute on women clergy serving small congregations with 100 or fewer members, where there is no other professional or paid staff to carry the burden, as well as on bivocational pastors managing commitments to other jobs.
"There was an urgency of being very well educated and informed about what this was," said Nelson. "Then it was how you survive through it, the do's and don'ts. Then how do you begin to message the importance of getting vaccinated, recognizing the stereotypes and stigmas and experiences of people of color."
Even as their personal lives have grown more chaotic, many have responded by ramping up their outreach. For example, the Rev. Liz Walker of Roxbury Presbyterian, a small church in the middle of a mostly Black Boston neighborhood, partnered with another local clergywoman to start a series of vaccine education webinars. They landed Dr. Anthony Fauci, the director of the National Institute of Allergy and Infectious Diseases, as a guest for the first installment, drawing 2,800 online visitors.
The webinars, plus a weekly session the church offers for people overcoming trauma, are ongoing.
"I think we worked harder," said Walker, who is well known in the community as a former Boston TV news anchor.
"The women I've worked with are very tired and very weary, but not giving up."
The following are the pandemic stories of four women clergy — mothers, pastors and, in two cases, bivocational ministers — who lead small churches.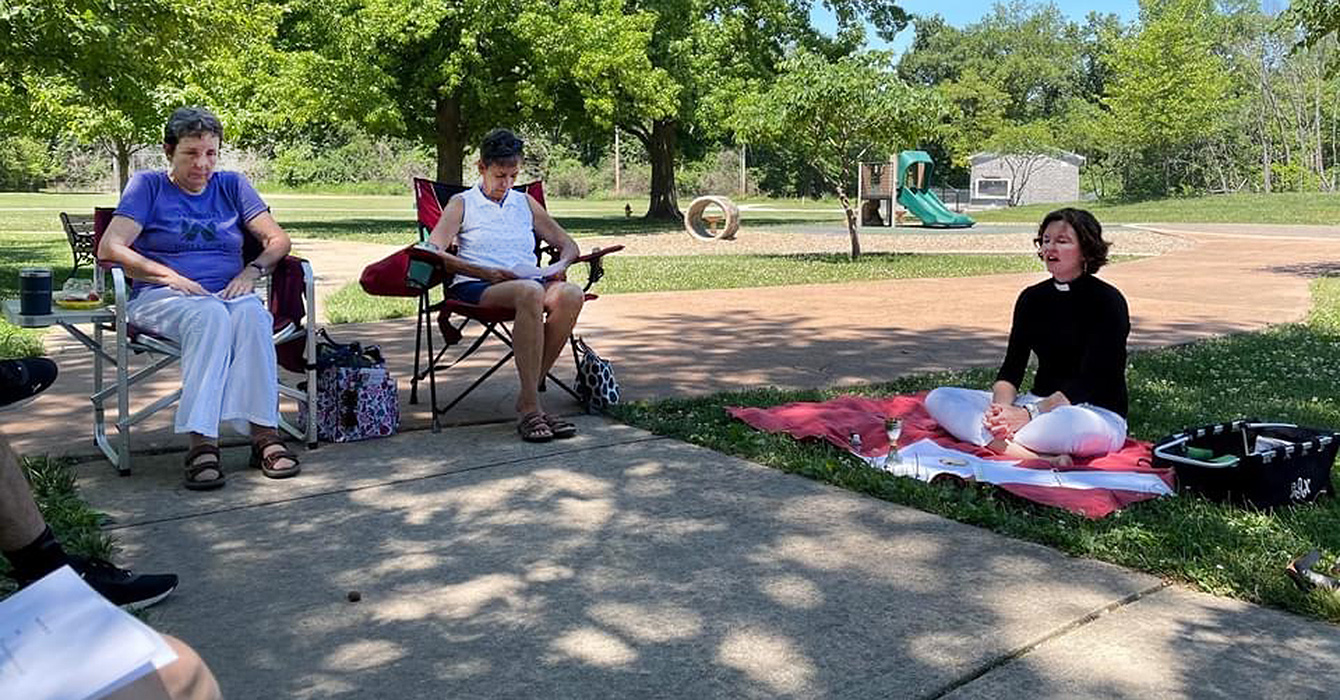 The Rev. Laurie Anzilotti: When home and work collide
During the early days of the pandemic, to escape the commotion in her home, Laurie Anzilotti began leading Zoom church services from her front porch.
One day, as she was conducting a funeral service from the porch, one of her four children came running outside shouting, "Mom, where are the hot dogs?!"
The moment captured a common experience of the pandemic: the disruption and chaos that result when the public and private spheres of work and home collide.
For Anzilotti, the vicar of St. Francis' Episcopal Church, a mission of the Episcopal Diocese of Missouri, life at the height of the pandemic was messy, disjointed and occasionally awkward.
It was also stressful. Anzilotti's husband, Craig, a dentist, was forced to shut down his business, leaving 14 full-time employees in limbo. Her four children, including a 15-year-old daughter with Williams syndrome, were all studying online at home.
In addition to caring for them, Anzilotti tried to attend to her 120 parishioners.
"I had the sense that I was always working and never working, always taking care of my house and my family and never taking care of my house and my family," she said. "It was all happening in the same space all the time. There was no differential between the two."
After the online funeral interruption, she instituted some changes, including a simple color-coded signal she set out for her family — a clipboard displaying a red paper when she was not to be disturbed, a yellow one when a brief interruption was OK, or a green one for, "I'm working, but I'm happy to entertain whatever question or conversation you want to have."
Solving the isolation and loneliness of her parishioners took more time. Eventually, Anzilotti started offering drive-in Eucharist in the parking lot next to the church. Church members remained in their cars and were able to tune in to the service on an FM radio frequency.
It may seem that a smaller congregation means less work, but this is far from the truth. What other assumptions are we making about smaller congregations and their pastors?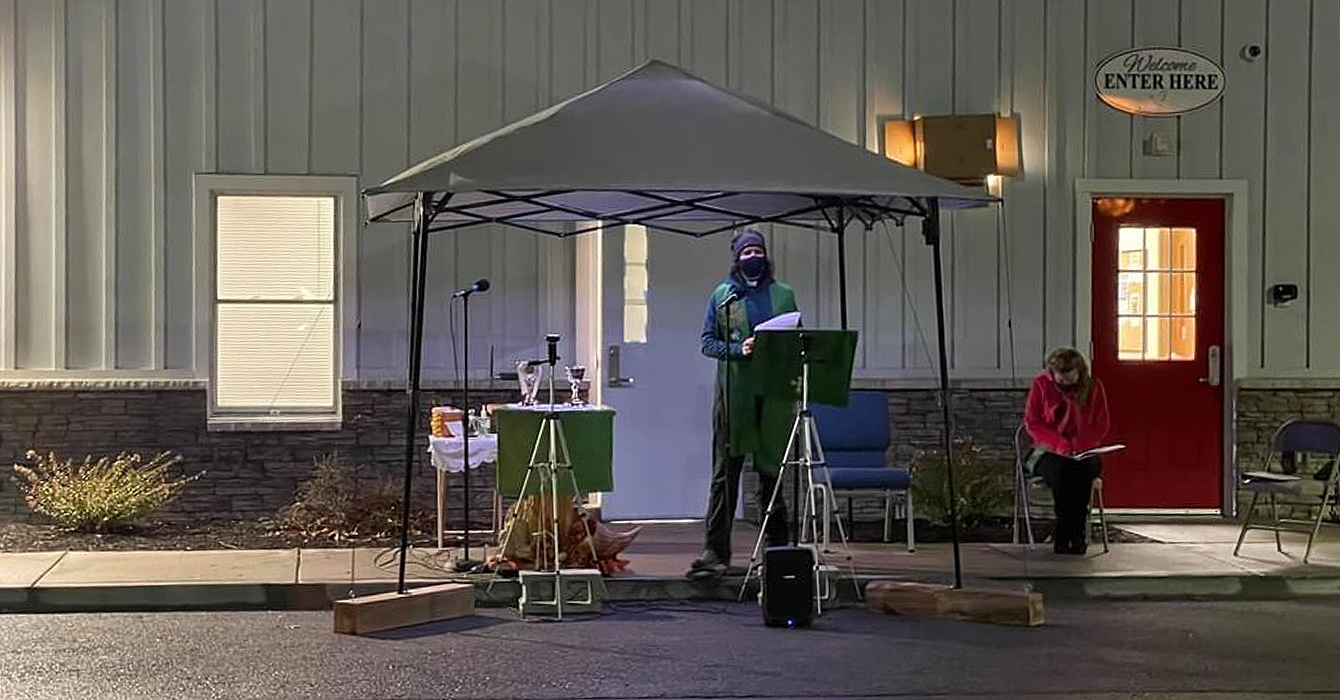 But her happiest innovation was a Wednesday noontime Eucharist service at a city park. She typically arrived around 11:45 a.m. to lay out a white tablecloth on a picnic table and distribute a psalm to those gathering around her.
The short service included a Bible reading, a short lectio divina, in which Anzilotti asked participants what word, thought, phrase or image spoke to them from the reading. She then followed with prayers for the people and the Eucharist.
"It's very simple, but it's one of the most profound spiritual times of my week," she said.
This summer, indoor services have resumed at St. Francis'. Most of Anzilotti's kids are away at camp. Her husband and his 14 employees are back at work. But the Wednesday park Eucharist continues.
Recently, the congregation planted six trees in the church's memorial garden to remember those who have died in the pandemic. (Only one church member has died from COVID-19.)
Now comes the work of healing.
"One of the roles for us as safe communities is to give people spaces to process grief," Anzilotti said. "I want to make sure they're reflecting on the past 16, 17 months and doing any grief work they need to do and lifting people up in prayer."
How is your particular congregation marking this season of challenge and loss? Is your community offering spaces for congregants to process grief?
The Rev. Gabrielle Kennedy: The body of Christ is bigger than one church
Gabrielle Kennedy has worked at the intersection of faith and health for nearly her whole career. But at no time have the two areas come together as forcefully as during the pandemic.
Kennedy was assigned to her first church, Buren Chapel AME, in Herculaneum, Missouri, only a few months before the pandemic hit. At the same time, she was hired as a congregational coordinator at Faith & For the Sake of All, a St. Louis nonprofit committed to improving the health and well-being of the city's African Americans, where she now serves as executive director.
The organization was founded in response to a landmark 2014 study on the health disparities faced by African Americans in St. Louis, called For the Sake of All. Among the study's stark findings was a difference in life expectancy between Black and white residents living only a few miles apart of up to 18 years. The nonprofit's mission is to mobilize faith communities to narrow the divide and to create an unarmed crisis-response team in Lynn.
With the pandemic, the long-standing disparities grew even more evident, as African Americans became twice as likely as white Americans to die of COVID-19, according to the Centers for Disease Control and Prevention.
"We were now living the data in real time," said Kennedy, 51.
In addition to caring for members of her own small church, Kennedy took it upon herself to educate the larger church community about the coronavirus and how to stay healthy.
When she realized that Black people in her community didn't have the same access to testing, Faith & For the Sake of All partnered with a federally qualified health center to offer pop-up testing sites in churches. The initiative was able to reach members of 22 congregations, either predominantly Black or in Black communities.
As she was working on the first testing campaign, both her husband, Wayne, and her younger son, Jahbari, then 17, contracted the virus. Wayne Kennedy spent nearly two weeks in the hospital and then a long recuperation at home.
"We all slept in different rooms," she said. "I had to make all their meals and take it to them."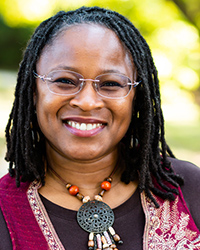 Church members, friends, family and neighbors helped with grocery shopping, cleaning supplies and prayers.
"It was the greatest example of charity I've received," Kennedy said. "It was very humbling."
Both her family members have since recovered — and Kennedy has taken up a new challenge. Getting people tested was hard work, she found, but persuading church members to get vaccines is harder.
"One thing that became apparent is that the vaccine hesitancy in communities of color was not only about vaccines," she said. It was also about a lack of trust in government and in the health care system to do the right thing by Black people, she said.
She's still at it, and the pandemic has taught her that churches coming together can be a power for social change. The success of the COVID testing sites is the perfect example.
"The body of Christ is bigger than your church. It's a vast group of people with varying gifts, spiritual gifts given by God to be used together."
In what ways does your congregation participate in the larger body of Christ?
The Rev. Sandra Bonnette-Kim: Staying healthy amid related pandemic dangers — COVID-19 and racial discrimination
What she remembers most from the pandemic so far are the funerals.
Sandra Bonnette-Kim estimates that she has officiated at 40 funerals since the lockdown began in March 2020. At first, they were infrequent. But beginning in December last year, they came fast and furious — one or two a week.
"It got to a point where I told the funeral director, 'I'll see you next week,'" she said.
Not all were COVID-19-related deaths. Bonnette-Kim's congregation, Grace United Methodist Church in Lynn, Massachusetts, had less than a handful of coronavirus deaths, all elderly nursing home residents.
But in this racially diverse, working-class city, people turned to Grace United Methodist for help with funerals, and Bonnette-Kim obliged.
Most of those funerals were graveside, with no online viewing options. That often made it difficult for family and friends to grieve their loved ones.
"It's a hard thing — losing a lot of members and not being able to say goodbye and celebrate their lives," Bonnette-Kim said.
She had planned to conduct a memorial service for some of the church's departed — a forum to help people say goodbye — but then was assigned to a new church in Needham, south of Boston.
At home, Bonnette-Kim worked to keep her college-age daughter studying in Canada and her 80-year-old father, who lives with her and her husband, healthy. (She has an older daughter who lives on her own.)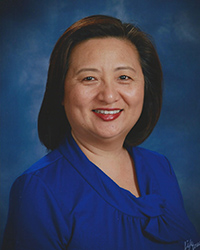 Bonnette-Kim knew that minority groups were at special risk. She was born in Korea. She immigrated with her family to Canada when she was 9 and later came to the United States to study for her master of divinity degree at Garrett-Evangelical Theological Seminary in Evanston, Illinois, where she met her American-born husband, Travis.
Like many Asian-born immigrants, she was disturbed by the way the pandemic prompted a rise of harassment and violence against Asian Americans, who were targeted after political rhetoric falsely blamed them for bringing the virus to the U.S.
Bonnette-Kim said she felt fortunate that she experienced no overt racism at her church. But during her seven years at Grace, she had shared with church members her personal and family experiences of harassment growing up, including her father's suffering third-degree burns when someone threw scalding coffee in his face.
That history, coupled with the unsettled climate of the pandemic, made her double down on safety. She advised her father not to take walks on his own and joined him whenever she could.
And she found another tool to keep her family connected: Korean dramas on Netflix. Each afternoon, the family would gather to watch an episode — Bonnette-Kim, her husband and her father in Boston, along with her two daughters online.
With life beginning to return to normal, Bonnette-Kim is back at work learning about her new church, Carter Memorial United Methodist, a more affluent and less diverse congregation. She is Carter Memorial's first clergy of color and only its second woman pastor.
So far, she said, people have been very welcoming. But she anticipates she again will have to educate her congregation about life as a person of color by sharing her life experiences with them. As an Asian American, she embraces that difficult work.
What community partners could bring needed services to your facilities so that people in the community would not have to find them on their own?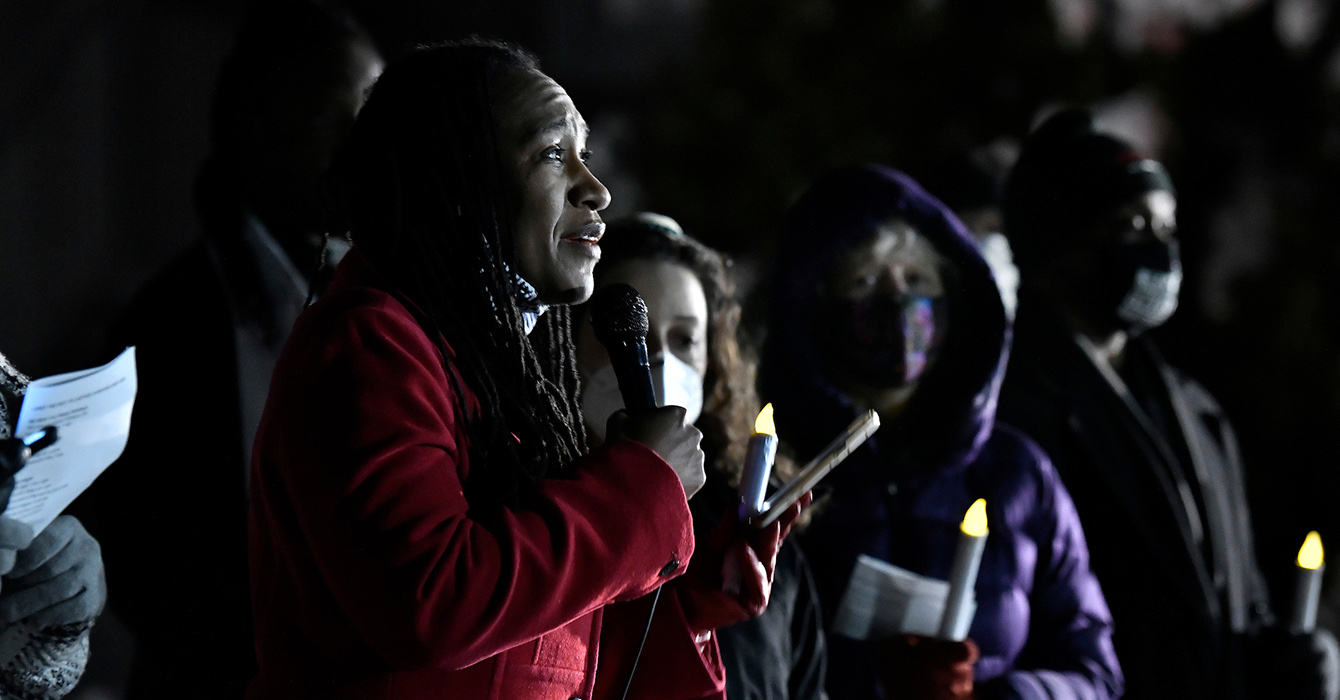 The Rev. Bernadette Hickman-Maynard: Moving forward by slowing down
Bernadette Hickman-Maynard has three big jobs.
She is the pastor of Bethel AME Church in Lynn, Massachusetts, about 10 miles north of Boston. She is a racial justice organizer with the Essex County Community Organization, a multifaith network of 40 congregations that advocates on issues such as policing and criminal justice reform. And she's the mother of four young children.
She divides her time between the three, working three days a week for the church and three days a week for the community organization. Evenings she devotes to her family.
The pandemic made her realize that the only way to be present to all three is to find time for restoration.
Early on during the outbreak, she found that her 80 mostly elderly church members were needing a lot more assistance than usual.
"The older people wanted to be on the phone," Hickman-Maynard said. "They didn't know the technology. So I would have to call them individually. I had to alleviate their concerns, explain online giving and how we would do church in a pandemic. Conversations about the business of the church were elevated because of people's fears and anxieties. People wanted more contact."
Three of her elder church members died during the pandemic, one of COVID-19. In fact, it was an online funeral on Zoom in April 2020 — one month into the shutdown — that convinced her the church could successfully worship through Zoom with full participation from church members. Her husband, Theodore, who is also ordained in the AME Church, was able to help on Sundays with the music.
Following the death of George Floyd in May, her organizing work kicked into high gear. The community organization pressed for passage of a police reform bill that protects people of color from racial profiling and sets standards for police accountability.
During this frenetic time, Hickman-Maynard had two consolations. She was able to save time on the commute from her home in Randolph, about 30 miles south of the church, and her mother, who lives with the family, was able to help with cooking and attending to the children, each of whom goes to a different school.
Whom could you engage to help support you and your ministry in these trying times?
Still, juggling it all was not easy.
"I want to do this for the long haul," she said. "That means I'm not going to be available for everything."
She had stumbled upon Peter Scazzero's popular books on emotionally healthy spirituality before the pandemic. The minister and marriage and family counselor teaches that the best way to move forward is to slow down and find time for rest.
Hickman-Maynard adopted his formula for rest, which consists of one day a week, one week a month and one month a year.
"It's very hard, but it's something I'm intentional about doing," she said. "Because I'm able to take this time for myself and restore, it means I'll be in the fight for the long haul and healthy while I'm doing it."
How are you planning for your long-term health and restoration?
Questions to consider
It may seem that a smaller congregation means less work, but this is far from the truth. What other assumptions are we making about smaller congregations and their pastors?
How is your particular congregation marking this season of challenge and loss? Is your community offering spaces for congregants to process grief?
In what ways does your congregation participate in the larger body of Christ?
What community partners could bring needed services to your facilities so that people in the community would not have to find them on their own?
Whom could you engage to help support you and your ministry in these trying times?
In this season, it may be hard to think long term. Yet planning for a leader's health and sustainability is still necessary for thriving in ministry. How are you planning for your long-term health and restoration?
The warehouse, a cold, nondescript concrete block of a building, is incredibly loud. Skateboarders create a relentless din as they thrum from one end of the space to the other, rumble down plywood ramps and slam against the concrete floor.
Over the course of a week, upwards of 75 young skaters, from early elementary kids to young adults, will come to Serious JuJu, a skateboarding ministry and worshipping community with a name as alternative as the skaters it serves in Kalispell, Montana.
They practice their tricks, have a hot meal and talk honestly about life, which for many of these kids includes obstacles like hunger, poverty and unstable or abusive families.
Over the course of 2019, before the coronavirus changed the "come one, come all" Friday skate nights into numbers-controlled small group skate sessions, 400 kids came through JuJu's doors.
The Rev. Miriam Mauritzen, Serious JuJu's pastor, navigates hardship and stress with these kids and often their families as well, recognizing that a major part of her work is helping them figure out what to do with their pain.
"We take our broken skateboards and we put them on the cross," she said, referring to the huge cross on the back wall constructed from snapped boards.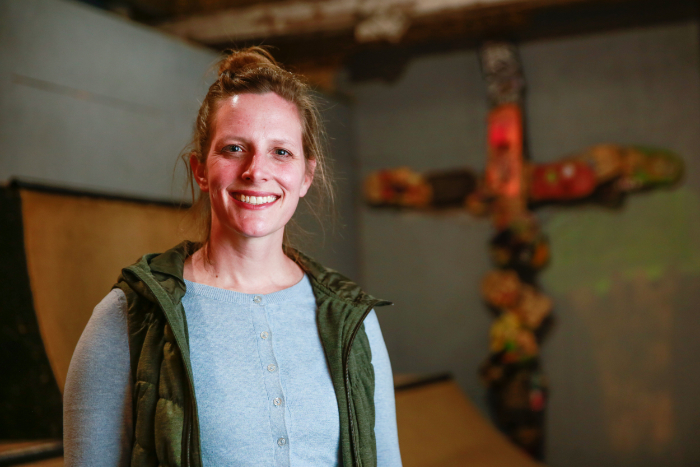 "And we talk about how this is what we do with our brokenness. We don't need to lock it away. Christ teaches that we put it here, that we share it in community. We embrace our pain until it becomes wisdom and a key for someone else."
Serious JuJu holds together the experiences of Good Friday and Easter Sunday. What would it look like for your community to embrace pain until it becomes wisdom, hope and new life?
Dropping in
Mauritzen looks nothing like what one might expect of a skateboard pastor. She has no visible tattoos; her hair is a natural brown; on this particular Thursday, she's wearing a Patagonia jacket and stylish duck boots. And JuJu looks nothing like a church.
Yet Serious JuJu is very much a place of worship, and Mauritzen is very much the shepherd. Midway through each session, the skaters pause to be fed — both literally and spiritually — with a talk led by either Mauritzen or one of JuJu's dedicated volunteers.
On this night, over a spread of ribs, chicken soup and chocolate cake, Mauritzen is finishing up a gospel-centered discussion on failure when one of the teenage boys raises his hand.
"Hey Miriam, have you ever 'dropped in'?" he asks, using the term for standing at the top of a steeply curved half-pipe and shooting down into it on a skateboard.
She looks at him, taking a beat before she answers. This is not how she expected the kids to interpret her message.
No, she hasn't ever dropped in. She's not even a skateboarder herself. But she did just give a talk on embracing failure.
So she wraps up the group time, puts on all the pads she can find, summons every skater in the warehouse for moral and physical support, and climbs the steps to the top of the ramp.
When was the last time you accepted an invitation to take a risk? How do you react when an experiment goes awry?
She fails. The board shoots out from under her, and she goes down hard. She takes a break. Five minutes later, though, she tells the boys she wants to try again.
They're instantly coaching her on how to do better, showing her techniques to help her keep her weight forward and avoid a second crash.
She perches atop the ramp again, nervous but determined, ready to do the thing she really does not want to do: pitch herself into the sudden drop, completely unsure of her ability to pull it off.
Serious JuJu has always been throwing itself forward into the void. For the past 14 years, this skateboarding ministry has kept changing to connect with skaters in this small, working-class city of about 25,000 tucked among the mountains of northwest Montana.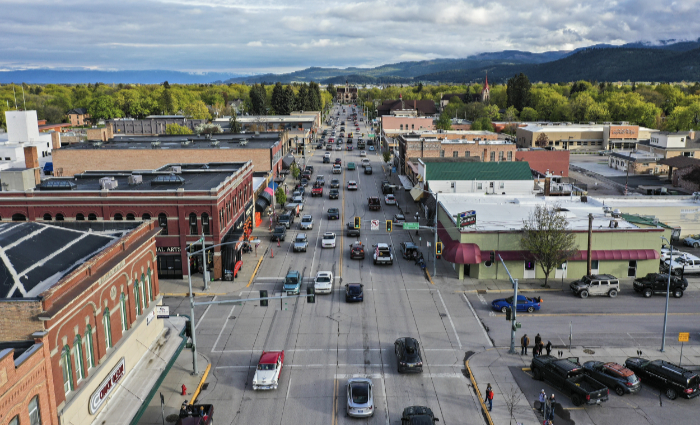 What has remained constant is the organization's desire to love these kids with "strings unattached," as Mauritzen puts it.
As longtime volunteer and former board member Tom Esch explains it, Serious JuJu is there "to come alongside people wherever they're at. If they need food, great. If they need help with their apartment, we can do that.
"But mostly it's to come alongside them, to let them know that they're not alone, that they are loved and the God of the universe cares for them," he said.
'People are already congregating'
Mauritzen, an ordained Presbyterian minister, said her experience in this ministry has changed her ideas about successful outreach.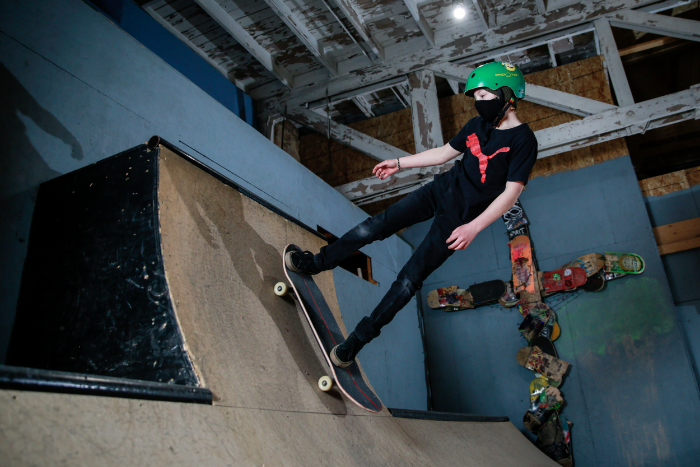 "Oftentimes, the church kind of misses the boat, because we're doing that attraction model; we're trying to make ourselves so attractive that people want to come and congregate with us," she said.
"We don't have to do that work. People are already congregating. We need to notice that and pay attention to that and go there and say what they're congregating about is important, and we, as part of their community, want to stand with them and join them in that."
Where are people already congregating in your community? How could your church join that gathering without attempting to control it?
Serious JuJu's unconventional ministry has been recognized by the church; it is part of the Presbyterian Church (U.S.A.)'s 1001 New Worshiping Communities movement, a testament to the expanding definition of church in the world.
"We want to grow the kingdom of God and our awareness of it and what it means to be a part of it, rather than our version of the Christian church," said the Rev. Sara Hayden, who directs the movement's apprenticeship and residency program.
That's not to say that joining a community and turning it into a ministry is simple.
As Esch likes to say, the story of Serious JuJu is a narrative of "but for" moments, times when God's hand has taken an all-but-certain death and turned it into the next step forward.
JuJu had an unlikely beginning. After the 2007 economic crash, welder J.D. Carabin got a side job making handrails for a high school renovation. His buddy commented that they would make great skate park accessories, which Carabin saw as a potential business.
How do you encourage, equip and empower laity to live into their vocations?
When he took them to the local skate park for feedback, though, he realized how badly the skaters "needed more than a rail," as he put it.
He and his wife, Nicci, started inviting the kids to their garage on Friday nights for food, skating and Bible study. The home garage turned into a rented warehouse space with bunk rooms for kids who didn't have a safe place to sleep.
The name dates from this period; Carabin used it for his business and kept it for the ministry primarily out of convenience. But later he realized it still fit, because he regarded Jesus as "serious juju."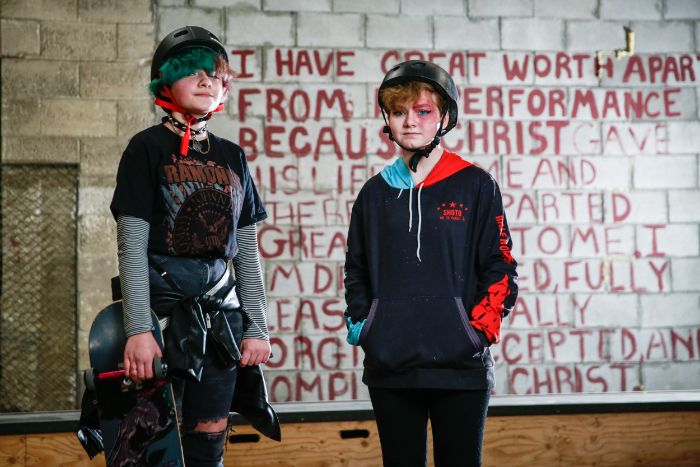 But the ministry was expensive, and Carabin wasn't an experienced fundraiser. The couple ran a skate shop and a coffee shop to generate income; they also sold their house to keep JuJu going. Still, a few years in, they were behind on the rent and facing eviction.
If not for the relationship that the organization had developed with First Presbyterian Church of Kalispell, 2012 could have been JuJu's end.
Mauritzen, then the church's associate pastor, submitted a grant application to the 1001 New Worshiping Communities initiative, and the funding came through, allowing JuJu to pay off its debt and buy a converted bread truck to hold its gear.
JuJu "went mobile," setting up ramps and a sound system in the parking lots of supporting churches for the Friday night skates.
In late 2014, the Carabins made the difficult decision to move on. Without them, JuJu began to founder, and discussions started about whether it was time to close the doors.
"Yeah, we're not doing that," Kianna Chandler remembers telling the board. She was 15 at the time. Her parents, both alcoholics, had divorced.
She'd lived with the Carabins for a few months when her mom moved out of state and her dad was in jail or treatment; she would later become an emancipated minor.
"Right around that time, there was nothing stable in my life," she said. "I was like, 'No, this is what the community needs. This is what I need. This is what the kids around here that like to skate need. We need some sort of stable structure in our lives.' At that time, there was a lot of uncertainty in my life, and JuJu was the one solid thing."
Chandler, Esch and the Rev. Glenn Burfeind, First Presbyterian's senior pastor, kept JuJu running on a shoestring budget with volunteers.
They found a new warehouse and got indoor skates going again, but it was not a sustainable model for a year-round ministry that provided everything from spiritual encouragement to food boxes and social support. JuJu needed a leader.
Success has many definitions
Mauritzen already had a full-time job as associate pastor, although First Presbyterian was facing dwindling membership and financial support. The idea of splitting her time between the church and JuJu came up, but Mauritzen didn't want to take the helm out of convenience.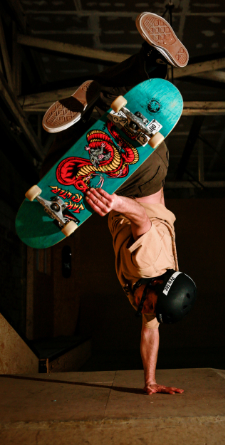 "I need to spend time with these skaters," Mauritzen recalls thinking. "I can't just walk in and say, 'I'm going to lead you guys.'"
She spent the summer hanging out at the skate park and with the Skate Team, the dedicated core of JuJu that spent extra time both on their boards and in Bible study.
"And after the summer, everything changed," she said.
"It felt like they took ownership of me; they named me as one of their tribe and adopted me into that household of faith."
Mauritzen joined JuJu as a half-time pastor, still also working half time for First Presbyterian. JuJu needed more of her, but the funding wasn't there, and her future with the church also became more uncertain.
With the survival of the ministry in serious question, an unexpected legacy gift to the church, a house in Kalispell's historic downtown, turned into the unlikely answer.
In 2019, First Presbyterian gave the house to Serious JuJu, which sold it to endow Miriam as JuJu's full-time pastor.
How do you build relationships of mutual respect and understanding with your neighbors? Where would you have to go to do that?
There may never be a time when JuJu moves past the "but for" stage. They're currently working through their latest major obstacle: the lease is up on the warehouse and the owners have plans to develop the space for other purposes.
So JuJu is headed to a former mall that has been repurposed as a community center and occupied by a variety of nonprofits, including the food bank and United Way. They have a grant from the New Worshiping Communities initiative to hire a one-year pastoral resident, though JuJu is a free-standing nonprofit.
Mauritzen is the only paid staff member. JuJu had to tap into its endowment to cover a $13,000 shortfall in the 2020 budget of $132,000, but the endowment was created to be that kind of safety net as the organization finds its footing. Mauritzen said that pledged gifts increased by 50% in 2020, despite the uncertainty of the pandemic.
The journey so far has helped everyone involved see that success has many definitions.
"We have cases where new communities last three or four years. We used to call that a fail — 'That church plant failed' — and now we're starting to think of it in terms of, 'Every organization has a life cycle,'" Hayden said, explaining the PCUSA's evolving mindset.
"It might not look like we expected it to look, but it's not a failure."
Trying 'this Jesus thing'
Chandler credits JuJu with her own success.
"I definitely don't think I would be here today, working on my second degree and managing a crisis facility; I think there's a fair chance that I probably would have gotten in some legal trouble," she said. "I think after the first or second time I went to JuJu, I called my friend Courtney. I smoked pot at the time, and I was like, 'Hey, I'm not going to smoke anymore. I'm going to try this Jesus thing.'"
What does resurrection look like in your context?
The friend later ended up getting arrested on a drug charge. Chandler, by contrast, has an associate degree as a licensed addiction counselor. She's about to graduate from the University of Montana with a bachelor's degree in social work and will begin an accelerated master of social work program in the fall.
Esch acknowledges that not every JuJu kid has a success story like Chandler's.
But that's not the ministry's focus. "Living in the moment and saying, 'Tonight was good' is a measure of success," he said. "Is this really ministry? Yeah, it really is. Just providing that sanctuary, a place to come, a place to get a meal, a place to share what's stressing you out and go deep really fast, then jump back out and skate. It's all part of it."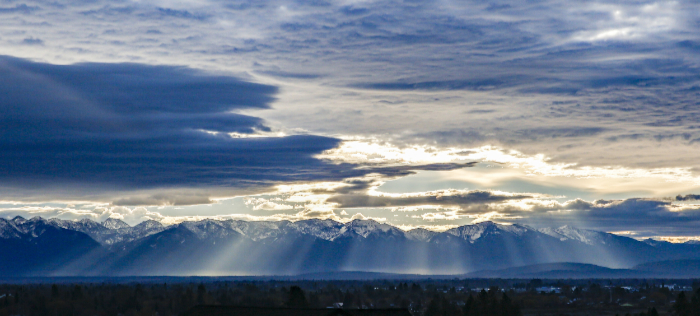 Back in the warehouse on that Thursday night, Mauritzen stands at the top of the ramp for the second time. She really wants to nail the drop-in.
She's listened to the kids' advice, practiced snapping her weight forward on level ground. She goes for it. And falls again. Not as hard but still a fall. To some, a fail.
But not here, not where showing up and trying again are recognized for the successes that they are.
The boys crowd around her, excited: "Miriam, that was SO GOOD!"
Questions to consider
Questions to consider
Serious JuJu holds together the experiences of Good Friday and Easter Sunday. What would it look like for your community to embrace pain until it becomes wisdom, hope and new life?
When was the last time you accepted an invitation to take a risk? How do you react when an experiment goes awry?
Where are people already congregating in your community? How could your church join that gathering without attempting to control it?
Welder J.D. Carabin stumbled into ministry because he was paying attention to community needs. How do you encourage, equip and empower laity to live into their vocations?
Miriam Mauritzen spent time with the skaters, in their space, building a basis for her adoption into their "household of faith." How do you build relationships of mutual respect and understanding with your neighbors? Where would you have to go to do that?
What does resurrection look like in your context?